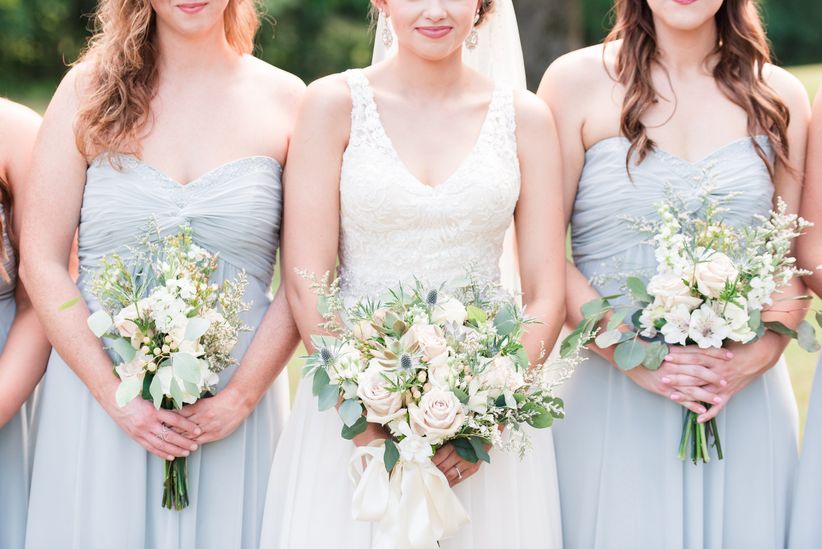 Photo: Eric & Jamie Photography
It sounds like a no-brainer. Your aunt, cousin, college roomie, old neighbor, etc. is great at photography, baking, makeup, or another skill that could be useful at your wedding. So of course they're "hired" to work on your big day, right? We recommend taking a step back and thinking twice before casually asking a relative or friend to be a vendor at your wedding—it might not go as smoothly as you'd imagine.


Check out these reasons why family members and friends don't always make great wedding vendors—and can sometimes make your planning process even more stressful.
Sure, they might be cheaper—or not.
One of the major pros of hiring a friend or relative as a wedding vendor is the cost—or lack thereof. While it's likely that a friend or family member won't charge you for wedding day services—or maybe they'll offer you a huge discount—it shouldn't be assumed that this is the case. It's completely within bounds for a loved one to charge you (they're trying to make a living too!), and it can certainly make for some awkwardness if you're expecting free service or
on a super-tight budget
.
They might not be as "on it" as you'd like.
If you're not paying for wedding services from a friend or relative, you may not get the same treatment as a paying client would. A friend or relative might want to have a more
relaxed and casual working relationship
, whereas you might be expecting the same level of service as if you were working with a paid vendor. Also, this is just a side gig for your loved one, he or she may have to prioritize his or her day job instead of your wedding—which makes total sense!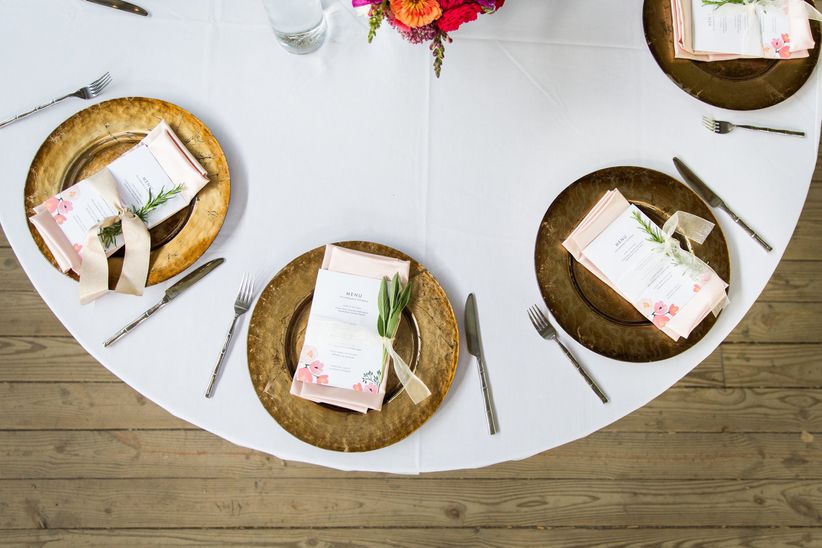 Photo: Anna Simonak Photography
Their experience level might not be up to par.
Just because your friend or relative is talented in a certain area doesn't mean that he or she should be a wedding vendor. Sure, your cousin might be a great photographer but if he's never shot a wedding before, you don't want your big day to be his trial run. Same goes for your pal who's great at doing makeup when you're hitting the town, but has she ever done a bride's makeup for a wedding? It's quite a different skill set. Unless your friend or relative is a wedding professional who has been working in the industry for at least a little while, he or she might not be the best person to "try it out" on your wedding day.
You may ruin your relationship.
If you decide to work with a friend or relative, it can be difficult to separate "wedding time" from "friend time." There will be times when you'll need to talk business, and not get distracted with chit chat about your friend's ex or your favorite brunch spot closing. That can be tricky for some. Also, what happens if you're not happy with your friend or relative's work or
he or she bails completely
? With a wedding professional, you're paying him or her to fulfill certain responsibilities and can certainly speak up if you're not satisfied. But if you're not paying for the service, how do you express that you're unhappy without ruining the relationship? Some friends or relatives may be understanding, but others less so.
Your wedding should be fun for all, not work for some.
You probably want your loved ones to have an amazing time on your big day. Let your friends and relatives focus on celebrating with you and your new spouse and not worry about playing the right first dance song or baking the cake. Leave the work to paid professionals, and your wedding day will be much
less stressfu
l.
If you're still leaning toward "hiring" a relative or friend as a wedding vendor, our words of wisdom? Write up a contract that outlines his or her responsibilities, any payment (you should pay them, even if it's a nominal fee), and any deadlines or other important information. By having this document to reference, you and your "friendor" can have an
effective working relationship
—and you're less likely be disappointed with his or her work.