8 Ways To Relax The Week Before Your Wedding
Before turning into a last-minute bridezilla, take a step back from the stress and remember to R-E-L-A-X! Here are eight tips to keeping calm, cool, and collected.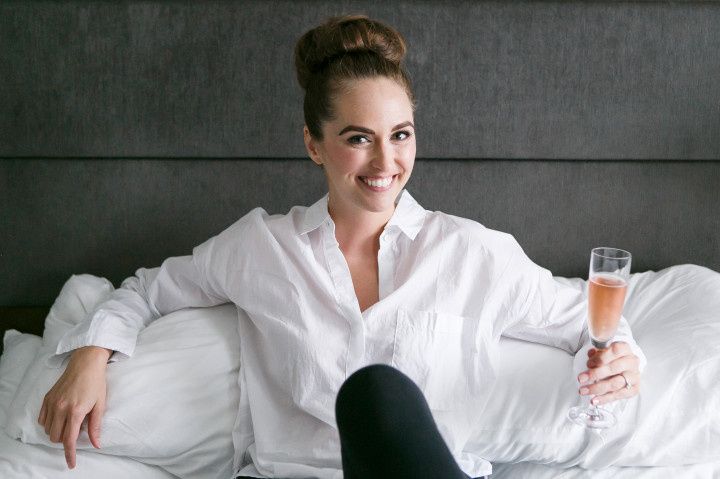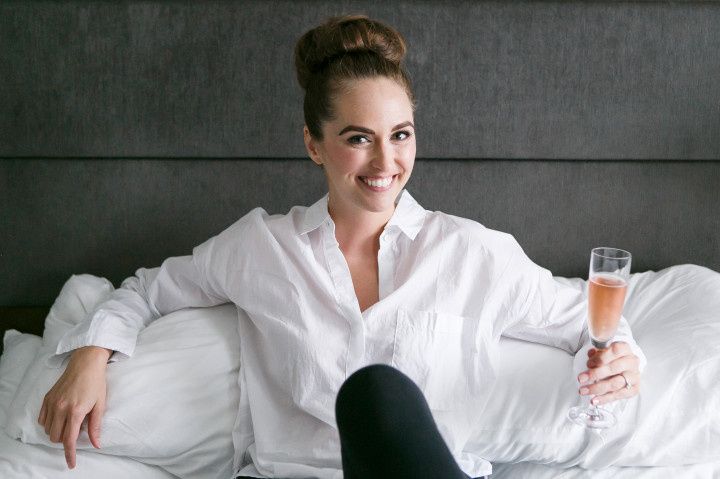 Photo: averyhouse
With only a week away from the wedding, you feel like you have a million items left on your to-do list, right? Before turning into a last-minute bridezilla, take a step back from the stress and remember to R-E-L-A-X!


Here are eight tips to help you relax the week before your wedding:

Go to the gym
Even if exercise is already part of your normal routine, you should lace up those tennis shoes and hit the fitness center nearby. Break a sweat running on the treadmill, meditating in hot yoga, or taking a cycling class, then treat yourself to fro-yo. Compromise is important!

Make time for the spa
Book an appointment a couple weeks in advance. Go all out with a mani/pedi and massage to loosen up those kinks and knots in your neck, back, and feet. While you are at it, throw in a facial and waxing for good measure. Keep in mind that it should not be your first time getting any of these specific types of treatments.

Take a trip to the mall
Perhaps you still need a rehearsal dinner dress or an outfit for the morning-after brunch. Use this as an opportunity for retail therapy and peruse a department store to find something you really love. Do not have time to hit the mall? There is always overnight shipping for those online shoppers, but that will cost you extra bucks.

Eat a healthy home-cooked meal
Did you happen to check out Ali Maffucci's guest post on healthy recipes from her Inspiralized cookbook? She suggested: sweet potato noodle chicken fajitas, apple tuna salad bell pepper sandwiches, chicken basil pomodoro zucchini pasta, or bacon shrimp zucchini noodle scampi.

Resist looking up the weather every 15 minutes
It is okay to admit it—you have either read the Farmer's Almanac's predictions, researched previous season's temperatures, or downloaded a radar tracking app on your phone. At this point, it is out of your control. Plan B should already be executed in case of an emergency.

Leave work at work
Chat with colleagues before turning on an "out of the office" email response. Everyone should be more than willing to help with that workload during your honeymoon absence abroad.

Catch up on your DVR
Spend your last night at home watching a few of your favorite TV shows or movies that are always in the queue: House of Cards, Father of the Bride, Game of Thrones, or Wedding Crashers.

Indulge in guilty pleasures
Purchase a plethora of magazines in the grocery store check-out aisle. That way you have gossip to dish out to your bridesmaids while getting ready the morning of. Maybe grab a bag of candy in case you need to cure your sweet tooth too!