7 Things to Know Before Planning Your Own Wedding
Experts share their top words of wisdom for couples who are planning their own wedding, from creating a budget to deciphering contracts.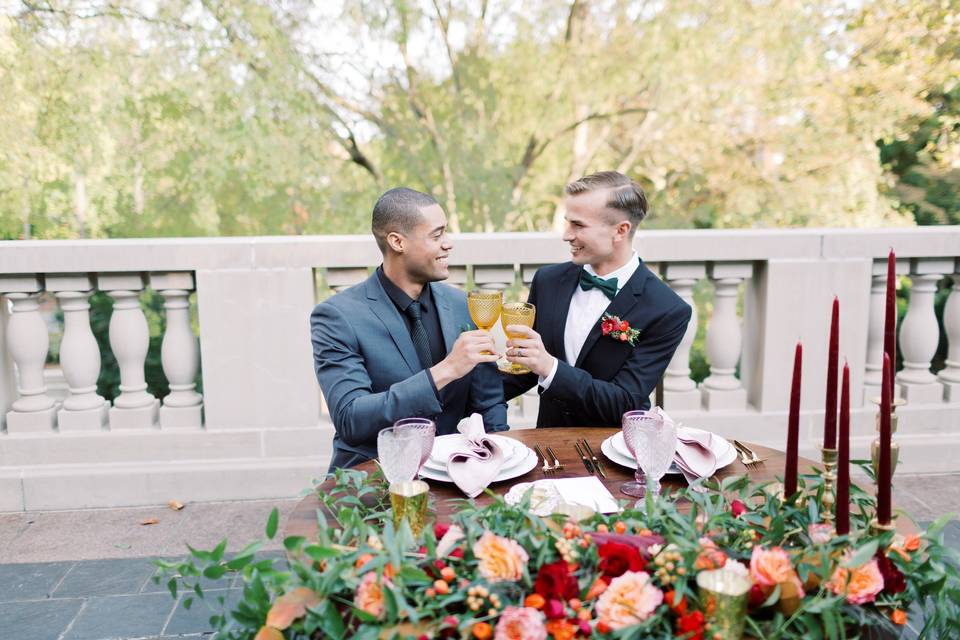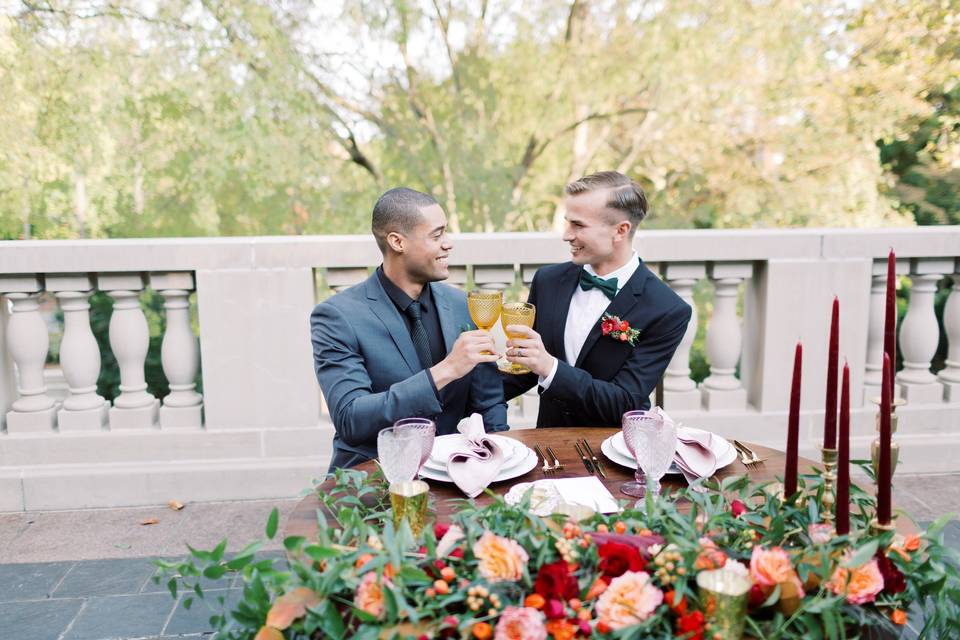 Whether or not budget is a big concern when it comes to planning your wedding, you may be on the fence about hiring a wedding planner. This is especially true if you want to be very hands-on with the planning. Well, there are plenty of reasons to hire a wedding planner, and many couples say it was one of the best hires they made for their wedding, but some couples choose to go a different route. If you and your partner are planning your own wedding, all the power to you!
So where to begin? When it comes to planning your own wedding without the help of a planning professional, there's quite a lot to know. You want to make sure you've thought of everything before it's too late—last-minute wedding arrangements aren't so easy to string together.
To help guide you along the way, here are some important things that can make planning your own wedding smooth sailing, according to experts.
Determine your budget before you start planning.
Many couples who are planning their own wedding think it's okay to hire a vendor or two before truly sitting down and ironing out their budget. Big mistake, according to Rothweiler. ​​"You should never just start spending money because you'll fall down a rabbit hole that you'll never dig your way out of," she says. "Have a serious conversation with anyone contributing to the budget to find out exactly how much they are giving you."
You can hire a planner for a day or two instead.
​Before shutting the door on the wedding-planner idea completely, it's worth knowing that not all planners are all or nothing. In fact, some offer a variety of packages that can be more practical for a budget-conscious couple. For Danielle Rothweiler of Rothweiler Event Design in Verona, New Jersey, offers mini-packages where couples get 10 hours of her company's time to use however they want! "This could be helpful in finding the venue, designing the budget or whatever the couple is struggling with," she explains.
Organization is key.
Any planner will tell you the immense importance of using checklists and spreadsheets for planning any event, but especially such a large-scale one like your wedding. "There are many wedding planning binders available for purchase, and free tools lists online, that will cover all of the relevant categories and details related to planning your own wedding," says Kimberly Lehman of Love, Laughter & Elegance in Massillon, Ohio. In fact, WeddingWire offers totally free wedding planning tools keep track of everything in a shareable and concise way.
Friends and family are there to help you.
Without a planner to give you their venue and vendor recommendations, the next best place to turn are your recently married friends, according to Rothweiler. "Did they like their vendors? What did they spend?" she says. "Ask your friends to be open and honest about what they would've done differently and look into their recommendations first."
Consider timing well in advance.
The timing of your wedding day won't get fully ironed out until about two months before the date, according to Rothweiler, however, she recommends being conscious of these logistics throughout the entire planning process. "For instance, if you have elaborate ideas for floral design, but your venue only allows 90 minutes for set-up, you might want to consider a venue that gives you the whole day, or you'll have to tell your florist before booking what the time constraints are," she says.
Don't sacrifice quality for quantity.
Remember that more guests will cost you, so determine which is your priority—having more people you love there at a greater cost or a smaller, more intimate wedding that's lower cost. Prioritize your budget and see where money can be moved around, suggests Lehman. "Smaller, more intimate weddings are the trend this year," she says. "I also always advise my couples to select the best services and goods possible, within their budget—for example, excellent photography is a must."
Read your contracts—twice.
"I cannot tell you how many details have caught my clients off guard that were right there in black and white," says Rothweiler. "Once you sign on the dotted line and put down that first payment, it's too late to potentially make changes or discuss anything really." Also, remember that being told something verbally isn't a contract—it must be in writing. And if there's something you don't understand on a wedding vendor's contract, never hesitate to ask!