The 6 Phases of Wedding Planning & What to Do When
For those couples who prefer a quick, easy, no-frills wedding planning timeline, this one's for you.
We have included third party products to help you navigate and enjoy life's biggest moments. Purchases made through links on this page may earn us a commission.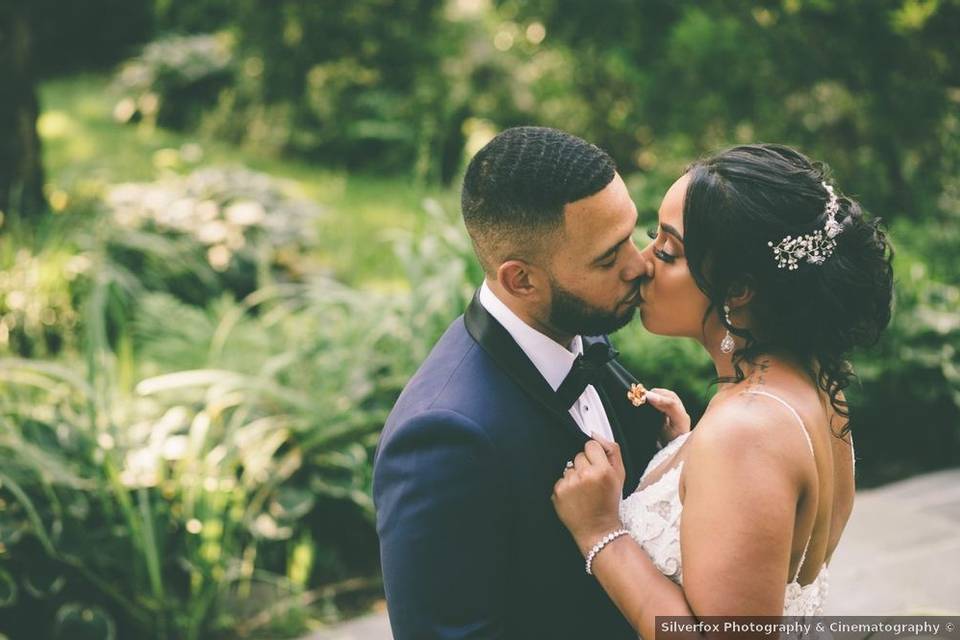 When it comes to planning a wedding, there are some people who want to luxuriate in the process, taking their time to choose everything from attire to centerpieces to favors. There are others, however, who just want to get it all done as quickly and efficiently as possible. If you're in the latter group, this wedding planning timeline has got you covered. This timeline is designed with couples who just don't have the time or energy to read through an exhaustive checklist, and just want to get married, like, yesterday. We've divided our ultimate wedding planning checklist into phases, so whether your event is a few months away or you have a longer timeframe to work with, you can condense or expand it to fit your needs. Consider this timeline your guide to putting together a great event, one phase at a time. You've got this.
Phase 1: The Basics
Timeframe: 13+ months before your wedding
This phase usually takes place shortly after the proposal, when the couple is ready to start thinking about wedding planning. It involves lots of discussions with parents, other family members and loved ones, and the like to figure out things like the budget, guest list, potential dates, and more. You're not signing contracts or coming up with a firm head count yet, but you're laying the groundwork for these decisions to be made. For couples working with the average engagement of 13 months, this phase occurs a year or more before the wedding day—but, of course, your timeline may be shorter or longer than this.
Enjoy your engagement party.
Before you begin planning in earnest, it's time to celebrate! The engagement party is typically thrown by the couple's family members, but may also be hosted by friends or other loved ones.
Set a wedding budget.
A crucial step in the planning process—and one that may require some serious discussions with your parents. Once you have a total amount of money you can spend, you'll want to figure out how to divvy it up for each vendor or service category. A wedding budget tool can help you stay on track and avoid overspending.
Create your guest list.
So how big is this thing going to be? It's hard to estimate a guest count without actually putting pen to paper (or fingers to keys) and writing down some names (the WeddingWire Guest List tool can help you get started). Sure, you might think you want a 50-person wedding, but when you take a look at all those must-invites, it may be a much bigger number. While you don't have to have a final guest list at this point, you should have a pretty good estimate. And remember, if your parents are contributing financially to your wedding, they get a say in who's invited. '
Think about wedding dates.
The more flexible you are about your wedding date, the more venue options you'll have available. First, choose the season and year when you'd like to wed—then grab the calendar and, with the help of your nearest and dearest loved ones, start narrowing down dates. Once you have a few potential wedding dates in mind, you can start approaching venues about their availability (more on that a bit later).
Consider your wedding style.
Rustic, glamorous, modern, boho, or classic? Choosing a desired wedding style can help you narrow down venues and vendors, and make your event that much more cohesive.
Choose your wedding party members.
Are you having a wedding or bridal party? If so, it's time to select your bridesmaids, groomsmen, best man, maid of honor, bridesmen, groomsladies, junior bridesmaids, flower girls, ring bearers, and more. Yes, you can create a grand proposal to ask them to stand by your side—or just give 'em a call.
Start a wedding registry.
​Creating a wedding registry is not only about receiving gifts (though that is nice!), it's about building a home with your partner. Your loved ones will likely want to start sending gifts soon after the engagement ring has been presented, so don't wait too long to start your registry.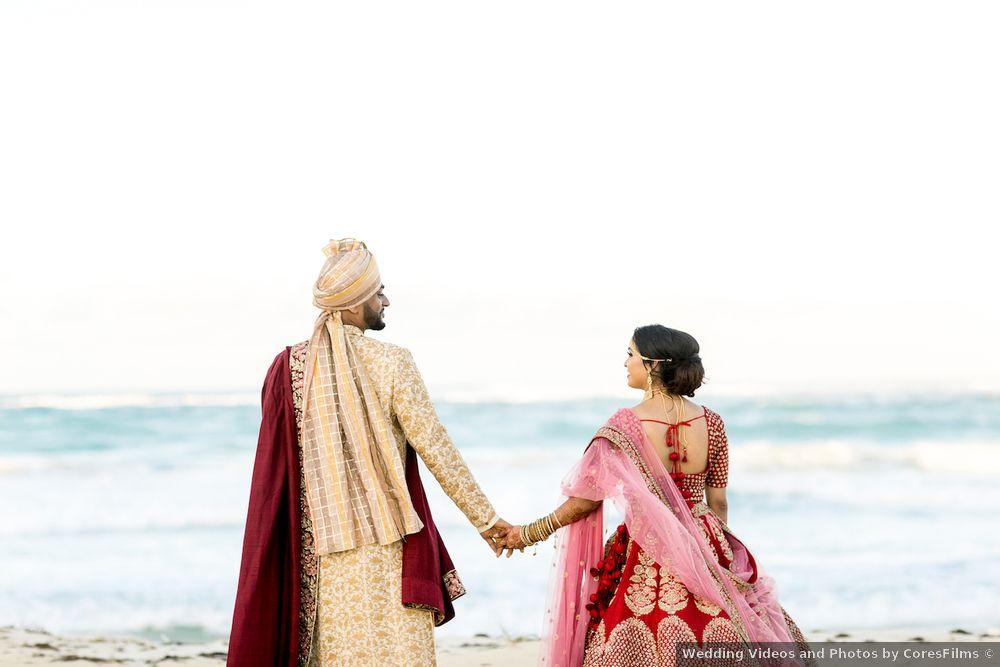 Phase 2: Building Your Vendor Team
Timeframe: 12 months before your wedding
After setting the foundation for your wedding, it's time to start firming things up. We highly recommend choosing your wedding venue first, as not only will signing that contract officially set your date, it will also set the tone for the rest of your day, from the decor, to your attire, and more. Once you've had the conversations outlined in phase 1, you can start researching and booking vendors right away—about a year or so before your event. Let's go.
Decide if a wedding planner is right for you.
There are so many reasons why hiring a wedding planner is a good idea. If you'd like a planner to help you through the venue and/or vendor selection process, research and hire them as early in the process as possible.
Pick your wedding venue.
From barns to ballrooms, there are so many venue options to choose from. Don't freak out. Read reviews of wedding venues near you, narrow down the list, and visit a couple. Once you've selected your favorite, read the contract carefully before booking.
Book the rest of your vendors.
Once you have your venue booked, you can start searching for your other wedding vendors. While there is a specific vendor booking timeline you can follow, if you don't have the luxury of time, just book all of your pros as soon as you can. Here's a quick-and-easy checklist of the vendors you'll likely want to research, aside from the aforementioned wedding planner and venue:
Research and book hotel room blocks.
Whether you're hosting a destination wedding or you're just expecting a lot of out-of-town guests, you'll want to reserve hotel room blocks so your loved ones can easily find accommodations.
Shop for attire.
Whether you're looking for a wedding dress, suit, tux, or other attire, shopping for your wedding-day ensemble is a fun step on the planning timeline. Remember that wedding dresses, in particular, take months to arrive, so don't wait too long to start visiting dress salons.
Plan the honeymoon.
Whether you're opting for a mini-moon or a full-on honeymoon, choose a destination so you can start researching accommodations and other important details.
Get moving on the rehearsal dinner details.
Typically, the groom's family plans the rehearsal dinner, but if that's not applicable to you and your wedding, you'll want to figure out who's putting together this night-before event. Planning a rehearsal dinner is a bit like planning a wedding on a smaller scale, so get started as soon as possible.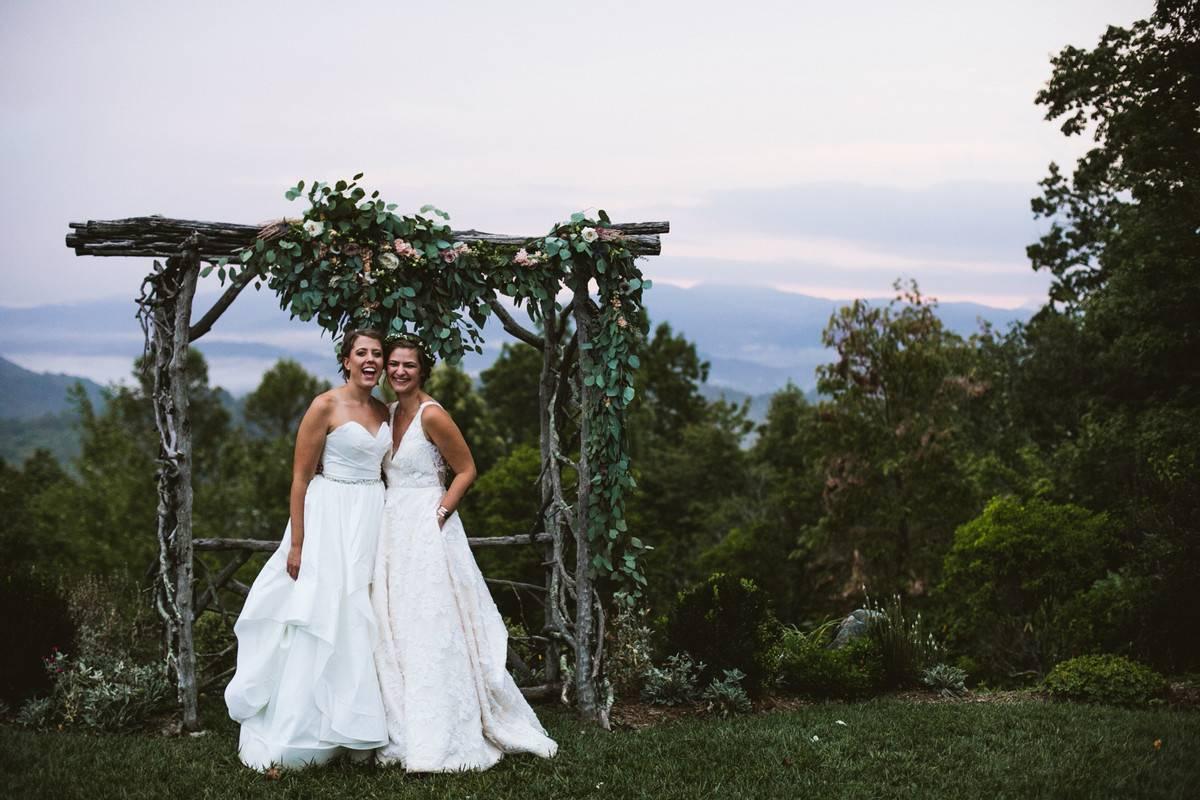 Phase Three: Guest Communication
Timeframe: 9-12 months before your wedding
Ok, so the ball is officially rolling. Now it's time to let everyone know the deal. A big part of the wedding planning timeline is communicating with your guests—sharing the what, where, and when of your big day. You can start this process while you're hiring vendors, about nine months to a year before the wedding.
Finalize the guest list.
Whether you're inviting 10 people or 300, you'll want to make sure your guest list is set before you start communicating wedding-day details.
Create your wedding website.
Your wedding website will serve as the hub for your guests, providing information not only about the day itself, but travel, accommodations, registry, and much more.
Send save-the-dates.
If you have ample time (like four months or more) before your wedding day, we do recommend sending save-the-dates to your guests. If you're working with a shorter timeline, you can skip sending out printed save-the-dates, but be sure to communicate with your guests in another way, like via email.
Talk to your wedding party about pre-wedding events and activities.
From the shower to the bachelor and/or bachelorette party, your wedding party members are responsible for planning these events. Work with them to make sure you're on the same page about dates and other details.
Phase Four: Figuring Out the Details
Timeframe: 3-9 months before your wedding
As the old saying goes, the devil's in the details. There are lots of little things you'll want to take care in the months or weeks before your wedding. While some of these tasks you'll need to handle as the engaged couple (like taking engagement photos and attending tastings), some of these tasks can be delegated to loved ones or wedding party members.
Take engagement photos.
While not a must, engagement photos provide a tangible memory of this special time—and it's good practice for posing for all those portraits on the big day!
​Attend tastings.
Many couples look forward to this step in the wedding planning timeline. You'll have the opportunity to taste different hors d'oeuvres and meal options, as well as wedding cake and filling combos—so much deliciousness!
Buy wedding rings.
You'll wear this piece of jewelry for the rest of your life (no pressure)—so work with an experienced jeweler and choose wisely.
Select and purchase all the things.
There are lots of little and big things you'll need to source and purchase yourself before your wedding day, including (but certainly not limited to), favors, guest book, ceremony programs, escort and/or place cards, menu cards, card box, wedding party gifts, thank-you note stationery, and more. If you're planning on taking on any DIY projects, now's the time to collect materials and start that process.
Choose and send wedding invitations.
This is a huge milestone on your wedding planning timeline—picking your invites and putting them in the mail! Wedding invitations are usually sent about 6 weeks before the big day and the RSVP deadline is about 3 or 4 weeks before, so plan accordingly.
Attend attire fittings and choose accessories.
Now that your attire has (finally!) arrived, you'll want to make sure it all fits. If you're wearing a wedding gown, you'll likely need to attend several dress fittings to ensure everything looks and feels right. And don't forget to finalize those accessories—from undergarments to headpieces, shoes, and more.
Plan your wedding ceremony.
Whether you're hosting a religious or secular ceremony, you'll want to meet with your officiant (virtually or in person!) to plan out your ceremony and answer some important questions: Will you write your own vows? Do you want to incorporate readings into the ceremony? How long will the ceremony be?
Plan your playlist.
From the ceremony processional and recessional to the last dance, work with your music pros to select songs for milestone moments throughout the day.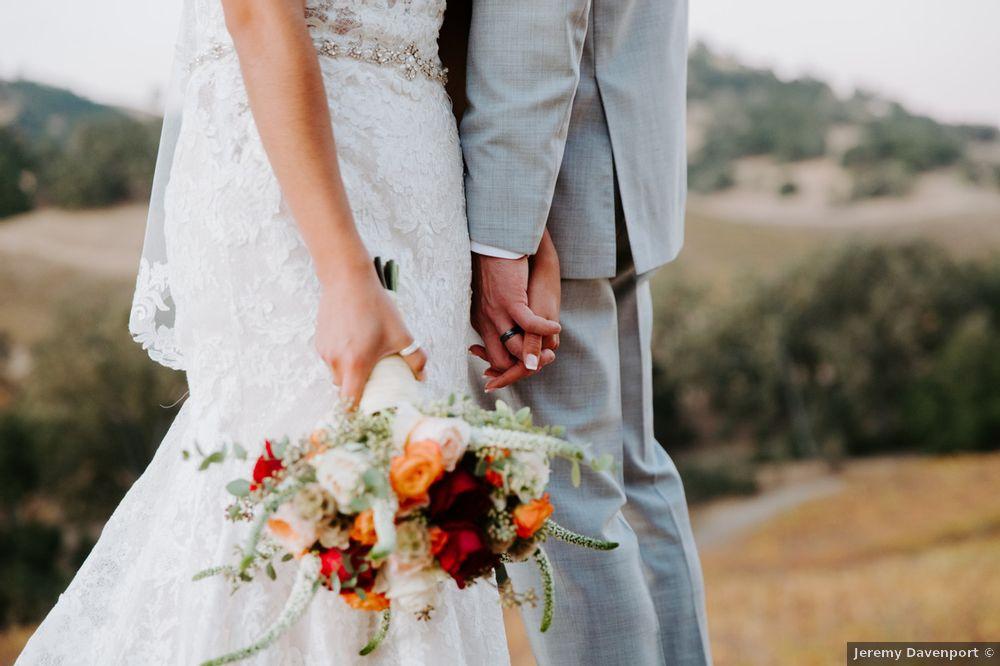 Phase Five: The Final Countdown
Timeframe: 0-2 months before your wedding
Okay, we're in the home stretch now. Begin these steps about two months before your wedding day. You'll want to lean on your vendors now more than ever to ensure everything runs smoothly.
Collect RSVPs and determine seating chart.
Since you sent your invitations in phase 4, the RSVPs should be rolling in. Once you know who's coming, you can start creating your seating chart (use an online seating chart tool) in tandem with your wedding planner, venue, and caterer.
Obtain your marriage license.
Probably the most essential step in your wedding planning timeline—ensuring you and your future spouse get legally married! Research marriage laws in your state and determine the best time to get your marriage license before the big day.
Make sure your vendors are on the same page.
In order to create the ever-important wedding-day timeline, you'll need to communicate and work with your vendors to determine the flow of your event. From going over a shot list with your photographer to talking to your caterer about the timing of the meal, now's the time to tie up all of the loose ends with your vendor team.
Take care of last-minute details.
From finding time to pick up your attire from the fitter to delivering welcome bags to your out of-town guests' hotels, this is the time to delegate responsibilities to your loved ones so you and your future spouse don't get overwhelmed.
Phase Six: Let's Do This
Timeframe: The Day's Arrived!
The big day is here, and it's time to relax and celebrate. We're honored to have been a small part of your wedding planning journey, and wish you a lifetime of happiness.