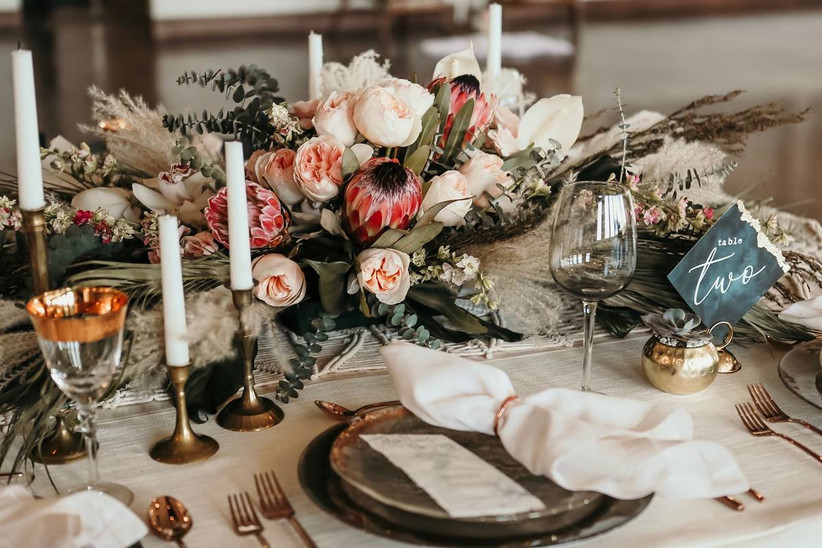 Making the decision to postpone your wedding is rarely ideal, but sometimes, what's even more stressful is figuring out how to repurpose the theme, color palette, and decor that you chose for your original date. We know that you don't want to completely start from scratch, especially after envisioning your wedding a certain way for months or even years—but don't panic yet. The good news is that it is possible to repurpose the color palette you first fell in love with, even if you're marrying in a totally different season than you had originally planned.
Follow these tips to transition your current wedding color palette to a different season.
Switch up your accent colors
Rather than completely changing your primary colors (which we know is especially difficult if you've already purchased invitations, wedding party attire, decor items, etc.), focus on the colors you can add instead. You'd be surprised how easily you can transform an existing color palette just by pairing it with different accent colors. For example, if your colors were originally springtime pastels—let's say blush and pale blue—they will feel just as beautiful for a fall wedding if you add a darker color into the mix, such as charcoal gray, navy, or merlot.
If you're transitioning from winter to summer, you can apply the same concept. Maybe your original color palette was inspired by a snowy winter wonderland and is primarily shimmering ivory and silver tones—but the same base palette can easily be transformed into a tropical glam theme by adding bright pops of color, such as turquoise, fuchsia, or yellow.
Once you've landed on a new accent color, you can collaborate with your wedding vendors to think of ways to work it into your floral arrangements, tabletops, and even your cake design. You can also incorporate your new accent color by swapping accessories, such as shoes, jewelry, and ties.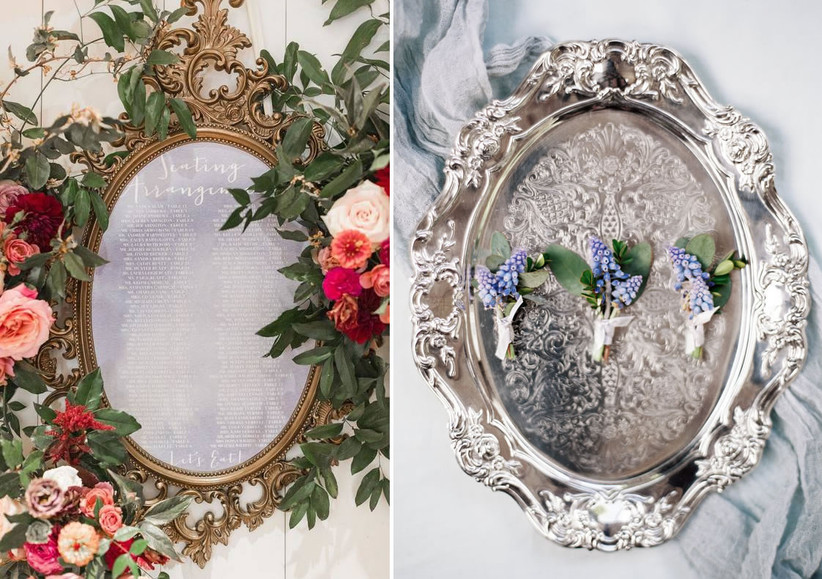 Use metallic tones to cool down or warm up
Metallic hues are versatile and can work for practically any wedding theme, which makes them a huge asset when transitioning your color palette to a different season. This is where basic color theory comes into play: Warm colors, such as yellow, beige, teal, coral, and red, are typically associated with summer and fall. Cool colors, such as purple, pink, blue, and green, are most often associated with winter and spring.
While these are the general guidelines for choosing a seasonal color palette, they're not set in stone—and by incorporating metallic elements, you can easily take a palette from cool to warm and vice versa. Add metallic bronze, yellow gold, or rose gold accents to 'warm up' your existing color palette. Chrome, platinum, and other silver hues can 'cool down' a color palette.
There are so many different ways you can incorporate metallics into your wedding day, from simple gold wax seals on your invitation envelopes, to vases in your centerpieces, flatware on your reception tables, and candlesticks throughout your venue.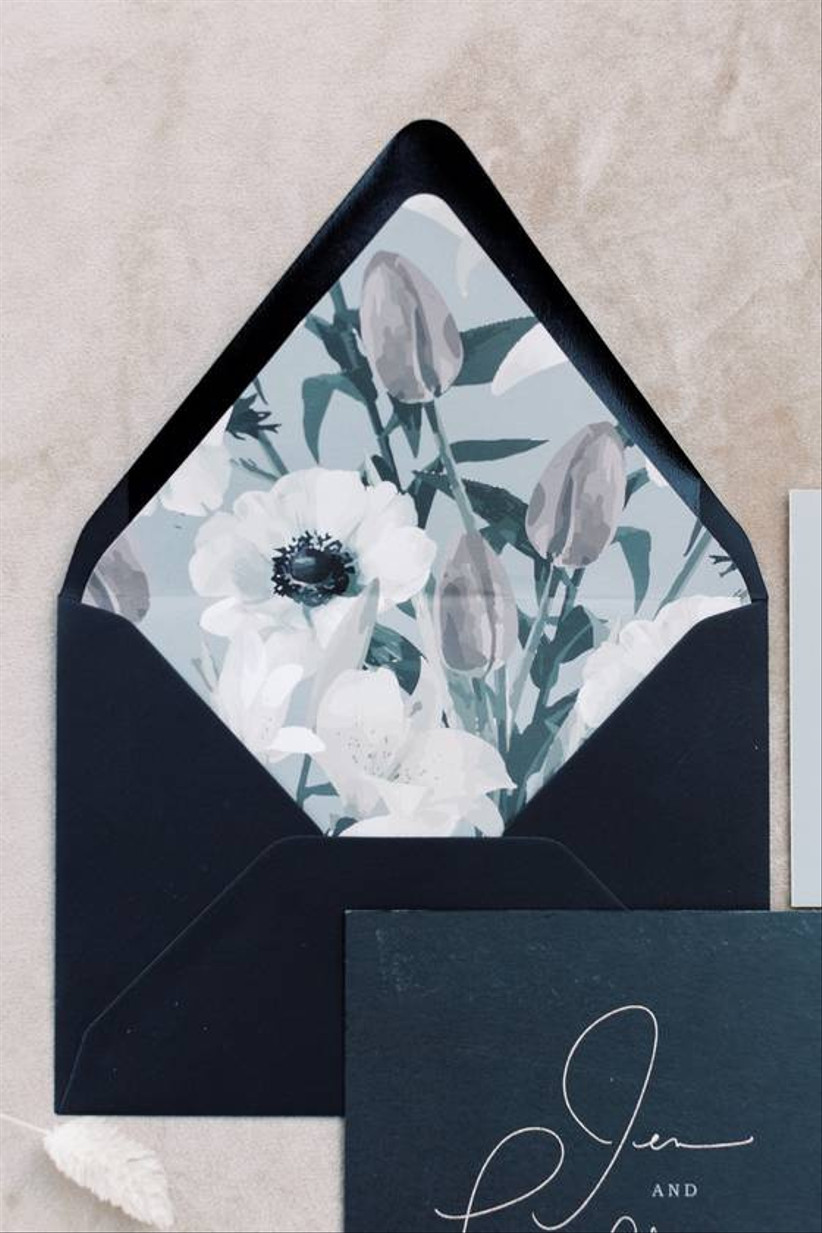 Incorporate a pattern or print
You may not be able to change your color palette entirely, but you can make some tweaks to how the colors are used throughout your wedding decor. One of the best ways to do that is by adding a pattern or print that reflects your new wedding season while also embracing your original color palette. For example, you can transform a winter color palette into a summer palette by adding a floral print that features those colors—or a lighter version of one of your primary colors.
For spring and summer weddings, floral prints are an obvious choice, but you can also use subtle ticking stripes, elegant toile, or whimsical fruits (like pineapples and citrus). For fall and winter weddings, try plaids, abstract watercolors, or ethereal star motifs. Prints and patterns can be incorporated into your stationery suite, table linens, wedding signage, and even your attire.
Add seasonal flowers
If you've had to transition your color palette to a different time of the year, you can make it feel more authentic by using seasonal elements that complement your colors. Start by researching the types of flowers that naturally bloom during your new wedding season, and which ones will coordinate with your wedding colors. Because certain flowers are associated with specific times of the year, using in-season blooms is one of the easiest ways to pull your color palette together. Examples include tulips in the spring, hydrangeas in the summer, sunflowers in the fall, and amaryllis in the winter. Most flowers bloom in white varieties, so even if you don't use them to add color, the in-season blooms will make your wedding decor and color palette feel timely.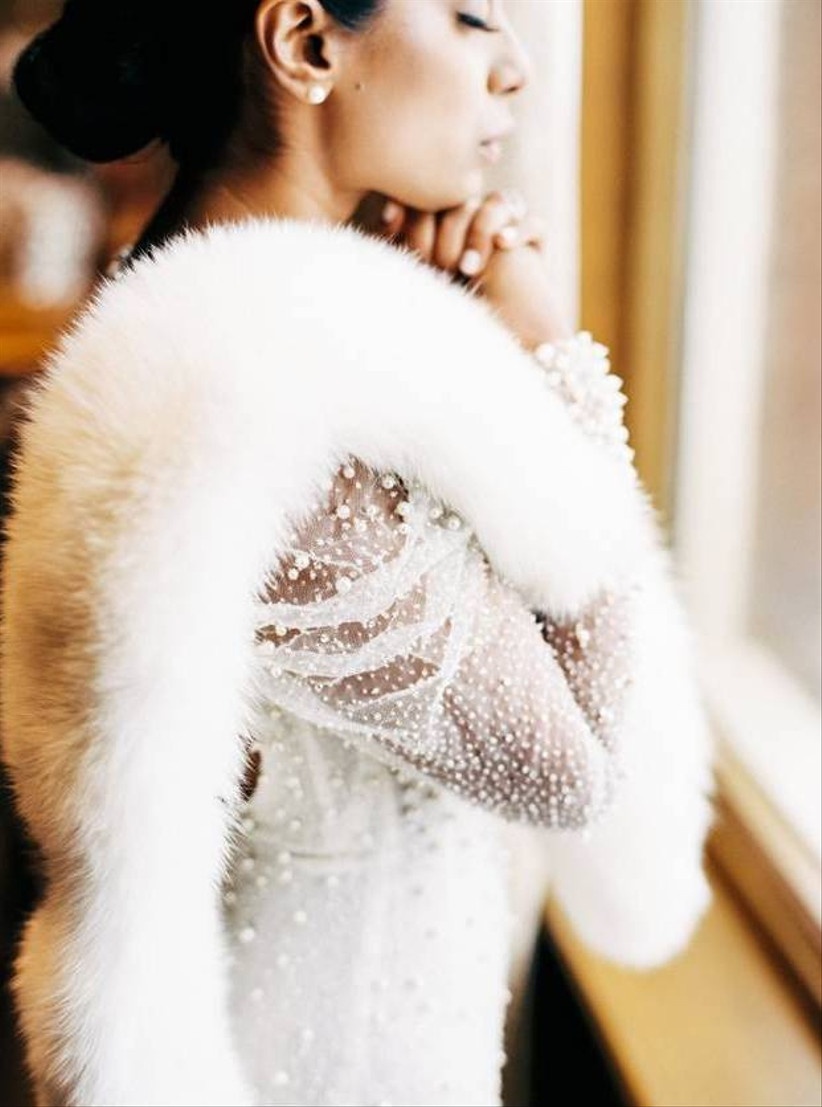 Use texture to your advantage
Finally, the textures and fabrics you use in your decor will help you transition a color palette from season to season. Things like table linens, chair covers, entryway swags, and even the type of fabric your attire is made from will all play a big role in the overall look of your wedding. If you're switching to a spring or summer wedding, focus on using lightweight fabrics, such as linen, chiffon, cotton, or silk, that match your color palette. During the winter months, you can use heavier fabrics, such as flannel, faux fur, velvet, and wool. Regardless of whether your color palette is warm, cool, dark, light, etc., using the appropriate types of fabric for your wedding season will instantly make it feel more cohesive and natural.