20 Pretty Spring Wedding Ideas That Will Make You Swoon
Getting married in March, April, May, or June? These spring wedding ideas are so pretty that they'll make your heart skip a beat.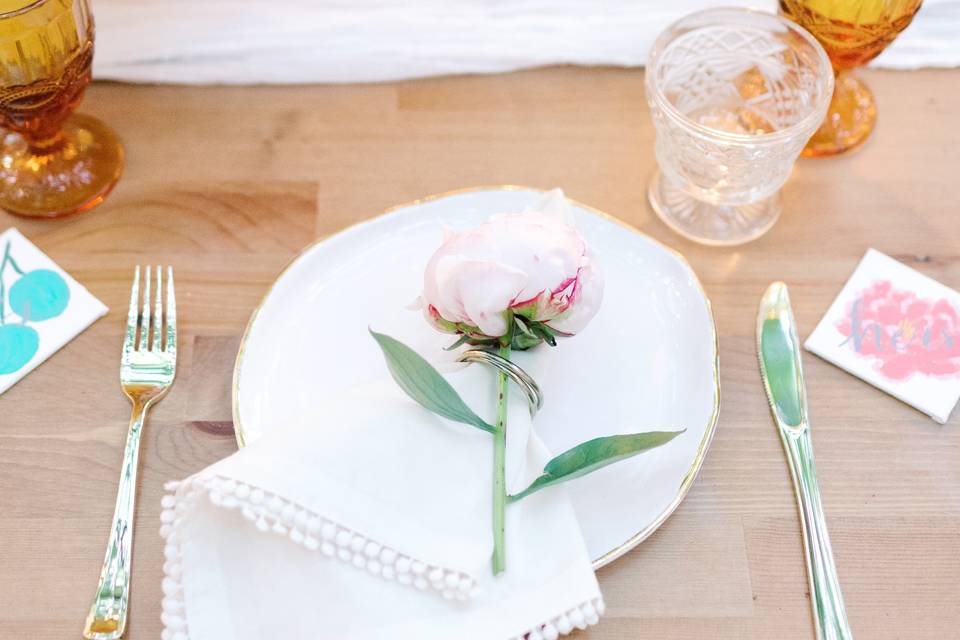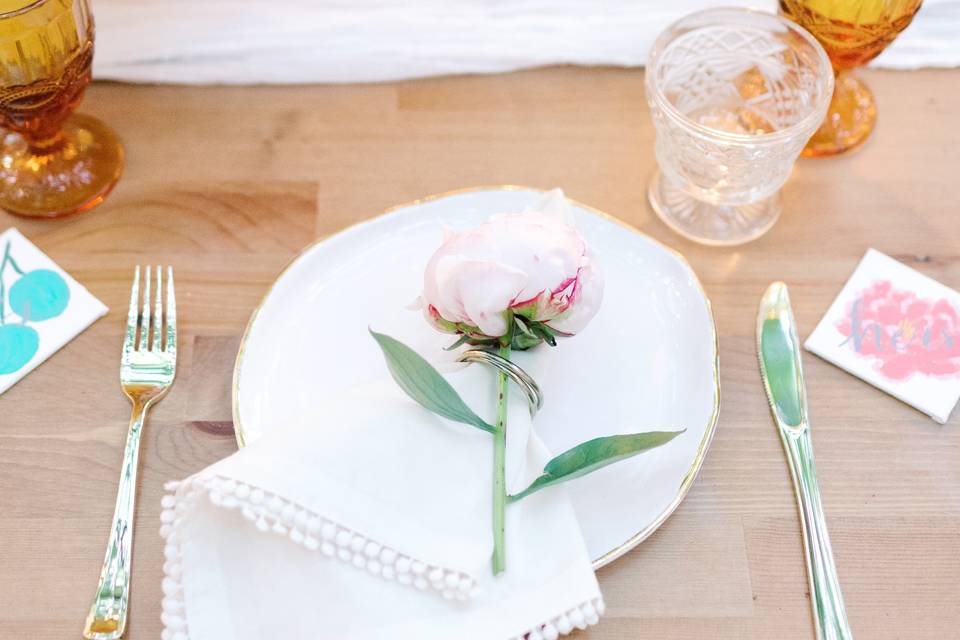 There's something extra sweet about saying "I do" in the springtime. The trees and flowers are budding, the sun is shining longer, and everything seems new again. Spring wedding style is inherently elegant and romantic, with a focus on fresh and lighthearted elements that reflect the joy of the season—but what exactly does that mean when you're trying to visualize how to design your wedding? This informational and inspirational guide has everything you need to know, from spring wedding colors and spring wedding flowers, to beautiful ideas you can recreate for your own event.
Spring Wedding FAQs
Why should you have a spring wedding?
Spring is known as the season of rebirth because after a long (and oftentimes dreary, depending on where you live) winter, everything magically becomes green and fresh again. Spring weddings can range from early March to mid-June. The spring months continue to be a very popular choice for weddings across the country, but they've seen some heavy competition from the fall months (especially October) in recent years.
What are the best colors for a spring wedding?
Traditionally, a spring wedding color palette is all about pastel hues or airy, cheerful colors. Think of the colors you see in bloom—pink, blue, yellow, purple, and green are just a few that come to mind. A good recipe for creating a balanced color palette is to choose two main colors, and then pair them with a neutral (white, gray, black, cream, etc.) for the most visually pleasing combination.
If pastels or bright colors aren't your thing, we totally get it. If you prefer richer tones, for example, red, plum, or emerald, choose one as your main color, and then accent it with a neutral and a "muted" pastel, such as French blue, mauve or sage green to achieve a happy medium. Anything too dark will typically seem out of place for a spring wedding.
What are the best spring wedding venues?
If you're planning a spring wedding, celebrate the natural beauty and renewal of the season by choosing a botanical venue. Some of our favorites include conservatories, arboretums, gardens, and greenhouses. In the spring, these locations will have an abundance of flowers and plants in bloom, creating a picture-perfect backdrop for your wedding.
What wedding flowers are in season in spring?
If you're having a spring wedding, then consider yourself spoiled when it comes to your wedding flowers—and we mean that in the best way possible! Not only do you have your pick of flowers that are readily available year-round (hydrangeas, roses, lilies, orchids, dahlias), but you're also in luck when it comes to some of the most coveted blooms, including peonies, that can be difficult or expensive to find out of season. Other spring flowers include tulips, muscari, anemones, daffodils, lilacs, hyacinths, hellebores, and poppies.
Work with your wedding florist to create arrangements that really play up the beauty of the flowers. For weddings on the formal side, stick with a few types of flowers and uniform centerpieces on your banquet tables. If you want a more carefree look, don't worry too much about the arrangements looking perfect or identical. Centerpieces that have a slightly undone appearance will give off a picked-from-the-garden vibe that is inviting and peppy for a spring wedding.
You can even play around with unique vessel options for the arrangements. Garden-inspired elements work especially well with spring wedding style. Instead of traditional vases, have your florist display the flowers using terra cotta pots, wooden baskets, galvanized pails, or even cute vintage watering cans.
Wedding Ideas for Spring
If you're ready to start planning your wedding decor, congrats, you've made it to the fun part! Here are some of our favorite spring wedding ideas to spark your creativity.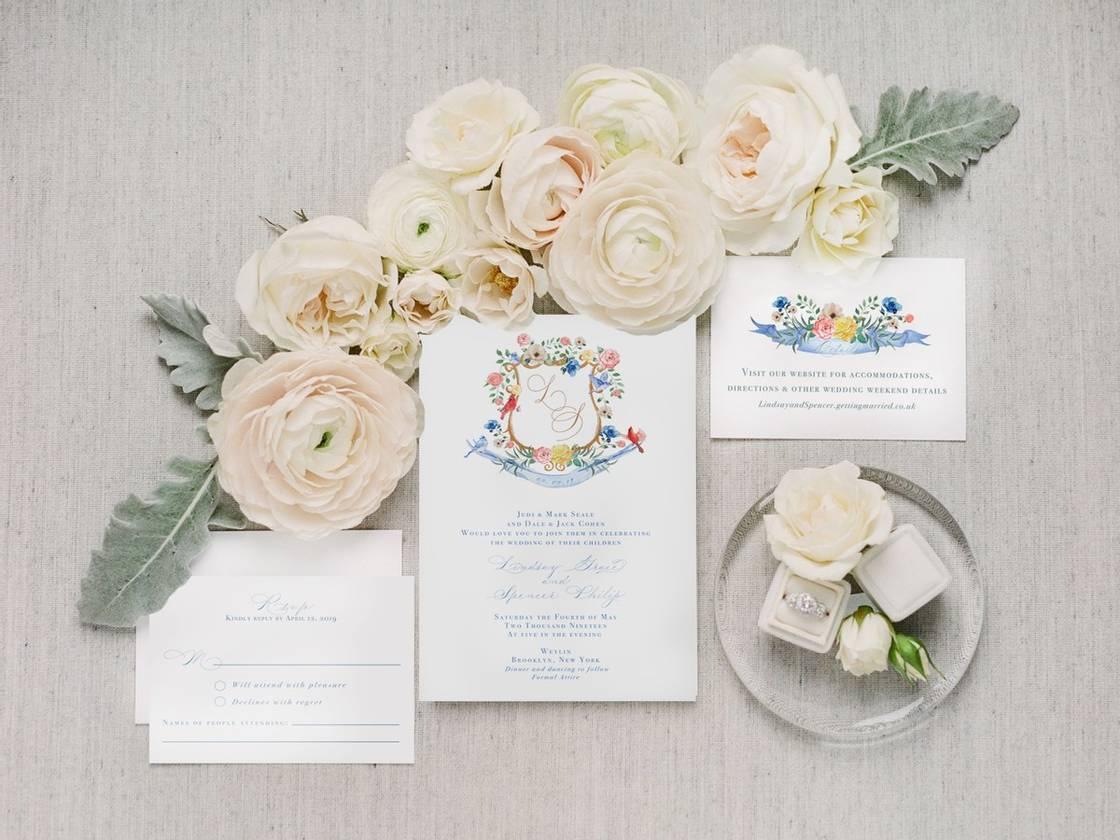 Watercolor wedding invitations
What better way to announce all the details of your special day than with a beautiful watercolor invitation suite? Details like flowers, monograms, calligraphy, and custom crests are all fitting for a spring wedding theme.
Wedding flat lay
There's a good chance that your photographer will style a wedding flat lay (or several) when taking photos of your rings, accessories, and other day-of details. Colorful flowers and petals that match the rest of your arrangements are the perfect addition to their photos.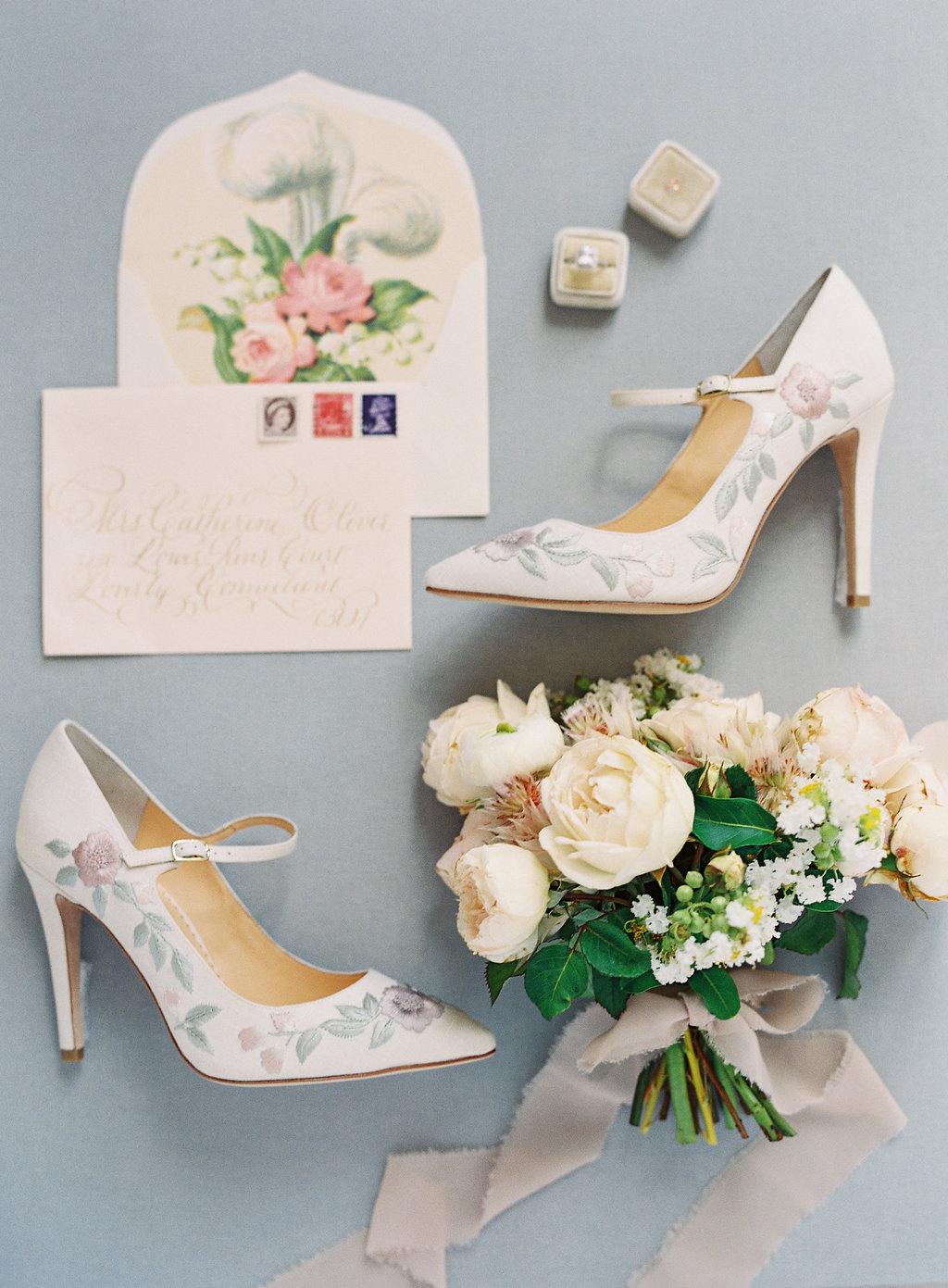 Floral high heels
With a spring wedding, there's no such thing as too many flowers. Complete your wedding day look by adding floral print or embroidered shoes for a bit of elegant flair.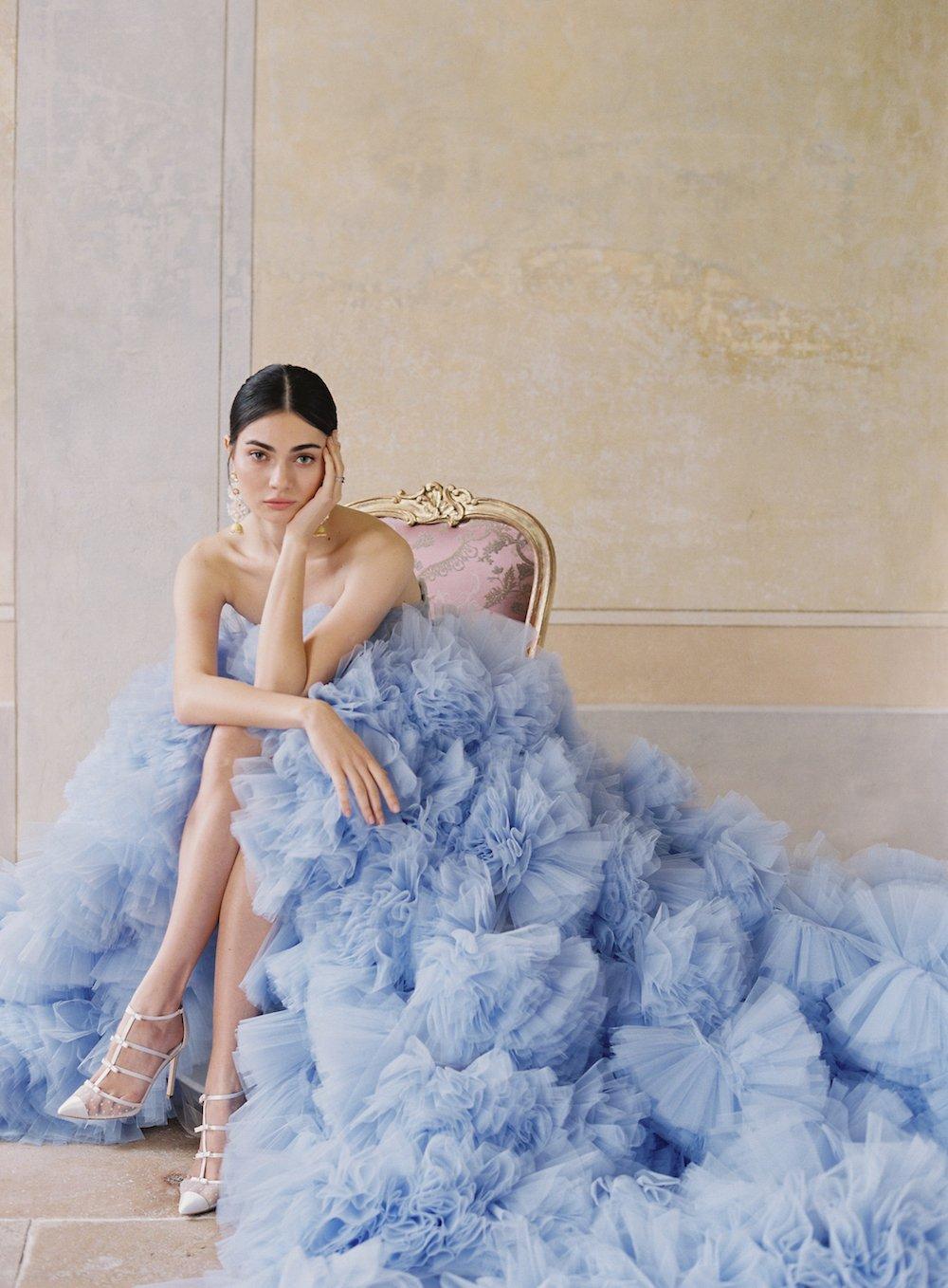 Blue wedding dress
Pastel wedding dresses were made for springtime nuptials. Blush is a popular go-to for many brides who want a colorful wedding dress, but we also love this powder blue tulle masterpiece by Nicole + Felicia.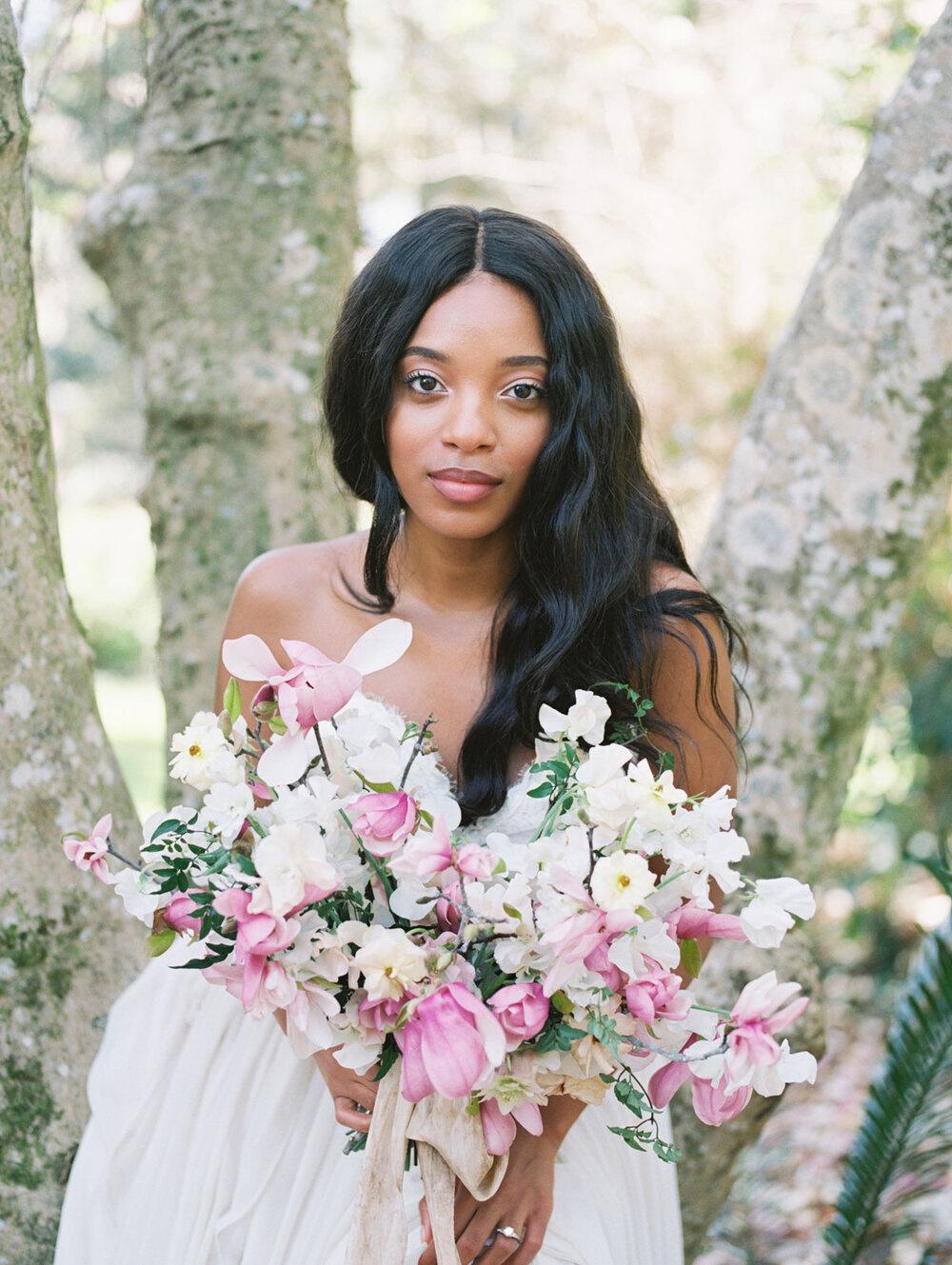 Loose, oversized wedding bouquet
Carry a free-flowing bouquet filled with seasonal spring flowers, like Japanese magnolias, roses, sweet peas, and ivy vines. The loose, imperfect design gives the arrangement a pretty garden-inspired vibe.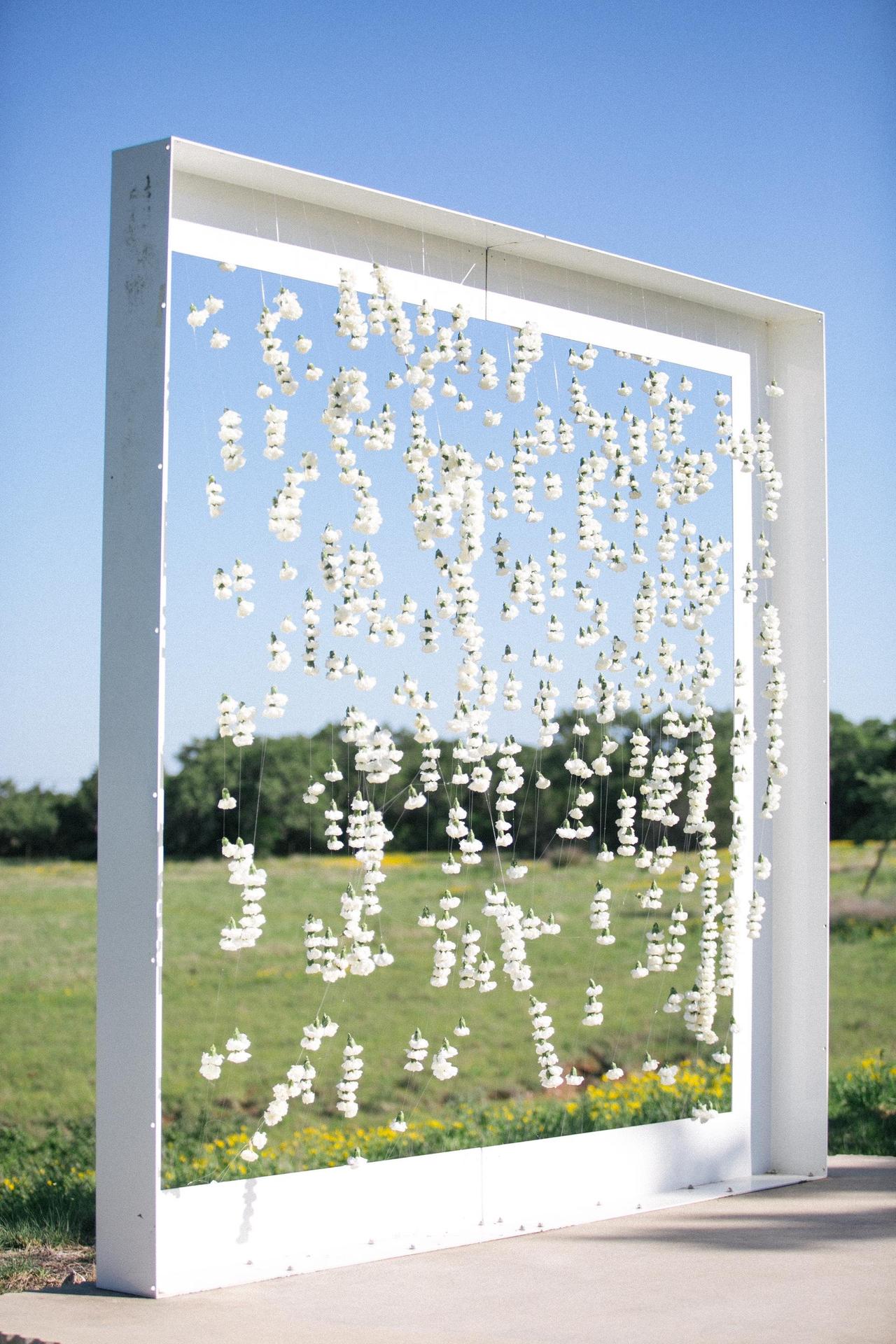 Flower ceremony backdrop
This flower curtain can be recreated with almost any type of structure or flower, which makes it one of the most versatile wedding ideas for spring. A sleek square frame and white flowers will create a modern look, but you could also use natural wooden boards, branches, and metal arches.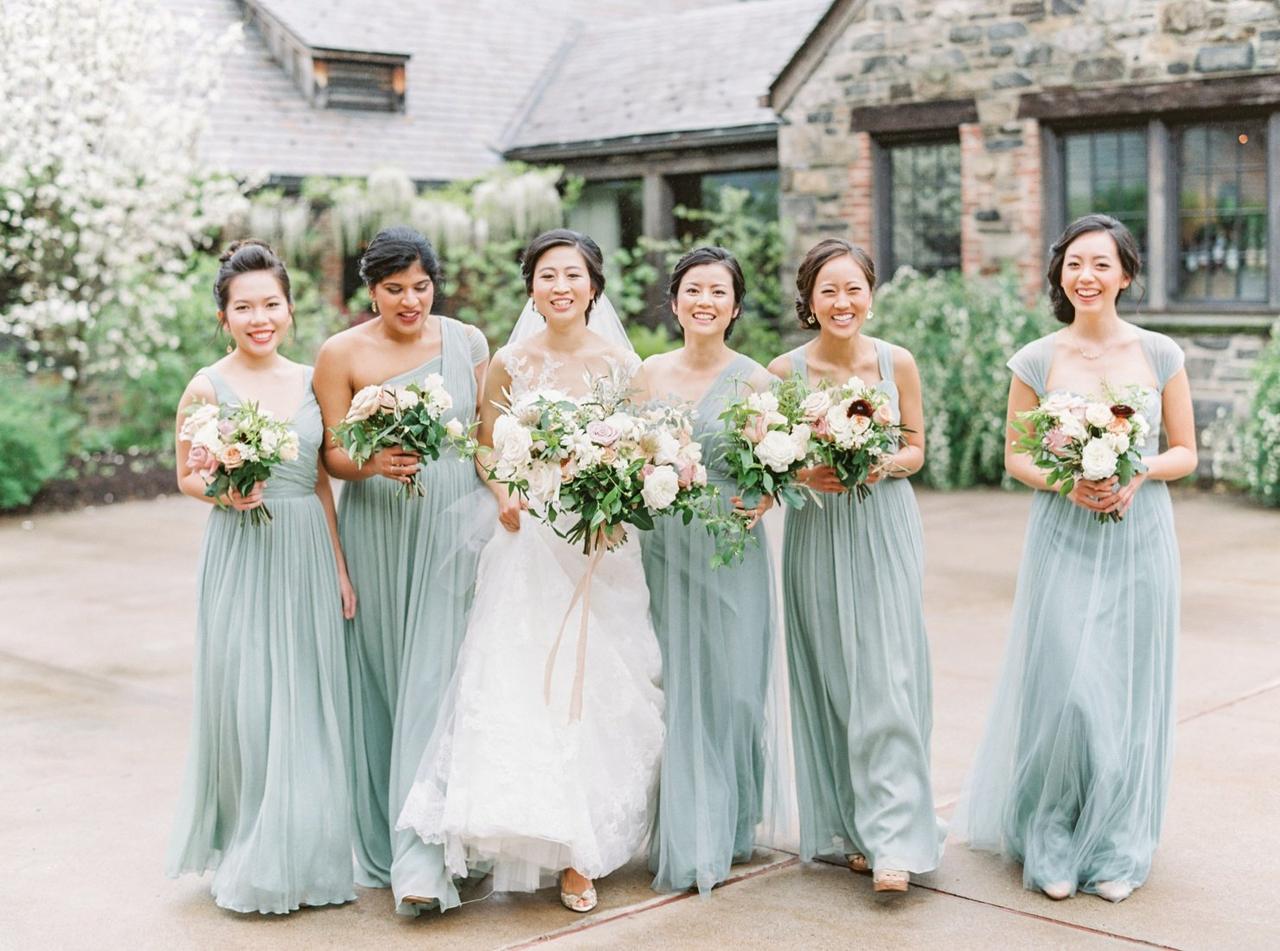 Pastel bridesmaid dresses
Soft colors and flowing fabrics are both popular options for spring bridesmaid dresses. If blush and blue feel too overdone for your style, consider outfitting your bridesmaids in sage green or lilac dresses instead.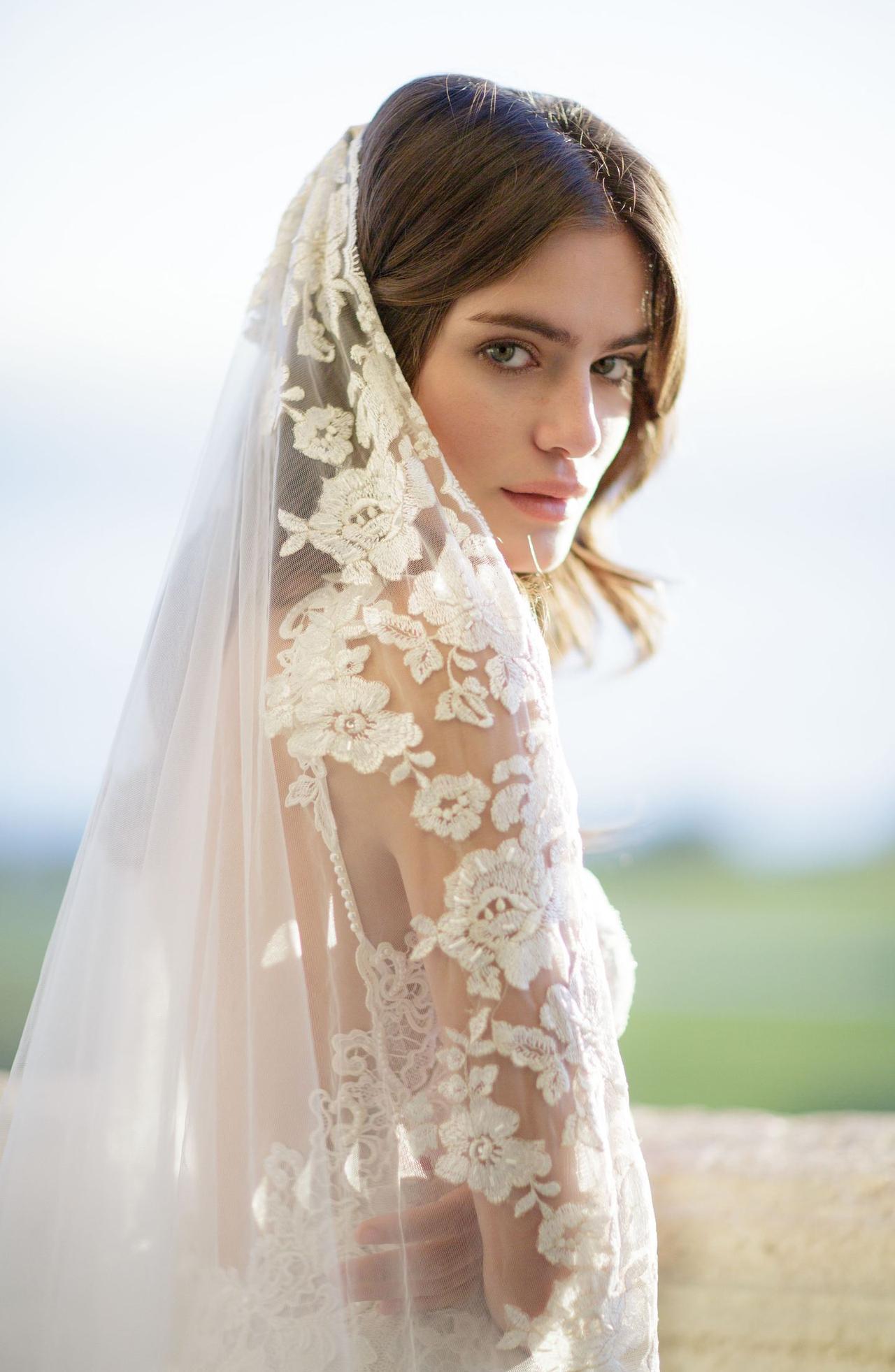 Embroidered veil
An opulent embroidered floral veil is not only classic, but it's spot-on for a spring wedding theme. Plus, you can use a veil to accessorize an updo or long hair.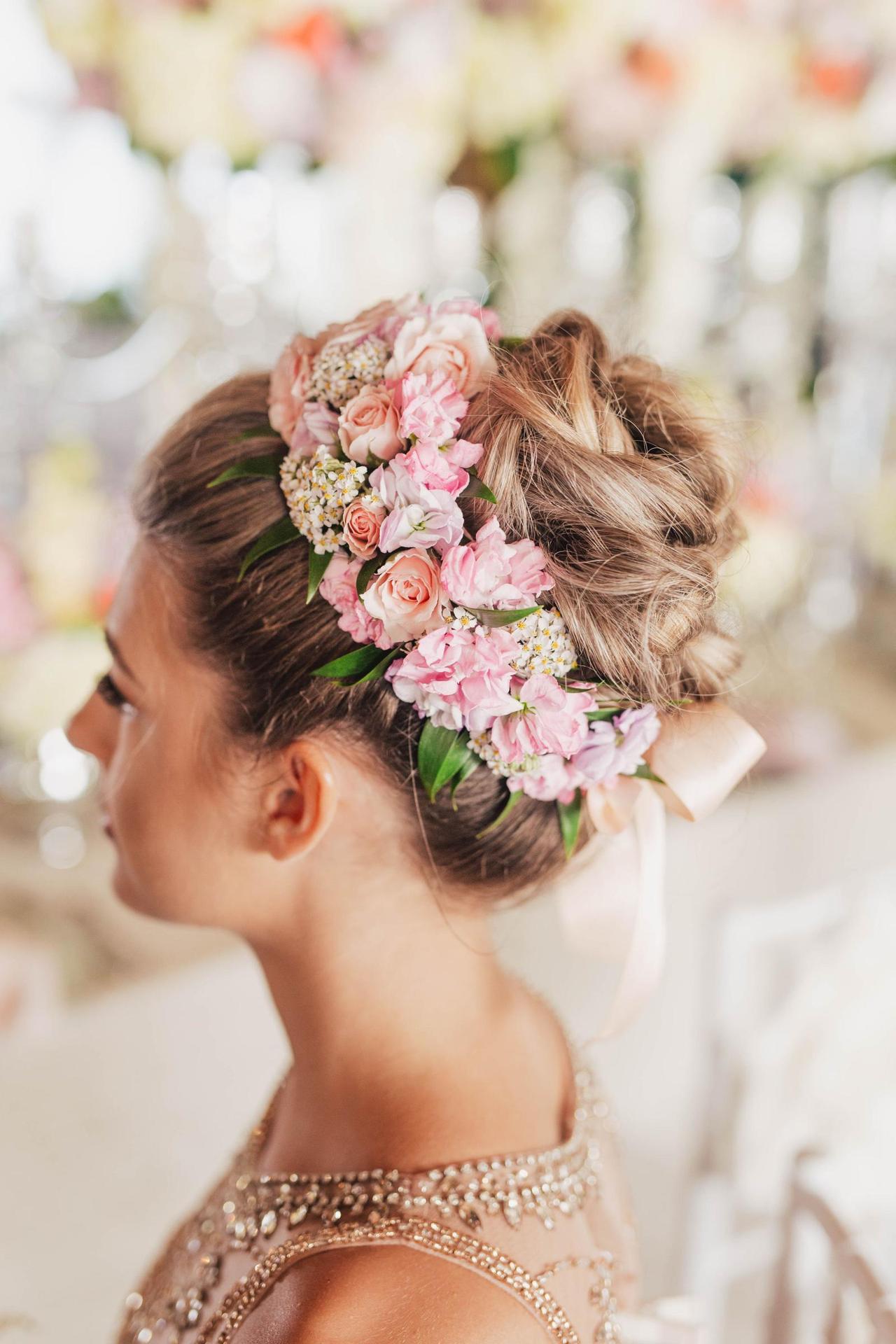 Bridal flower crown
If you're not into wearing a wedding veil, add fresh flowers to your hair instead for a pretty seasonal touch. This braided bun looks gorgeous finished with a halo of rosebuds and other pink flowers.
Greenhouse wedding venue
Remember when we mentioned the idea of getting married at a botanical venue? If you choose a blossoming garden or conservatory, you can get away with using less decor, thanks to the existing flowers, plants and other details that are already filling the space. This gives you more room to allocate your budget to specific items, like a custom cocktail bar or renting those vintage tufted chairs you've always dreamed about.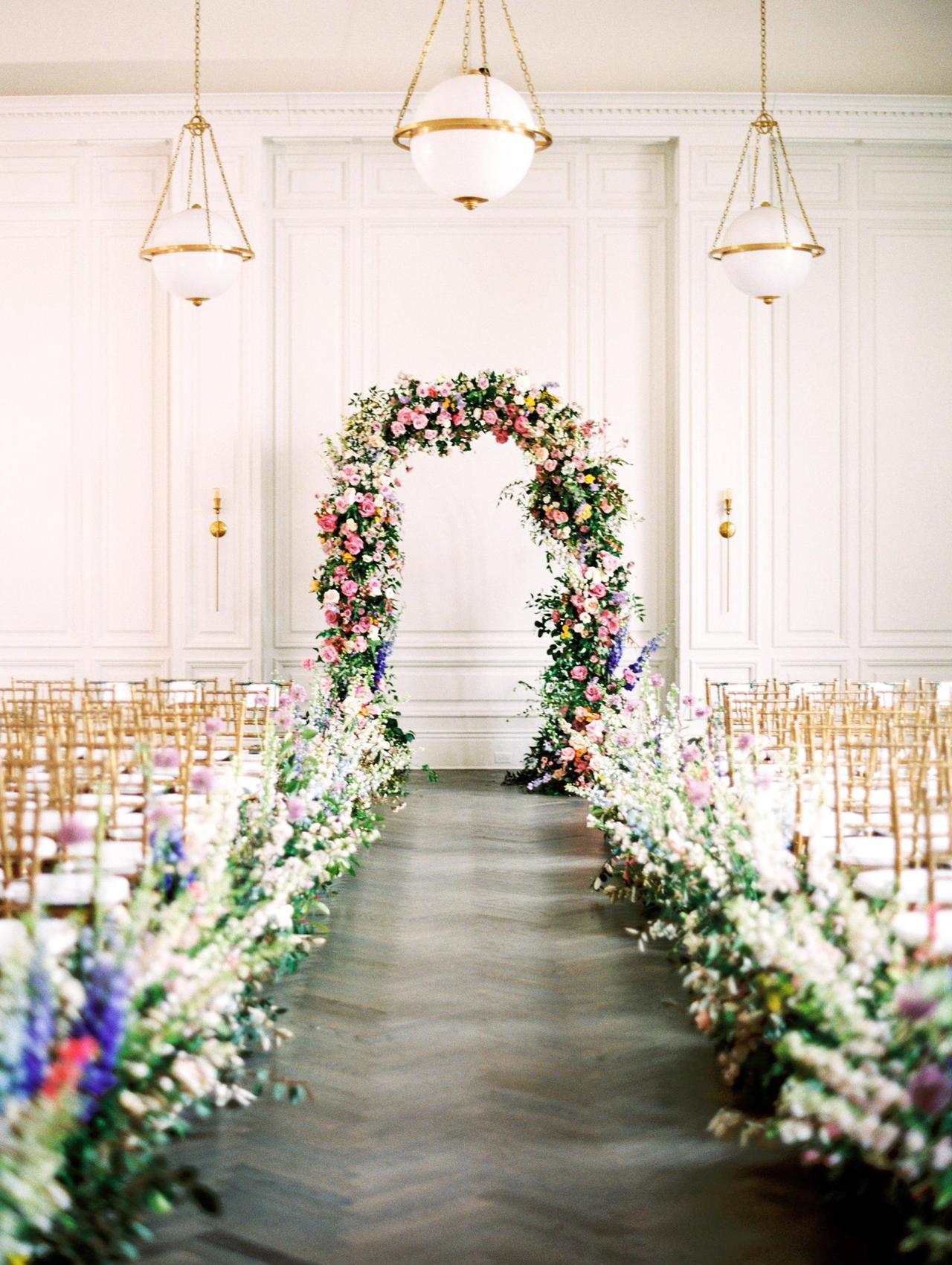 Planted floral aisle
This stunning idea is one of our favorite ceremony decor options for any time of the year, but especially for a spring wedding. Using a mix of flowers, greenery, and hidden vessels, your florist can create the illusion of "planted" arrangements that look like they're growing all along your aisle. Voilà: instant enchanted garden vibes.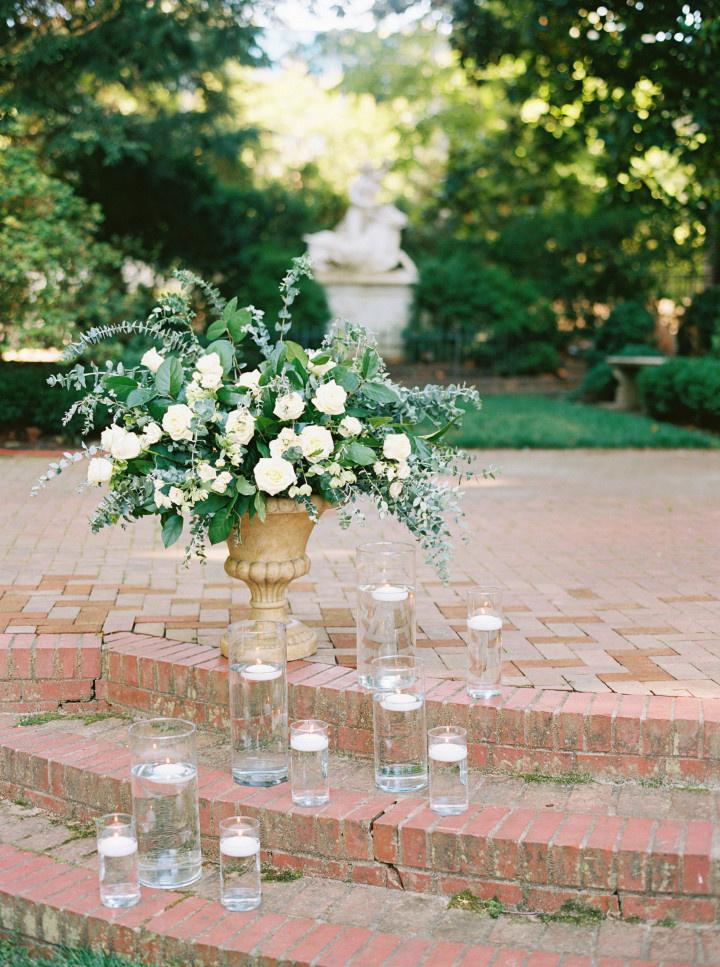 Floating candles
Whether you add them to your altar, reception entrance, sweetheart table, venue walkway, or any other spot that needs a decorative boost, these floating candles are a simple but chic way to amp up the romantic ambience.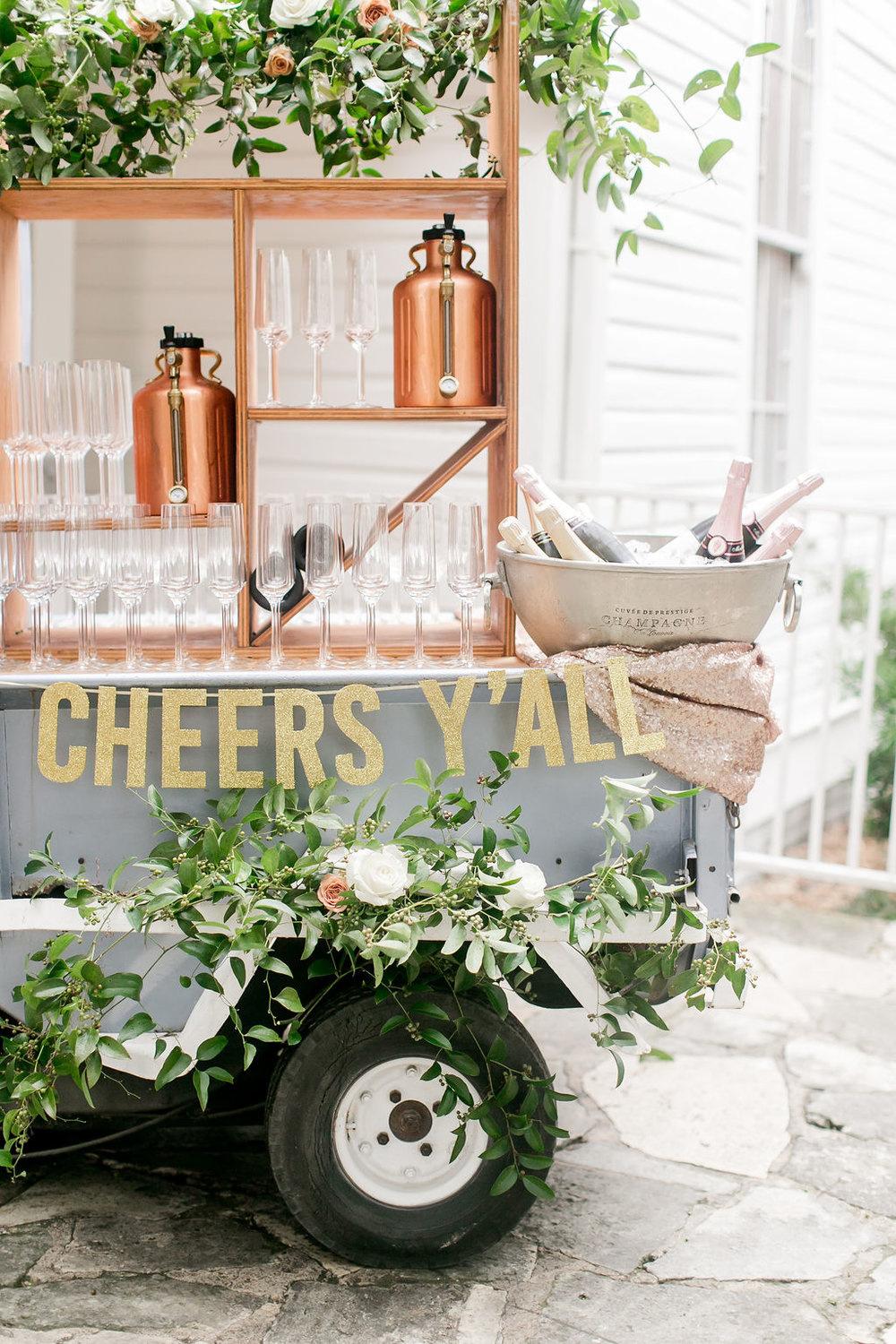 Bubbly station
Decorate your bar or drink station with seasonal foliage and flowers, such as jasmine, forsythia, cherry blossoms, lilacs, roses, or peonies. Looking to surprise your guests somehow? Hire a champagne truck or mobile bar for a memorable experience.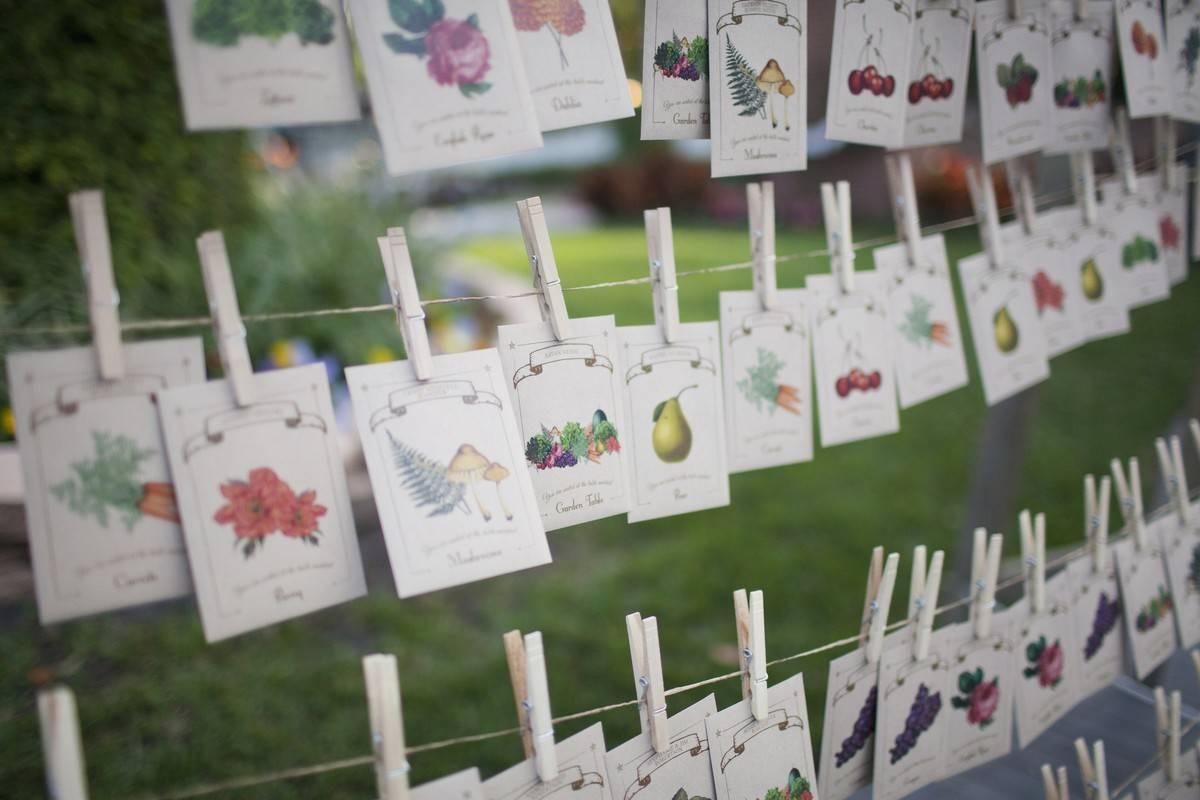 Seed packet escort cards
Year after year, this is one of the most popular spring wedding ideas. Individual seed packets, especially vintage-style designs, come in handy as alternative escort cards or cute favors at a garden-themed wedding. Display them using clothespins or a wheelbarrow to complete the cottagecore look.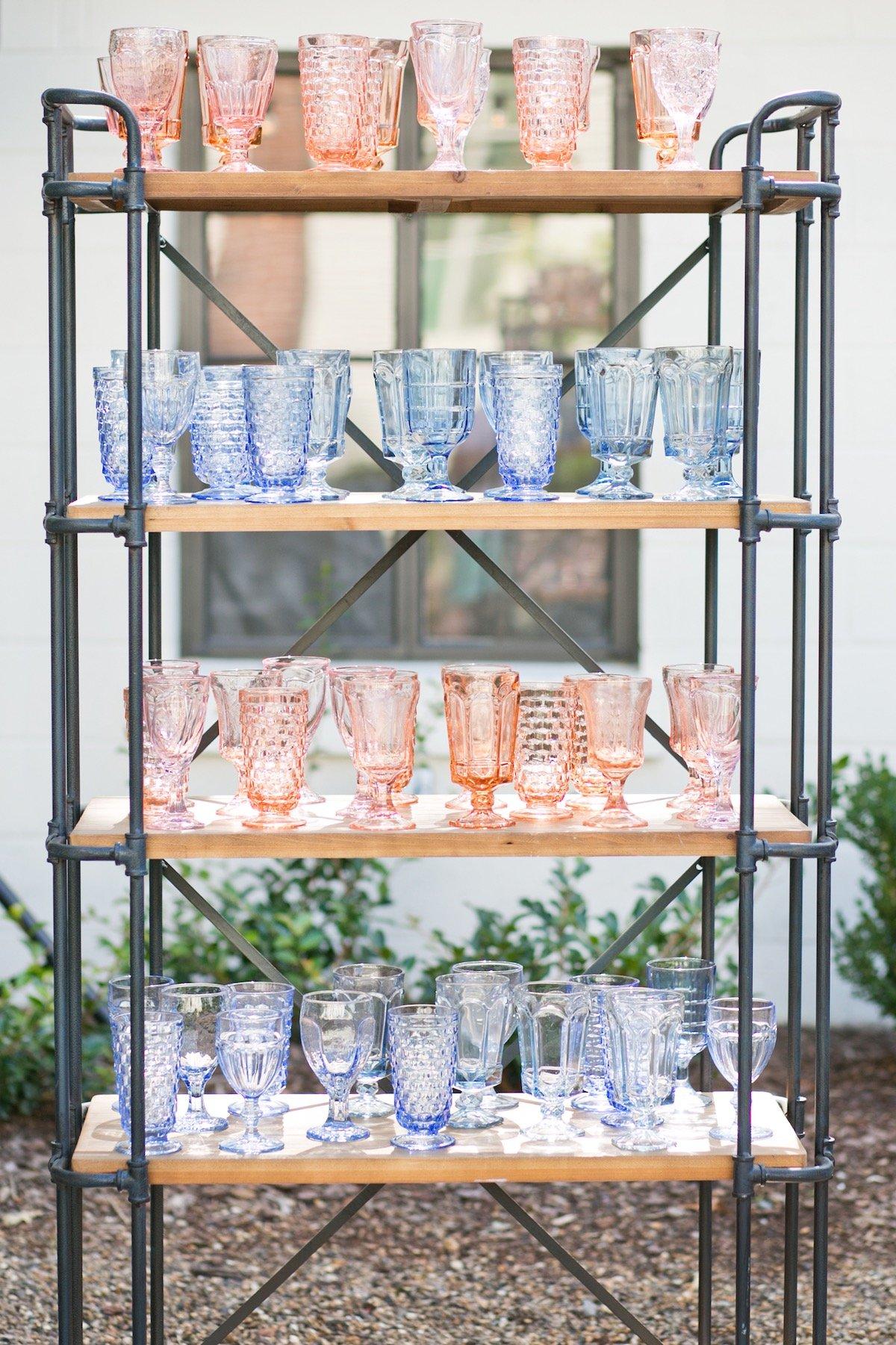 Colorful glassware
Looking for a way to instantly brighten up your reception tablescapes? Add colored glassware! You can find plenty of options from local event rental companies, whether you want new or vintage items. Don't worry about the glassware matching perfectly—as long as the pieces are in the same general color palette, an assortment of designs and sizes will only add to the whimsical feel.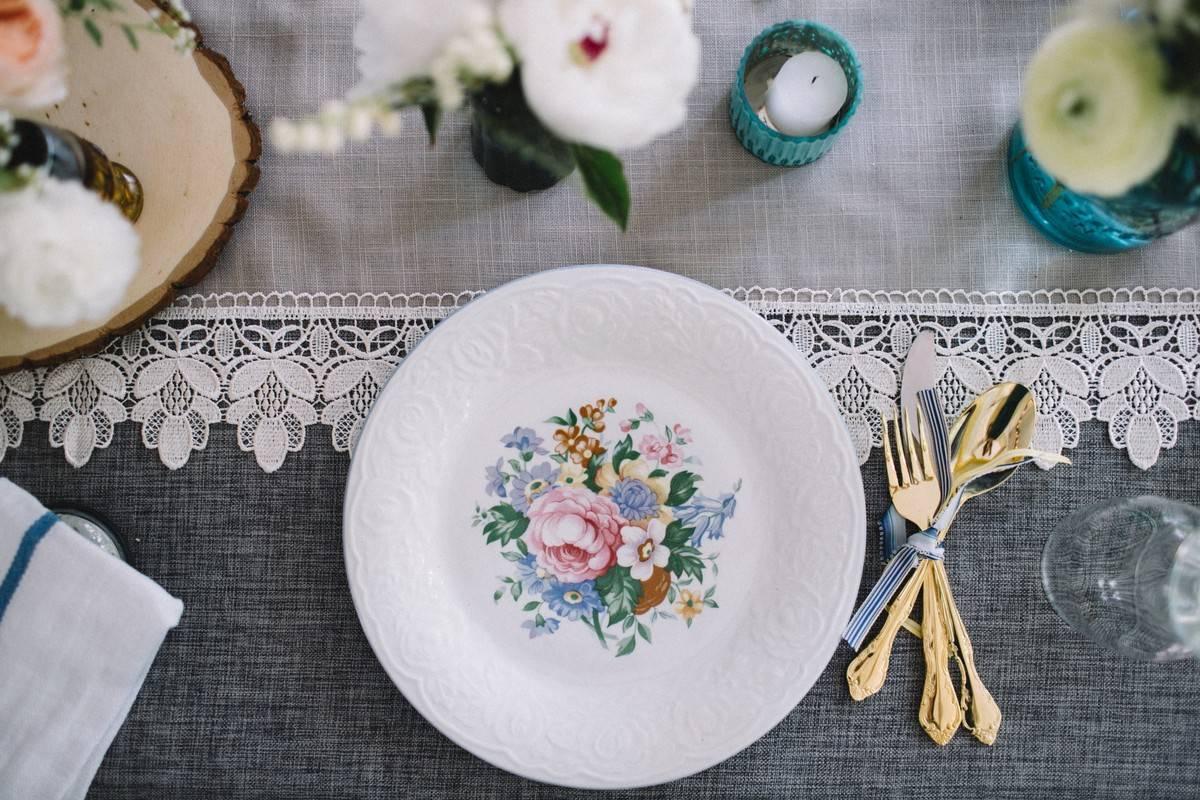 Patterned dinner plates
If basic white china feels to blasé for your liking, round out your place settings with patterned plates instead. For a spring wedding, we suggest floral prints and chinoiserie, but your venue, caterer, or event rental company might have more to choose from.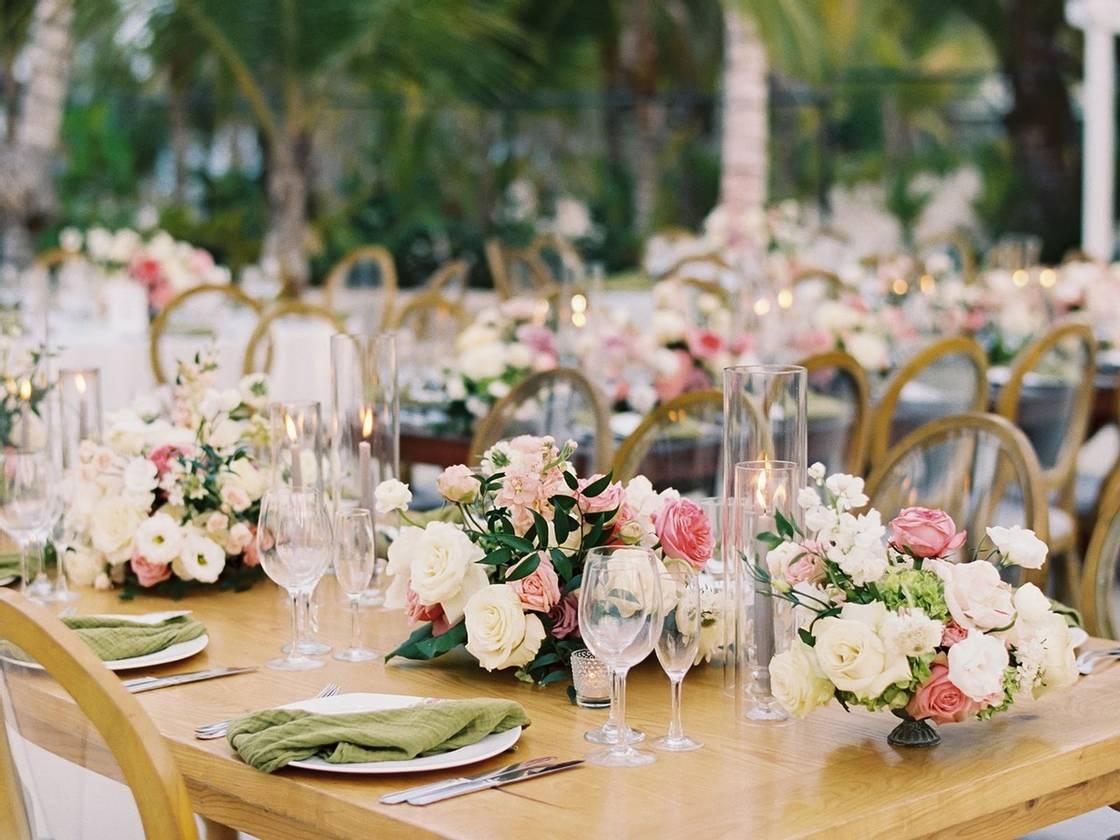 Taper candles
Next to rose and peony-filled centerpieces, there's nothing more romantic for your reception tablescapes than taper candles. You can find them in almost any color imaginable (your florist or event planner should be able to recommend a few sources) and display them in tall hurricane vases if your venue requires open flames to be covered.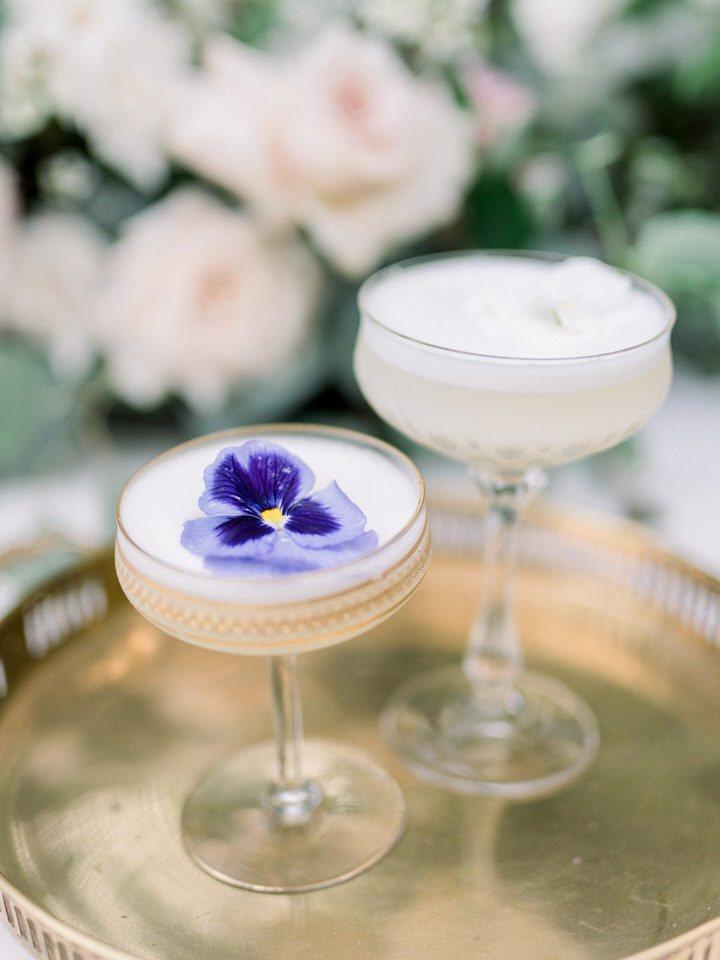 Cocktails garnished with flowers
When thinking about the big picture, don't forget about the small details. The garnish on your signature cocktail might not seem like a big deal, but the simple addition of an edible flower can make an ordinary glass of champagne feel extra-fancy.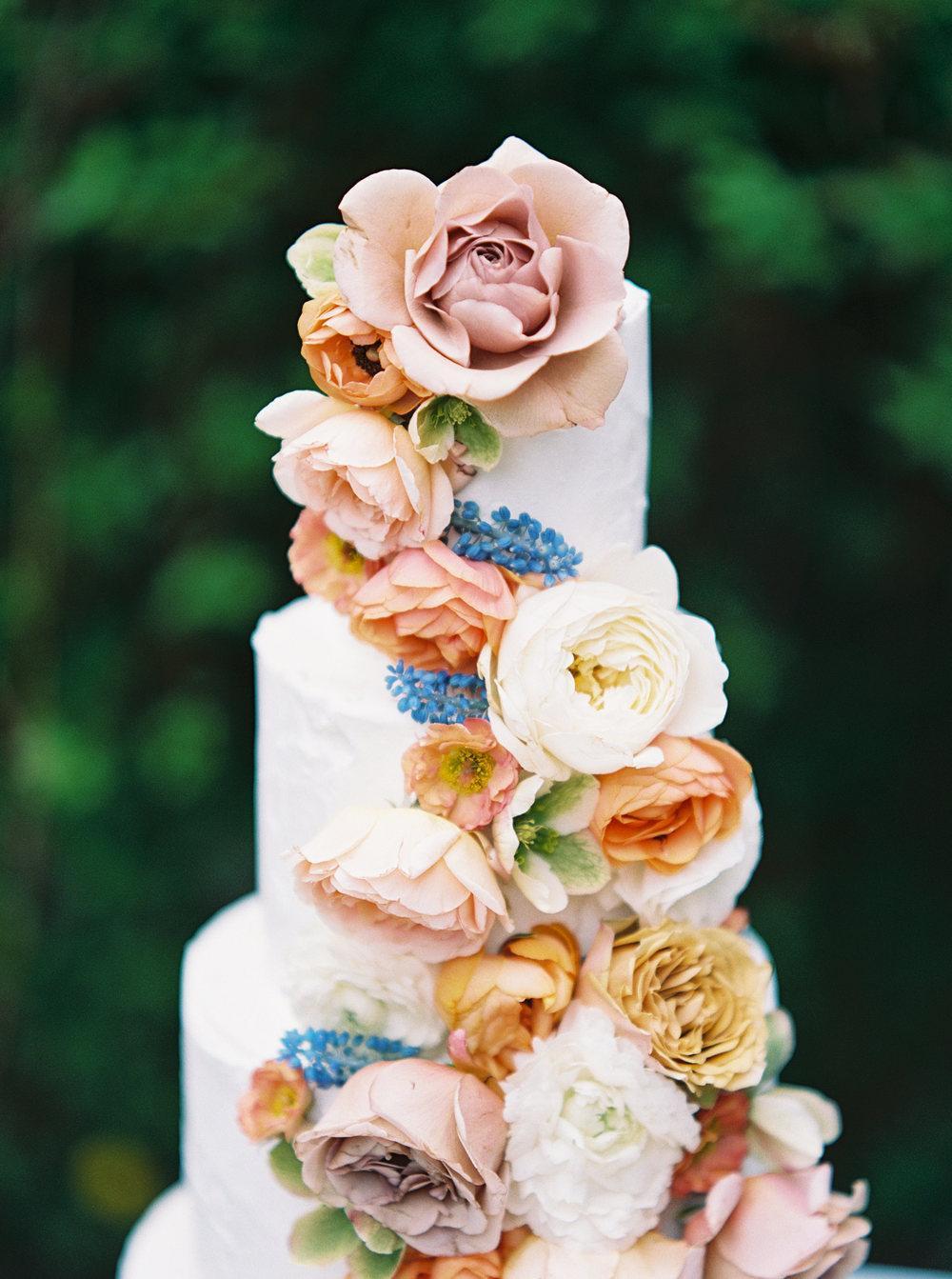 Flower-covered wedding cake
For spring wedding cakes, it's no surprise that flowers are one of the most popular decorations. Ask your florist to set aside a few extra flowers that your wedding cake baker can use for decoration—roses, ranunculus, peonies, dahlias, and greenery are all excellent options. If you don't want to use actual flowers, sugar/gum paste flowers are just as pretty. Ruffled tiers, ribbons, floral-painted fondant, and naked or semi-naked cakes are all gorgeous options, too!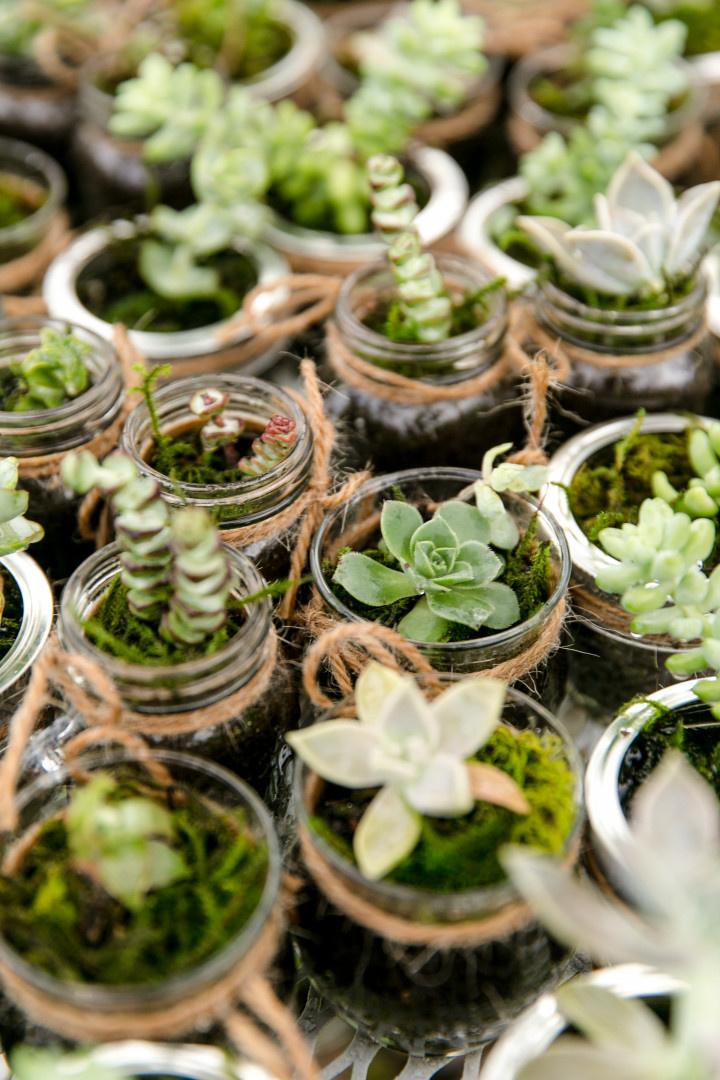 Succulent wedding favors
Plant-themed favors are one of our favorite ideas for a spring wedding. These miniature potted succulents are adorable (and low-maintenance) favors, but you could also give your guests packets of seeds based on your favorite flower or vegetable.