5 Elegant Wedding Themes That Stand the Test of Time
Think "elegant" means formal settings and stuffy, boring decor? Think again! These elegant wedding themes prove that you can have a chic big day without sacrificing your personal flair.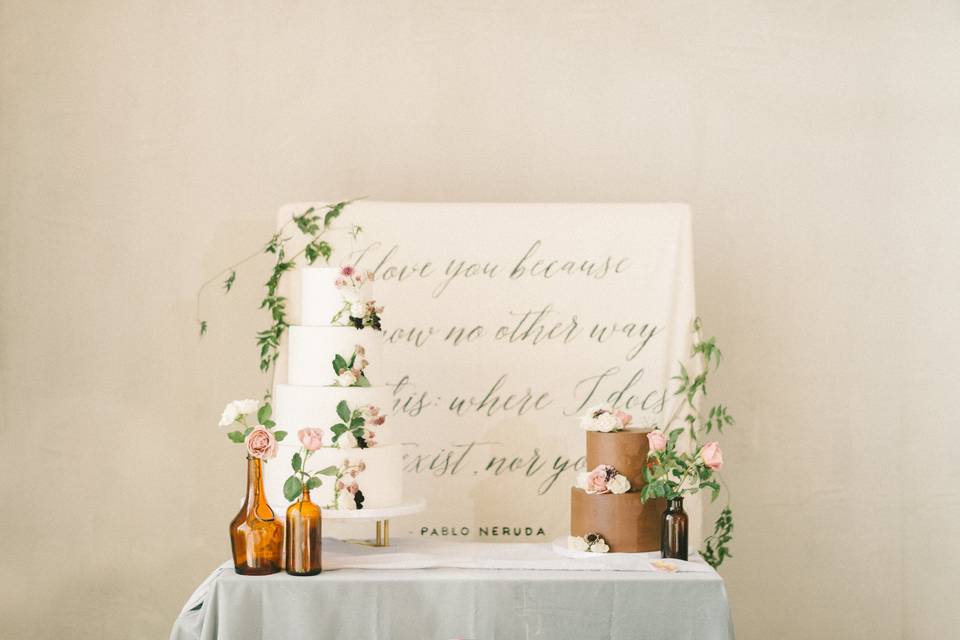 When finalizing your wedding theme and wedding decor, it's important to make decisions based on what you love now, but you should also think about what you'll still love in the years and decades to come. For many couples, this means choosing a theme that feels "elegant" and tasteful, but what does that actually mean? Elegant wedding themes are often used interchangeably or confused with other terms, such as classic, timeless, glamorous, or fairytale-themed wedding—but in reality, they can all resemble something different. If your head is spinning, don't worry! Below, we're explaining exactly what an elegant wedding theme is, along with all of the different ways you can design your wedding aesthetic so that it's timeless and feels like you.
What are the best elegant wedding themes?
Contrary to what you might think at first, there's more than one way to have an elegant wedding—it's not all about fancy candles, chandeliers, expensive table linens, and opulent ballroom wedding venues (although those details certainly won't hurt your theme!). We'll dive more into this in a minute, but elegant weddings can run the gamut from classic and preppy soirees to rustic or bohemian bashes that are a little more low-key.
Let's start with the basics. Every elegant wedding should have a few key things: a cohesive, well-planned color scheme, impeccably styled decor, and polished fashion. From there, you can add as many or as little of your own personal touches, whether you're having a simple rustic wedding, romantic garden wedding, boho wedding, or going all-out with an over-the-top glam affair.
It's okay to incorporate wedding trends into an elegant theme, but you should do so in moderation. Only choose trends that truly speak to your personalities and fit into the rest of your wedding theme.
What are the best elegant wedding colors?
Your wedding color palette will depend on the exact direction you go with your elegant theme, but in general, you'll want to focus on using colors that aren't too trendy (at least for your base palette). Versatile colors like black, navy blue, blush, ivory, red, and emerald green are a few examples—choose one as your main wedding color or combine up to three for a more varied palette. Next, you can think about accent hues, which is where you can add round out your color scheme with pastels or add a bit of oomph with a trending wedding color, such as a bold fuchsia or cheerful yellow. The accent colors should be used in moderation compared to your main color palette—add a few bright flowers to your wedding centerpieces, finish your wedding invitations with a colorful ribbon, or decorate the table settings with colorful taper candles to incorporate your accent tones.
Metallic details are the last thing to think about when it comes to your elegant wedding colors, because they'll instantly help you achieve the elevated, glitzy look you want. The metallic colors can act as neutrals, separate from your main color palette and accent colors, and you can easily add them to your decor in the form of vases, lighting fixtures, tableware, candlesticks, or calligraphy. Metallic silver will act as a cool tone, giving your wedding decor an airy and light vibe, while metallic gold will add warmth and coziness.
Our Favorite Elegant Wedding Ideas & Themes
When finalizing your wedding theme, remember that you can (and should) change your decor and other details to reflect your wedding venue, personal style, and wedding season. Need some help getting started? Here are five elegant wedding themes worth knowing.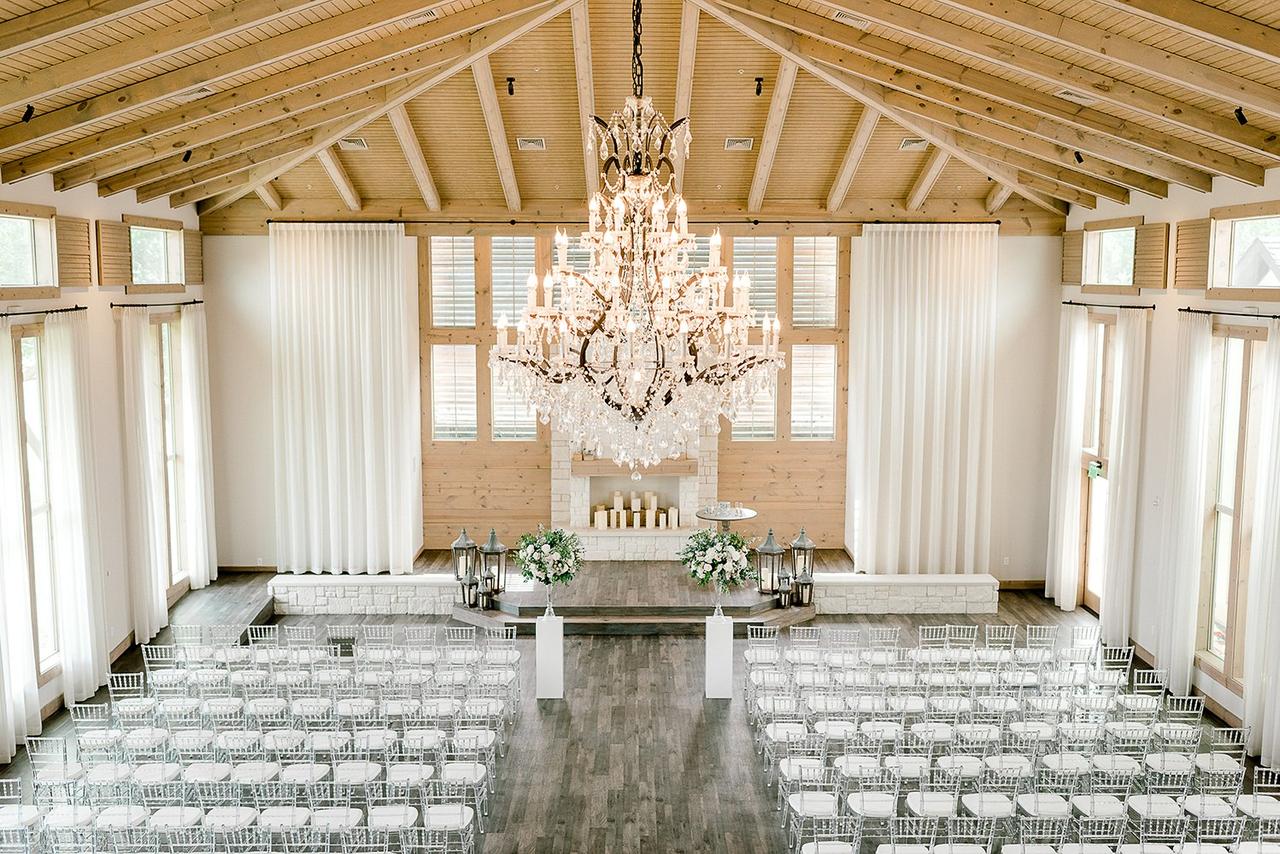 Rustic elegant wedding
The rustic elegant wedding theme pairs quintessential rustic details—like burlap, wooden cross-back chairs, and greenery—with slightly more traditional decorative elements, such as chandeliers, candelabras, and calligraphy signage. The end result is an ultra-romantic wedding theme that feels fancy but also inviting. Popular wedding venues for a rustic elegant wedding are barns, vineyards and wineries, and gardens.
Glamorous elegant wedding
A glam wedding theme focuses on the use of dramatic details, bold color palettes, and of course plenty of sparkle. This wedding style is elegant all on its own, since it requires flawless coordination and perfect wedding details (i.e. nothing out of place). If you want to put a vintage spin on your glamorous elegant wedding, consider an Old Hollywood glam vibe or an Art Deco-style bash.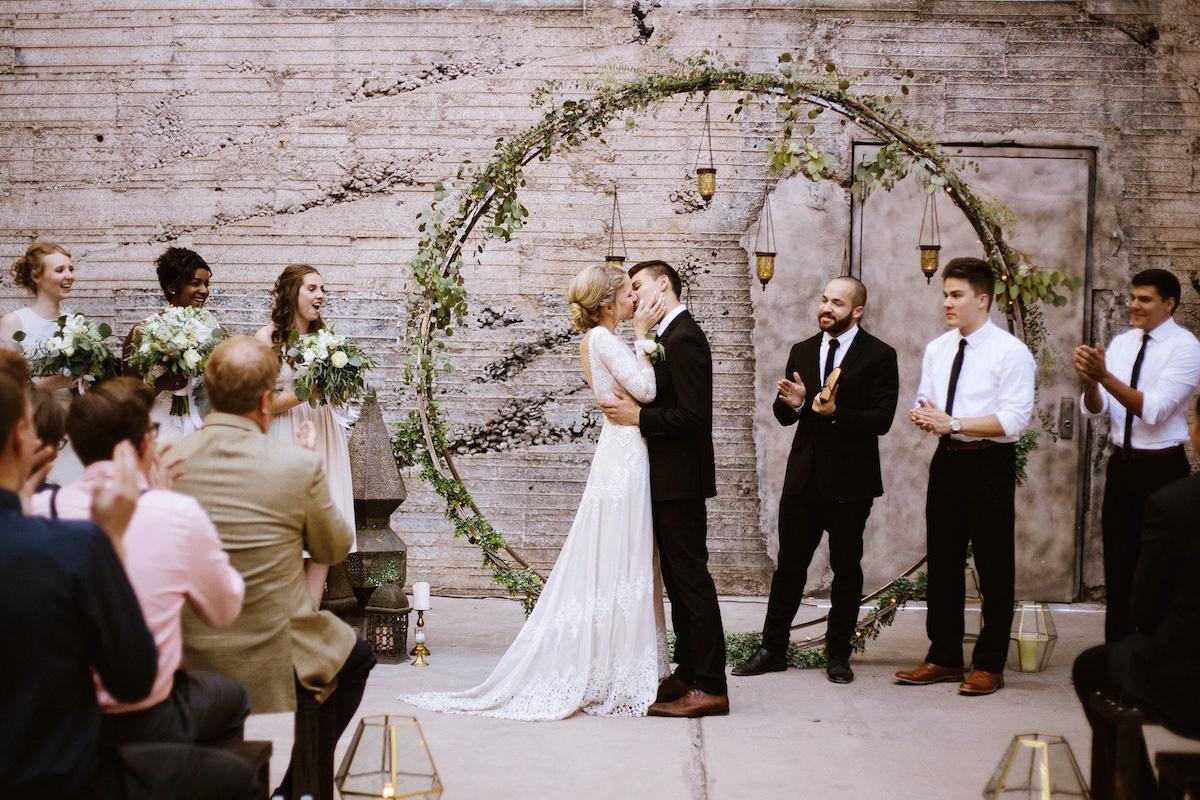 Boho elegant wedding
Yes, bohemian weddings can be elegant! Boho wedding style is most often associated with eclectic and whimsical details, like flower crowns, pampas grass, flowy wedding dresses, and statement floral installations. But by adding classic elements into the mix, such as tall taper candles, matching bridesmaid and groomsmen attire, and fancy tableware, you can take your boho wedding from casual to elegant with a twist.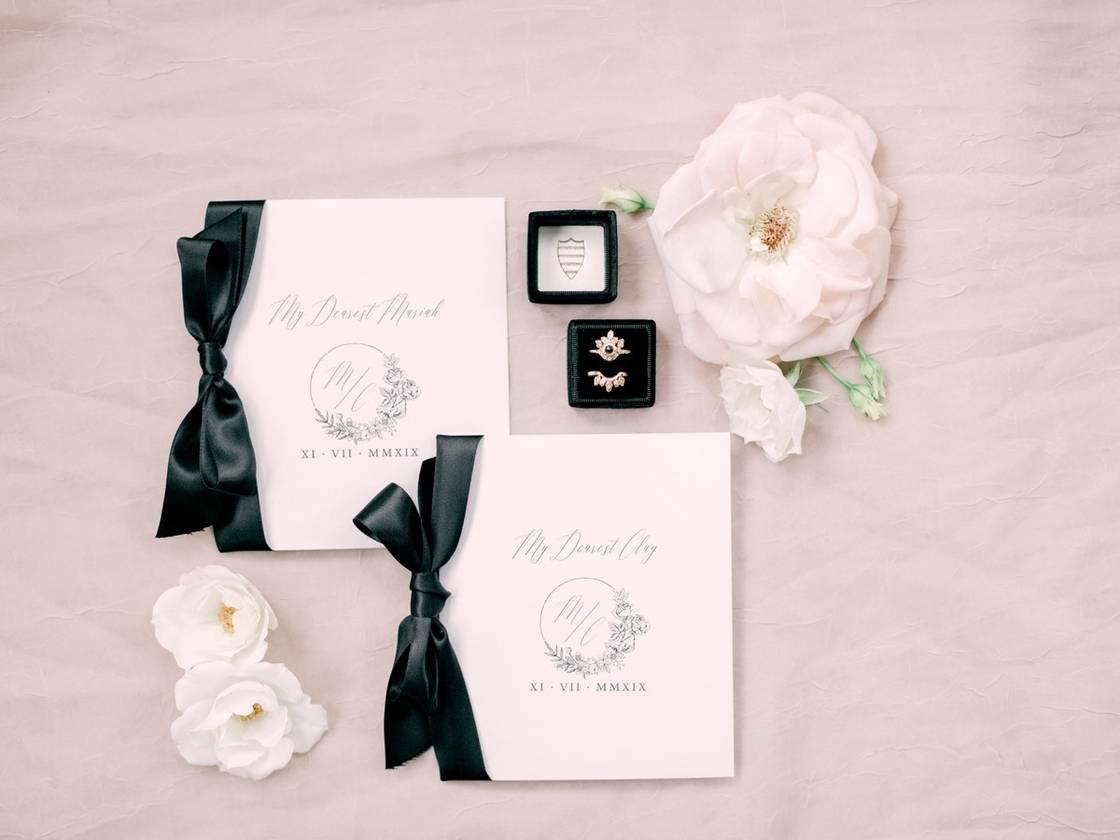 Classic elegant wedding
Classic weddings and elegant wedding themes go hand in hand. This wedding aesthetic prioritizes traditional decor and other details that will never go out of style, such as monograms, pastel wedding color palettes, formal and black-tie dress codes, and fine china. By sticking with understated basics, it's almost impossible not to achieve a wedding that's timeless and elegant.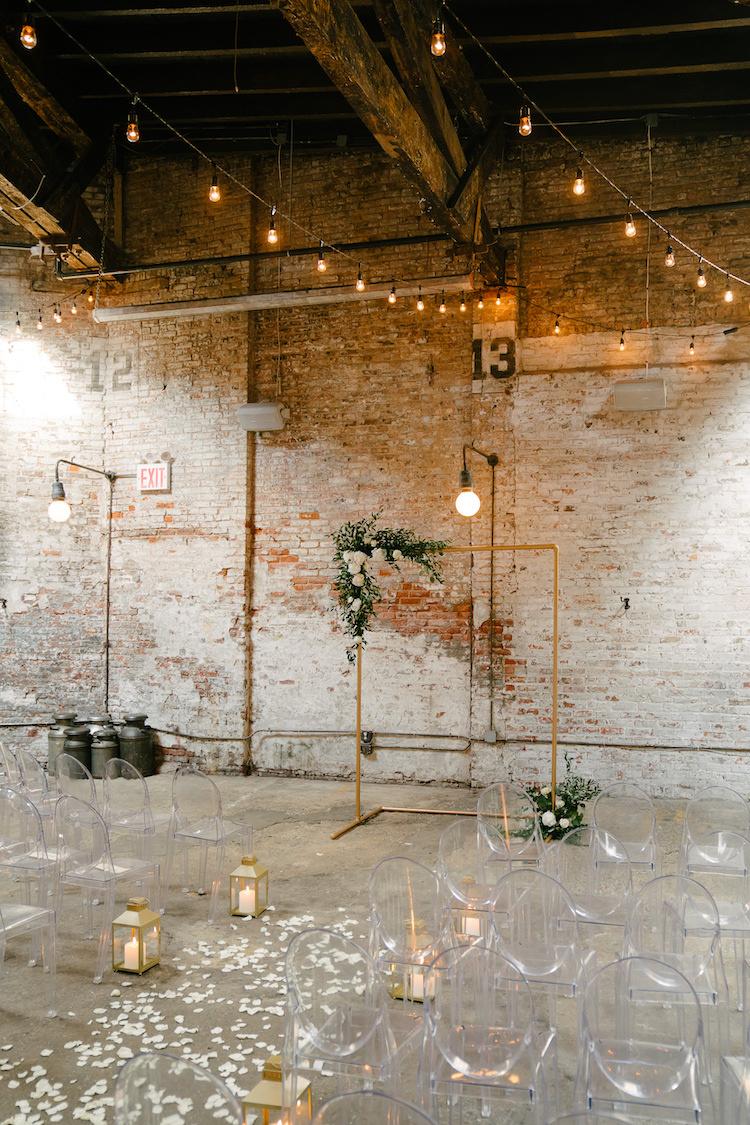 Modern elegant wedding
If you're getting married at an industrial venue, like a loft or warehouse, you might want to create a modern elegant vibe. This style is similar to a minimalist wedding theme with a few minor tweaks. Focus on enhancing your decor with some glamorous statement details, such as clear ghost chairs, metallic candle holders, greenery accents, and unique lighting features (like these Edison bulb string lights).