9 Timeless Wedding Color Palettes That Work for Every Season and Theme
There are certain color palettes that look beautiful at any wedding, no matter the time of year, theme, or decade—and these timeless wedding colors are a good place to start.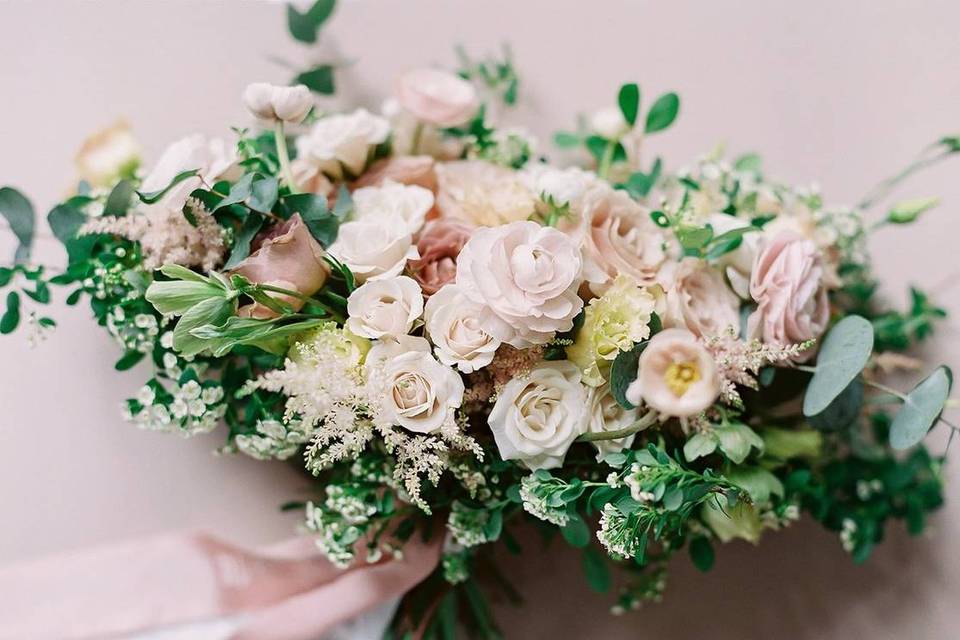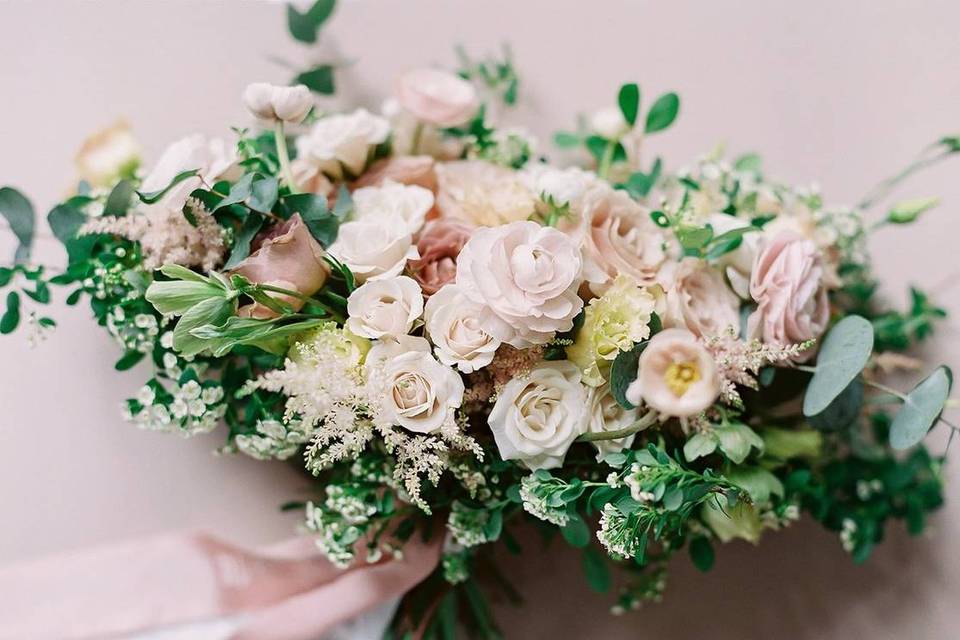 Choosing your wedding colors is a major step in the process of finalizing your wedding vision and decor, but we know it can feel overwhelming if you don't know where to start or if you're having trouble picking one final color combination. Just like other trends, some wedding colors come and go, while others stand the test of time and continue to look stylish no matter what. These timeless wedding colors are what we'd recommend if you're worried about choosing anything too trendy, or if you simply want ideas for base colors that you can customize with seasonal details to match your aesthetic.
Here are nine versatile and timeless wedding color palettes that will never go out of style.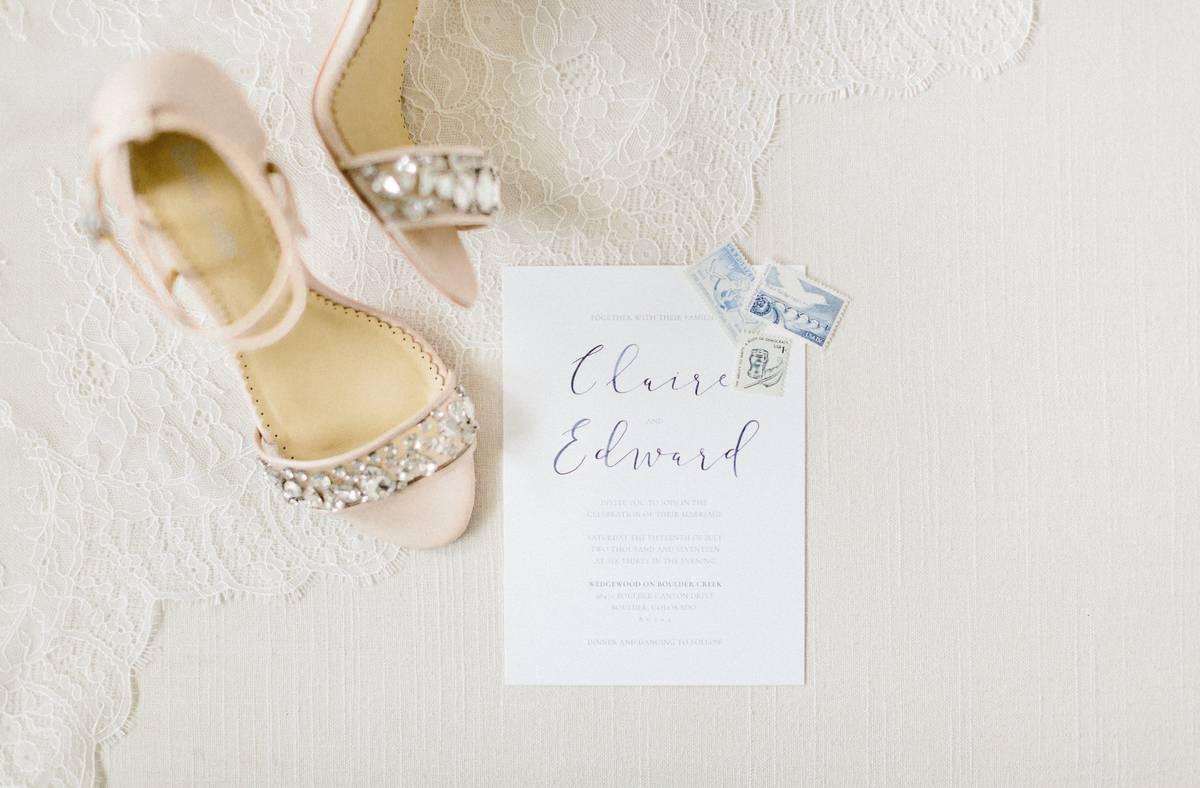 Blush and pale blue
No matter what time of the year you're getting married, this pastel color combination is romantic and chic. For winter and spring, all you need to do is add a hint of metallic detail. Gold and brass accents will give this color palette a 'warm' feel, while silver accents will add subtle shimmer. In the summer and fall, you can consider adding a more vibrant accent color, such as marigold yellow or fuchsia—or you can leave these timeless wedding colors as-is.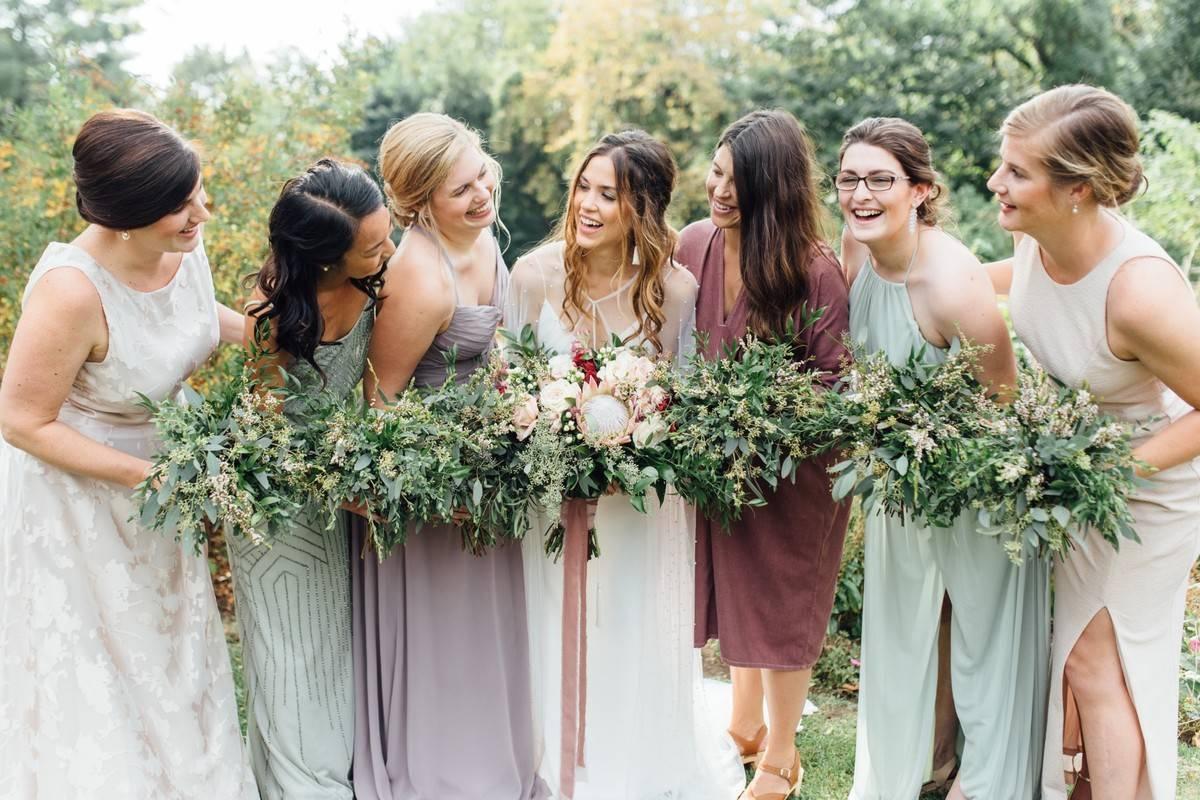 Muted jewel tones
Vibrant jewel tones, such as amethyst, emerald, and sapphire, are most often associated with fall and winter wedding colors, but their muted counterparts are much more versatile for any time of the year. A color palette of jade, mauve, and lavender creates a unique look that works for a range of themes, from vintage-inspired and bohemian to formal.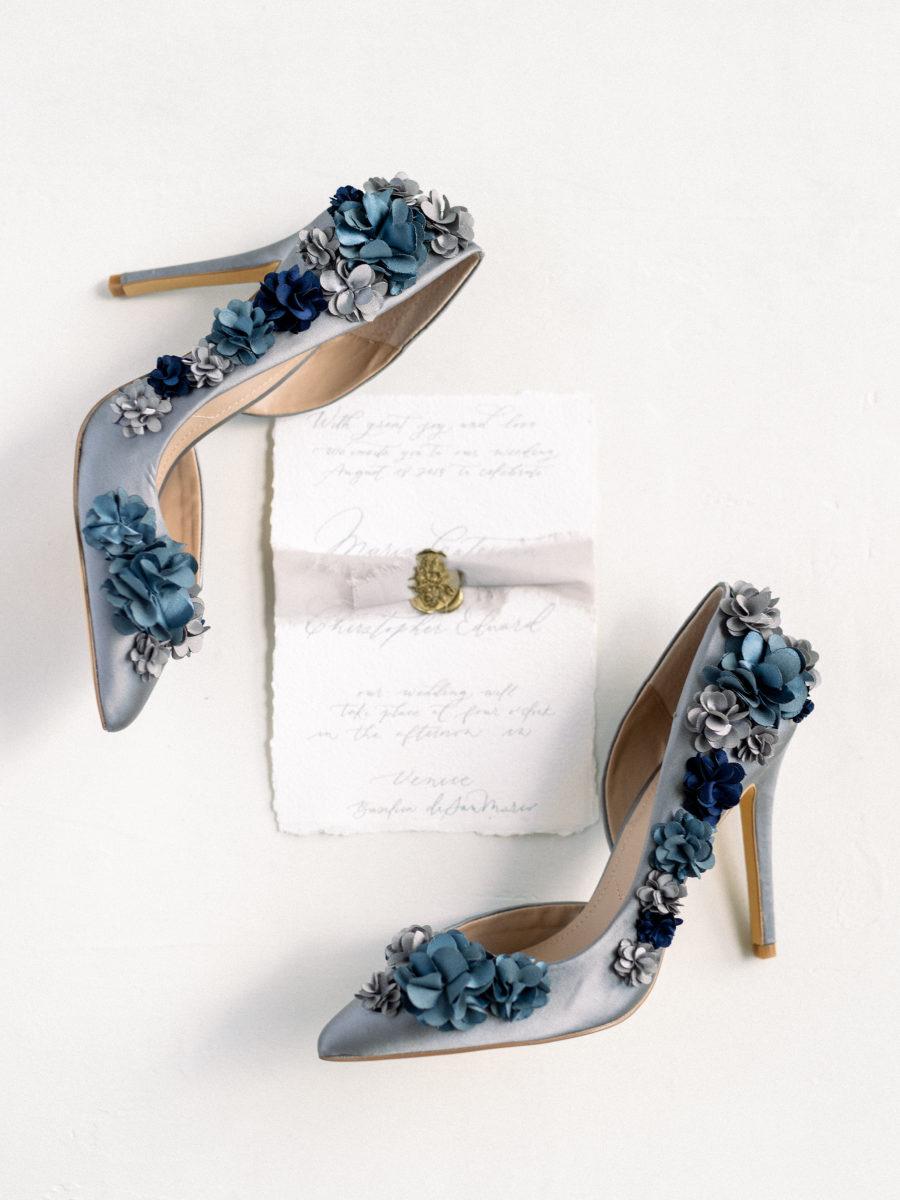 Navy blue and gold
Navy and gold are some of the most timeless wedding colors, and they look gorgeous in any season. They can pull their own weight, but you can also add dimension to this palette by incorporating accent colors, such as dusty blue, gray, or even burgundy. The dark blue tone (which is currently Pantone's Color of the Year) instantly gives your wedding a regal, dramatic look.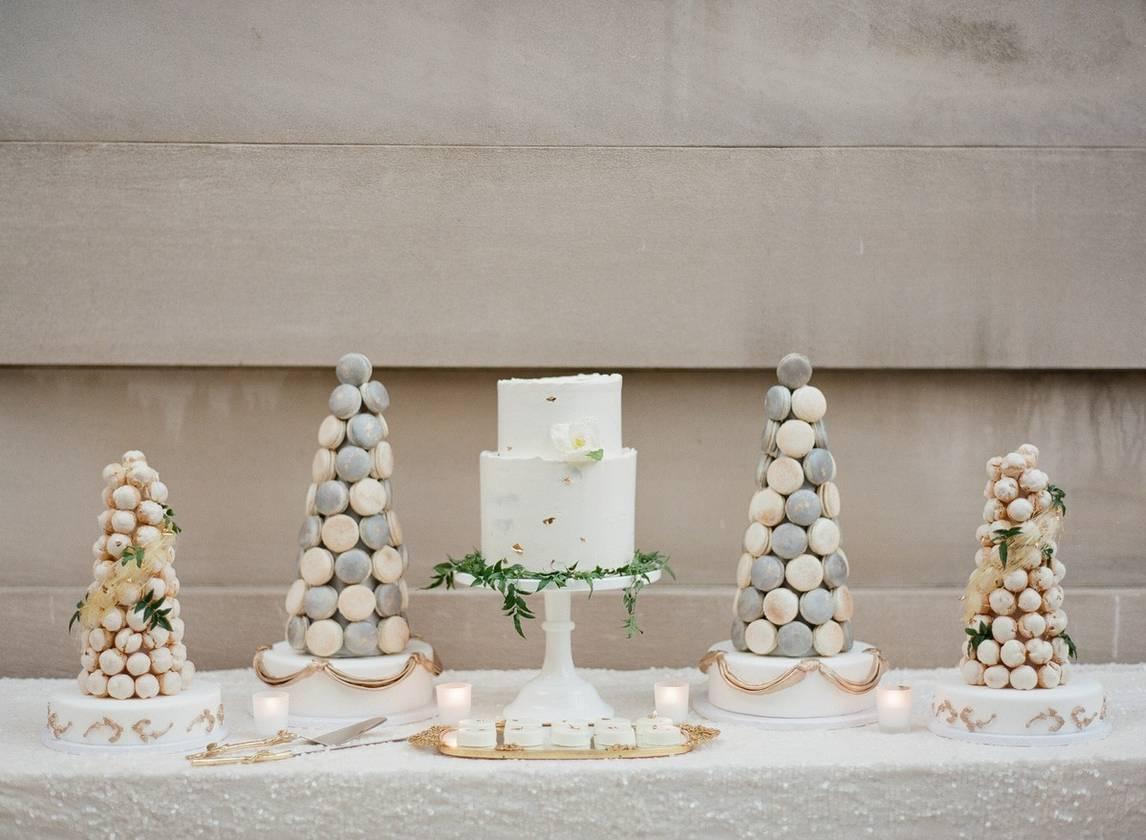 Gray, green, and cream
If neutrals are more your style, gray, green and cream are a super-sophisticated trio for your timeless wedding color palette. These colors are so adaptable for any time of the year, whether you're planning a black tie wedding, a laid-back celebration in the countryside, or a winter wonderland theme. Use metallic gold accents to give the gray and cream tones a tasteful sparkle.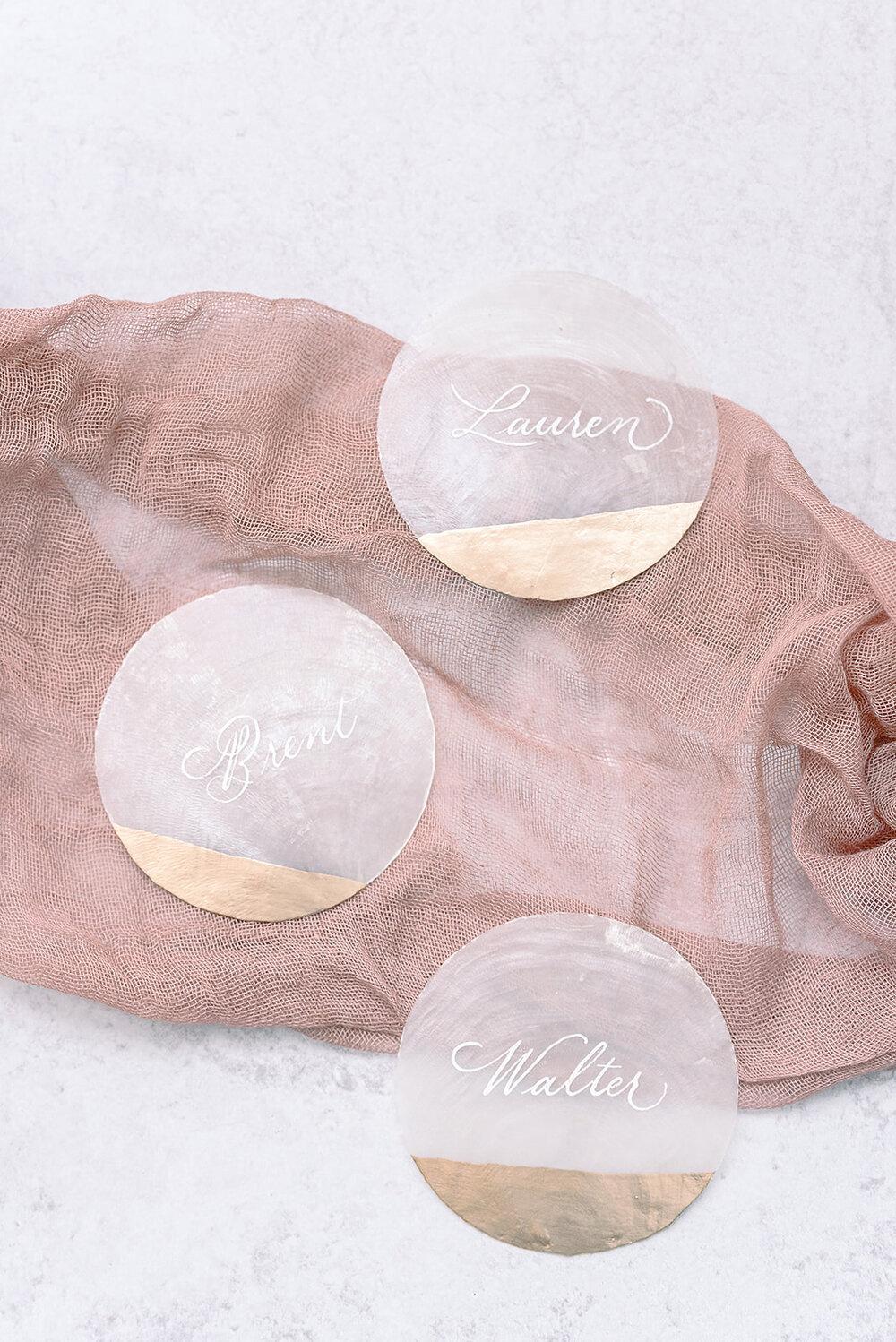 Mauve and gold
This popular color palette is another option if you're envisioning an ultra-romantic wedding theme. Mauve (a muted, purple-pink hue) and gold are perfect for creating an Old World wedding vibe—think swooping calligraphy invitations, velvet furniture, antique flatware, and tapers in brass candlesticks. These colors also work for a rustic wedding theme, a glam wedding theme, or even a modern take on classic style.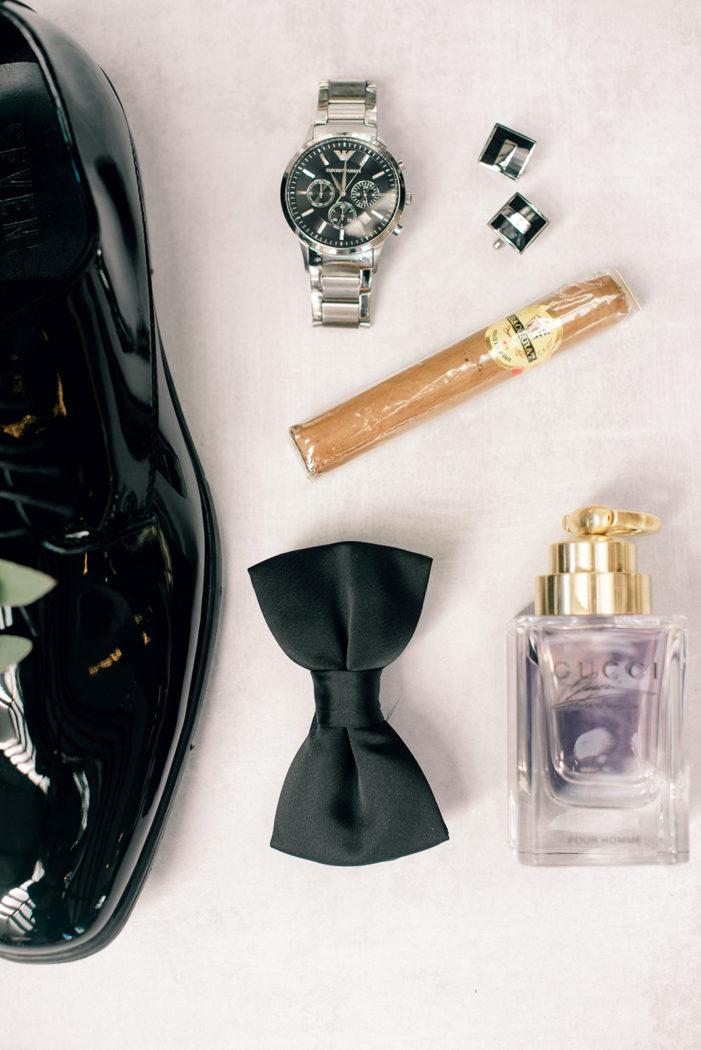 Black and white
You can never go wrong with this tried-and-true color combination. Black and white are an iconic duo for many reasons: they work across all themes, wedding seasons, and budgets—and no matter how many years have passed, they never go out of style. Depending on the type of attire and decor you choose for your wedding, black and white can instantly adapt from a formal affair to an ultra-modern, minimalist wedding theme. They serve as the perfect base palette to play around with different types of greenery, flowers, and accent colors to complement your specific wedding vision.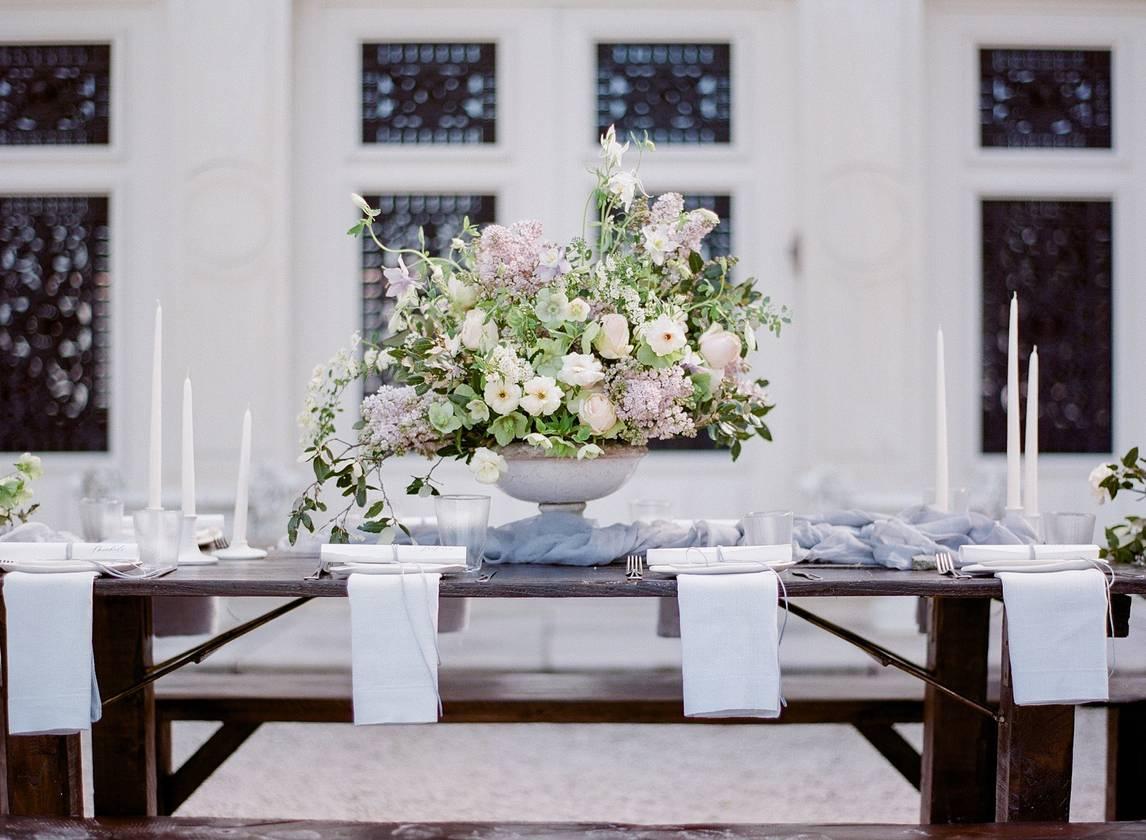 Lilac and white
This pale purple hue is typically classified as a spring wedding color, but with the right accents and styling, it's actually a lovely option year-round. Purple has recently made a strong comeback as one of the most popular wedding colors—in part because of how versatile it is for a range of wedding aesthetics and seasons. Even during the fall and winter months, which are usually associated with darker color palettes, lilac still feels appropriate for the season, especially when you pair it with timeless accent colors like white, black, or navy blue.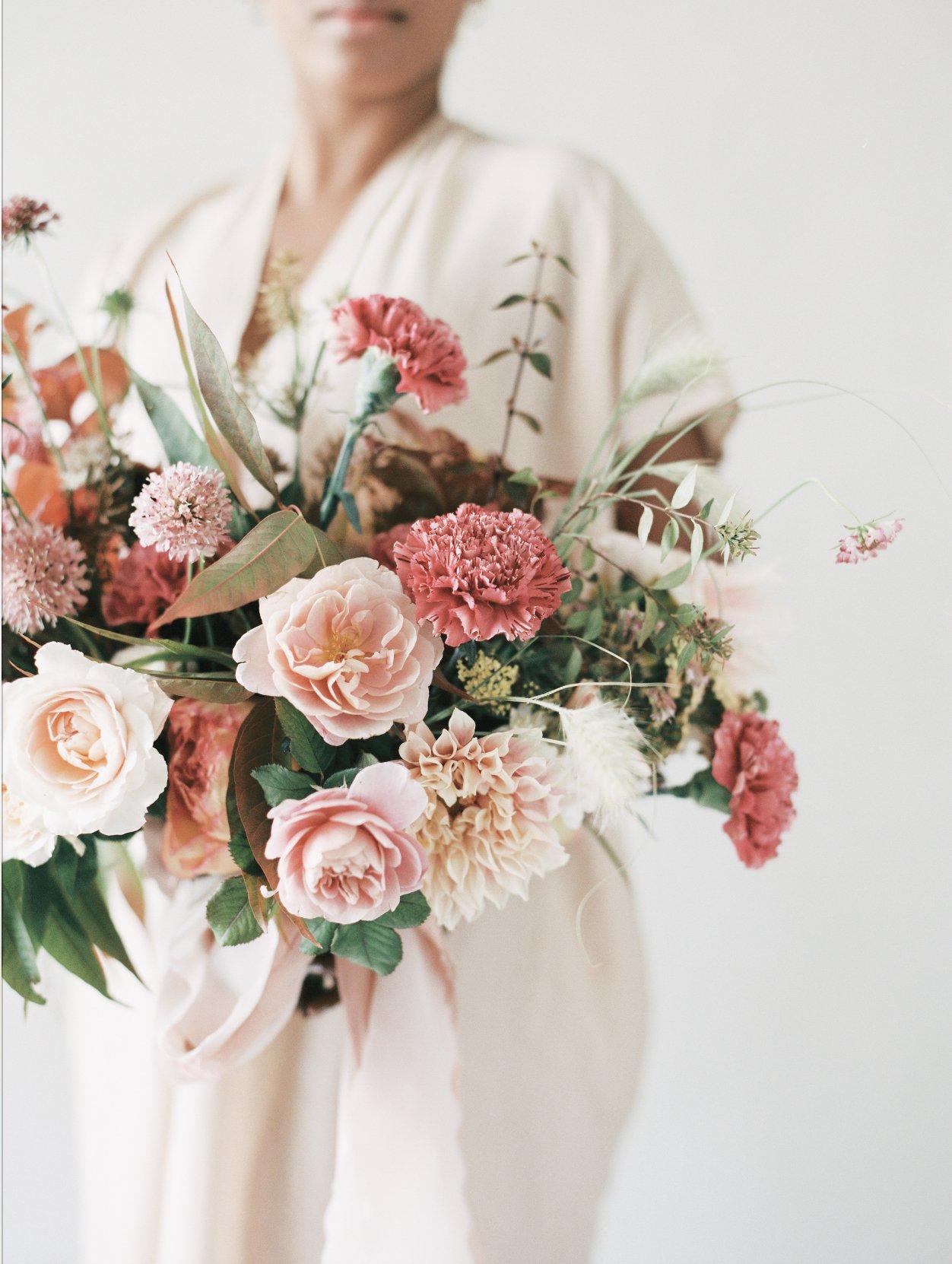 Assorted pinks
Sometimes, all you need is a variety of one color to create your dream wedding palette. Pink is a timeless wedding color that looks amazing in all shades and hues, whether it's dark rose pink or a barely-there blush. Combine different shades of pink for a feminine, ombré-inspired effect throughout your decor and wedding flower arrangements, no matter the time of year.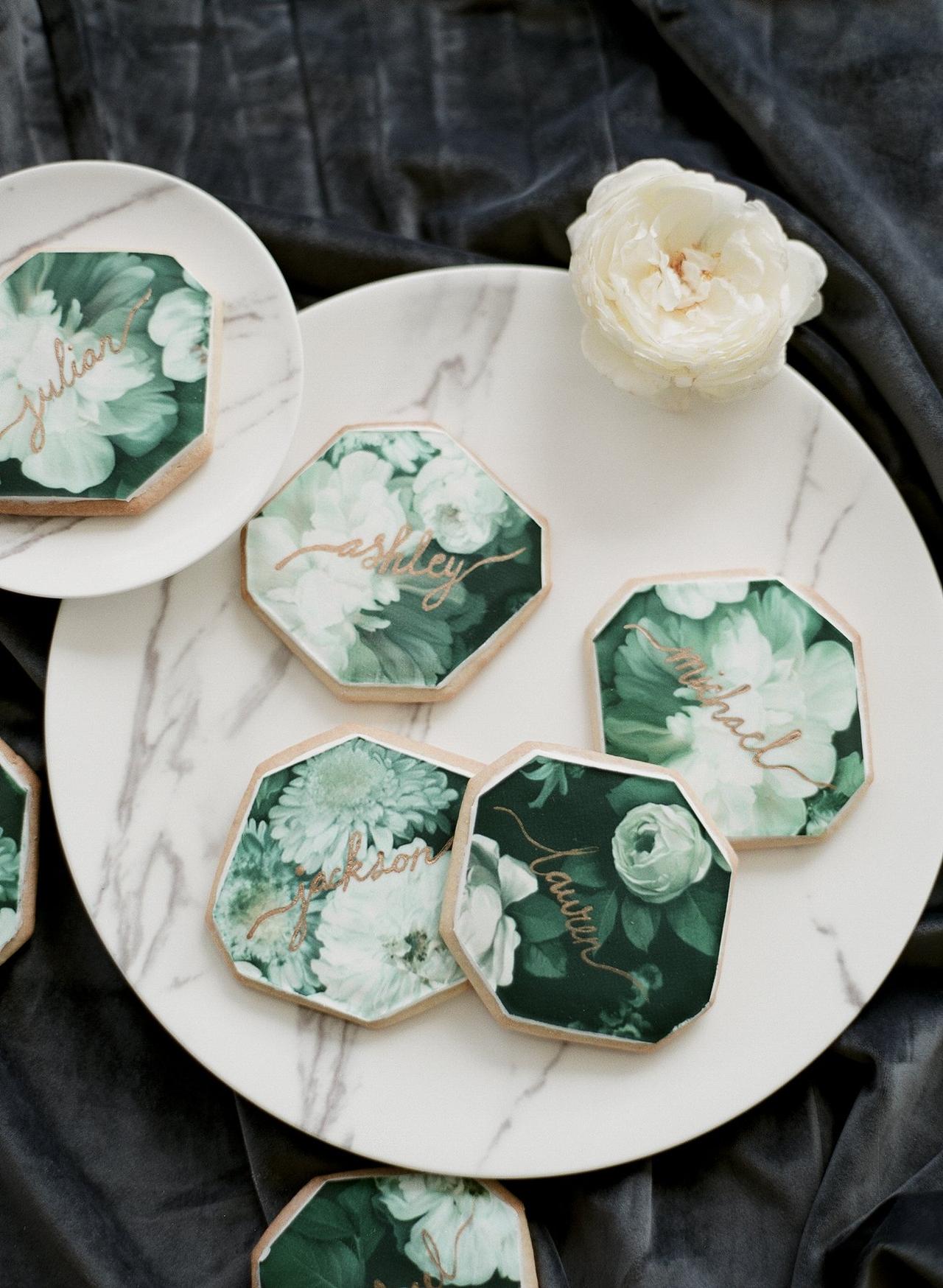 Green and white
Green is considered to be one of the most soothing and peaceful colors, and it's a truly elegant choice for your wedding aesthetic. From pastel mint to rich emerald green, this color gives you plenty of options to work with. Pair shades of green with white or cream accent colors to create a clean, cohesive wedding color palette. If you're choosing bridesmaid dresses, consider olive green or dark teal, which are both flattering on a range of skin tones.