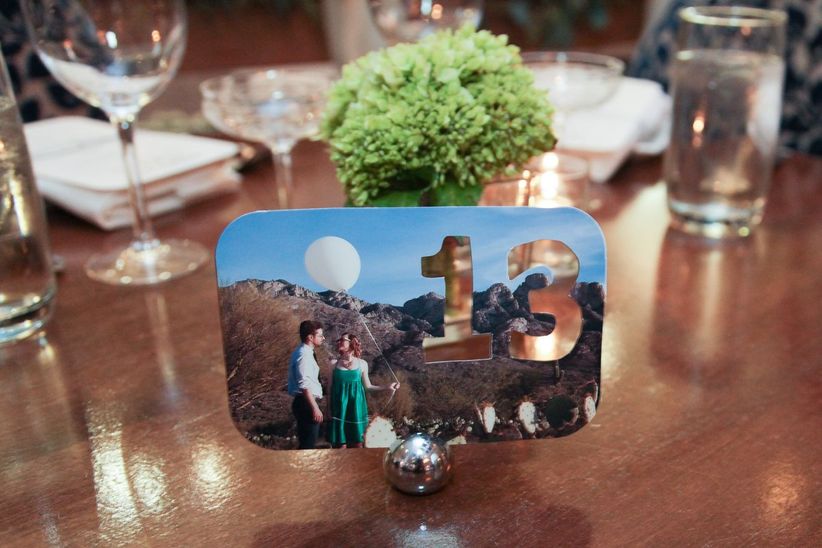 Photo: Ann Bradford Photodesign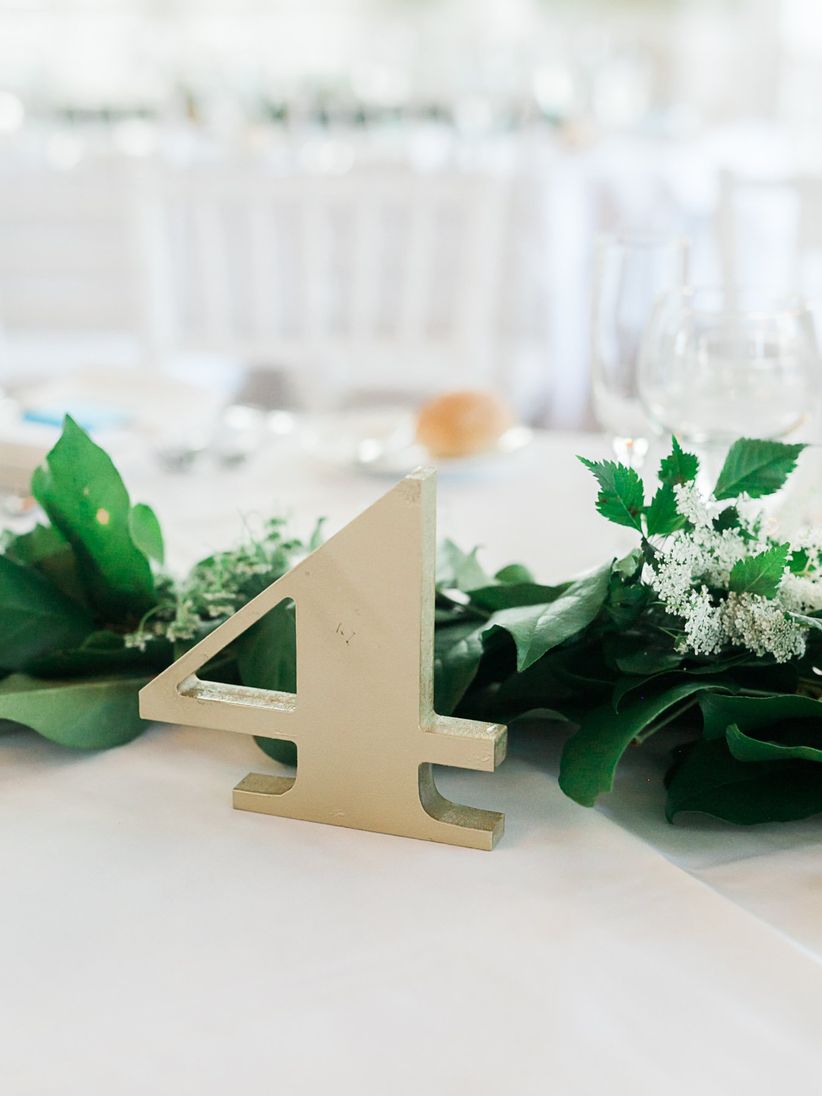 Photo: Monica Mendoza Photography
Address Numbers

Prop them against centerpieces or hang the on the backs of head chairs.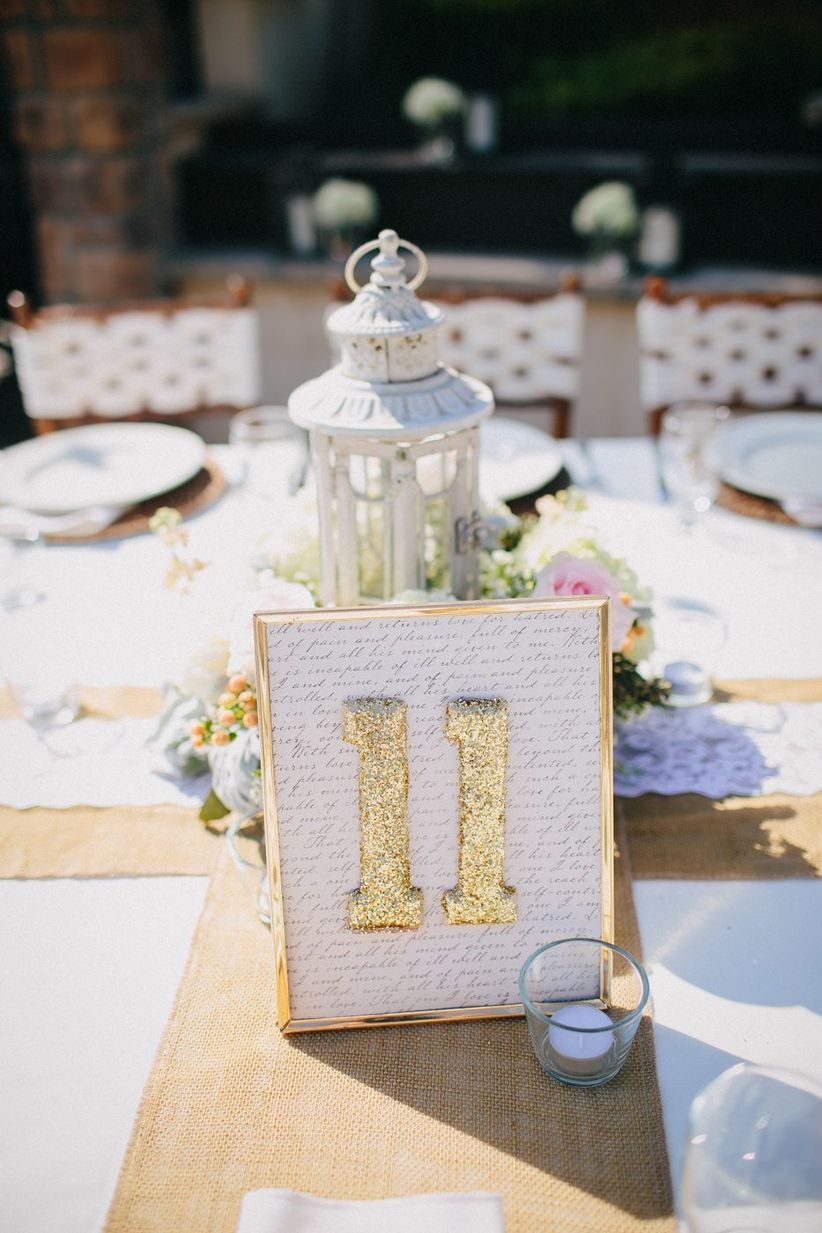 Photo: Matthew Nigel Photography
Glitter

Bring a little bling to the table with glitzy gold numbers.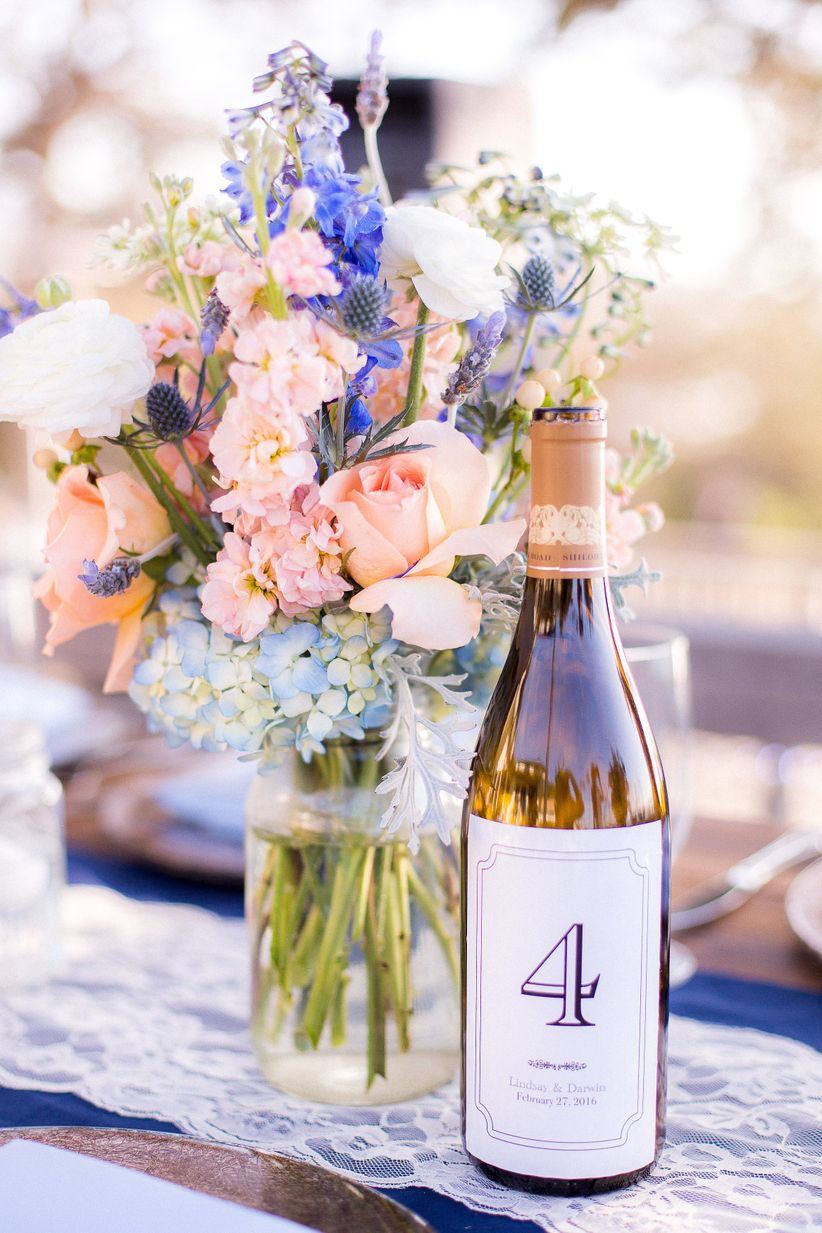 Photo: Honey Photographs by Alyss
Bottles

Transform recycled glass bottles with a little paint and some custom labels.
Photo: Ashley Paige Photography
Wine Corks

Another wine-inspired twist: table numbers made of corks!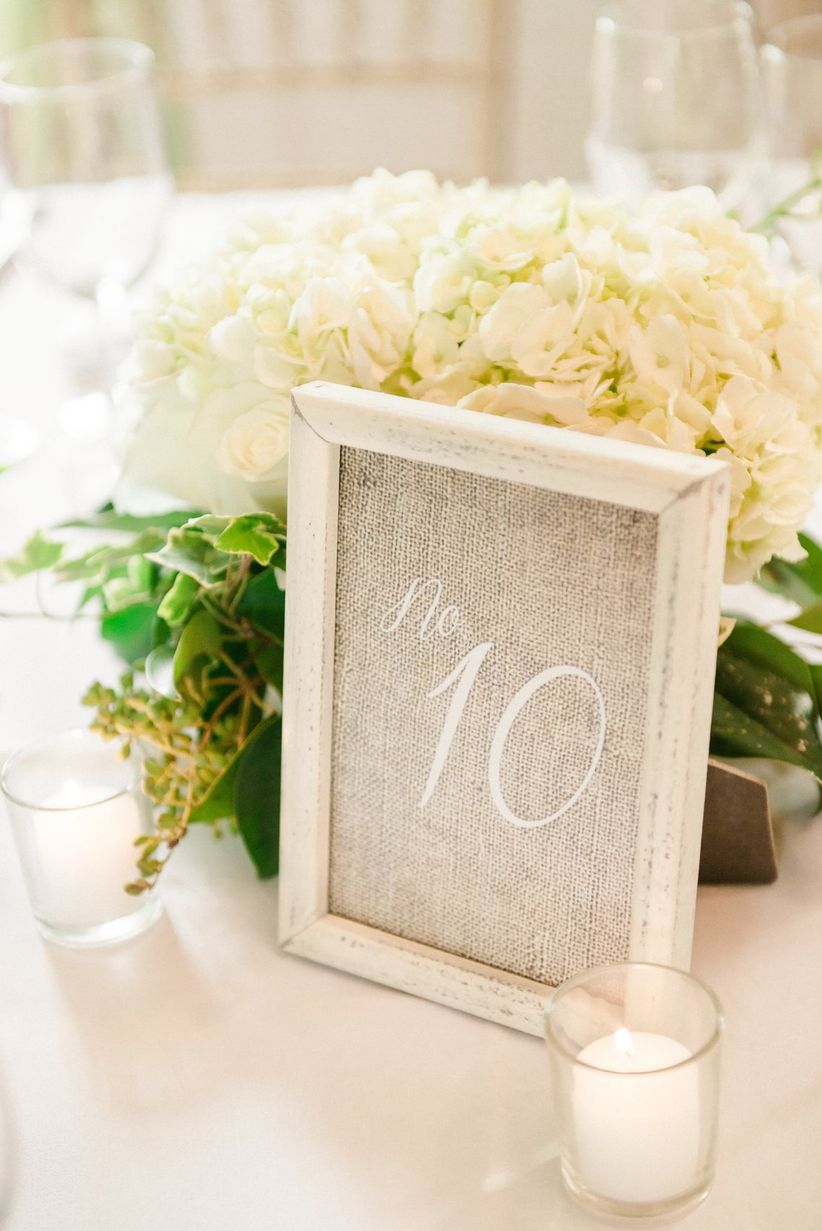 Photo: Priscilla Thomas Photography
Burlap

This rustic fabric goes upscale with a frame and gorgeous calligraphy.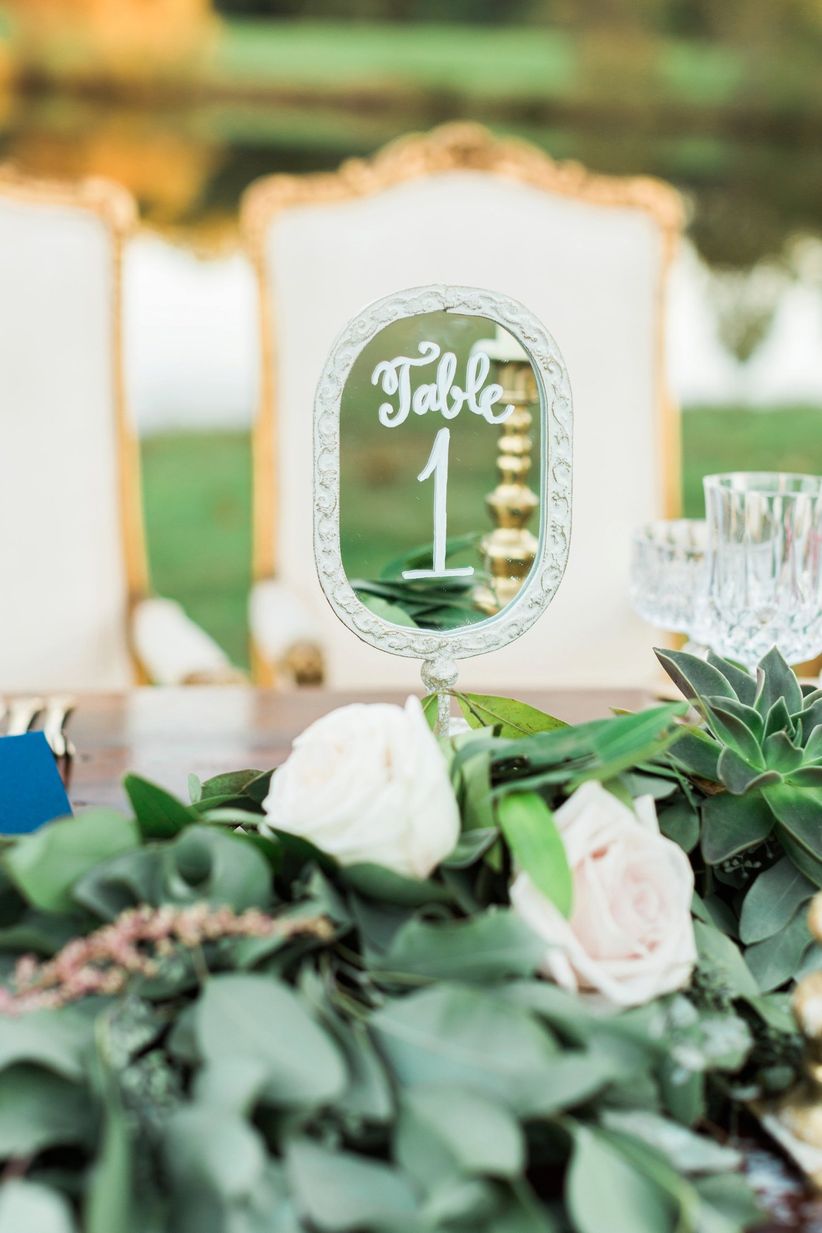 Photo: Alicia Wiley Photography
Mirrors

Give your tables a vintage-glam vibe with numbers written atop framed mirrors.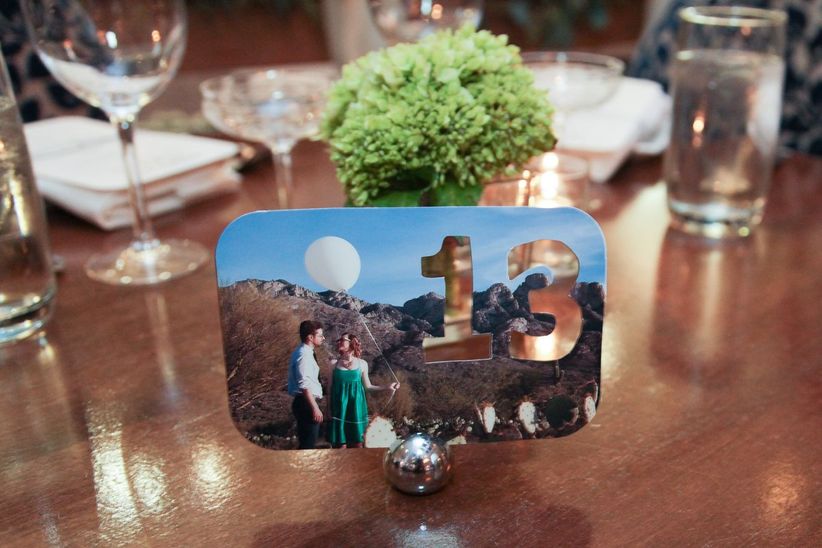 Photo: Ann Bradford Photodesign
Engagement Photos

A unique twist on the standard engagement photo table number—the numbers here are cut into the photos.
Photo: Andrejka Photography
Chicken Wire

A unique and rustic idea—table numbers hung from chicken wire (it's far prettier than it sounds!).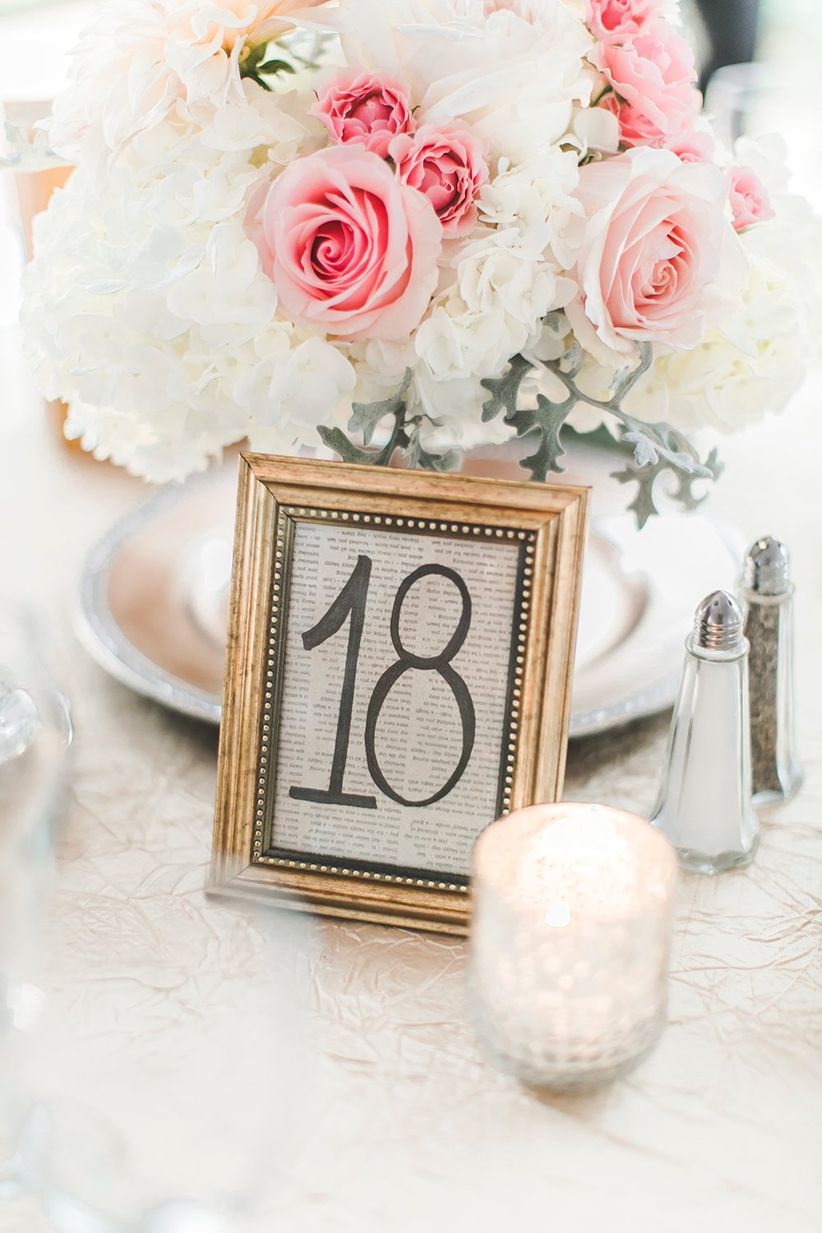 Photo: Julie Bulanov Photography
Book Pages

For a literary-themed event, table numbers are written atop pages from favorite books.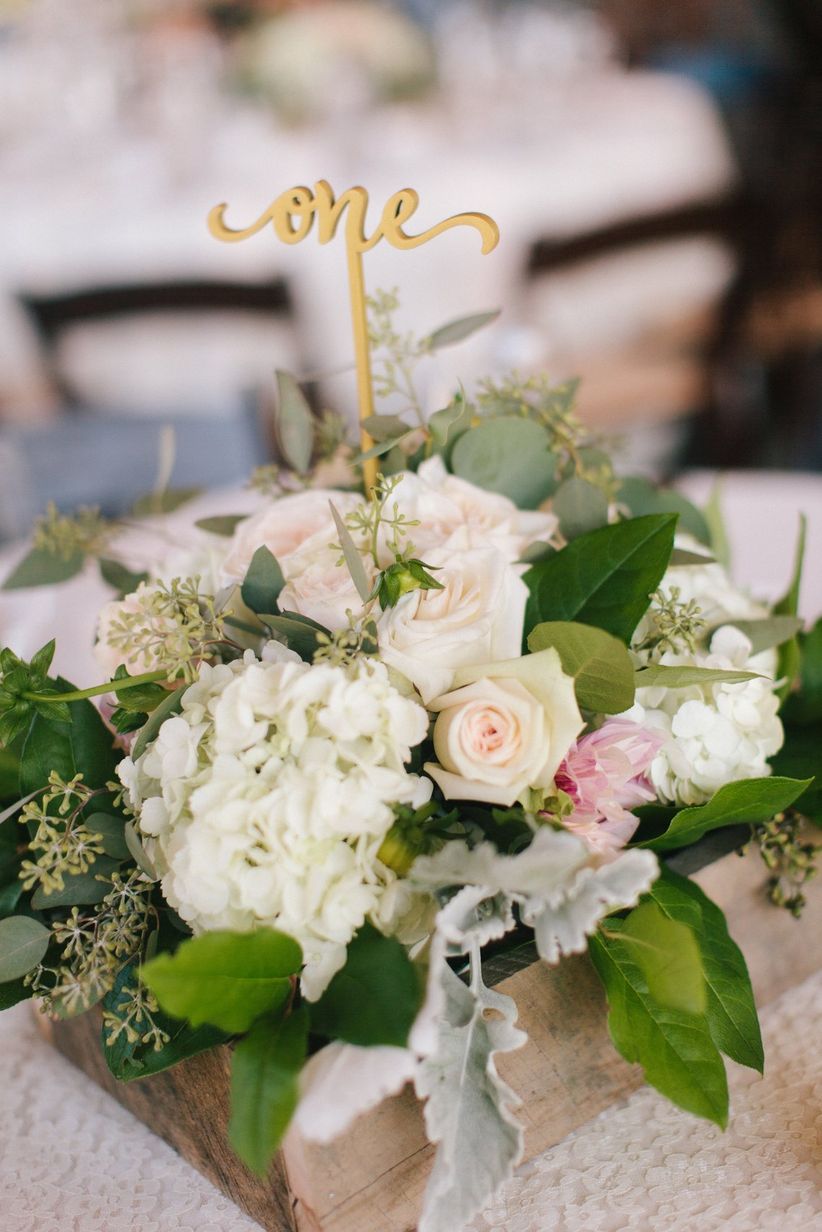 Photo: Engages by Emily
Laser Cut

Laser-cut calligraphy feels classic, whimsical, and contemporary all at once.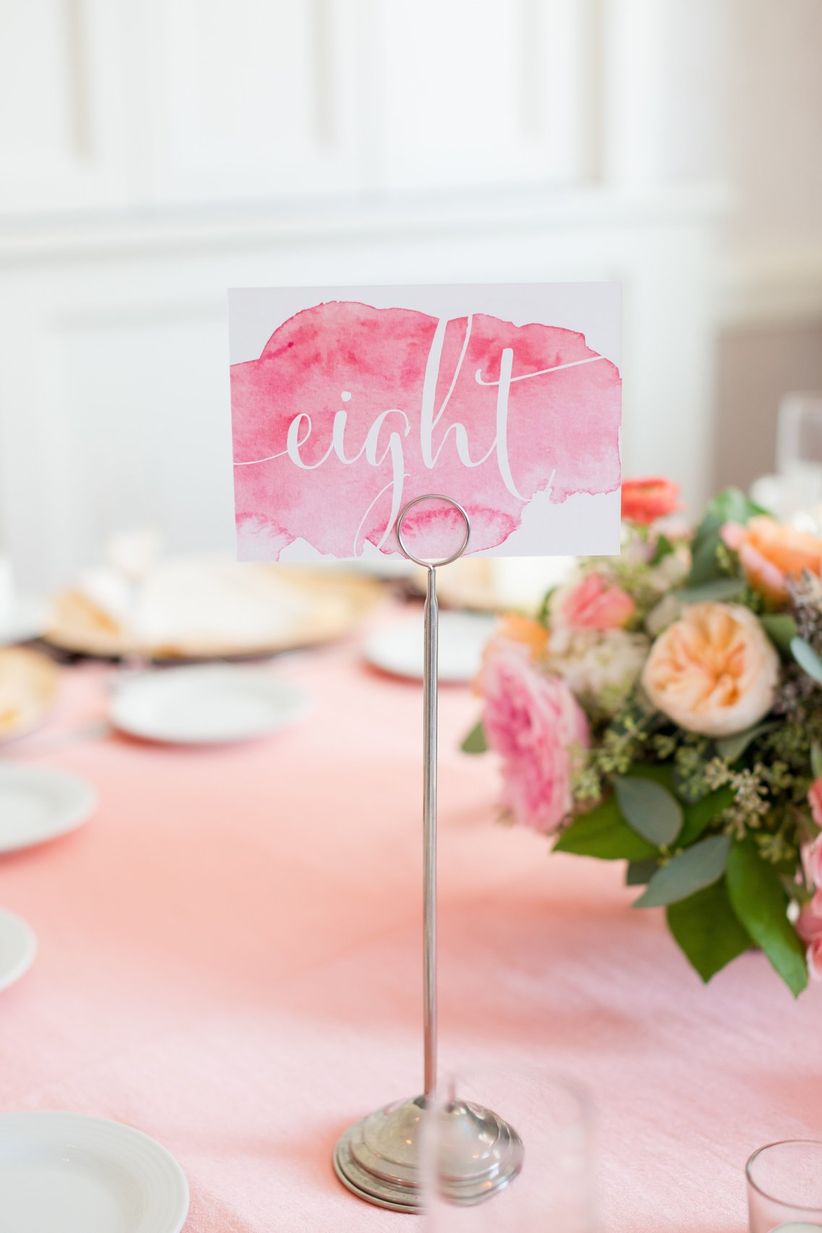 Photo: Maison Meredith Photography
Watercolor

Watercolor table numbers are so lovely and on-trend.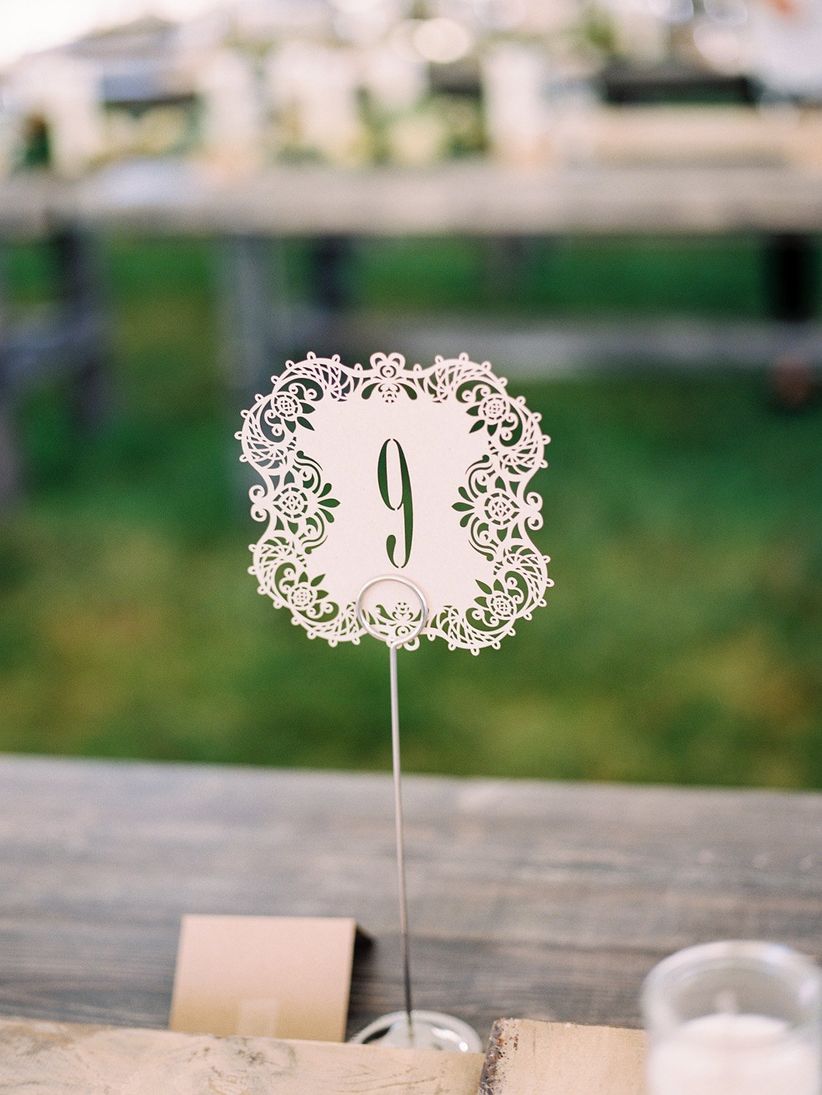 Photo: Pam Cooley Photography
Lace

Lace is popular at weddings for good reason—its both feminine and sweet at once!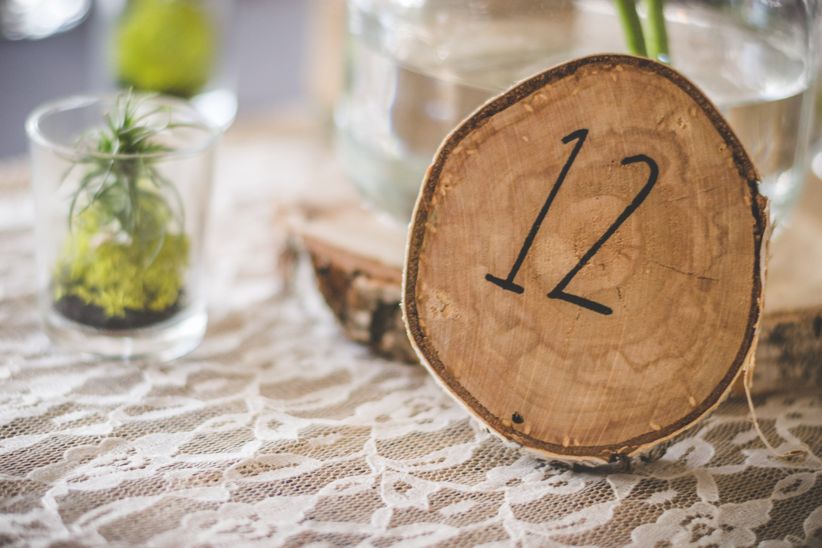 Photo: Brit Jaye Photography
Wood Slices

For a rustic, barn-chic vibes, table numbers can be written on wood slices.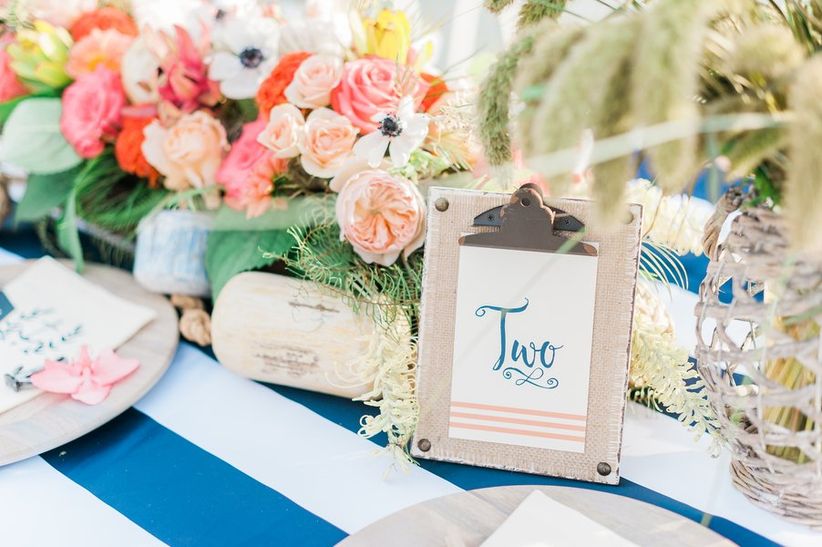 Photo: Stephanie Barnes Photography
Nautical Clipboards

Clipboards aren't just office supplies—they also make cute vessels for table numbers!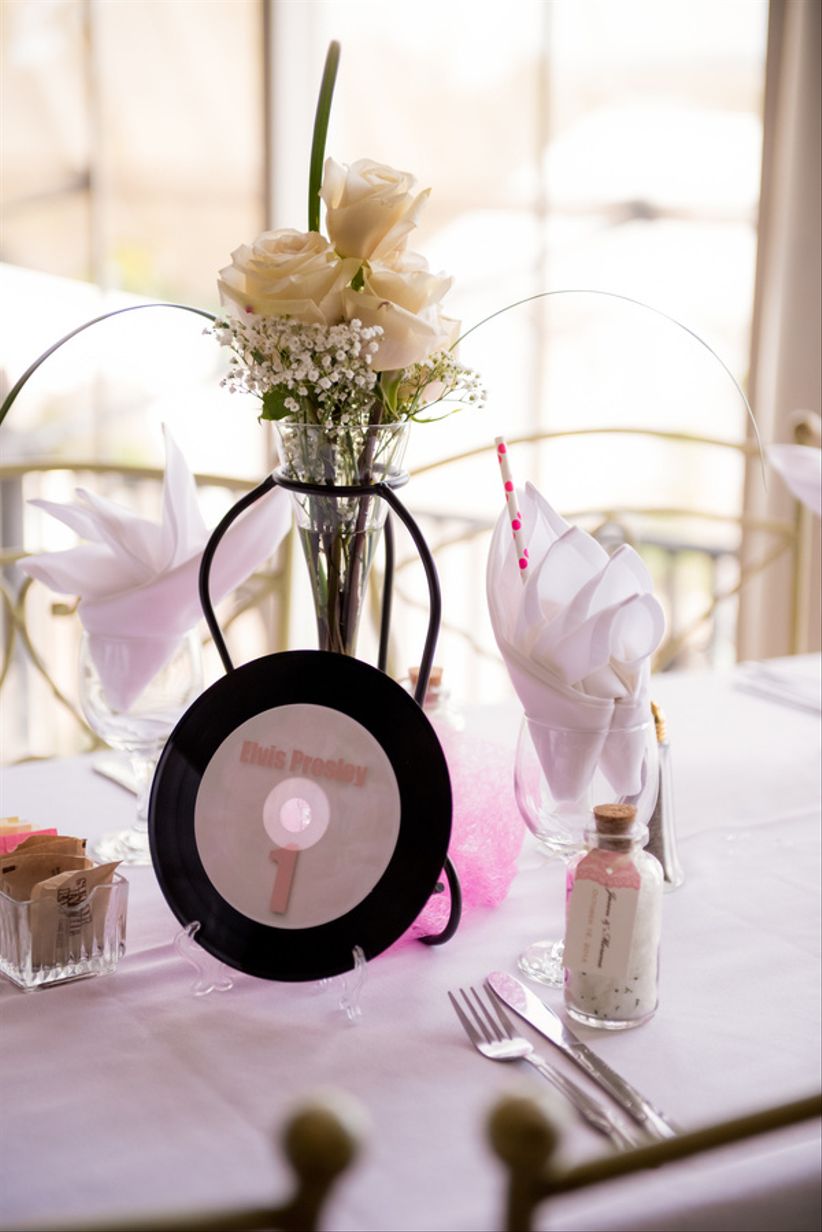 Photo: SumoArts Studios
Records

Music lovers will totally adore these retro record table numbers.
Photo: Oldani Photography
Yarn and Nail Numbers

Yarn wrapped around nails creates a contemporary, industrial look.