Wording Hotel Room Block Information on Wedding Invitations
Hotel room blocks are a critical component of the wedding guest experience. Equally as important is communicating that information clearly, so your guests know exactly how to book.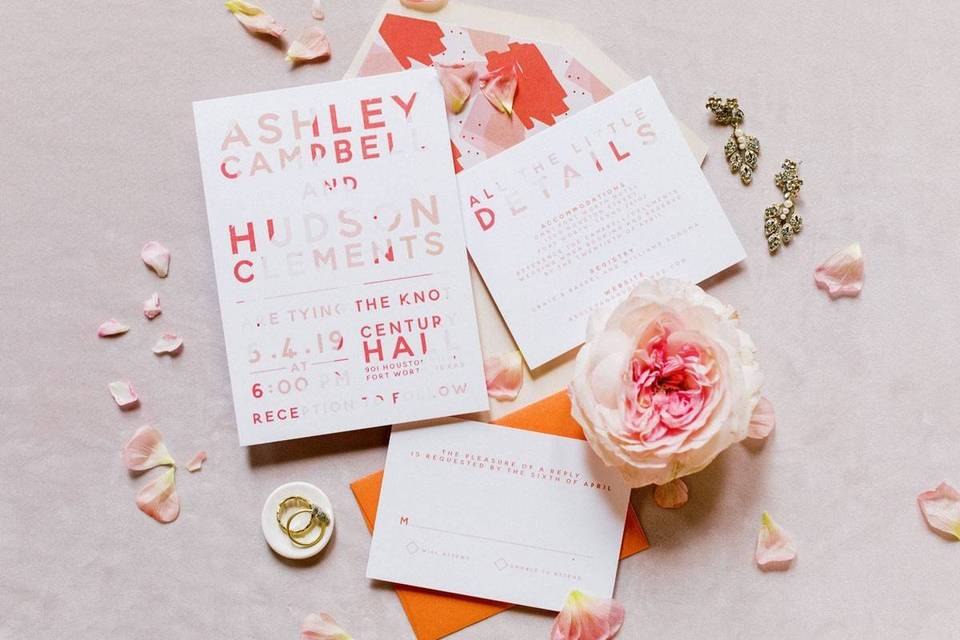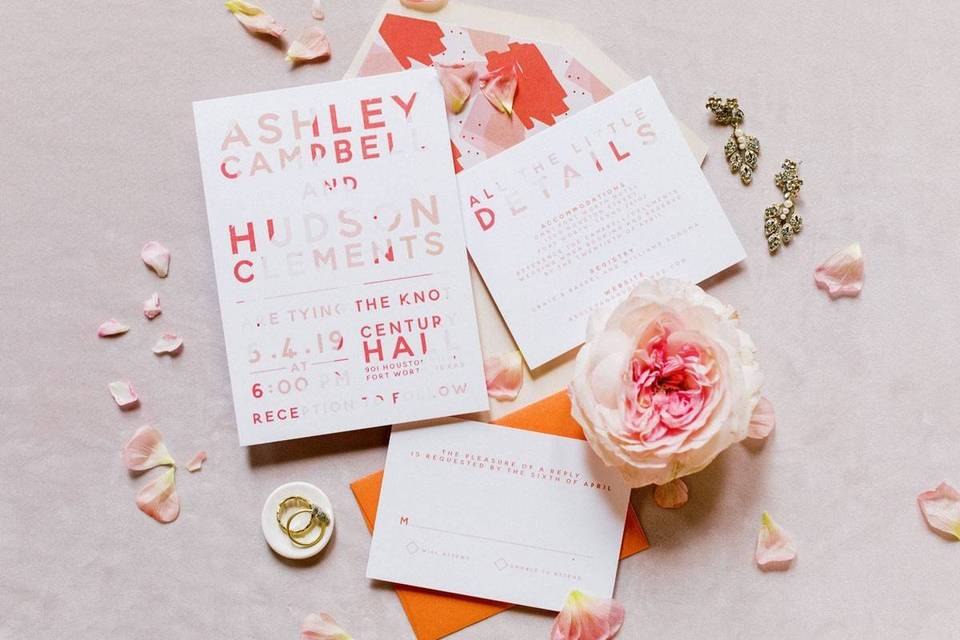 Reserving a hotel room block is a thoughtful and important gesture for your out-of-town wedding guests. If you're unsure of how to get started booking those, we've got you covered! Our free-to-use Wedding Hotel Blocks service will help you find the best rooms for your wedding guests, and at the best prices. Then once you have those details nailed down, it's all about communicating it properly with your guests.
Here's how to handle wedding hotel block wording on your invitations or wedding accommodations card.
Include it on the save-the-dates if possible
If you're hosting a destination wedding or a wedding where most of your guests are traveling, it's a good idea to book your hotel room blocks as soon as possible, meaning shortly after you book your wedding venue. If you have this information before sending out your save-the-dates, definitely include it. The sooner your guests book their hotel rooms, the better (especially if there are other big events in your wedding city that weekend!).
Provide a separate wedding accommodation card
Whether you include your hotel room block information on your save-the-dates or your actual wedding invitations, we recommend including these details on a separate insert to give it the attention it deserves. The wedding accommodation card should match the motif of your invitations as much as possible. Ideally, this insert would be separate from reply, directions, or reception cards, and include the header: "Accommodations."
Keep it simple
The wording should be kept relatively short and sweet, providing the necessary information without too many added details. Here's an example:
For your convenience, a block of rooms has been reserved at [name of hotel] in [city]. When calling to make your reservation, please mention the [your last names] wedding in order to receive a discounted rate. Please call [hotel's phone number] to make your reservation.
Also, be sure to clearly note any important dates or deadlines. For example:
Be sure to book your hotel room by [date] in order to receive the discount.
Refer to your wedding website
We definitely recommend including hotel room block information on your wedding website (ICYMI: here's our guide on how to create a wedding website), and then including your wedding website link on either an "Accommodations" card or a separate insert card along with your wedding invitation. The note about your wedding website should read:
For more information about travel and accommodations, please visit our wedding website: [website address]
Keep your website updated
It's one thing to refer your guests to your wedding website, but it's entirely another to keep your wedding website updated and personalized throughout the planning process. If there are any updates or changes to your hotel room block information (including upcoming deadlines!), be sure to note them on the website. This will help your guests access all of the important details at any time, and also prevent them from calling you with questions!
Disclosure: This post contains affiliate links, some of which may be sponsored by paying vendors.