10 Ways Millennials Have Completely Changed Weddings
Here's how today's millennial couples are updating and personalizing wedding planning and traditions for their big day.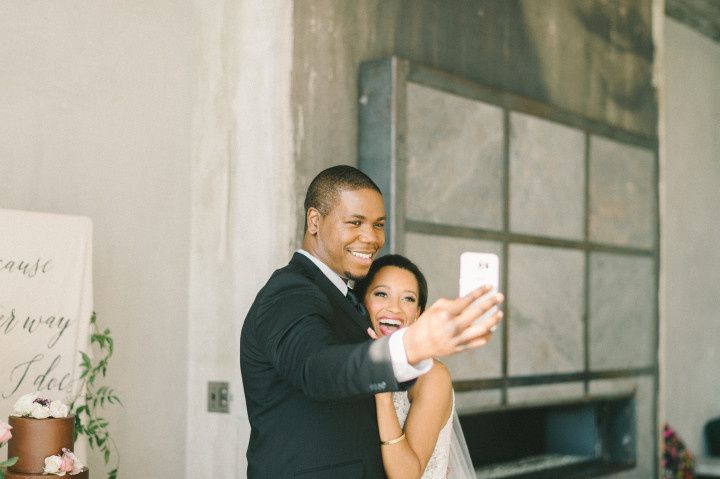 Millennials, or people who were born in 1981 or later, are changing many aspects of society—from the workplace to politics to, yes, weddings. Millennials make up 80 percent of today's marrying couples and revolutionizing wedding traditions and how these events are planned. According to WeddingWire's 2019 Newlywed Report, today's engaged couples are increasingly utilizing technology, giving their wedding party members more flexibility in their attire, and personalizing their weddings like never before.
Here are 10 ways that millennial couples are putting their own spin on wedding planning and traditions.
Wedding planning starts (really) early.
Millennial couples don't want to wait to start planning their big day, In fact, two out of three millennials take at least one wedding-planning action before getting engaged and they are 15 percent more likely than Gen X couples start the process early. Millennials are taking such actions as looking at wedding dresses or attire, creating a Pinterest board for inspiration, and research venues well before the question has been popped. And, perhaps not surprisingly, they're Googling such questions as "how to start planning a wedding" to ensure they're ready to go when the time is right.
Wedding planning happens online—and via mobile device.
We all know that today's couples are using online tools to plan their wedding—80 percent of a couple's wedding-planning time is spent online. But you may be surprised to know how big of a role mobile devices play in wedding planning. According to the WeddingWire survey, nearly 40 percent of couples mainly use their mobile devices and 66 percent use a wedding-planning app to plan their big day. And sharing information with guests is still an important part of the process, with nearly three-quarters of couples creating a wedding website (up 15 percent in the last three years), and more than half setting up a wedding hashtag (up nearly 10 percent since 2015).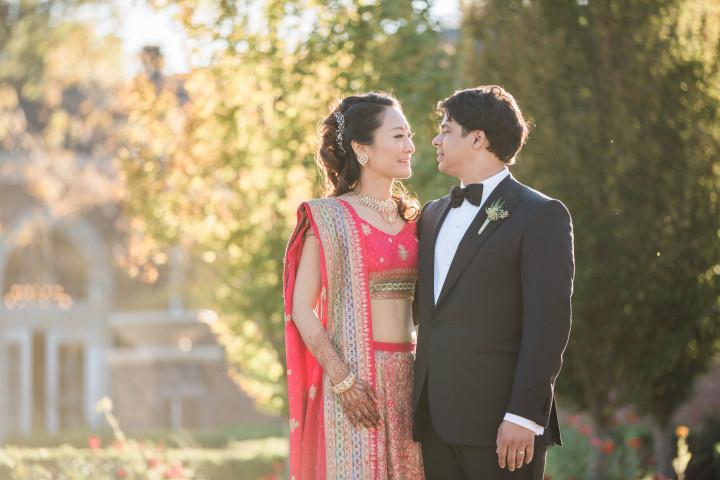 A majority of weddings are multicultural.
Millennials are getting married later in life (the average age is now 33), as they are prioritizing education, career, and even travel. With this broadening of horizons means that people are moving move and meeting new people, so it should come as no surprise that 58 percent of couples marry outside of their race, religion, ethnic, or regional background.
Couples are underestimating the cost of a wedding.
Many couples are getting major sticker shock when it comes to the cost of a wedding. On average, couples expect to spend $16,000, but end up paying around $29,000 on their wedding! If couples are doing so much preliminary research, why is there such a discrepancy? Well, it turns out that nearly 80 percent of couples make a rough budget for their wedding before doing any research on vendor pricing, so they're underestimating the cost of their wedding. Couples are also overspending because they're falling in love with products or services they "needed to have" during wedding planning, changing their guest count, or adding custom elements to their big day.
Weddings are now full-day events.
You've probably heard newlyweds say that their wedding day flew by in the blink of an eye. That may be why today's couples are extending their wedding day to include festivities both before and after the main event, particularly for their wedding party members. Nearly two-thirds of couples get ready with their wedding party, and nearly 30 percent organize a pre-wedding activity with their wedding party members, like a golf outing, spa day, or yoga class. And couples are also opting to extend the party, with 24 percent serving late-night snacks to their guests and 25 percent hosting an after-party. The events even continue into the next day, as 28 percent of millennials host a morning-after brunch.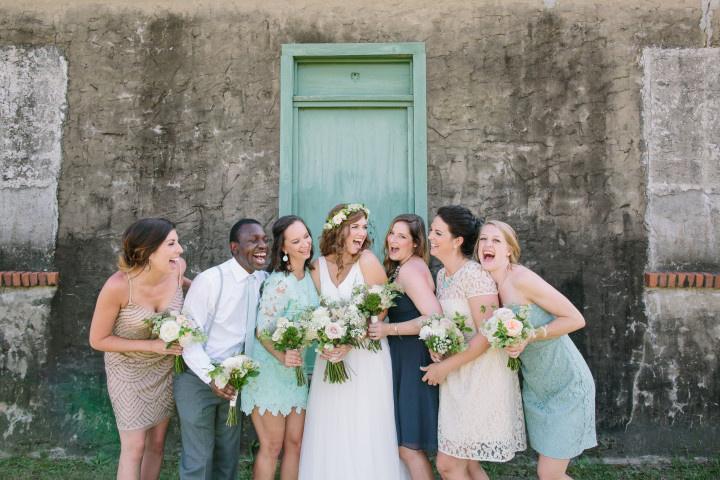 Wedding parties are created based on relationships, not gender.
Sometimes a bride's best friend is a guy, and maybe the groom wants his sister as the best woman. Millennial couples are aware that gender-specific wedding party roles don't always fit with the reality of their relationships, so they're mixing things up. Over one-third of couples are having more gender-fluid wedding parties, where the couple will choose the bridesmaids/bridesmen, groomsmen/groomswomen, maid or man of honor and best man or woman based on which relationships they want to honor.
Ceremonies are less formal.
While it could be argued that the ceremony is the most important part of a wedding day, today's ceremonies are more laid-back that ones in the past. In fact, 70 percent of ceremonies last 30 minutes or less and nearly half of couples are eschewing traditional vows in favor of writing their own. Nearly two-thirds of couples are including special readings in their ceremony to further personalize the event, and 40 percent feature unique musical choices during their ceremony, such as a bagpiper or rock music.
Bridesmaids can wear whatever the heck they want.
And speaking of bridesmaids, fewer brides are asking their 'maids to wear the same bridesmaid dress. In fact, only 37 percent of bridesmaids are wearing the same dress, down from 55 percent in 2015. But not every bride is brave enough to let their bridesmaids choose just any dress, they're still giving them some guidelines as to the wedding's formality and colors they can choose from.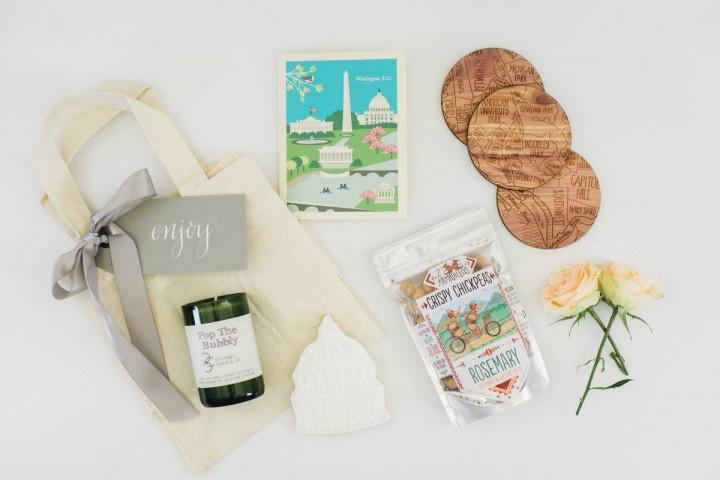 Millennial couples are customizing and personalizing every detail.
Decades ago, all weddings looked fairly similar. The opposite is true when it comes to today's weddings, as millennial couples want their wedding to look completely unique and customized. To do this, more than half of couples incorporate a theme into their wedding decor, and nearly 80 percent incorporate a color scheme into their florals. Couples are also showing pride for their hometown on their wedding day, with 22 percent including personalized elements (food, decor, etc.) based on where they met or grew up.
Couples want their moment in the spotlight.
While millennial couples are modernizing many wedding traditions, there's one tradition that is firmly staying put—the first dance. A whopping 92 percent of couples perform a first dance during their reception, making it the most popular tradition. What may be surprising, however, is that 1 in 4 couples perform their first dance to a country song (hey, Blake Shelton and Kacey Musgraves!). And couples aren't letting their moment in the spotlight end with the first dance—turns out that 47 percent of couples give a speech during their reception, a lovely way to thank their friends and family members for attending.
Anne Chertoff contributed to this article.