Multicultural Wedding Planning IRL: How One Couple Nailed It
While planning our American-Nigerian fusion, we learned that planning a multicultural wedding is all about communication, balance and creativity.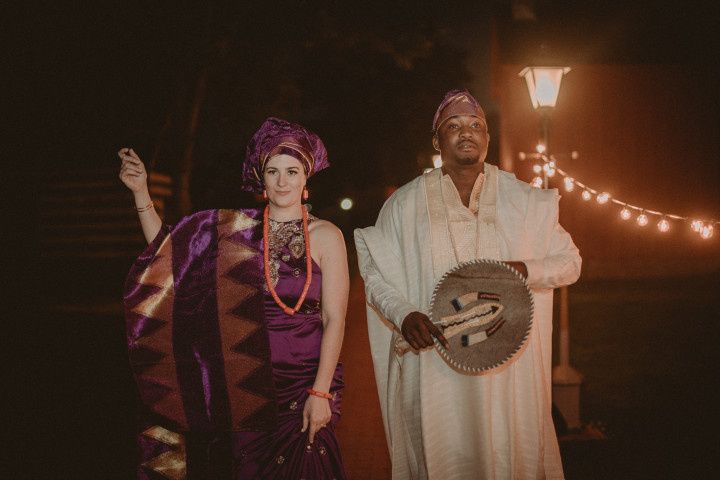 Our wedding was 10-plus years in the making (having dated since we met as high school basketball captains in 2006), and it's safe to say we were overjoyed to be celebrating our official union. The atmosphere was full of love, and hours of exuberant dancing ensued! We had a classic outdoor wedding and reception under a charming tent in a beautiful garden setting at the Woodlawn Manor in Sandy Spring, MD. Our color palette was vibrant purples and pinks with lots of greenery and touches of gold.

Since Onye's family is Nigerian on his father's side, we incorporated many Nigerian touches, including our food, music and attire. While planning a multicultural wedding requires special considerations, we wouldn't necessarily say that it was different than most people's wedding planning experience. Like most couples, we sought out to make our wedding our own and create a unique experience that incorporated some traditional aspects, as well as personal touches. What we learned: Planning a multicultural wedding is all about communication, balance and creativity.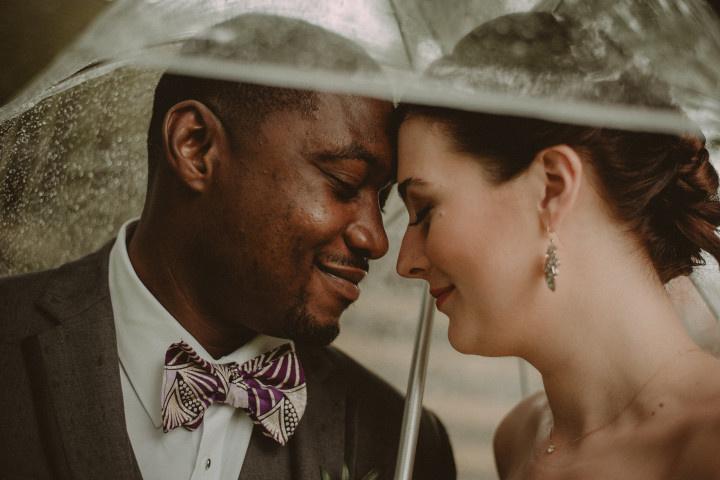 Clarify family expectations and communicate openly.
Most couples would probably agree that balancing the specific expectations of your parents is one of the most challenging parts of planning. For our multicultural wedding, this was probably the most fundamental component. When we got engaged, we were excited to incorporate Nigerian culture into parts of our wedding to honor Onye's heritage, but we also knew that we'd need to balance these cultural traditions with our own wedding style, as well as the expectations of both families.

Our advice: Be sure to have direct, honest, open conversations with your parents to make sure you are completely clear about what they envision for ceremony, food, music, traditions, etc. Get clear on what their top priorities are, too. This doesn't mean you have to agree to everything on the spot! Compile this information and carefully consider it when planning out the details of your wedding.
Stay true to yourselves.
Whether you are being pressured to incorporate certain traditions that you aren't crazy about, or you have too many different requests and not enough time in your wedding day to make it all happen, remember that your wedding is ultimately about you as a couple.

Our advice: After vetting your parents expectations, make sure you also spend equal time envisioning your dream day and listing out your priorities. Then, select a few requests from each family's list and your own list, and build those into your wedding plan. Be prepared to respectfully tell your families that you've carefully considered all of their ideas and had to make decisions to ensure that everyone's priority needs are met (including your own!). They will likely be pleased that you've included some of their requests, and they will ultimately enjoy the unique blend of traditions that you bring to life on your wedding day.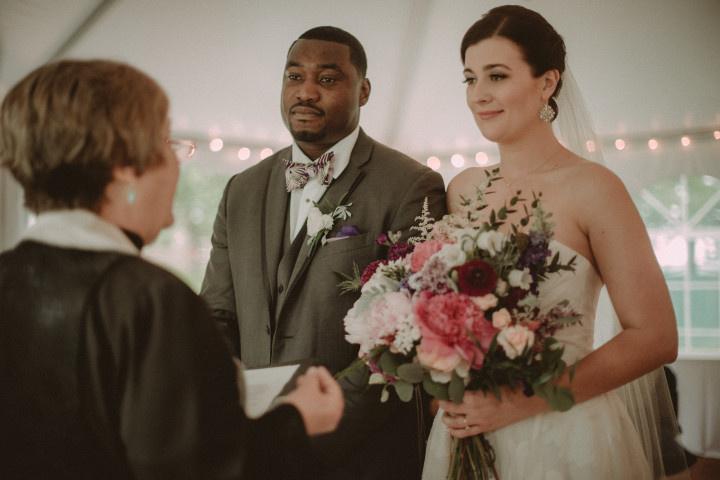 Get creative with food and music (with ALL of your guests in mind).
We had a blast brainstorming creative ways to incorporate Nigerian cultural touches into our reception experience. The biggest challenge of this creative process was making sure we were offering food options and an atmosphere that would be appealing and enjoyable for all of our guests.

Our advice: For music, we hired a Nigerian-American DJ who played a blend of funk, soul, Nigerian tunes, and reggae. This cultural mashup had everyone on their feet! We kicked off the dance floor with a traditional Nigerian "money dance" that our guests absolutely loved, and the music progressed into familiar hits for everyone. For food, we had a few main dishes that were traditional Nigerian fare, including Moi Moi Beef and Jollof Rice, but we also offered universal sides including a mixed green salad and cornbread. We love spicy food, but we were sure that nothing on the menu was too spicy. It was very important to us that all of our our guests felt included and comfortable.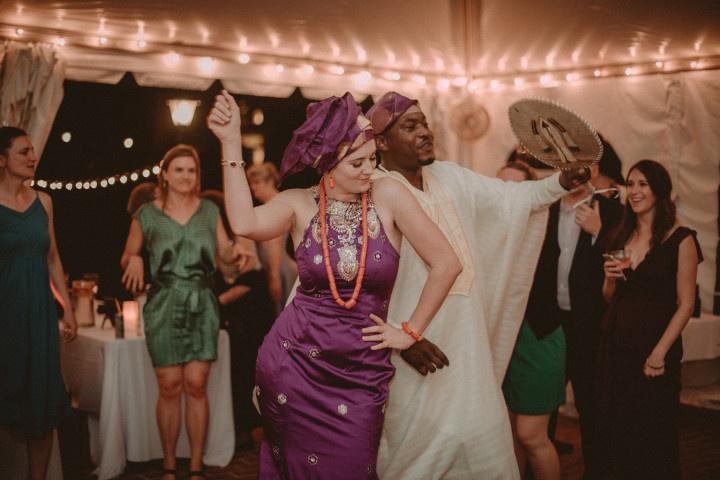 Be bold with your attire - and embrace the flexibility of an outfit change!
We started the day in a white gown and a gray tuxedo that spoke to our personal styles and reflected some of the American wedding traditions and trends that we wanted to include. To add some personalization and pizazz, Onye and his groomsmen wore custom bow ties made from a Nigerian fabric, and the bridesmaids had matching bracelets in this fabric. We had the chance to wow our guests when we did an outfit change after dinner and we re-entered the reception in custom designed Nigerian clothing. We felt fabulous!

Our advice: Don't tell your guests about your outfit change - make it a surprise! It can be a fun secret between you and your fiance, and your guests will love it.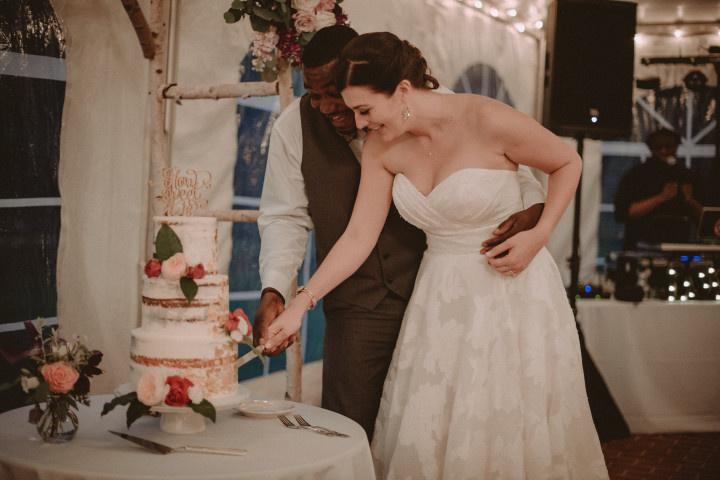 Balance cultural traditions with personal touches.
While we were excited to include various cultural traditions, we also wanted our wedding to reflect us as a couple. We personalized our wedding in a few ways:
We named our signature cocktail (a blackberry bourbon lemonade) after our dog - "The Ziggy Ever After."
We filled mini glass bottles with spice blend that we designed, which doubled as wedding favors and escort cards.
We had a popcorn station at the end of the night (our favorite snack!).
These personal touches complemented the cultural and traditional elements of our wedding, and created a memorable experience for everyone.