9 Ways to Have the Ultimate Millennial Wedding
If you're looking to have a wedding that feels current, check out these must-dos for the ultimate millennial wedding.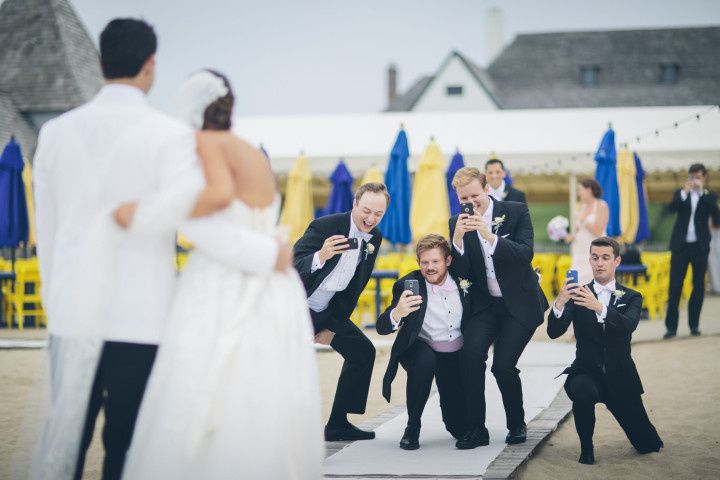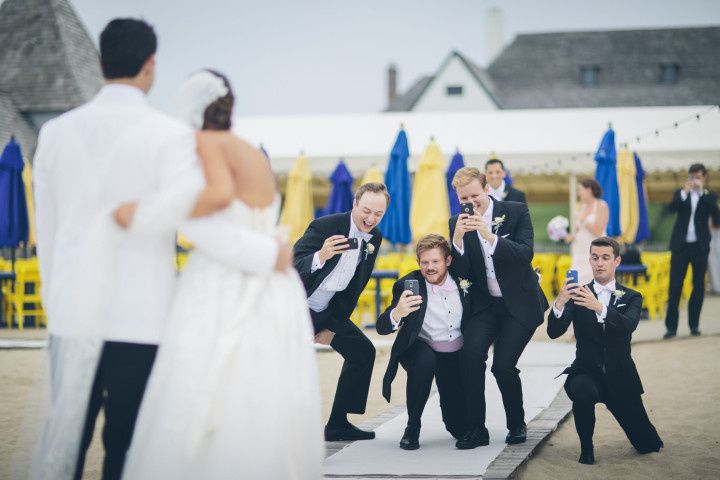 Photo: Kane and Social
If you're between the ages of 16 to 34, you're a millennial—and whether you know it or not, you're also completely reinventing the way weddings are planned and celebrated. From incorporating technology to updating etiquette rules, the whole industry is taking note of these major changes.


Use a wedding hashtag to keep track of your photos
Creating a personalized wedding hashtag in lieu of using disposable cameras is a quick and easy way to keep track of your wedding photos. Say goodbye to having to go to the nearest pharmacy store to get your pictures printed. Instead, you can easily have all of your photos in one place with the help of a wedding hashtag. Guests can then upload their photos throughout the night, creating your very own online album. Make sure to have signage posted throughout your venue to encourage your guests to use the hashtag.

Toss out the old traditions
This generation is steering clear of the old wedding traditions, such as the bouquet and garter toss, and instead are creating their own traditions. Couples are opting for first looks before the ceremony and even brides are wearing colors, such as blue and blush instead of the traditional white and ivory gown. However, this doesn't mean you have to do away with every wedding tradition all together. For example, couples are still serving wedding cake but also adding additional unique desserts, like cake or pie pops and macarons.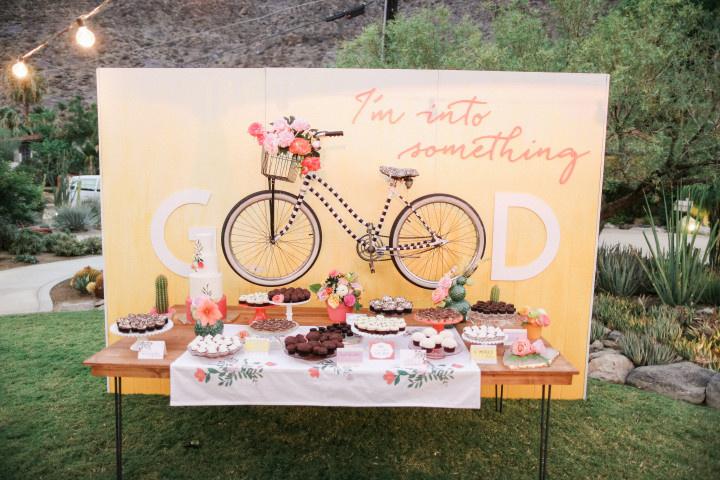 Photo: Gideon Photography
Include a theme
Millennials want their weddings to be extremely personal, so it's not surprising that themed-weddings are gaining popularity. Couples are inspired by their favorite books, movies, sports teams, or hobbies to come up with their wedding themes. A themed wedding also allows couples to get creative with their wedding decor by having backdrops, non-traditional guestbooks and out-of-the-box favors. Choosing a unique theme will help ensure that your wedding is one-of-a-kind.

Go big or go home
Millennials' weddings tend to be bigger than those in years past. Not only are they having longer engagements, but their guest size and wedding party are all bigger than weddings from even a few years ago. In fact, according to WeddingWire's Newlywed Survey, the number of people in a wedding party has grown from seven to ten people! This means more bouquets, boutonnieres and other wedding party accessories. So don't be afraid to give out some extra plus-ones: Millennials' rule of thumb is, the more the merrier!

Provide fun-filled activities
Millennials aren't afraid to include some offbeat details into their wedding day. Cocktail hour isn't complete without some sort of game that guests can play. From cornhole to giant Jenga, millennials make sure that there is little lull time during their wedding. They also are getting creative on the dance floor. Surprise flash mobs and choreographed first dances are a must-try for any millennial wedding.

Have a foodie menu
Since millennials are the generation that created the term "hangry", there is no doubt that their wedding won't be centered around food. From creative food displays, such as macaron towers to signature drinks, you'll want to make sure you provide a versatile menu. We suggest talking to your caterer about food selections and also be open to having a cocktail or buffet-style reception—that way, guests can try a range of different savory bites rather than having to sit down for a full meal.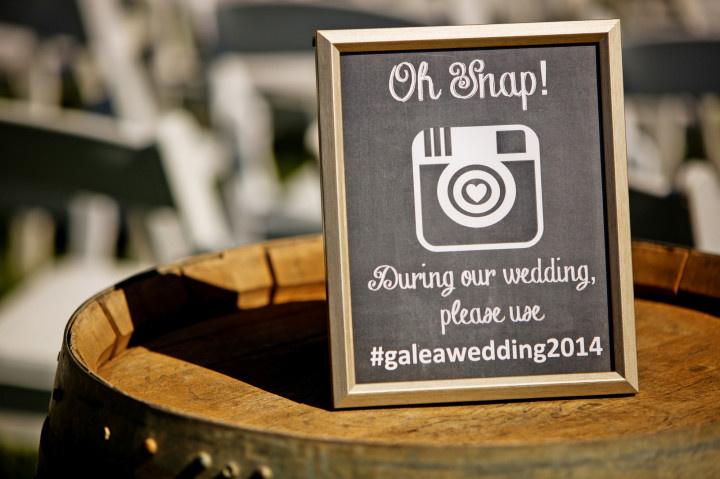 Photo: Kayden Studios
Tell your love story with a Snapchat story
Snapchat filters have been everywhere this past year and are super-popular at weddings, too. With a variety of different playful designs, couples can create or download custom Snapchat filters and use them throughout their wedding day! Guests can easily document the first dance with a Geofilter of you and S.O.'s initials and post it on their Snapchat story for everyone to see. This is a great way to add some personalization to your big day, too.

Keep guests' comfort in mind
Millennial couples are going the extra mile for their guests. As soon as they get engaged, couples are creating wedding websites so their guests can have easy access to wedding details. They include registry information (which includes tech-friendly products) as well as information for hotel accommodations, such as hotel blocks. Millennials are constantly thinking about their guests' experience and want to make sure that their guests are comfortable throughout their big day. This means providing a lounge for guests to relax and mingle in and also having transportation to and from the ceremony. Millennials want their guests to have a happy experience at their wedding and will go above and beyond to make sure it's memorable and fun!

Live stream everything
What better way to showcase your wedding day than having it be filmed live! Millennials are using apps like Periscope and Snapchat to stream their wedding live! This is perfect for family members and friends who can't make it to the event. They can easily be a part of your big day by tuning in or receiving Snapchat videos from throughout the day. The best part? You can also save these videos, so you and your S.O. can view them later and relive all of the special moments together.