Potted Plants: The Greenery Wedding Decor Trend That's Totally Unexpected
Potted plants aren't just for your mom's garden anymore! See why this greenery wedding decor trend is taking over our inspiration boards.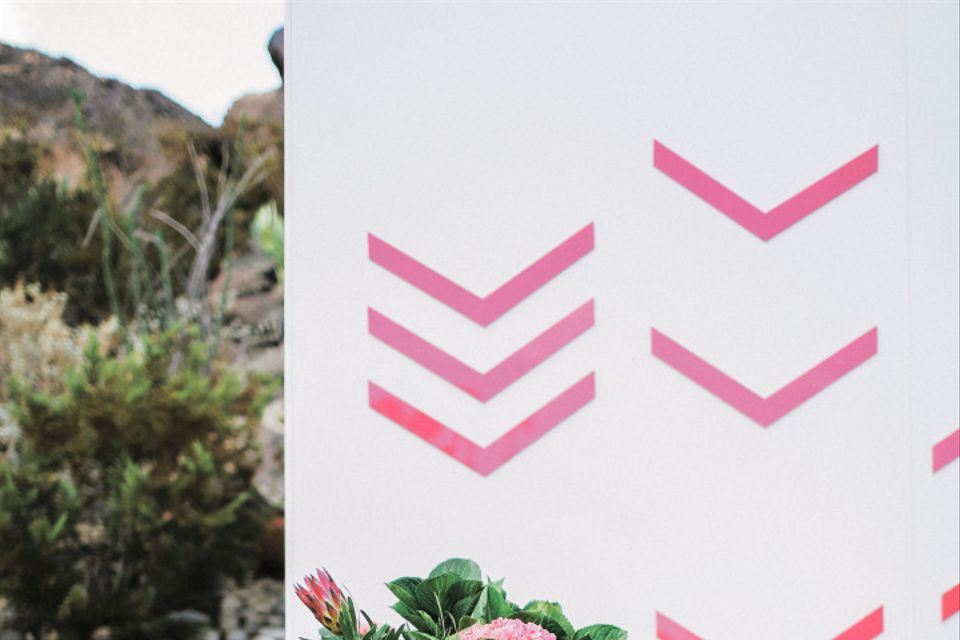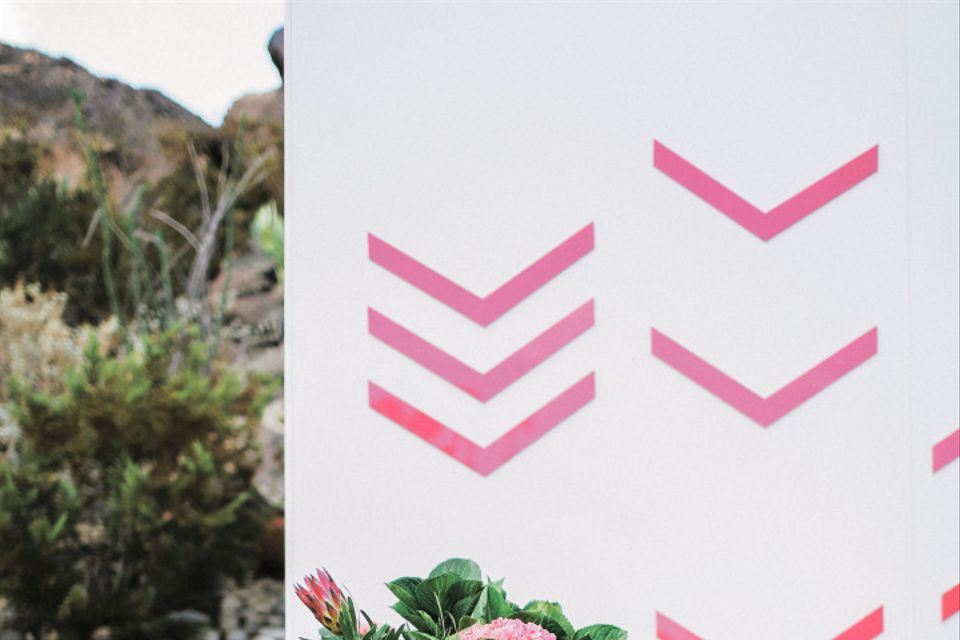 Greenery wedding decor is nothing new, and don't get us wrong, we're huge fans. But we also can't resist when a fresh idea comes along and puts an unexpected spin on an old favorite, which is why we're so excited to see potted plants making their way into more and more weddings. We're describing this trend as greenery-with-a-twist — you get the same look of lush leaves filling your wedding venue, but with more versatility and variety. Plus, you can take the plants home to enjoy long after the wedding is over!
Use these potted plant ideas to inspire your own take on the greenery wedding decor trend.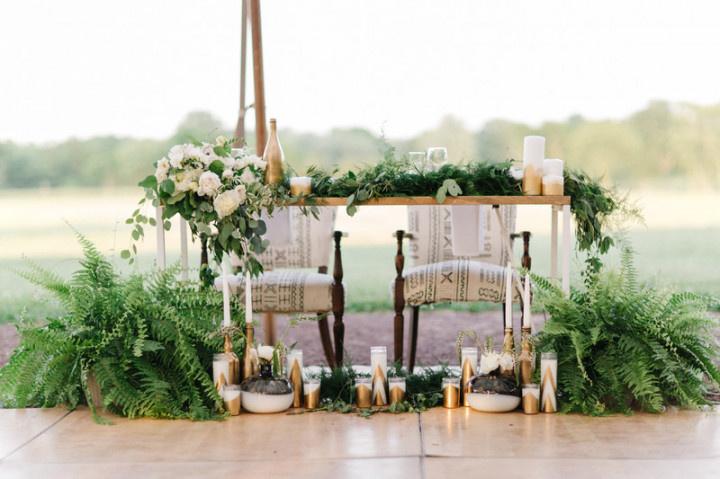 Fluffy Ferns
Create a bohemian, woodland-inspired vibe by bookending your sweetheart table with potted ferns. Add assorted candles, gold accents and loose greenery along the front of the table to recreate a setup like this one.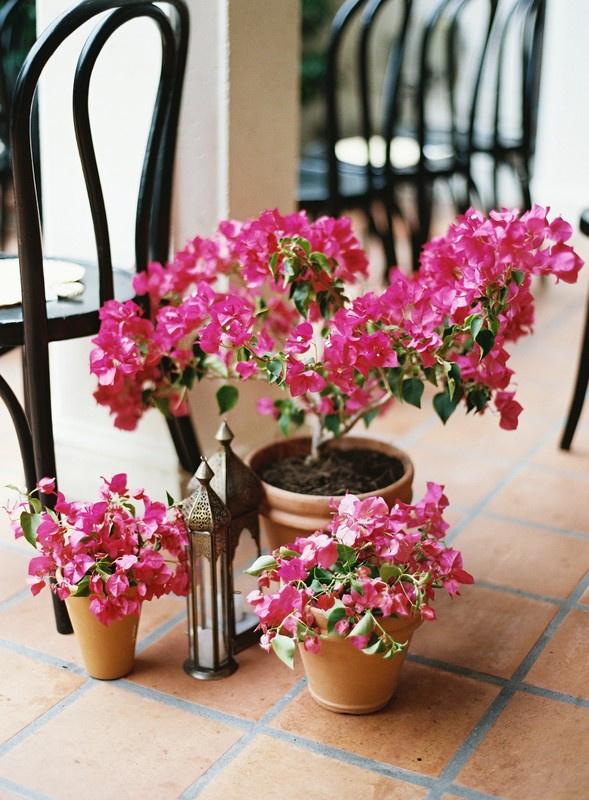 Flowering Plants
Bring a splash of color to your wedding venue with a collection of flowering plants in various sizes. This trio of bougainvillea trees is bright and cheery, but you could get the same result with similar plants like hibiscus, geraniums, petunias, or begonias.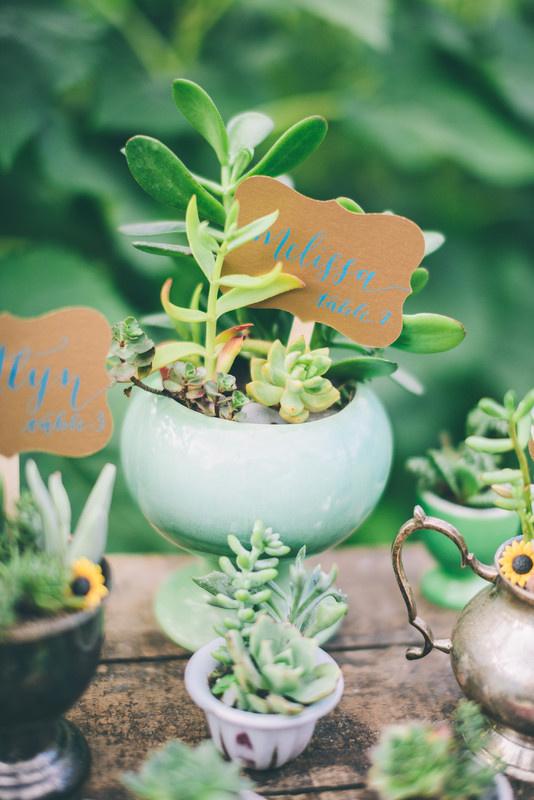 Escort Cards
Decor that is trendy and functional? Win-win! A table of mix-matched terrariums that double as escort cards is the perfect decorative accent to an eco-chic wedding.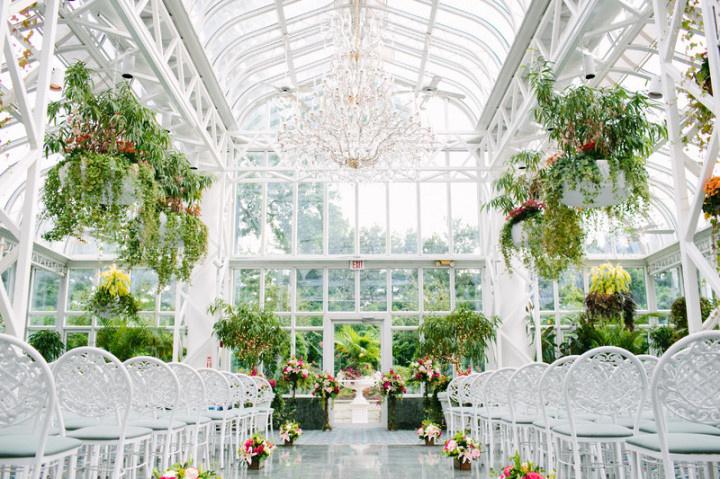 Hanging Planters
Hanging centerpieces are one of our favorite reception decor trends, and the idea is pretty easy to adapt for your ceremony space. This works best for indoor venues that have exposed ceiling rafters or beams already in place — all you have to do is bring the plants!
Topiaries
Topiary trees are a great greenery wedding decor idea for classic and elegant styles. Place them on either side of the aisle at your ceremony to create a grand entryway. You can also line your entire wedding aisle with topiaries for a truly regal look (unless you want to bring in full-grown maple trees, a la William and Kate!).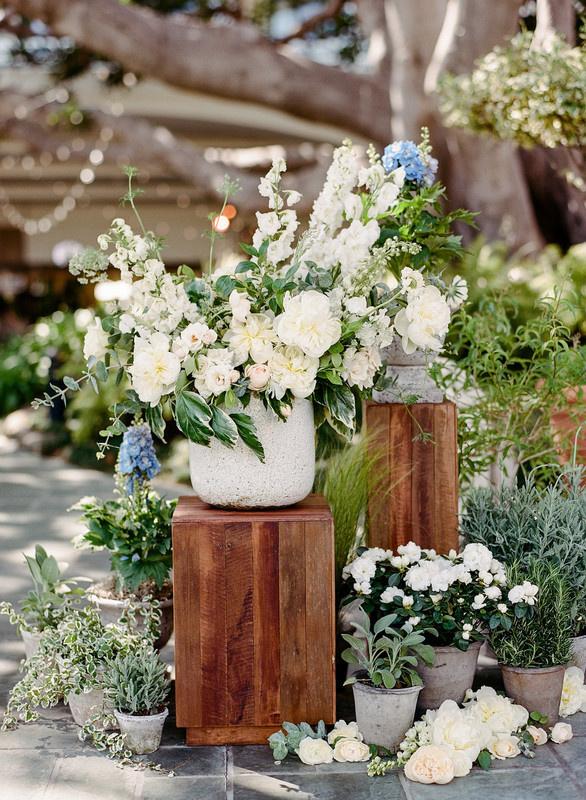 Garden Vibes
Pair a collection of potted plants (like pittosporum and lamb's ear, pictured above) with fresh floral arrangements for a romantic garden party wedding aesthetic. We love the contrast of these soft pastel blooms with the dark wood stands and stone vessels.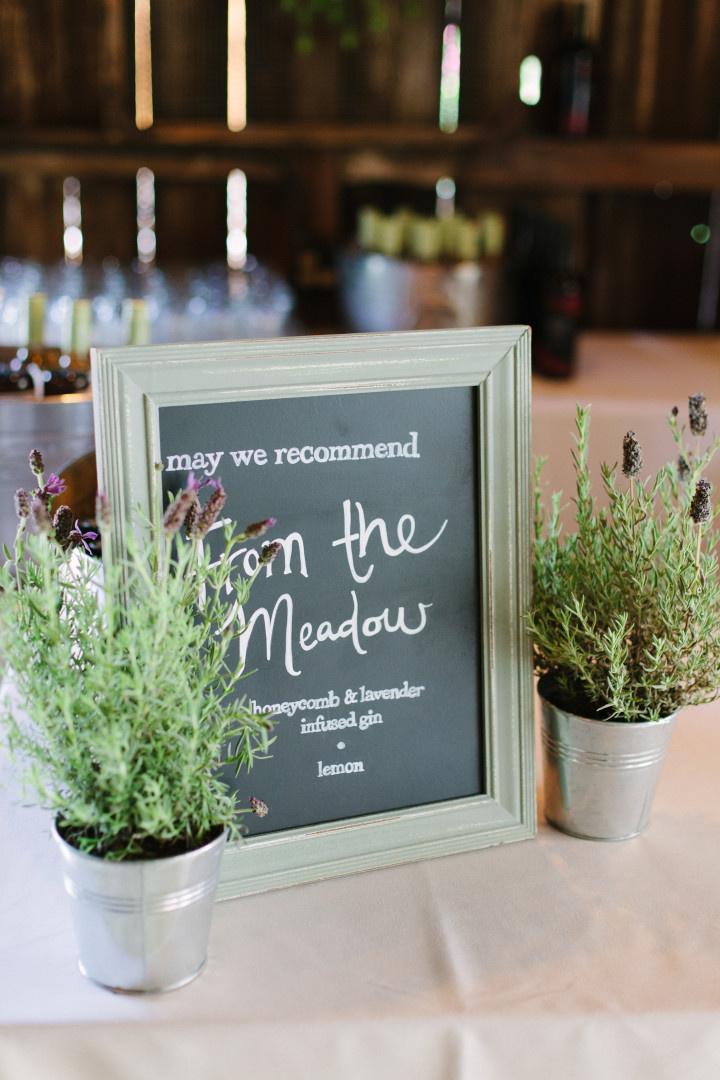 Potted Herbs
Utilize smaller plants to decorate tabletops and fill open spaces around your wedding venue. Potted herbs are relatively affordable and have lovely aromatherapy qualities. Lavender, sage, heather, and rosemary plants are just a few options.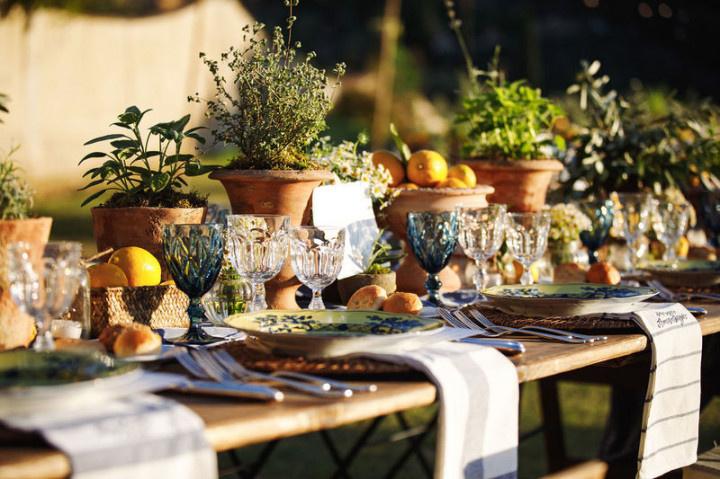 Terracotta Vessels
Instead of traditional centerpieces, decorate your guest tables with various potted plants and other earthy details for a farm-to-table effect. This row of plants and fresh fruits is giving off major Tuscan countryside vibes.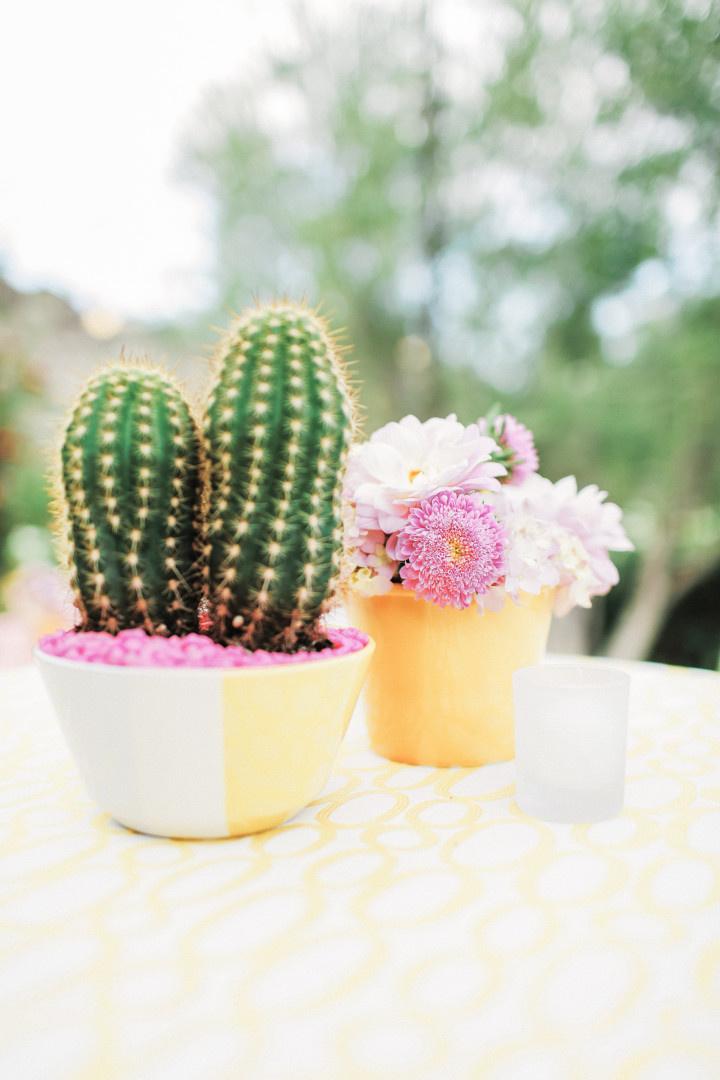 Mini Cactus
Free-spirited couples, this idea was made for you! Cacti are the latest (and cutest) greenery wedding decor trend for anyone who loves boho style. We love miniature ones as centerpieces or aisle markers, but you could use larger cacti to create a cool ceremony or photo backdrop. Pair them with flowers in colorful centerpiece vessels for an extra-whimsical look!