Wedding Music 101, From Prelude to Last Dance
Here's everything you need to consider as you choose your wedding music.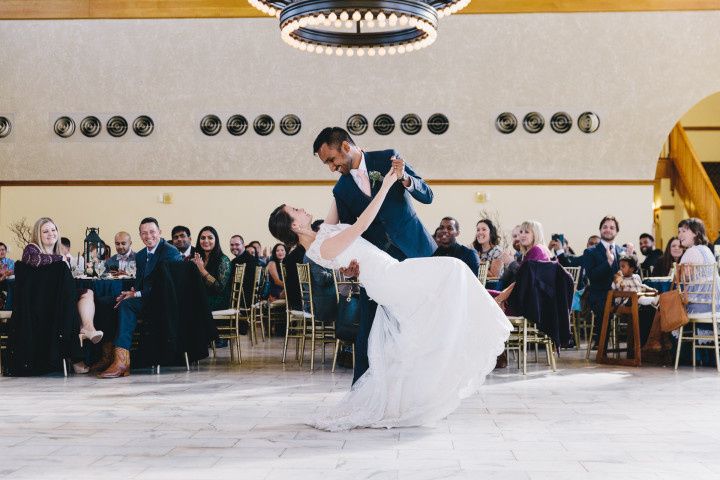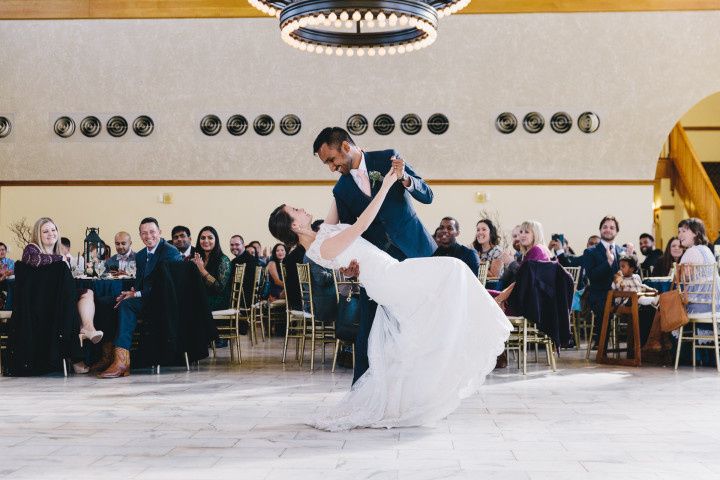 Photo: Meredith Parnell
Whether you will have a band or DJ on your big day, choosing your wedding music will be a key part of the planning process. Your once-in-a-lifetime special day deserves the best soundtrack, so use the wedding music selection process as an opportunity to make your dreams a reality.


Getting Started
The first step in the wedding music selection process is deciding between a band and a DJ, but there are a few key considerations:

How much do you want to spend on music? A band is usually more expensive than a DJ—but a great band provides a focal point and entertainment at your reception. If you prefer to hear music the same way it's heard on the radio or Spotify, you may prefer a DJ.
Are there any electrical or space limitations at your venue? A five-piece pop band with multiple amps, mics and electric guitars could blow out the power at an older venue, so be sure to communicate with your venue manager to see what the space can accommodate. Ask if couples usually have a band or DJ and get technical and equipment specs that you can discuss with your music professional.
Does your venue provide equipment? Your band or DJ will have some of their own equipment but may need a platform/stage, electrical cables/extension cords, mic stands and other items.
How are the acoustics at your venue? It would be hugely disappointing to hire a band and have their music sound flat because of bad acoustics, or for a too-small space to be overwhelmed by a loud group. Talking to your venue manager will help you get a sense of what will sound best in your space.
What kind of vibe do you want to create? Consider the type of guests who will be attending, your theme (if any) and the kind of music that will be appropriate for your venue (e.g. you probably don't want only a gentle harpist playing at a blowout bash).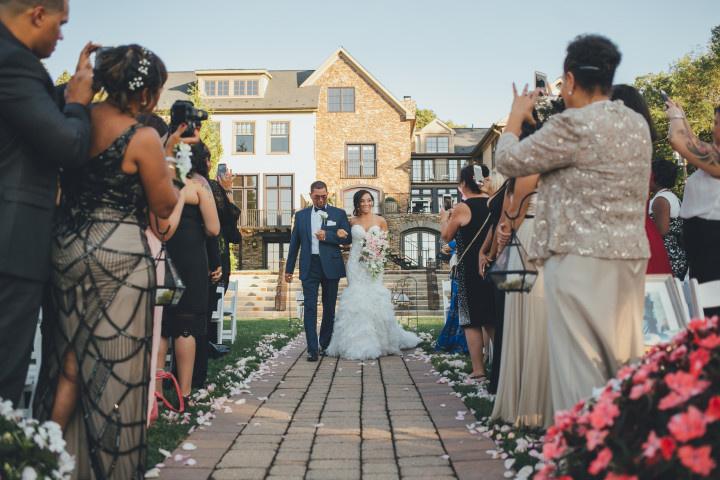 Photo: Olli Studio
Your Wedding Timeline and Special Songs
Once you've decided between a band or DJ, it's time to start plotting out your special songs! Here's a typical wedding-day timeline and the moments that require specific tunes: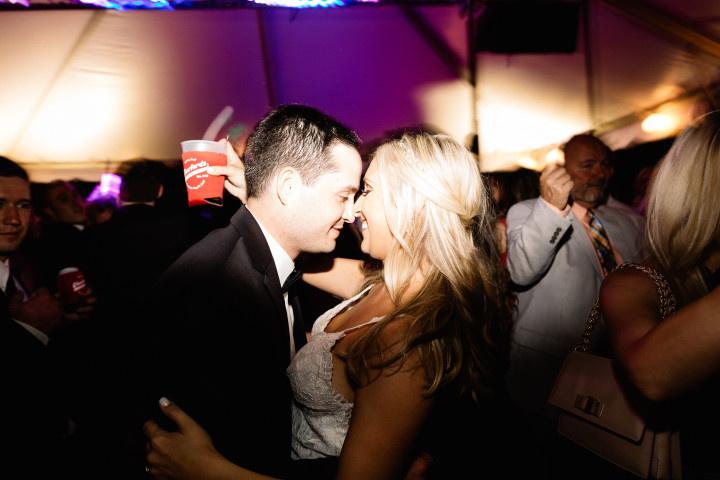 Photo: b. flint photography
First dance: If you know "your song," dance to it! Or take a look at this list of favorite first-dance songs for inspiration.
Mother-son, father-daughter and other family dances: Whoever you're dancing with, decide on the mood of your two-step: will it be intimate and emotional, fun and choreographed or just plain silly? Check some popular mother-son and father-daughter ideas.
Dinner: Your wedding music professional will take the lead on this, but these songs should be low-key and allow guests to mingle, nibble and chat.
Dance party: Your DJ or band can help you figure out the kind of vibe you want to create, but be sure your first song is one that will get guests onto the dance floor and excited to party. Choose something that most people will know—Motown and funk are great options.
Cake cutting: Many couples go with a "sugar" or "sweet" theme here—check out this list to see what we mean!
Bouquet/garter toss: Don't be afraid to get a little risqué! We've got garter and bouquet toss options galore.
Slow songs: Let your band or DJ know if there are any specific, romantic songs you'd like to hear during the reception. Perhaps some first-dance options that didn't make the cut?
Last dance: A celebratory song that lets guests know the night is done and thanks them for being a part of your big day. Browse our list of ideas here.

Your DJ or bandleader will likely put together a "script" for the day that lists your special songs, when they should be played and what the emcee should say to introduce the moment. Go over the script with your wedding music professionals well before the big event; provide a pronunciation guide for the names of groomsmen, bridesmaids and parents.

Where to look for wedding music
If you've browsed our lists and still need a little help pulling your big-day playlist together, turn next to your own iTunes and Spotify collections! Scrolling through those lists with your spouse-to-be will help to shake loose memories of special moments in your relationship and the songs that were playing during those moments—and hearing those tunes on your big day will make your wedding feel even more special.

You can also ask your guests to suggest a song (or two!) on their RSVP cards or on your wedding website—but know that you don't have to play every single tune!

Finally, keep a note in your phone and jot down any songs that come to mind when you're out and about—you might hear something on the radio that you just have to include in your wedding music.