The Cocktail Hour Music Playlist Wedding Guests Will Love
To help you figure out the best cocktail hour music for your big day, check out this list of our favorites.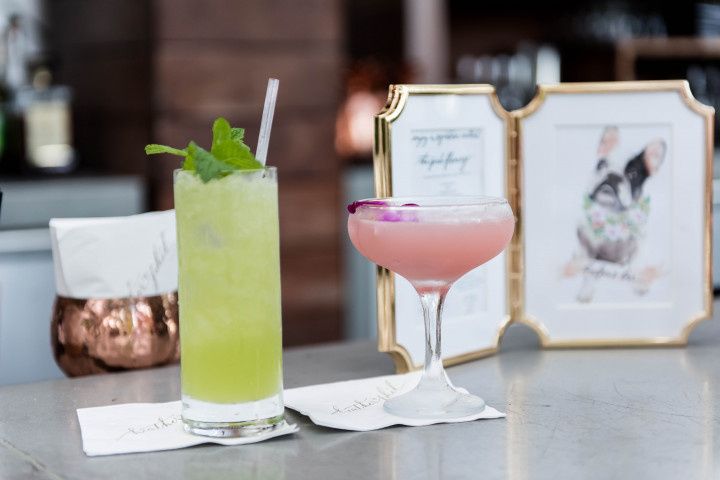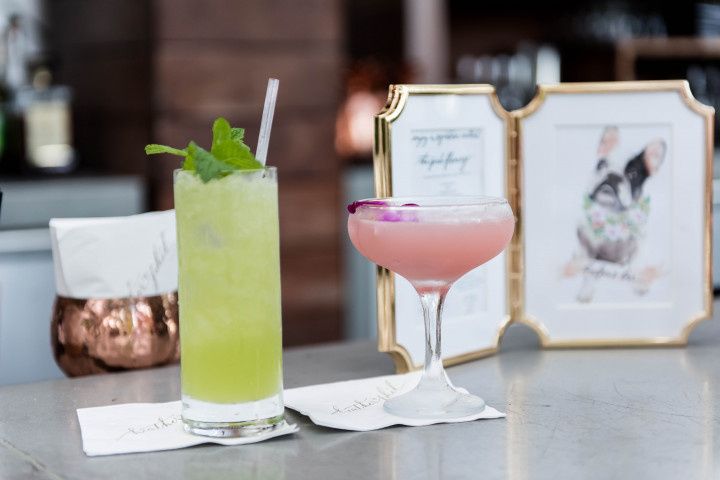 Photo: Elizabeth Garay Photography
The cocktail hour is when you finally get to sip, munch, and mingle before the reception starts. It's important to set the mood for the fun evening ahead, but also keep the cocktail hour music mellow (and played at a low volume!) so it doesn't overshadow the conversation. Whether you're having live musicians or a DJ perform at your cocktail hour, some music pros prefer to play instrumentals (songs without lyrics) for this reason. This is a great time to play more classic favorites, jazz tunes, or songs that, while beautiful, aren't particularly easy to dance to. Save the pump-up songs for the dance floor, we say.


To help you figure out the best cocktail hour music for your big day, check out this list of our favorites.
"Sway" by Michael Buble
This song was first released in the 1940s by Dean Martin, but was recently covered by Michael Buble. We love the tune's Latin-jazz feel and its upbeat feel—it will certainly create a happy mood during your cocktail hour.

"Don't Know Why" by Norah Jones
Hosting a laid-back and casual wedding? This song's soft and romantic feel will fit right into your cocktail hour music.

"Sunday Morning" by Maroon 5
If you want your wedding cocktail hour music to be a bit more current, this song by Maroon 5 hits all the right notes. It's a bit sexy, but totally appropriate for guests of all ages. And if you're hosting a Sunday wedding? All the better.

"This Will Be (An Everlasting Love)" by Natalie Cole
You've probably heard this song in a movie or on a TV commercial before—and it makes a great addition to your cocktail hour playlist. We love the song's joyful and celebratory feel (it also makes a great recessional or reception entrance song!).

"My Funny Valentine," by Tony Bennett
Many artists have covered this classic song, so be sure to listen to a few versions before choosing your favorite for your cocktail hour music. This song is so utterly romantic, and will definitely get your guests in the mood for love.

"I'm Yours" by Jason Mraz
This song is a wedding standard, and makes a lighthearted and fun tune for your cocktail hour music. Again, this is an ideal song for a more informal wedding celebration.

"The Way I Am" by Ingrid Michaelson
We love this sweet tune as a first-dance song, but it also would be a lovely addition to any cocktail hour playlist.

"L-O-V-E" by Nat King Cole
Your wedding cocktail hour songs are a great opportunity to play tunes your older guests will love. This song is definitely a crowd-pleaser, and will certainly have your loved ones snapping their fingers!

"Such Great Heights" by The Postal Service
This song will give your cocktail hour a dreamy vibe—perfect for an outdoor wedding. It's also ideal for cocktail hour as it's a beautiful song, but not the easiest to dance to.

"Message in a Bottle" by John Mayer
Familiar songs covered in a different way are always interesting to hear. Of course, we love the upbeat Sting version of this song, but this cover has a softer and slower feel that makes it more cocktail-hour-appropriate.

"Oye Como Va" by Santana
Give your cocktail hour some Latin flavor with this tune by Santana. Don't be surprised if your guests pull out a few salsa moves in the middle of the festivities—this song has an amazing beat!


"Here Comes the Sun" by The Beatles
This song is so versatile—we adore it as a processional or recessional song, as well as a lovely tune to play during cocktail hour. Look for instrumental versions of this tune, which as just as pretty.

"Love is Here to Stay" by Frank Sinatra
Rat Pack classics are natural fits for cocktail hour—the swingy, upbeat feel will put guests in a happy mood, but they're not necessarily dance floor hits. This song is one of our favorites for cocktail hour music—the lyrics are just ideal for a wedding, and it has a true elegance about it.


"Georgia on My Mind" by Ray Charles
Whether you're from the Peach State or elsewhere in the South, this is a nice tune to add to your cocktail hour music. It's not the easiest song to dance to, so it's a great way to show off your Southern pride through your cocktail hour songs.

"Someone to Watch Over Me" by Ella Fitzgerald
There's something about those old-school classic tunes that really create a romantic mood.

"Moondance" by Van Morrison
Seriously, who doesn't love this song? It's a total crowd-pleaser for guests of all generations.