The Same-Sex Wedding Guide All LGBTQ Couples Need
Same-sex weddings closely mirror opposite-sex weddings in most ways, but there are some extra steps for many couples.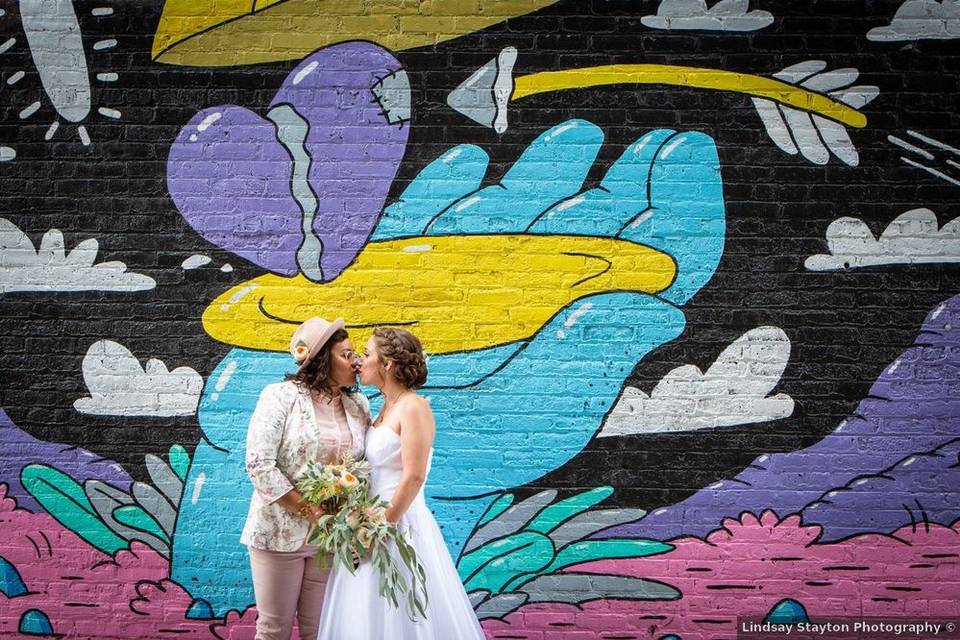 A same-sex wedding is identical to an opposite-sex wedding in the most important way — legal status — thanks to the landmark Supreme Court decision that recognized marriage equality for all 50 states in 2015. Still, couples planning same-sex weddings might want gender-specific advice and inspiration for their ceremonies and receptions, which is why we're here. Whether you're thinking of a simple elopement or a grand affair; whether your wedding aesthetic tastes veer more moody or more rustic; whether you'll have a dozen wedding attendants or none, we've got you.
Scan this same-sex wedding planning guide before you begin envisioning your special day.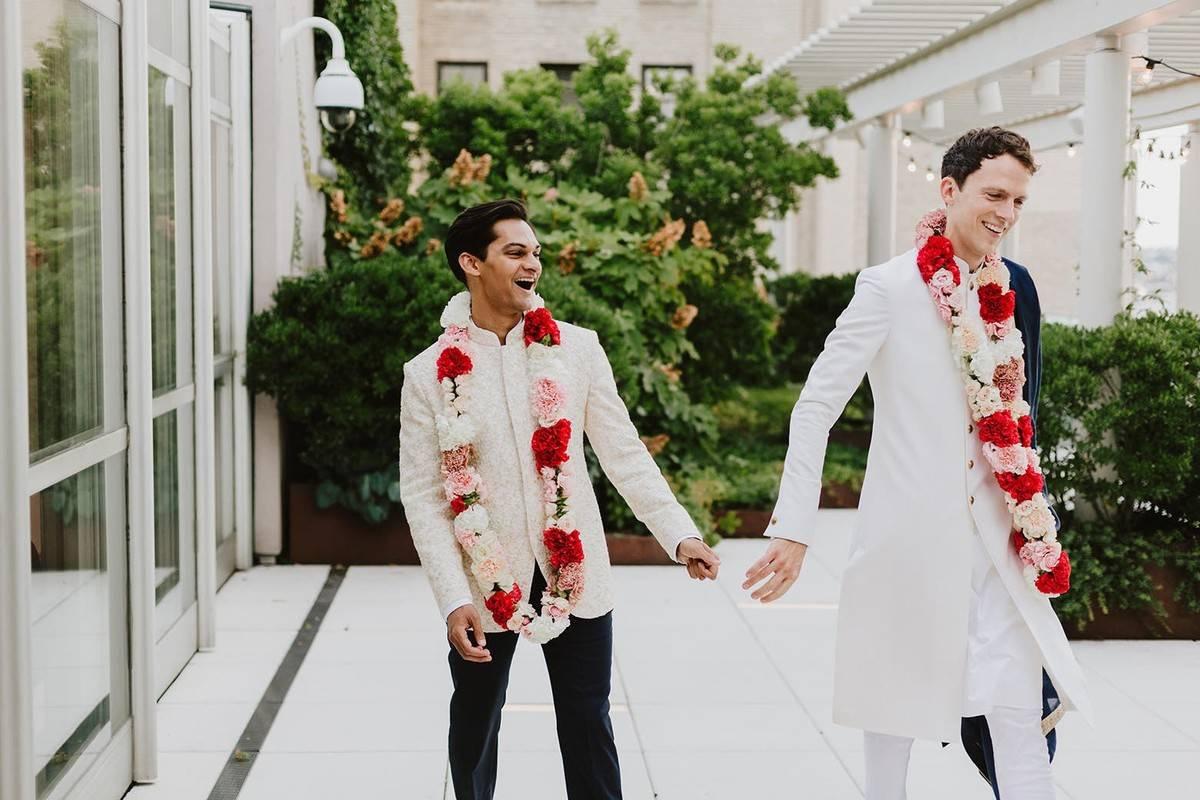 Proposals & Engagements
A same-sex wedding usually starts with a heartfelt same-sex wedding proposal. For many gay and lesbian couples, there isn't a blueprint for how to propose, since you may be the first same-sex couple you know to get married. If you have a million and one questions about how to propose to your boyfriend as a dude or how to propose as a girl, that's totally normal.
Here are some of the most common proposal and engagement conundrums:
Do I need an engagement ring to propose? No. You don't need anything to propose, but many want to give their SO a physical token of their affection, so if rings aren't your love's thing, you could consider a nice watch, monogrammed cufflinks or another memento.
I want to pick a ring, but don't know where to start. Join the club! Engagement rings come in many different metals with just as many settings and stone choices. Read up on the Dos and Don'ts of Engagement Ring Shopping to get some clarity on your next step.

Wedding Planning Timeline
When it comes to same-sex wedding planning, here are the big topics you'll need to clear off on as a couple:
The question of whether you want to "come out" to your wedding vendors as a same-sex couple or a couple with one or two trans people might arise as you're searching for the perfect vendors. The answer is ultimately up to you two, but you may consider being upfront with a wedding vendor when gender is a big part of their service offering.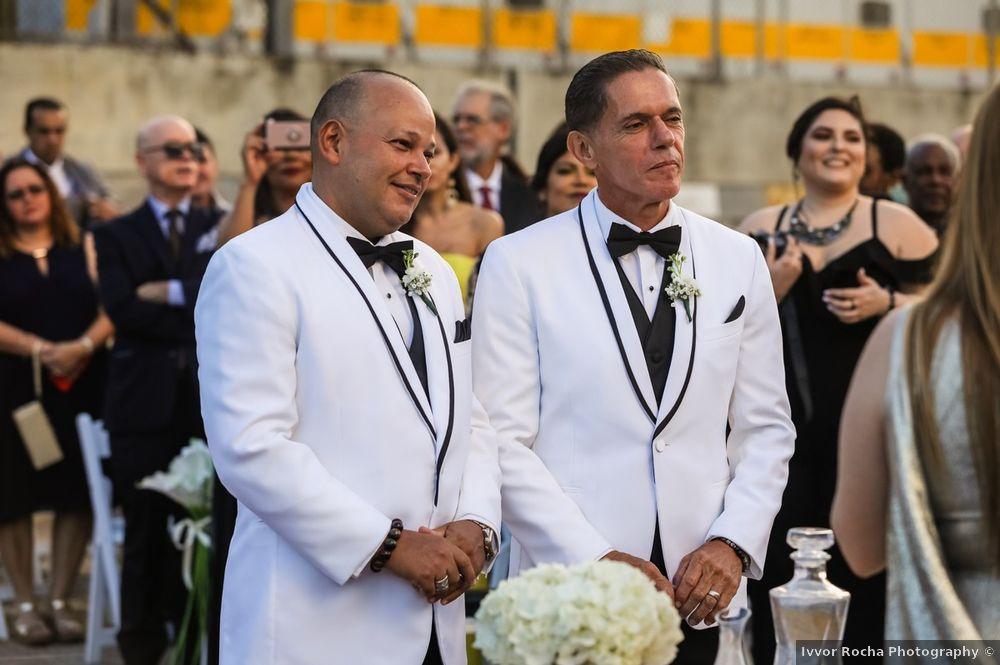 Same-sex wedding ceremonies and receptions
Here's the fun part! You get to plan the ceremony and reception that best fits you as a couple. You'll definitely want to think about these elements of your wedding day: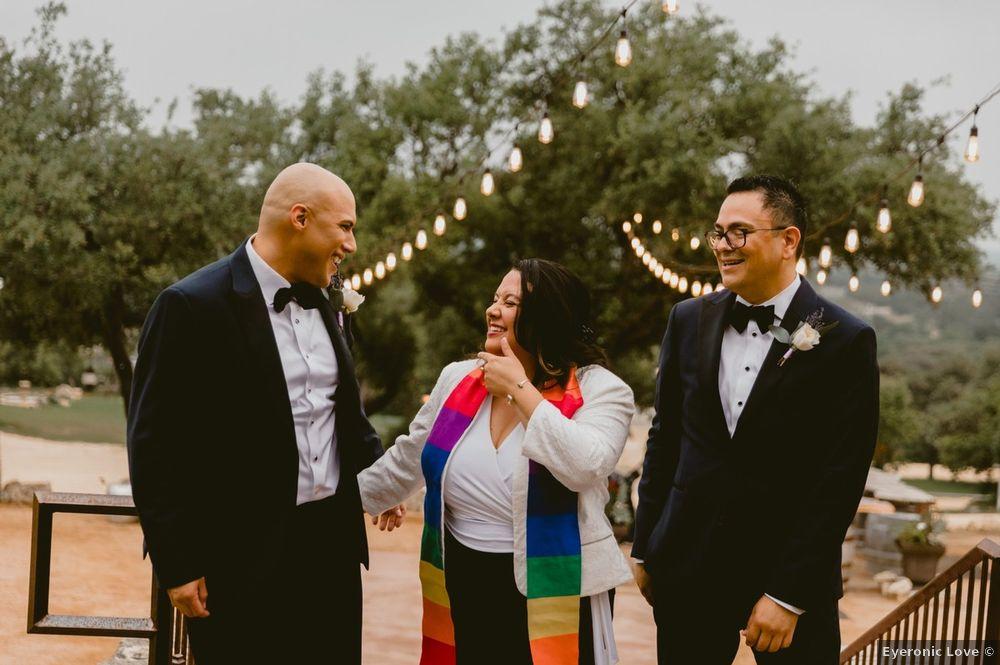 Friends, family and guests at your same-sex wedding
While planning your LGBTQ wedding may be as mundane as any other couple planning a wedding, you might run into a few rocky moments when it comes to navigating family, friends and guests. Here are some of the issues you might encounter (and how to handle them):