12 Black-Owned Businesses in Chicago That Are Leading the Wedding Industry
There are many phenomenal Black-owned wedding businesses in the Chicago area, but here are a few that are elevating the wedding industry.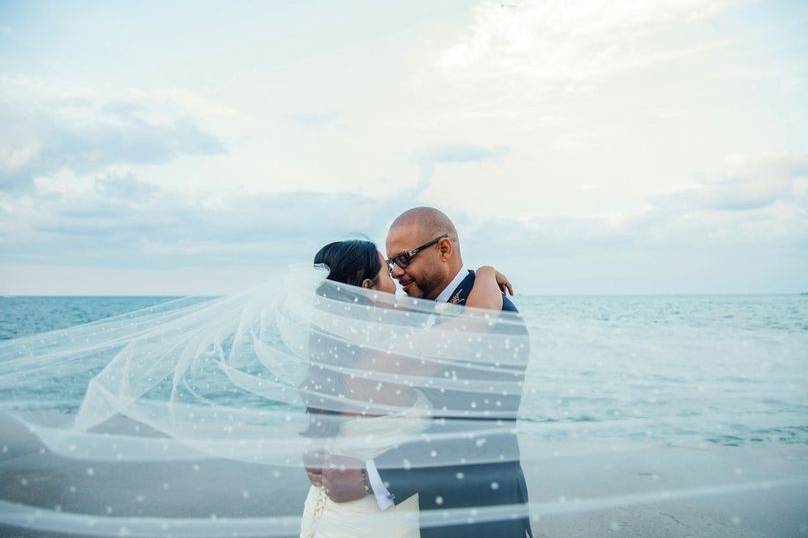 Your wedding should be a reflection of who you are as a couple: your style, your tastes and your values. One way to live out your values on your wedding day is to be thoughtful about who you hire. To help you with your search, we're highlighting 12 Black-owned businesses in Chicago that are elevating the wedding industry. These companies have also gotten top-notch reviews from customers (some have won Couples' Choice Awards, too). Of course, this is just a small group of Black-owned businesses in Chicago—be sure to visit WeddingWire to find other talented and innovative pros in the area. In fact, vendors from underrepresented communities can now identify their businesses as Black-owned, Asian-owned, Hispanic or Latinx-owned, LGBTQ+-owned, Native American-owned, Veteran-owned, and Woman-owned on the WeddingWire Vendor Directory so you can easily connect with these talented pros. Learn more about these top Black-owned wedding businesses in the Chicago area, and start planning your big day.

After Shannelle Armstrong-Fowler, founder and owner of Haute & Co. Bridal, watched her good friend who was plus-size struggle to find a boutique that could accommodate her, Armstrong-Fowler knew something needed to change. She opened Haute & Co. Bridal, a boutique that styles brides sizes 14 through 32 with fashion-forward, classic gowns. "I lead with the integrity of delivering a great product and a wonderful service for a segment of the population that was overlooked, undervalued and underserved," she says.
How does she do that? By committing to what she calls the "Haute & Co promise." "That is to have the best selection of gowns, deliver an enchanting experience and a stress-free final delivery," she says. "It's not just saying we sell gowns sizes 14 to 32, it's ensuring we have relationships with designers to deliver luxury, high-end gowns that curvy brides are looking for that nobody carries in their size."
Armstrong-Fowler says what differentiates her from competitors is that she's in the industry to make a difference in people's lives. "I feel the most full when a bride picks her dress up, looks at herself in the mirror, and she looks at me. And I know we did that together."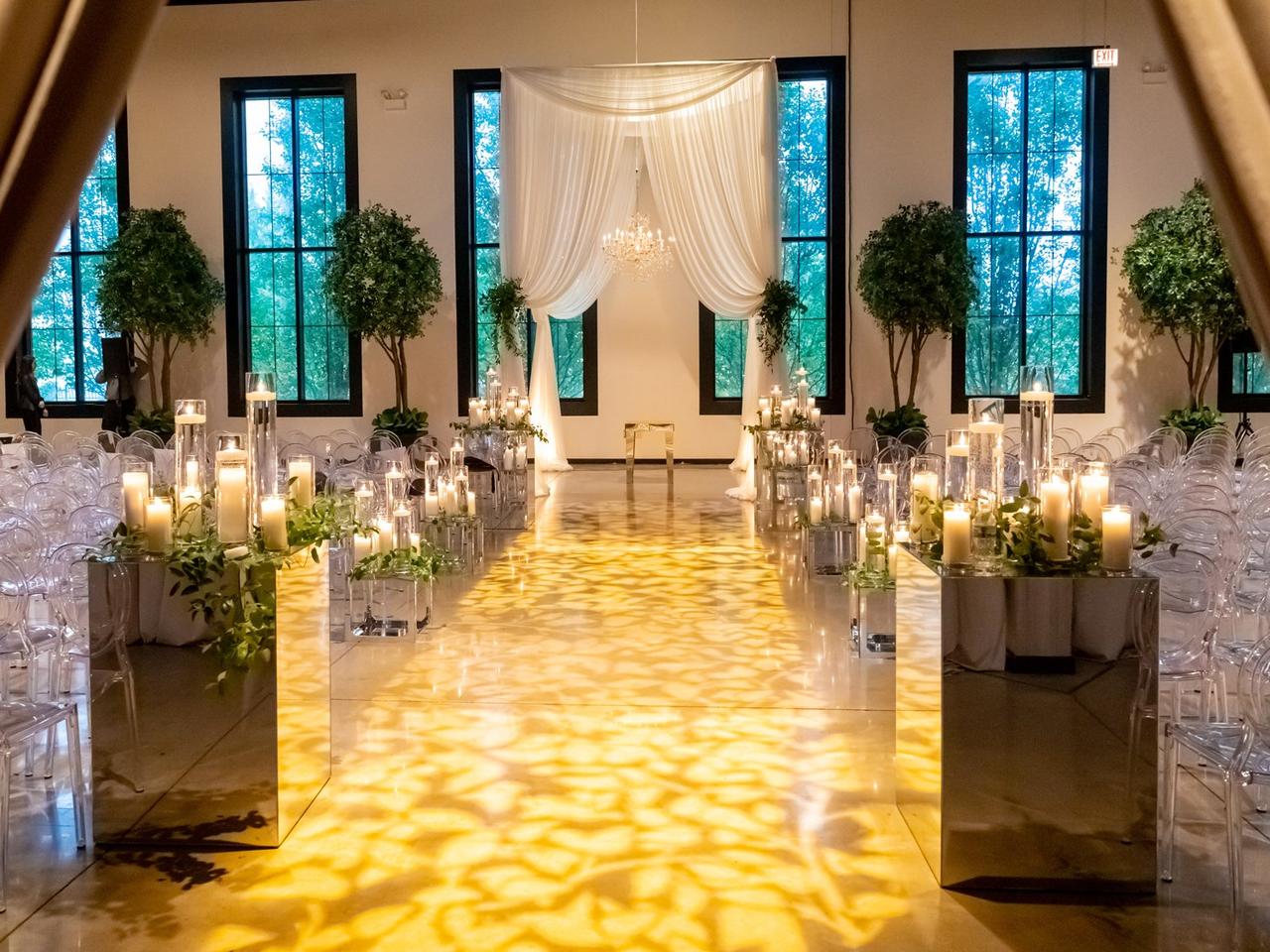 Jennifer Price, founder and owner of Event Shoppe Chicago, says it was the announcement of Pantone's color of the year that caused her to get into wedding planning. At the time, she was working on corporate events, but wasn't able to fully tap into her creativity. "I marched out of my office one day and was like, 'Everyone! The color of the year is Living Coral!' and nobody cared," she says. She decided it was time for a change—so Event Shoppe was born.
Price's experience in event planning allows her to handle all of the "what ifs" and "how comes" so the couple can enjoy the planning process (and the wedding). "We want to get our couples down the aisle and to the party with little to no hassle," she says.
"A lot of our couples want to create an experience for their guests, but they just don't have the time," she explains. "That's where we come in. We take the visions from their brains and make it a reality."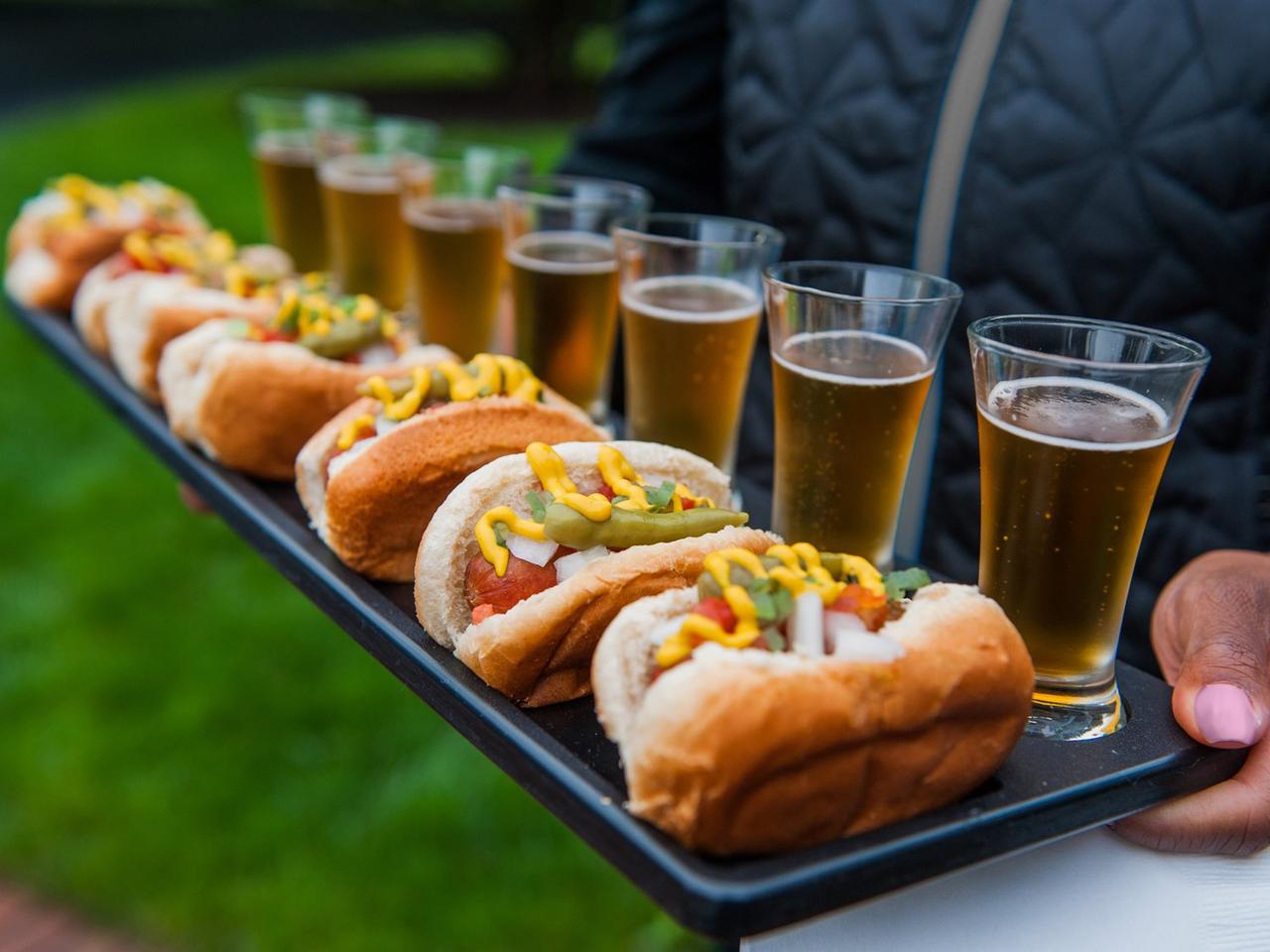 "At Feast & Imbibe, it all starts with delicious food," say co-founders (and couple) Heather Bublick and D'Andre Carter. "We believe in the simplicity of approachable flavors, the delight of modern presentations, and the value of fresh, seasonal ingredients. We view modern American cuisine as global cuisine and enjoy nothing more than the challenge of perfecting a new dish or drink."
Carter was the executive chef at Moto Restaurant—the city's first molecular gastronomy restaurant in Chicago—for four years before starting Feast & Imbibe in 2013. He and Bublick started working out of their home and catering pop up and underground dinners. Their first wedding was in 2014. By the end of the season, they had catered 17 weddings. They haven't looked back since.
Their top advice for couples? Hire a wedding planner and skip the plated dinners. "Plated dinners require all of your guests to have assigned seats and to choose their entrees," they explain. "We guarantee that figuring out who everyone will sit with, and next to will not be a fun bonding activity between you and your future spouse. Our servers will also be eternally grateful for not having to explain to Aunt Helen that she did in fact order the salmon and not the steak."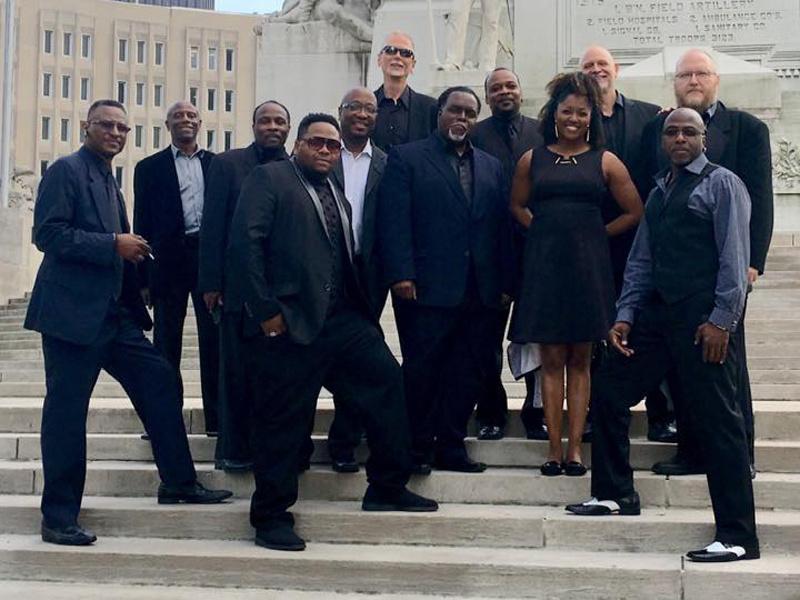 Chicago Catz was formed 34 years ago in 1986. "At that particular time, we were musicians working on a lot of commercial jingles because there was a big advertising industry in Chicago," says Kevin Smith, lead vocalist and keyboard player for the band. After playing a few jingles together, Richie Davis, guitarist for the band, suggested they come together and form a group. As the advertising industry began to change, Smith says the band found their niche in performing at weddings and corporate events.
"We brought our street knowledge and street performance, since we grew up playing in garage bands," Smith says. "So we kind of brought that element into weddings and corporate events and became the flavor of the month."
The band's mission is to provide music that enhances clients' wishes and makes their event special. "One of our calling cards that started garnering attention for us was our ability to read the crowd and keep the dance floor popping and happy," Smith says. With years of experience and dozens of glowing reviews, it's no surprise that they're pros at keeping the dance floor packed.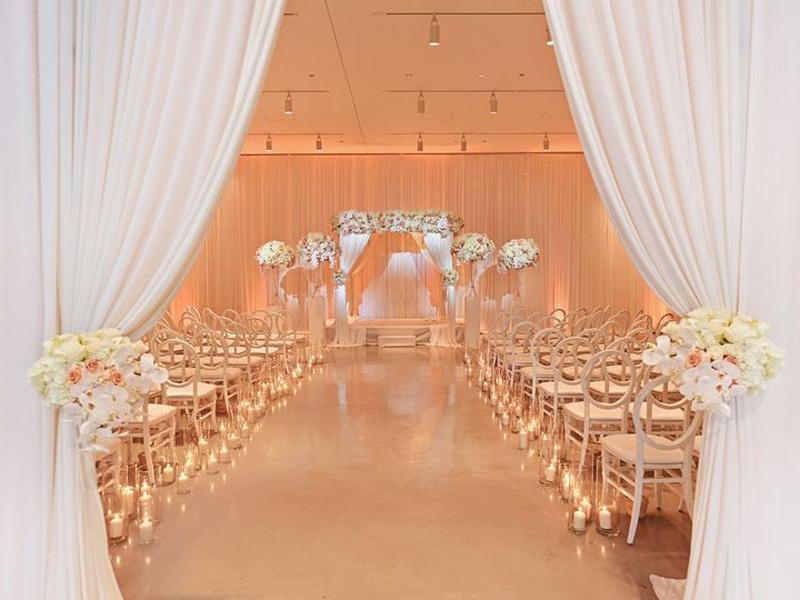 It was Desireé Dent's own wedding that got her interested in wedding and event planning. She had already been working in events, so the initial planning process was a breeze. But on the actual day, there was nobody to implement all of her plans, and it took a toll on her. "Needless to say, I did not have fun at my own wedding," she laughs. She was also sick on her honeymoon because she was so worn down from the wedding.
"That year, I had several friends of mine that were getting married, and I wanted to step in and help them not feel the way I did on my wedding day—and also not endure the sickness afterwards," she explains. She started Dejanae Events to assist couples in planning the most memorable day of their lives. "I want them to enjoy their food, I want them to taste their wedding cake and get to have fun and take photos and selfies with their wedding guests while we are behind the scenes making sure that everything is taken care of."
Dent says she's known for giving her clients honest feedback. "We're known for being very honest, very sincere, very frank and very genuine." But she says that honesty helps the couples achieve their dream wedding—and it leads to meaningful relationships after the celebration. "I love the fact that after the wedding that we are still connected—that many of my clients want to be friends on social media or friends in real life," she says. "I get to be a part of those social events that come after the wedding: birthdays, baby showers, graduations."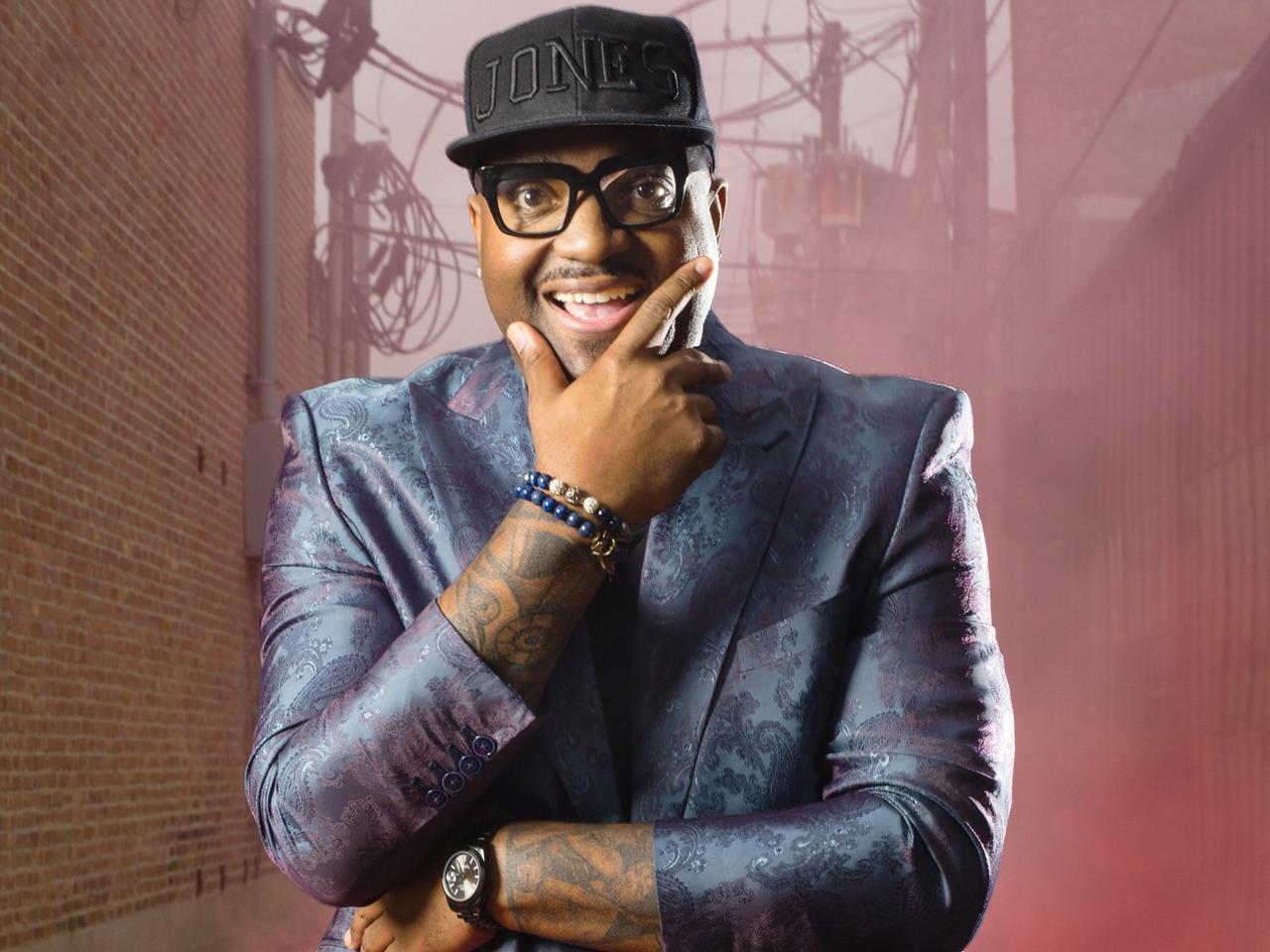 For DJ D. Jones, founder of Spark Entertainment Group, it's all about sharing music with people. "I genuinely enjoy knowing that I've created memories with people that will last a lifetime," he says. "Our mission at the Spark Entertainment Group is to provide a modern upscale entertainment experience for couples accompanied by established and notable professional DJs and live musicians."
They make this possible by meeting with couples and discussing their visions (which Jones says is his favorite part of his job). If you're struggling to nail down your own vision, Jones suggests looking at who you are as a couple for inspiration. "I always encourage my couples to strive to make their wedding as unique as they are," he says. "I tell every couple that there is no right or wrong way to do a wedding—the only wrong way is not to plan."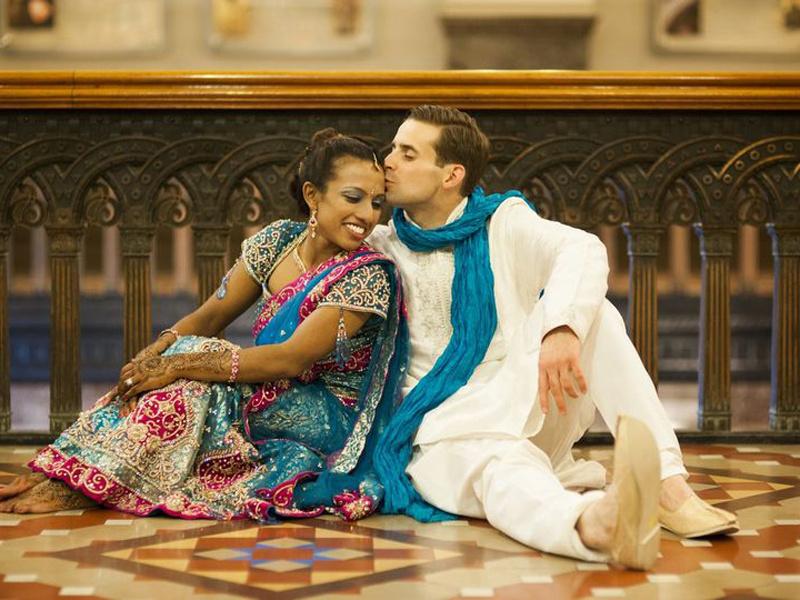 Serafilm Inc is a videography business owned by Christopher Amirilari, who is based in Chicago (but also serves the Rockford and South Bend areas). Amirilari is passionate about capturing couples on one of the most important days of their lives so they can cherish and relive the day for years to come.
Amirilari is the recipient of the Couple's Choice award and is best known for his phenomenal work and endearing personality. "Chris is not just a good videographer, but a good person in general," said one reviewer. "He makes the environment better through his personality and creativity."
Another reviewer reiterated that Amirilari truly has a stand-out personality. "Christopher is also one of the most genuine and caring people that we have ever met which instantly lets you know he is fully invested in capturing everything you could want."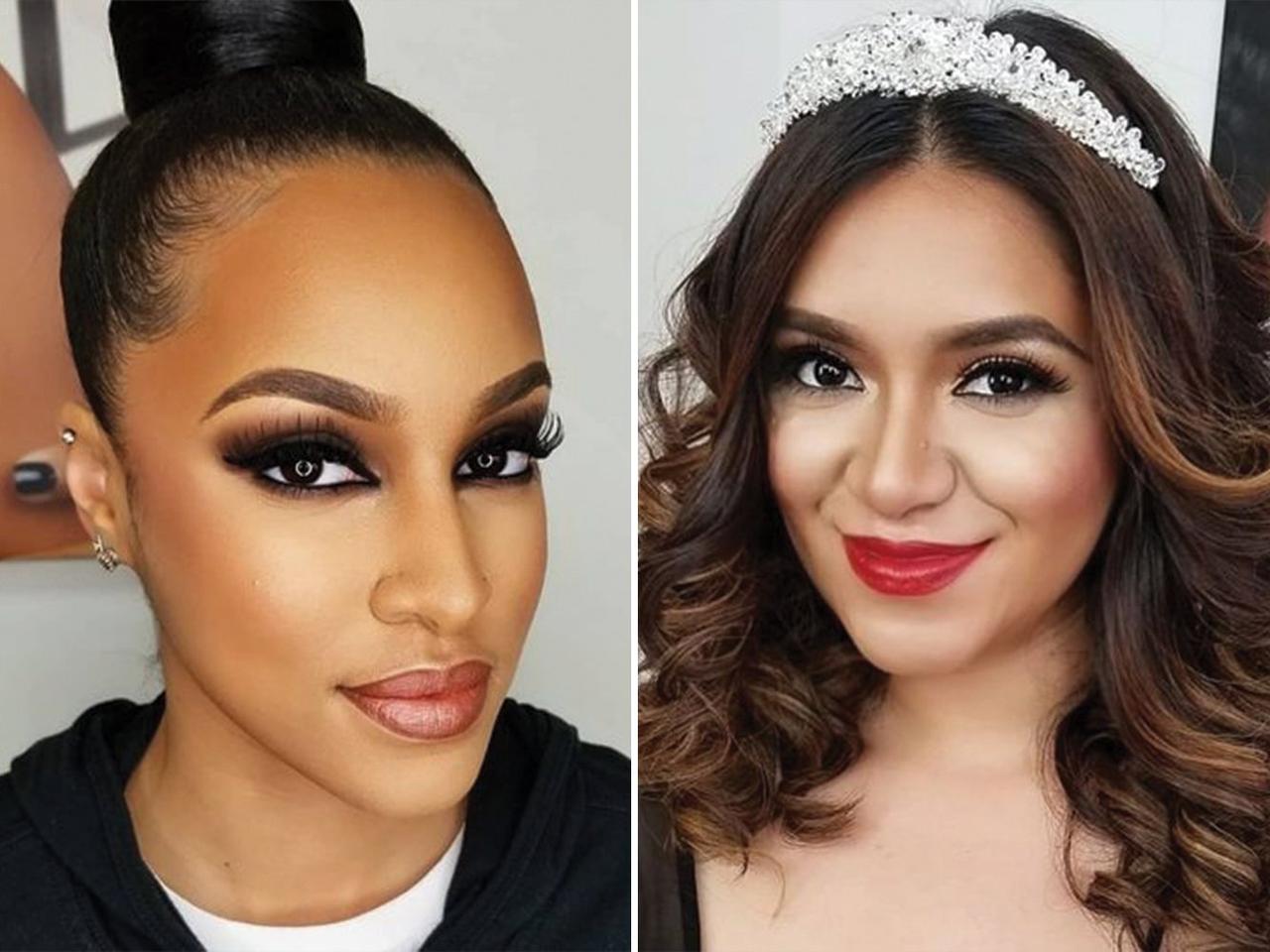 Founded by Bisi Essien, Crystal-Eyez Makeup & Beauty Lounge is a luxury bridal beauty salon in Chicago. The company is made up of award-winning hair stylists and makeup artists who go above and beyond to give you a customized look that will last you all night long.
As their WeddingWire storefront states, "Their goal is always to enhance your best features and hide any flaws, to reveal the best version of 'you.'" Based on the glowing reviews (and the 10 Couple's Choice awards they've won), they deliver on that mission.
One reviewer noted that she didn't like the feeling of heavy makeup on her face and said Essien really listened to her. "Bisi understood that I wanted a natural look and gave me exactly that," she said. "I truly felt amazing on my wedding day without feeling unrecognizable." Crystal-Eyez Makeup & Beauty Lounge offers all-inclusive bridal packages, as well as pre-wedding services including facials, waxing, brow shaping, lashes, hair extensions, and makeup/hair trials.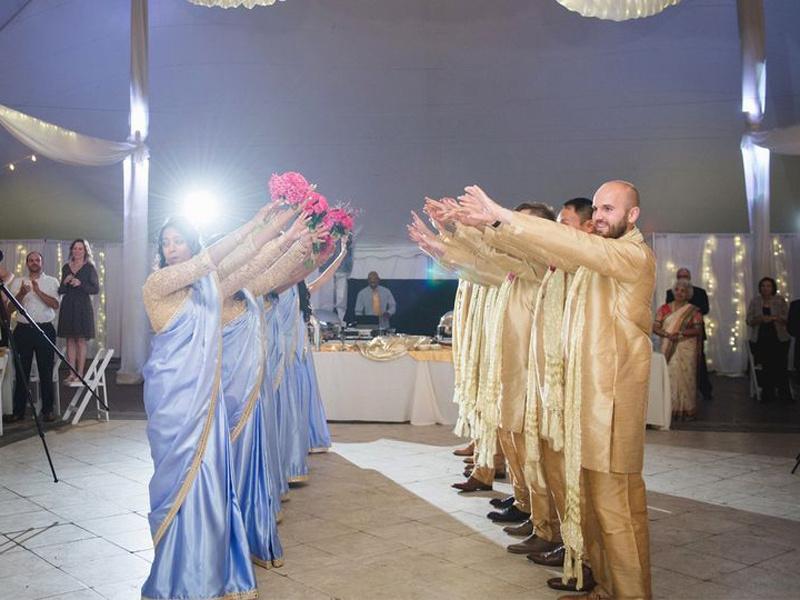 Mattrix Music & Entertainment is a professional DJ service that aims to provide couples with excellent service and positive energy for the ultimate entertainment experience. The company's DJs and MCs offer consultations so that they can truly get to know the couple in order to match their style and vision. The end result? "An experience that is authentically 'you,'" per their storefront.
DJ MattJ DaMattrix, founder of Mattrix Music & Entertainment, earns praise from couples for his professionalism, his talent and his attitude. "Mattrix was amazing; I seriously could not have asked for a better DJ," says one reviewer. "He created the perfect mix for the different demographics in my crowd—he catered to the sorority and fraternity members, the parents and grandparents, and also the more basic top 40 crowd."
Beyond his masterful DJ skills, the amount of care that DaMattrix puts into his events stands out to couples. "Matt is not only an excellent DJ, but he is also an amazing person," said one reviewer. "He cares about the music and the marriage."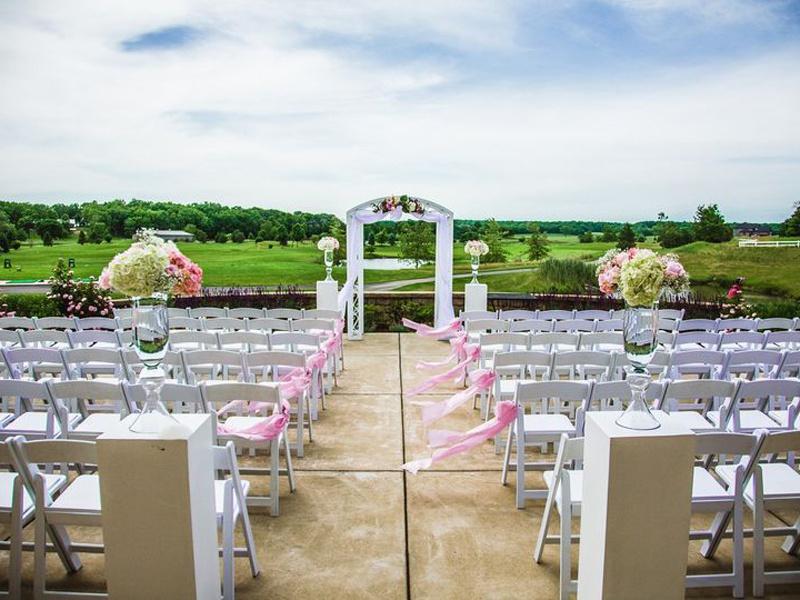 Bukky Garcia, owner of Exquisite Events and Floral Design, works in event planning, decorations and floral arrangements. She and her team promise to give couples exactly what they want for their wedding. With experience planning double weddings, military and civil, religious and non-religious, cultural, eco-friendly and destination weddings, they can accommodate any couple getting married.
In addition to the plethora of experience this company has, they also have glowing reviews from past clients. One client called Garcia the "Wedding Planner of the Decade," while others praised her for her professionalism, execution and attitude.
"I can't believe how everything turned out so beautiful and elegant," said one reviewer. "Bukky was like my counselor, my partner and my friend during this whole process." For reference, Exquisite Events and Floral Design has won two Couple's Choice awards.
Chuck Olu-Alabi, formerly Chuckstr Photography, is an extremely talented photographer in the Chicago area. In addition to his perfect record on WeddingWire, his Instagram account has 4,500 followers!
One couple said that Chuck has a special ability to capture those candid photos you'll want to post on Insta months after the fact. "Chuck did an amazing job with the photography, I would even call it award worthy!" they said. "He was literally everywhere, he got all of the shots, yet he didn't seem to be in the way."
Chuck has been perfecting his craft since 2010, so he's fully equipped to give you the wedding album of your dreams. Check out his Instagram page or storefront to see his work and book him for your event (he's available for events worldwide).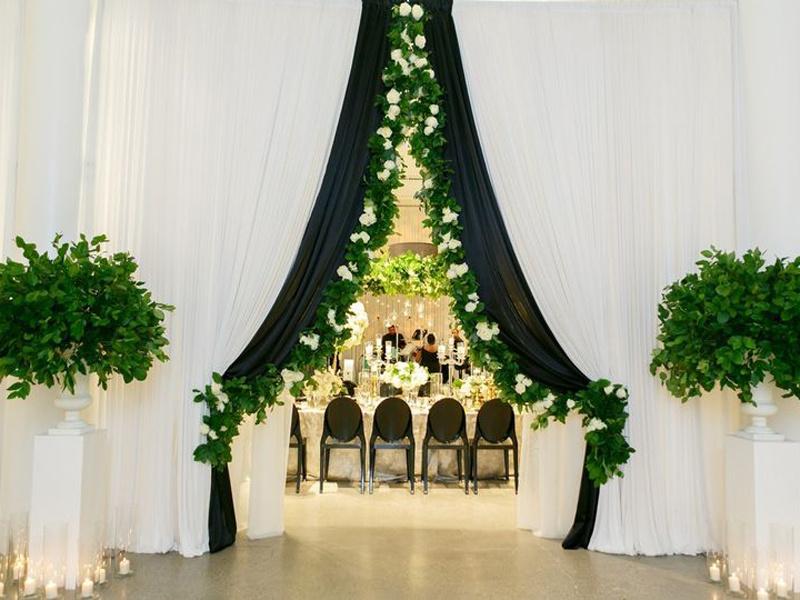 Kesh Events, an award-winning event planning and design firm in Chicago, was founded by Akeshi Akinseye. They are known for their opulent floral arrangements and over-the-top design aesthetic as well as flawless execution. Their hands-on approach to planning allows couples to create a one-of-a-kind, unforgettable experience.
"I didn't picture [my wedding] in my head looking as beautiful as it looked, [Akinseye] really brought everything that we talked about to life, and went above and beyond to make sure that it was exactly how she said it would be (even with a few extra tweaks)," said one reviewer.
Kesh Events also offers services for international weddings—and delivers on them. "We literally went to [Akinseye] and were like 'We want to get married in Greece,' which we have never been, and need you to help up with everything," explained one reviewer. "She went above and beyond and created an experience that we will remember forever."