23 Reviews
Recommended by 100% of couples
Quality of service

5 out of 5 rating

Average response time

5 out of 5 rating

Professionalism

5 out of 5 rating

Value

5 out of 5 rating

Flexibility

5 out of 5 rating
Awards
5 User photos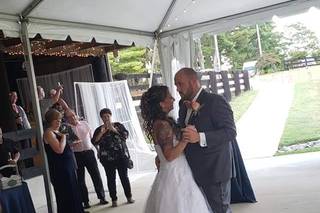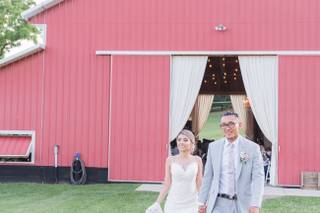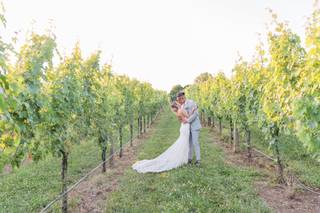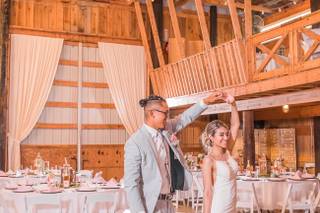 Roxanna

Married on 09/07/2019

Everything was perfect

This was by far the best place ever to get married! The owner susan was so amazing and stayed on top of everything! I couldn't imagine our special day anywhere else!

Jennifer

Married on 06/22/2019

Susan is the best!

Susan was always so nice & she never said no. She was always flexible with us and our needs. Even our photographer loved her! And well the barn is beautiful all on its own! Everyone loved it :)

Michelle

Married on 05/05/2019

Our wedding plans are coming
together very smoothly. Susan is amazing and we are very greatful for her. This venue is beautiful.

Are you interested?

Send a message

Nicole

Married on 11/04/2018

We are in the begining stages of our wedding planning and Susan has been super amazing! I love our venue and we love working with Susan. Recommended this venue to anyone who wants a rustic, country, barn setting.

Michelle

Married on 09/29/2018

Amazing!!!

The venue provides a lot. They are so helpful and communicative through the entire planning and wedding experience.

Marie

Married on 09/08/2018

We got married there yesterday and it was the most amazing and beautiful venue! Susan is so fantastic to work with! She was great with communication and so attentive to detail and any request! When it started to rain, she made sure it was all set up to do the ceremony inside and it was gorgeous! I love everything about Robin Hill Farm!

Shannen K.

Married on 11/18/2017

Susan and her team was so amazing during our planning process and the day of our wedding. They went above and beyond our expectations to make sure that every aspect of our day was amazing and we cannot say thank you enough.

Ashley

Married on 10/14/2017

Robin Hill Farm was amazing from start to finish. Susan and team are awesome and they helped my husband and I to have a great day and overall experience!

Taylor

Married on 09/09/2017

This was such an amazing venue! Besides being absolutely beautiful the owner is so nice and very responsive and understanding! I was able to plan the entire wedding half way across the world !

Katlyn

Married on 08/26/2017

Absolutely love Susan and her staff here at Robin Hill Farm!!!! My husband and I just got married here in August 2017. She was so flexible with us the past year, allowing us to come see the venue as many times as we wanted. She answered all and any questions we had and always responded quickly to text messages, phone calls and or emails. She was such a huge help in helping us plan and giving us ideas/suggestions for vendors. She was also a huge help with helping us set up the day before and day of. We also used their day Coordinator, Beth, who was absolutely amazing!!! We would not have been able to get through our day without her!!! Definitely recommend Robin Hill Farm!

Recommend this venue without any reservations! Susan is fantastic! From the very first walk through/appointment, she has been extremely friendly and helpful. I called her several times plus multiple short notice drives to the venue and she was always smiles and giving me tips and recommendations. The wedding couldn't have been better! It was beautiful, the team was very involved and making sure everything was running smoothly. I was very impressed with their professionalism, friendliness, and desire to make sure that my day was perfect! You can add on services to fit your needs so the total cost can vary from couple to couple. Thank you Robin Hill Farms for an unforgettable experience.

Ashley

Married on 06/17/2017

Absolutely loved Robin Hill Farm! Susan was very quick with responding to any of our questions. She was also around all day for our wedding to make sure everything turned out perfect! We did use the bridal and groom suites! The bridal suite was the best thing ever, it was perfect for all of my girls to get ready in, my hair and make up girls were able to come in also. This makes everything so much easier, this way your are not rushing to get to your wedding location. We couldn't of asked for a more perfect barn venue for our special day!

Katie

Married on 10/29/2016

Robin HIll is one of the most beautiful venues in Southern Maryland. Susan and her staff were so helpful and accomodating throughout the entire wedding planning process and on the day of the wedding. I am so happy we had our ceremony and reception there, and I am so thankful for Susan's patience and guidance.

Katrina

Married on 10/22/2016

Robin Hill Farm and Vineyards made our dream of a rustic barn wedding come to life. We stumbled across this gem and instantly fell in love after receiving a tour from Susan. We decided right then and there (without having seen any other venues) to have our wedding there. Susan is amazing! She is very down to earth, knows the property inside and out, and was extremely helpful in the planning and execution of our wedding. Your wedding day goes by so fast and craziness is always bound to happen, but Susan was there every step of the way to make sure things were seamless. I highly recommend Robin Hill Farm and Vineyards.

My husband and I absolutly love our wedding at Robin Hill Farm and Vineyards. Susan was such a sweetheart. She put up with all of my questions! She was a huge help the day of as well. The venue is just gorgeous! We could not have had a more perfect day!

Erin

Married on 11/07/2015

We could not have picked a better venue for our November wedding. Not only is the venue itself beautiful, but the staff is amazing. Susan and her husband were available from day one for walkthroughs and very responsive during the planning phase. We were able to start setting up the morning on the day before the wedding and they were there the entire time offering any help they could. What impressed me the most was how involved they were the day of the wedding, but they weren't ever in the way. They were always close by checking on things and making sure we didn't need anything, but they didn't hover. Susan took fantastic photos from the set up all the way through the reception and she even captured some moments that our wedding photographer didn't. The entire experience was amazing!

Jenn

Married on 10/24/2015

Robin Hill Farm was the 1st and only ceremony/reception site that we looked at, as it provided everything we were looking for in a venue - and was close to home! We fell in love with the set up of the red barn and the beautiful farm itself. Working with Susan was a pleasure as well. She was quick with responding about various inquires and was very helpful allowing us to visit the venue several times before our big day - including getting 'sneak peeks' of the other wedding set ups to gain a better idea of the different ways the farm/barn could be used and decorated. The possibilities with this venue are endless, making each wedding as unique as each couple. The scenery itself captured the vintage, rustic, outdoorsy appeal that we wanted and the animals on the farm also provided for a down home country feeling. We would highly recommend Robin Hill Farm and Vineyard for your event.

My husband and I were very impressed with the venue, location, and price when we first visited. The place books quickly because it's a great price for what they offer so we booked that day. The site is beautiful and rustic. Susan and her farm team are fantastic. My wedding date ended up being too cold and misty to have the ceremony outside. We had the ceremony in the barn, and then while the guests were eating appetizers, the farm staff set the reception up. Our big day was special and easy because of Robin Hill Farm.

Ping

Married on 07/11/2015

Susan and her crew at Robin Hill are excellent! Susan is flexible, professional, and thoughtful. On the afternoon of the wedding, our bridal party was eating lunch at a side area without tables. Susan thoughtfully set up tables, chairs, and a tablecloth so our bridal party could eat and relax before the wedding.

I can't explain what a beautiful place this is: the grove and hill are beautiful places to have a ceremony outside, the barn is elegant and rustic, and the property is gorgeous. The bridal suite is beautiful and equipped with a half kitchen and full bathroom.

Thank you, Susan, for working with us and being so flexible! Robin Hill will forever be a special place for us.

We LOVE Robin Hill Farm. Beautiful venue, great people to work with, everything was perfect! And a great price, I never felt like I was getting ripped off like I did at a few other venues I checked out.

Bethany

Married on 09/14/2014

We LOVED our experience at Robin Hill Farm and Vineyard! The venue is beautiful and they have put so much thought into many details that make the setting picture perfect. It was an incredible value! Susan who was our POC was so great to work with. She was responsive and offered great suggestions when we asked. She was helpful and made us feel right at home. I would highly recommend this venue! Also, the bridal suite was beautiful!!

Christina

Married on 09/13/2014

Absolute loved this venue from the moment I saw it. Very professional and easy going. Very supportive in the decisions to make my wedding my very own. Always around when when setting up and during the actual wedding if anything should happen.

Coral

Married on 07/30/2016

This is a great venue for a wedding! Of course, the weather may be a factor. Plan to book well in advance as this venue is scheduled more than a year in advance in some cases. Staff are very accommodating. Susan was a pleasure to work with both before and the day of the wedding. Venue is beautiful for photographs both inside and out. RHF is at the top of my list for an event venue.
Are you interested?
Send a message