39 Reviews
Recommended by 98% of couples
Quality of service

4.9 out of 5 rating

Average response time

4.8 out of 5 rating

Professionalism

4.9 out of 5 rating

Value

4.9 out of 5 rating

Flexibility

4.9 out of 5 rating
11 User photos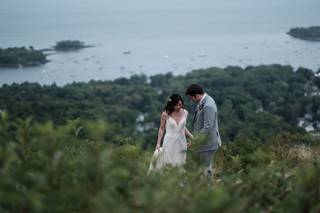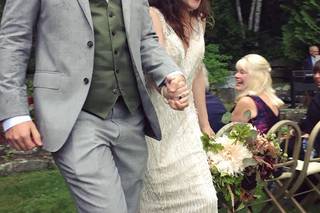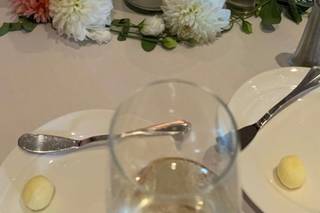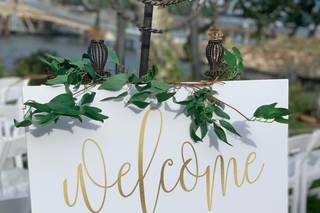 + 7

photos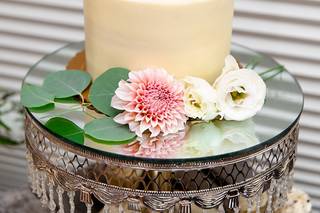 Elizabeth H.

Married on 05/07/2022

Enthusiastic, generous with time and creative with budget

We worked with Catie during our venue exploration phase. She gave us her honest opinion about the feasibility of our wedding vision and helped us search for vendors to work within our budget and timeframe. Without asking for any fee, Catie made exploratory calls and e-mails to the vendors in her network. We ultimately decided to go with a venue in a different area but if we had remained in Maine, we would have gone with Catie!

Victoria N.

Married on 06/18/2021

Highly recommend!

Catie and her team are great! Catie helped us put together our vows and our rehearsal for our wedding. Catie unfortunately was not able to be our officiant for the day, but she worked closely with us to make our day special! Barbara Kenny was our officiant and she was sweet and very professional and I am so happy we went with Destination Maine for our wedding day!

Charles P.

Married on 06/01/2021

Destination Maine Weddings is Terrific!

Catie was terrific. She worked closely with our daughter and husband throughout the wedding planning process and months leading up to the wedding day. The vendors she recommended were first rate. She worked tirelessly the weekend of the wedding, pulling together all the details and keeping everything right on schedule. Highly recommend her to anyone planning a Maine destination wedding. She is the best!

Destination Maine Weddings's reply:

Thank you Chuck.


Everything about the weekend was amazing, from the ceremony to the reception. There was so much joy, laughter and love.

Catie



Are you interested?

Send a message

Zack M.

Married on 02/09/2020

A god send for boots on the ground

My wife and I live in Chicago and planned a wedding set in Camden, ME. We knew we needed a couple things from a coordinator but we got so much more from Catie. She was a creative collaborator that helped us flush out and realize our half ideas, a stellar stage manager who we felt confident handing the keys off to on the day, a flexible expert on weddings that guided us on how things have worked in the past but was open to figuring out how to accomplish our personal ideas, and she was a kind-hearted anticipator who solved emotional needs of us and our families. Catie was our rock through and through and I can't imagine trying to plan a wedding, let alone one out of state, without someone as stellar as Catie.

Destination Maine Weddings's reply:

Thank you Zack-

You and Sara had one of the most beautiful wedding weekends. From the rehearsal dinner and all the toasts to the ceremony.
The reception with all the personal touches you both added was nothing short of a perfect production of your talents. And that dress!! A story to be written there.
Catie

Victoria B.

Married on 10/12/2019

Our perfect day, thanks to the perfect planer!

Catie was amazing to work with! She was so attentive and helped make every detail of my wedding day perfect. Whenever I had questions or concerns she was quick to answer them and put my mind at ease. I would highly recommend working with destination Maine weddings if you're choosing this beautiful state for your special day!!

Lameis H.

Married on 10/05/2019

Best wedding planner!

Hiring Catie for my destination wedding in Portland, Maine was one of the best decisions I have ever made. Planning a wedding in Portland from Chicago was not easy, having Catie be my go-to person for the wedding was incredible. Being able to ship her everything I needed (favors, welcome bag contents, gifts, MY DRESS, etc) was such a huge relief to my family and I. I hired her for the month before the wedding and she finalized all the logistics and timelines with my vendors, helped me with table settings, program designs and answered any/all questions I had. And that was just leading up to the wedding! Once I landed in Portland, Catie took over completely, I was so relaxed, my fiance and I were actually able to have a date night before our guests arrived! The day of the wedding her and her team were on top of it, making sure we had everything we needed in our rooms & limo (champagne, food, etc.), making sure the reception had the tables setup up perfectly, getting the ceremony going, keeping us on time for the reception and making sure all our gifts were securely collected. It was such a relief knowing she was there the whole time. Even after the wedding, she arranged to ship things back to Chicago for me. I'm SO SO happy I chose Catie and I highly encourage anyone who's thinking of having a destination wedding in Portland to hire Catie, she's absolutely the best. Thank you Catie for everything!

Destination Maine Weddings's reply:

Thank you Lameis. What a weekend full of joy, love, dancing, and fun.
It was such an honor to work with you and your families.

Catie

Anne

Married on 09/14/2019

Highly recommend!

Destination Maine Weddings was awesome to work with from planning the details of the wedding and reception right through the big day! I was able to thoroughly enjoy my daughter's wedding! Catie was incredibly professional, helpful and fun during the planning process and Kim made sure the whole day (and rehearsal) ran smoothly. They both went above and beyond the call of duty and were a joy to work with! I initially debated using a wedding planner to try to keep costs down but I have to say it was money well spent. I would highly recommend Destination Maine Weddings to friends! Thank you so much Catie and Kim!

Jessica

Married on 09/07/2019

Incredible experience! 10/10 would recommend!

We hired Catie and the DMW team for our wedding in August and it was the best decision we could have made for our wedding! From start to finish, Catie was responsive, incredibly helpful, dedicated and went above and beyond before, during and after to personally ensure we had the best night of our lives and the most amazing wedding! We met for coffee, had late night and early morning phone chats- Catie listened to our vision and made it come to life better than we could have imagined, she was on top of every single detail and organized and ran our day of schedule to flow effortlessly and flawlessly. Even our wedding guests were complimenting how well the wedding day was organized and run!! I can't say enough positive things about Catie! I seriously don't know what we would have done without her. She made my wedding and experience as a bride so magical and stress-free and I know we will remain good friends, that's how amazing she is!

Destination Maine Weddings's reply:

Thank you Jess! You were so much fun to work with! Being an event planner yourself I was so honored to work with you and Jamal.
xo
Catie


Jimmy P.

Married on 08/17/2019

Peace of mind for our wedding day!

We had the pleasure of working with Catie as our day-of wedding planner. I can't tell you how amazing it was to have someone who was cool, calm and collected on our big day. Catie was in control, working with our wedding party and vendors to make sure everyone was informed and where they needed to be. We also shared a special moment right after the ceremony where Catie asked us the legal question and then signed the marriage certificate. She had our signature cocktails ready and waiting for the cheers! I would recommend Catie to anyone who wants to hire a wedding planner that is experienced, professional and a special person to work with. Thanks again for everything Catie!

Abbie A.

Married on 01/09/2019

Catie is fantastic!

Catie was an instrumental part of making our wedding day the incredible experience that it was. I truly have no clue what we would have done without all of her expertise, planning, coordination, or of course, humor. We would HIGHLY recommend her to anyone! We are eternally grateful :)

Destination Maine Weddings's reply:

Thank you Abbie.

The whole wedding weekend was so much fun, with old and new friends. The ceremony vows were the most heartfelt. The barn dancing, the toasts-so much pure joy.

Catie


Rocky B.

Married on 11/08/2018

Fabulous mother/daughter team

Caity and Amy were fabulous ! They were attentive and responsive, no matter the request. I swear Amy is a mind reader, she always knew what we needed before we did ! We did not have one glitch throughout the entire weekend. Of all the expenses incurred, Caity and Amy gave us the most "bang for the buck". Fabulous !

Destination Maine Weddings's reply:

Thank you so much Rocky, it was our honor to be apart of your daughters day. The whole weekend was filled with so much love, joy and fun!

Emma F.

Married on 09/15/2018

Stayed True to Ourselves

Catie was with us practically from day one, helping us plan every minute detail of our special day. She saw our vision and helped us realize it. We couldn't have asked for a more perfect celebration! From the table decorations (greens from her own backyard mixed with farm fresh flowers!) to the vegan cookies we served for dessert, Catie helped ensure that our reception venue and wedding experience was casual and fun for everyone. She helped us navigate food and alcohol on an extremely limited budget, and worked behind the scenes to remedy the situation when some vendors fell through at (nearly) the last minute. Our ceremony, which Catie officiated, was intimate and totally special--we were literally surrounded by our friends and family. Afterward, everyone kept asking about where we got the readings! They had never been so moved by a non-religious ceremony. Catie had some amazing suggestions for us to choose from, and we worked with her to create a short ceremony that celebrated the depth of our love for one another, recognizing and honoring the fact that we are continuing our adventure, rather than just beginning it. My husband works full-time and more, and I'm a full-time graduate student on a research assistantship, so we had no time between us to plan a wedding at the bare-bones venue we picked early on. Catie saved the day and helped us stay true to ourselves. Our wedding was, all around, a perfect reflection of our love for each other. What a blessing indeed!

Emily

Married on 06/18/2018

We cannot say enough great things about Catie and Destination Maine Weddings. Catie was the officiant for our small destination wedding in Bar Harbor, ME, and she truly went above and beyond to help us create a very personalized, beautiful, and special ceremony. She made the entire process fun, and she put in extra time to meet with us and get to know us as she helped us create the ceremony. Catie's role well exceeded officiant - she also helped us to coordinate details the day of the wedding, and she even offered to drive us and our photographer into Acadia National Park to take special photos post-ceremony. I highly recommend using Catie for your wedding!

Destination Maine Weddings's reply:

Thank you Emily. Your ceremony was so special and I was honored to be apart of it.

Karen

Married on 06/16/2018

Catie was outstanding! She is brilliant, anticipated things we never would have known to take care of and, when we had a last minute venue change, she single handedly made it happen. The wedding was magical and in great part due to her attention to detail and conscientious. As the mother of the bride, I was so relaxed and enjoyed the entire day, thanks to the fact that Catie was taking care of all the pieces and making it all work smoothly. I can't say enough wonderful things about the way she executed her job.

Destination Maine Weddings's reply:

Thank you Karen for the kind words. I loved working with all of you.
C

Madeleine

Married on 06/16/2018

Catie was incredible and tied so many details together for the perfect weekend. We couldn't think of one thing we would change about the weekend, because Catie thought through every detail, even those we didn't even think to consider. Our guests have been raving about how fun and beautiful the weekend was, and every time we answer that it was because Catie was orchestrating the event. We were so relaxed and happy during the whole weekend because we knew Catie was taking care of us. THANK YOU CATIE!!

Destination Maine Weddings's reply:

Maddy,

Thank you! It was so much fun to work with you, Rall and your families.
What a party weekend you guys throw!
Cheers-
Catie


Susan

Married on 06/09/2018

My daughter (the bride) found this awesome mother/daughter wedding planner team. Catie and Amy were recommended by the wedding coordinator (Mary Mace) at the York Harbor Reading Room, the most amazing venue on the planet. I really wasn't sure what they would be doing, but they did everything. And we needed the help badly. I was in California, the bride in Maryland, and the wedding was in Maine. They brought our stress level way down!! They gave excellent advice about EVERYTHING. They also handled many details that made our lives so much easier - the RSVP's went directly to them. If there were questions about meal requests, they handled them. They picked up decorations, candles, gift items from us and delivered them where they needed to go. They stuffed welcome bags for the guests. They stocked the rental houses for the bridesmaids and groomsmen with cereal, drinks, fresh fruit, etc. They picked up flowers and decorations after the wedding and delivered them to the house. They arranged for dessert delivery to my home for the farewell brunch that was held at my house. There was no detail left undone. Everything ran so smoothly, and Catie and Amy were the nicest people ever!! The whole event was so awesome that my other daughter wants to get married in Maine also. We will definitely use Catie and Amy again as our wedding planners. They were the nicest, most competent wedding and party planners I have ever seen. Thank you, thank you, thank you.

Destination Maine Weddings's reply:

Susan,

What a wonderful weekend that was. Thank you so much for your kind words.
Catie & Amy

Sara

Married on 06/09/2018

Best choice I made! (besides the groom)

Catie and Amy were amazing! I have very bad anxiety and OCD, but they made sure my day was stress free. They were able to coordinate between me, my mother, and my MIL/FIL, which really cut down on the tension. I would send 10+ emails a day, and they were always very patient and wonderful with follow through. I already know that we will be using them for my sister's wedding, no matter where it is. And I hope to use them for baby showers and any other event that comes up. They were a joy to work with. It becomes like working with a best friend. Everything turned out beautiful, and all of the details were taken care of. If there were any issues I didn't find out about them until days later, if at all. (Some people showed up without RSVPing, some people didn't show up, but Catie and Amy took care of all of it without me, which was amazing.) I was able to focus on the wonderful day and not worry about anything.

I can't say enough good things about Catie and Amy. They were worth every penny. Now my first advice to any newly engaged couple is to hire a wedding planner like Catie and Amy.


Eric

Married on 06/09/2018

From the moment we met Catie, we knew she was the right person to marry us. She was smart, sweet, very knowledgeable and provided an invaluable sense of comfort. We were in very good hands with Catie, who was more than just our officiant. She was a guide, a planner, and maybe most importantly, someone we could always talk to about our ideas and concerns throughout the wedding planning process. On our wedding day, Catie did a masterful job with the ceremony. She's an elegant orator and her pacing was perfect. Not only did we feel that way, but our guests raved about her as well. Afterward, Catie said, "It was an honor to be part of your wedding." The feeling was 100 percent mutual. We were honored and incredibly thankful to have her be part of our wedding – and we were honored and incredibly thankful to have her in our lives.

Lisa

Married on 06/02/2018

Catie was seriously AMAZING! From taking pictures of different venues to send to me (I live out of state) to making sure the flowers for the centerpieces arrived on time and placed nicely she organized it all. The day of the ceremony I did not have to worry about anything, she was on top of everything and made sure it all went smoothly. THANK YOU!

Genevieve

Married on 05/26/2018

My now-husband didn't want to be involved in the wedding planning (shocking) so I worked closely with Catie throughout the whole process, and she was the best! She was always very responsive when I had questions, and was happy to work with our vendors to coordinate things on my behalf. I run my own business and didn't have much time to devote to wedding planning. Working with Catie was awesome because she has so many ties to vendors in the business and takes the guessing work out of who to use for what. She also gives you vendor options that you may never know existed. Catie and I discussed how I wanted the food, flowers, lighting, etc. and she would make the initial contact with the vendors so by the time I would speak to them, they already knew what I was looking for saving me hours of work!

Catie was very helpful in getting us what we needed to pull everything off, including tables, chairs, candles, bistro lights, flowers, etc. She was also very supportive of our vision to have our wedding in a very raw industrial setting and still made it simple, classy, and elegant. In the end, we had an incredible wedding that people are still talking about, and wouldn't change a single thing about it!

Catie was also essential in orchestrating the flow & timeline of the day, while having to manage the fact that our ceremony and reception were in 2 different spots (about 4 miles apart). She juggled multiple vendors, plus the bridal party, and kept us on time for everything. And she was always fun and professional throughout the whole thing! I can't count how many people came up to me that night and the next day at brunch to say how awesome my planner was.

We honestly couldn't speak more highly of our whole experience with Catie if we tried. It was fantastic! She IS fantastic!

Destination Maine Weddings's reply:

Genevieve,

Thank you so much. I was so honored to be apart of your day.
xo
Catie

Laura

Married on 10/21/2017

We had the best experience with Catie! She was so helpful from the day we met all the way through the wedding! She helped bring everything I imagined into a reality and everything on the day of the wedding went perfectly. I am from out of town and having Catie's help with picking vendors, communicating with everyone, giving me ideas, and executing those ideas was essential. We could not have done it without her!

Pya

Married on 10/14/2017

Catherine and Amy at Destination Maine Weddings provided an outstanding professional coordination of an extremely detailed three day wedding at a difficult venue. They assisted with the complications of multiple vendor deliveries and made it appear to be seamless They succeeded to make the day focus exclusively on the bride and groom. The day would not have been as relaxed without them. I can not imagine the wedding day without them.

Destination Maine Weddings's reply:

Thank-you Pia. it was a pleasure to work with you and your family.

Catie & Amy

Lanee

Married on 09/14/2017

We can't say enough great things about Catie! We live in Iowa and wanted to have a beautiful destination wedding in Maine. From the first time we contacted her, she put us at ease. She took all the stress out of planning a wedding. She helped us with getting our marriage license. She helped us pick the perfect location. The flowers were perfect. The photographer she recommended was amazing. We always refer to that day as "The Best Day Ever". And that is in part due to all of Catie's dedication and hard work to make it that way. We appreciate every thing she did to make the perfect day!

Destination Maine Weddings's reply:

i loved working with you two! You have an amazing love story.

C.

Julie

Married on 08/12/2017

We would not have been able to pull this wedding off without Catie! We planned our wedding in a short amount of time on Long Island (Casco Bay) and logistics of getting everything out to the island was quite complicated. Catie kept us calm and was able to pull everything off with the many connections she has in Maine. Having Catie and her daughter, Amy, there on the day of to make sure everything was running smoothly while we just enjoyed the day was priceless. Highly recommend!

Sascha

Married on 05/25/2017

Destination Maine weddings was the best choice ever. Catherine is such an amazing person and we were delighted to work with her. She made our wedding even more special.
Are you interested?
Send a message