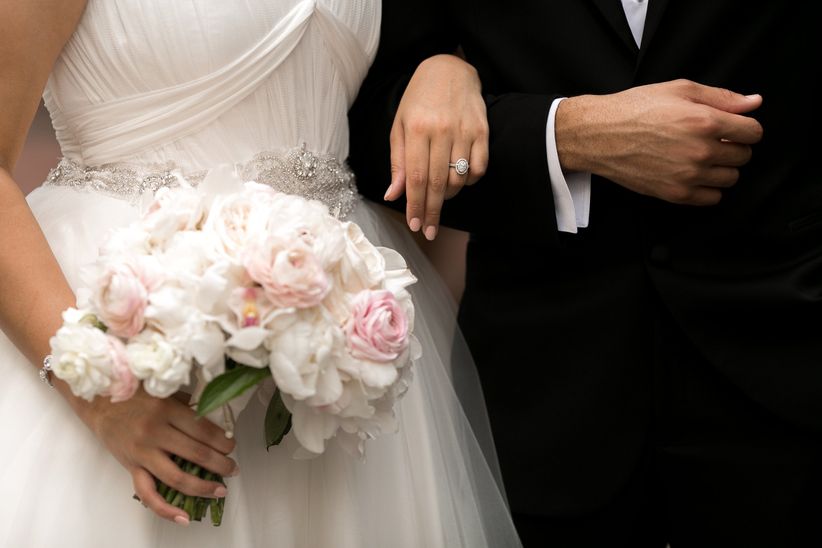 Photo: Arte De Vie
If you're recently-engaged and are already attached at the hip to your wedding organizer, we applaud you for your eagerness to stay on top of your wedding plans. Getting organized from the start is a great way to streamline your wedding planning process and minimize unnecessary stress later on.
You've already got your wedding organizer — now, follow these five rules to begin wedding planning on a high note.
Download a Planning App
Having all of your wedding details easily accessible through your phone means that you'll be able to plan on-the-go (read: when you're doing something non-wedding related and suddenly remember that you forgot to respond to your vendor's email). The WeddingWire app will guide you through your planning process step-by-step — plus it's entirely customizable, with a wedding countdown, searchable vendor directory, in-app vendor messaging, and an interactive checklist. It's literally your virtual wedding organizer!
Start a Wedding Binder
A lot of your wedding documents will probably be exchanged digitally, but you'll likely end up with plenty of hard copies along the way, too. Before you dive into the deep end of wedding planning, create a specific folder, binder or file box that is strictly for all of those paper-based wedding materials. Use this as your wedding organizer to sort everything by vendor, or use general categories such as contracts, receipts, inspiration, etc. Using a special binder is one of the simplest wedding organization tips, but it definitely goes a long way in the end.
While you're at it, create a brand-new email address and use it for all of your wedding correspondence. This will consolidate important planning-related messages, such as vendor inquiries, invoices, and contracts. Having a designated wedding email account is a great option if you don't want to constantly share your personal email address, and it also comes in handy if you ever need a break from wedding planning. Since it's not your primary account, you won't have to worry about missing an important personal email if you leave the folder untouched for a few days while you mentally refresh from wedding planning.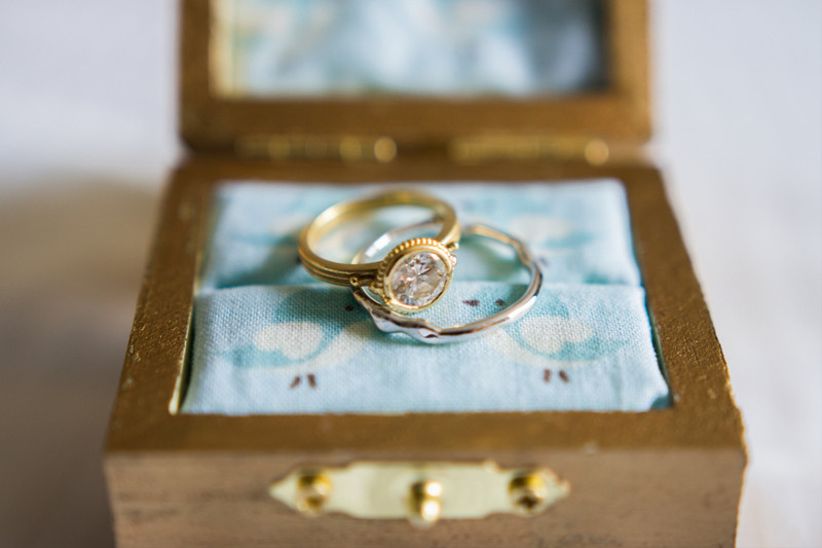 Photo: Busy Bride Planning + Consulting
Get Your Inspiration in Order
Before you narrow down your exact vision, browsing through too much wedding inspiration can easily send you into overdrive mode, especially if you're feeling torn between more than one style or haven't finalized your wedding budget. Keep the process streamlined by sorting the ideas you come across into either "must-have" or "wish list" categories. On Pinterest, create individual boards for specific details, such as flowers, attire, stationery, and so on. Separating these categories from the start will make it easier to go back and eliminate the ideas you aren't going to use once you've decided on an exact wedding theme or style.
Create Your Wedding Website
It's important to get your wedding website up and running shortly after your engagement, even if you don't have all of your details set in stone yet. Not only will your guests be eager to check it out as soon as you finalize your date, but building your wedding website is almost like a back-up checklist. After you create your wedding website and update it as the date gets closer, you'll be able to see exactly which wedding details still need to be finalized, such as the members of your wedding party, room block information, and your wedding gift registry.

You'll also thank yourself for creating your website sooner rather than later, because as your wedding plans get underway, your guests will probably want to reach out to you with questions. Instead of feilding constant texts and phone calls about all of your details, make it clear that all of the necessary info can be found on your wedding website by sharing it when you send your save-the-dates and invitations. Your guests will have everything in one place, and you'll have peace of mind when you aren't answering a question about your dress code for the millionth time.
Recruit Your Wedding Helpers
If you're interested in hiring a wedding planner, start browsing for vendors in your area shortly after you get engaged. Hiring a great planner can help you save money in the long run (really!), and he or she will be your own personal wedding organizer by keeping you on-track and focused throughout the whole process.

If you have friends or family members who want to be involved with the wedding plans, do a quick survey of exactly what they're interested in, or if they have a preference at all. Maybe you have two besties who are willing to tag-team and scout the perfect blush bridesmaid dresses or patterned groomsmen ties that you don't have time to find yourself. Keep everything organized by designating certain details of the wedding that each person can focus on, and create a running list of who is doing what. Most importantly, know the difference between a friend who's helping out and one who wants to be hired as your wedding vendor.