The Wedding Dates to Avoid in 2022, 2023, and 2024
Check out our list of dates in 2022, 2023, and 2024 that you MIGHT want to avoid for your own wedding day.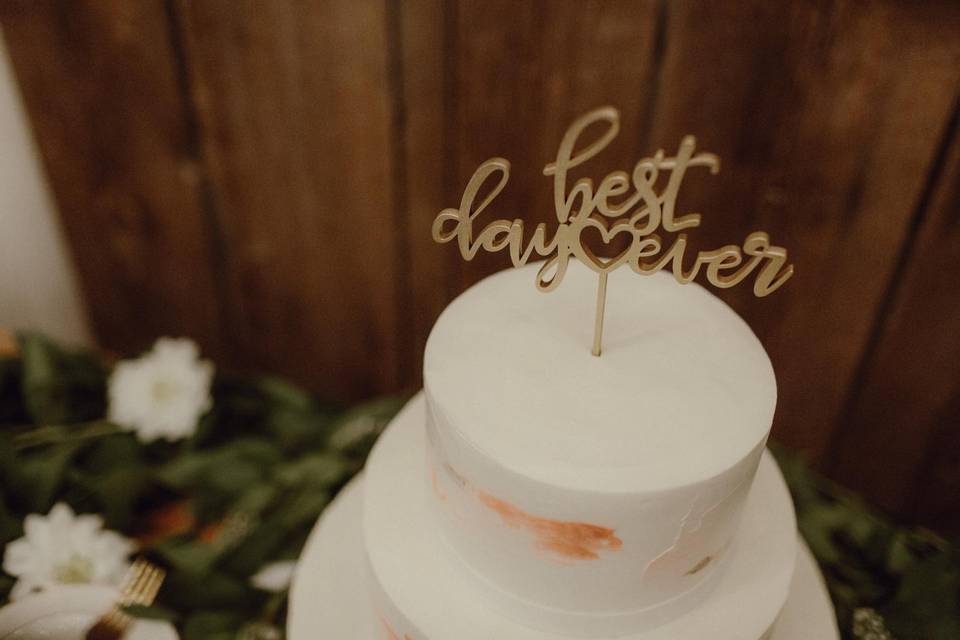 Many couples choose to avoid holding their weddings on holidays, because of concern that guests won't be able to attend due to longstanding travel plans or family events. Holiday weekends can also be more expensive for you, because vendors may be extra busy with other non-wedding events (think florists on Mother's Day or caterers on Thanksgiving), as well as for your guests, who might have trouble booking affordable accommodations and flights. You also may want to steer clear of major sporting events or other big national or local events – and traditionally "unlucky" days, like Friday the 13th. But really, your wedding date is your choice—if you don't think hosting your wedding on a particular holiday will affect the planning too much (and there aren't any religious exclusions), then go for it! Check out our list of wedding dates to (potentially) avoid in 2022, 2023, and 2024.
New Year's Day
Saturday, January 1, 2022
Sunday, January 1, 2023
Monday, January 1, 2024
Martin Luther King Jr. Day
Monday, January 17, 2022
Monday, January 16, 2023
Monday, January 15, 2024
Super Bowl Sunday
Sunday, February 13, 2022 (especially in Los Angeles, CA)
Sunday, February 12, 2023 (especially in Glendale, AZ)
Sunday, February 11, 2024 (especially in New Orleans, LA)
Valentine's Day
Monday, February 14, 2022
Tuesday, February 14, 2023
Wednesday, February 14, 2024
Presidents' Day
Monday, February 21, 2022
Monday, February 20, 2023
Monday, February 19, 2024
Academy Awards
Sunday, March 27, 2022 (especially in Los Angeles)
April Fool's Day
Friday, April 1, 2022
Saturday, April 1, 2023
Monday, April 1, 2023
Final Four
Saturday, April 2 and Monday, April 4, 2022 (especially in New Orleans, LA)
Saturday, April 1 and Monday, April 3, 2023 (especially in Houston, TX)
Saturday, April 6 and Monday, April 8, 2024 (especially in Phoenix, AZ)
Palm Sunday
Sunday, April 10, 2022
Sunday, April 2, 2023
Sunday, March 24, 2024
Passover
The evening of Friday, April 15 through the evening of Friday, April 22, 2022
The evening of Wednesday, April 5 through the evening of Wednesday, April 12, 2023
The evening of Monday, April 22 through the evening of Tuesday, April 30, 2024
Easter
Sunday, April 17, 2022
Sunday, April 9, 2023
Sunday, March 31, 2024
Ramadan
Saturday, April 2 through Sunday, May 1, 2022
Wednesday, March 22 through Thursday, April 20, 2023
Sunday, March 10 through Tuesday, April 9, 2024
Ram Navami
Sunday, April 10, 2022
Thursday, March 30, 2023
Wednesday, April 17, 2024
Eid al-Fitr
Monday, May 2 through Tuesday, May 3, 2022
Friday, April 21 through Saturday, April 22, 2023
Tuesday, April 9 through Wednesday, April 10, 2024
Mother's Day
Sunday, May 8, 2022
Sunday, May 14, 2023
Sunday, May 12, 2024
Memorial Day
Monday, May 30, 2022
Monday, May 29, 2023
Monday, May 27, 2024
Friday the 13th
Friday, May 13, 2022
Friday, January 13, 2023
Friday, October 13, 2023
Friday, September 13, 2024
Friday, December 13, 2024
Father's Day
Sunday, June 19, 2022
Sunday, June 18, 2023
Sunday, June 16, 2024
Independence Day
Monday, July 4, 2022
Tuesday, July 4, 2023
Thursday, July 4, 2024
Eid al-Adha
Saturday, July 9 through Sunday, July 10, 2022
Wednesday, June 28 through Thursday, June 29, 2023
Sunday, June 16 through Monday, June 17, 2024
Tisha B'Av
Friday, August 5 through Saturday, August 6, 2022
Wednesday, July 26 through Thursday, July 27, 2023
Monday, August 12 through Tuesday, August 13, 2024
Krishna Janmashtami
Thursday, August 18, 2022
Wednesday, September 6, 2023
Monday, August 26, 2024
Labor Day
Monday, September 5, 2022
Monday, September 4, 2023
Monday, September 2, 2024
Rosh Hashanah
Sunday, September 25 through Tuesday, September 27, 2022
Friday, September 15 through Sunday, September 17, 2023
Sunday, September 25 through Tuesday, September 27, 2024
Patriot Day
Sunday, September 11, 2022
Monday, September 11, 2023
Wednesday, September 11, 2024
Yom Kippur
Tuesday, October 4 through Wednesday, October 5, 2022
Sunday, September, 24 through Monday, September 25, 2023
Friday, October 11 through Saturday, October 12, 2024
Indigenous Peoples' Day
Monday, October 10, 2022
Monday, October 9, 2023
Monday, October 14, 2024
Halloween
Monday, October 31, 2022
Tuesday, October 31, 2023
Thursday, October 31, 2024
Veterans Day
Friday, November 11, 2022
Saturday, November 11, 2023
Monday, November 11, 2024
Thanksgiving
Thursday, November 24, 2022
Thursday, November 23, 2023
Thursday, November 28, 2024
National Pearl Harbor Remembrance Day
Wednesday, December 7, 2022
Thursday, December 7, 2023
Saturday, December 7, 2024
Christmas Eve
Saturday, December 24, 2022
Sunday, December 24, 2023
Tuesday, December 24, 2024
Christmas Day
Sunday, December 25, 2022
Monday, December 25, 2023
Wednesday, December 25, 2024
Kwanzaa
Monday, December 26, 2022 through Sunday, January 1, 2023
Tuesday, December 26, 2023 through Monday, January 1, 2024
Thursday, December 26, 2023 through Wednesday, January 1, 2025
New Year's Eve
Saturday, December 31, 2022
Sunday, December 31, 2023
Tuesday, December 31, 2024