10 Things to Look for When Choosing Wedding Accommodations for Your Guests
When researching wedding accommodations for your guests, be sure to pay attention to these details so that your loved ones find comfortable and convenient hotel options.

If you're hosting a lot of out-of-towners at your nuptials, you'll need to think about the wedding accommodations for your guests who are traveling into town. It's your responsibility to research wedding guest accommodations to recommend to your loved ones, and if possible, book a room block to make the process even easier for your crew (and potentially get group discounts to make everyone very happy!).
When researching wedding accommodations for your guests, be sure to pay attention to these details.
Location
When consider how guests choose a hotel, location is probably the biggest factor—your loved ones won't want to have to travel far to get to your wedding. Narrow your search by choosing hotels that are conveniently located near your wedding venue—the closer, the better. Finding wedding accommodations for guests within walking distance to your venue would be ideal, but those that are a short car or taxi ride away or accessible via public transportation are fine as well. If the closest hotels to your wedding venue are actually not that close, you may want to consider securing transportation for your guests to and from your wedding so that your loved ones won't have to worry about calling taxis or driving.
Budget
While some of your guests may be willing to splurge on a hotel room, the majority of your family members and friends will likely prefer more budget-friendly wedding accommodations. We recommend booking room blocks at two or more hotels, at a variety of price points. Fortunately, there are services available that will do the legwork for you and find the best possible group rates at hotels near your venue.
Size
Think about the number of guests you'll need to accommodate. If you're hosting lots of out-of-towners, focus your search of wedding accommodations on bigger hotels with lots of rooms. If there only a few out-of-towners to accommodate, you can also consider smaller inns and beds and breakfasts.
Rooms
When researching wedding accommodations for your guests, get a sense of what a room looks like—whether from online photos, virtual tours, reviews, or even by touring the hotel in person if you can. As you research and tour hotels, ask yourself: Would I feel comfortable staying at this hotel? If the answer is no, your guests probably won't be happy there either.
Availability
Make sure any hotels you're considering have the availability to accommodate your guests on your wedding weekend. Check and see if there are any major local events such as conventions, conferences, festivals, or sporting events that may cause rooms to book up quicker than usual.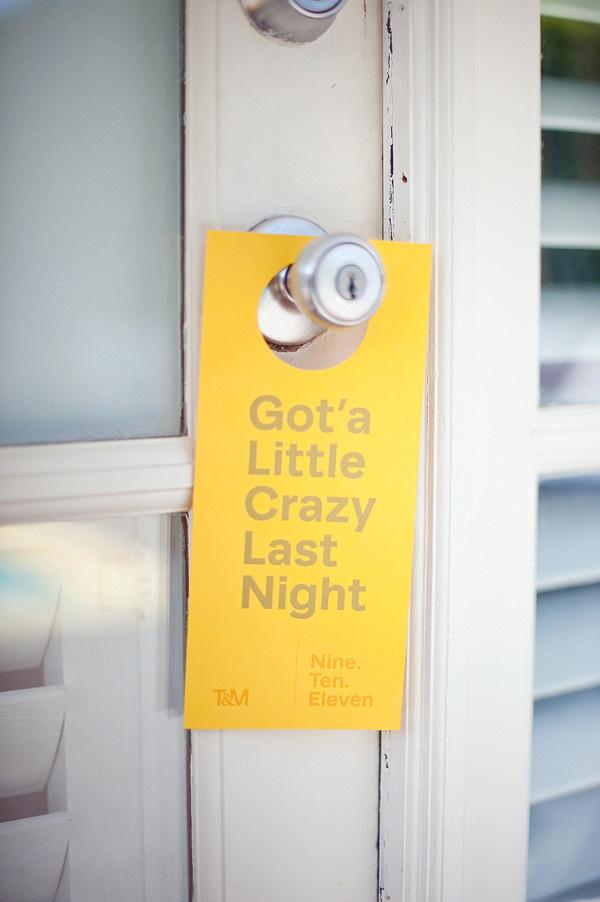 Room Blocks
A room block is a group of rooms a hotel will set aside that can only be booked by guests of your event. Oftentimes, hotels will offer group discounts on these rooms, which can be a major bonus for your guests. Find out if the hotels you're considering will reserve room blocks, and if so, what the terms are. Most of the time, hotels will only reserve a room block for a period of time, after which the rooms will be released to the public. If this is the case, be sure your guests are aware of the deadline (post it on your wedding website!), or else they'll miss the boat on the discount and potentially be shut out of the hotel all together.
Amenities
Certain hotel amenities, like cable TV, internet access, and parking might be "must-haves" in your book, while others, like a swimming pool, beach access, fitness center, and room service, might be nice to have but not essential. Think about what's important to the majority of your guests when it comes to wedding accommodations.
Transportation
Some hotels offer airport shuttles (a major plus!) and there are still others that, if you book a certain number of rooms, will provide transportation to and from your wedding. This can be a major convenience for your guests, so it's worth looking into when searching for wedding accommodations for your guests.
Event Space
If you're not hosting your wedding at a hotel, you may want to host pre-and post-wedding events at one of the hotels where your guests will be staying. Whether it's your rehearsal dinner or your post-wedding brunch, a hotel can be a great (and super-convenient) venue for wedding-related events. If this sounds appealing to you, look for accommodations for wedding guests that have space that can accommodate your events.
Welcome Bag Distribution
While this may not be a deal-breaker, if you are planning on distributing wedding welcome bags to your guests, find out in advance if your chosen hotels will distribute them to guests as they check in. If the hotel does not, you can always hand them out at your rehearsal dinner, but it's good to know the policy in advance.
Disclosure: This post contains affiliate links, some of which may be sponsored by paying vendors.