7 Ways Couples Can De-Stress Right Now
Learning how to manage stress is an engaged couple's secret weapon to happily ever after and we're sharing seven wedding planning stress relief tips you can try today.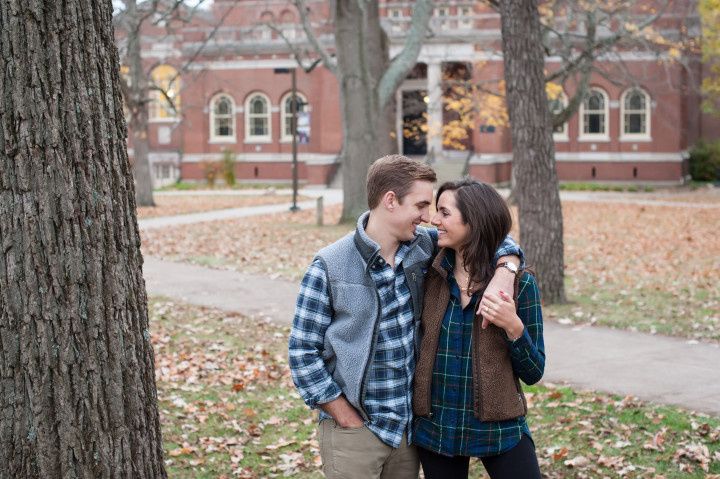 Wedding planning is an exciting, joy-filled time in your life, but if we're really being honest, it can also be a stressful one—and wedding planning stress relief isn't always the easiest thing to accomplish. From managing your budget to juggling your vendors to navigating family expectations and everything in between, there's no shortage of stress points to leave a couple feeling more overwhelmed than ever. Learning how to manage that stress is an engaged couple's secret weapon to happily ever after.
We're sharing seven wedding planning stress relief tips you can try today.
Care for your mind and body.
It's no secret that exercise is a key wedding planning stress relief method but if hitting the gym isn't your thing, give at-home yoga or meditation a try. Even a few minutes a day can make a major impact without feeling like just another "to-do" on the never-ending list. Remember that moving your body and calming your mind are both great ways to ensure you're taking care of yourself during this busy season of life.
Step away from the screen.
If you find yourself up at 2 a.m. stress-scrolling through Pinterest or constantly comparing yourself to that "other couple" on Instagram, consider setting boundaries on your social media consumption. There's nothing more stress-inducing than the feeling of inspiration overload and sometimes a break from your phone provides just the clarity you need. Boundaries can be anything from phone-free evenings to logging out of social media on the weekends. Find what works for you and make a plan to be intentional about time away from the screen.
Keep dating your partner.
Date nights are a must for engaged and married couples alike, but when you're in the thick of wedding planning try to carve out time that's free of wedding talk. It can look like a fancy night on the town or a quiet evening cooking dinner at home but keep the conversation light and relaxed. Rather than discussing the seating charts or table linens, use your date nights to simply enjoy each other's company and remember why you fell in love in the first place.
Nix the caffeine overkill.
When they're low on sleep and high on stress, brides-to-be tend to reach for the extra large coffee but make sure to keep a careful eye on your caffeine intake. If you're already feeling seriously anxious with wedding planning stress, large amounts of caffeine might make matters worse. Instead, try swapping your java with a relaxing green tea or some sparkling water for a beverage that still feels like a treat.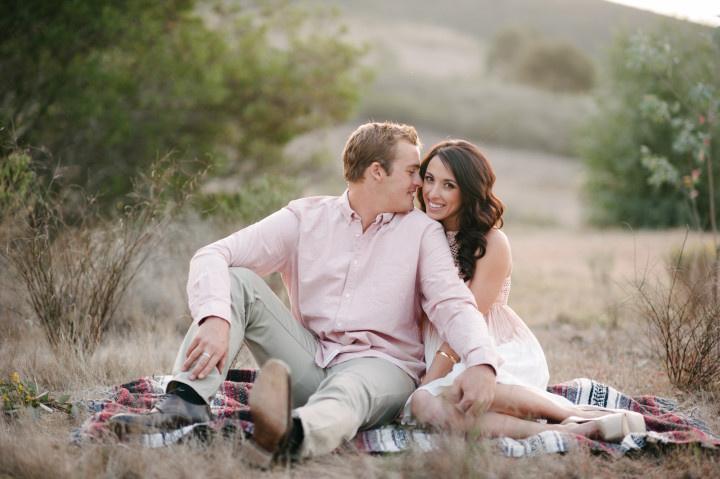 When in doubt, write it out.
When the stress is creeping in, sit down and write out a list of your wedding planning to-dos either on paper or using some great online tools. Order each task based on urgency and importance and don't forget to delegate as much as possible. Take it one step further to set the scene by lighting a beautiful candle, turning on some soothing music, and simply tackling one to-do at a time.
Plan a night on the town.
If wedding stress is getting you down, gather your best pals for an impromptu, totally casual night out. There's nothing quite like good food, drinks, and laughter to melt anxiety away and time with friends will keep you feeling grounded amidst the planning chaos.
Find a creative outlet.
Right now might not seem like the time to pick up a new hobby, but a fun craft like crocheting, painting, or calligraphy might be the perfect outlet for wedding planning stress relief. If you're the type that finds DIY projects relaxing, consider making your own wedding decor details but just make sure any DIYs are helping you actually de-stress instead of adding to it.
There are so many great ways to de-stress during the busyness of wedding planning so find what works for you and make it a part of your routine. Better yet, always keep in mind the big picture of spending forever with your love and the adventure that's ahead on this special day, and more importantly, after.