The Most Overplayed Wedding Songs—and What to Play Instead
A top DJ shares his picks for the most overplayed wedding songs, and the fresher favorites you should swap in.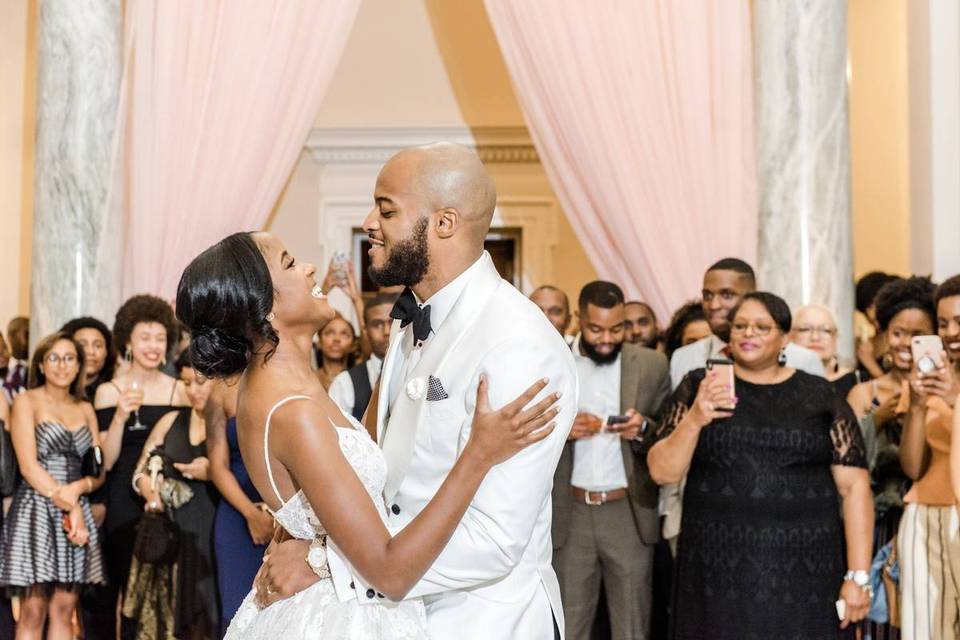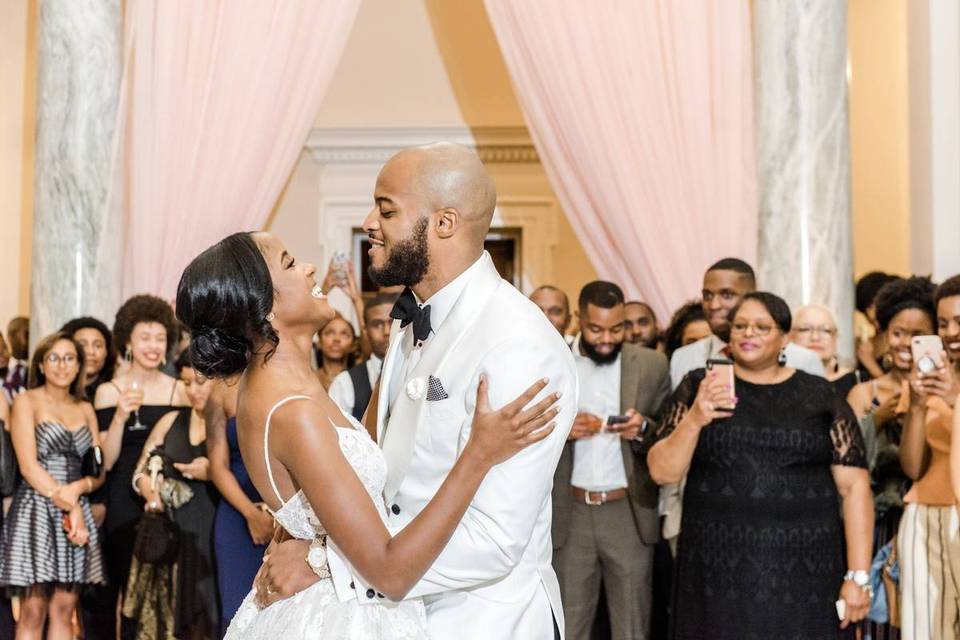 A packed dance floor is one of the hallmarks of an amazing wedding reception. In fact, according to a recent WeddingWire study, 55 percent of recent wedding guests said they pay the most attention to a wedding's music selection. That means you want your playlist to be full of fresh, fun, and upbeat favorites and steer clear of overplayed wedding songs that your guests have heard a thousand times before. We asked Digital Dave of DJ Digital Dave in Wexford, Pennsylvania to share the most overplayed wedding songs that you might want to skip.
Check out our expert's picks for the most overplayed wedding songs for the important musical moments on your big day—plus some fresh alternatives you're sure to love.
Processional Song
A wedding processional is a highly-anticipated moment—the song you choose should reflect the feeling you want to convey as you walk down the aisle, whether it's romantic, modern, traditional, or something completely unique.
Most overplayed song: "A Thousand Years" by Piano Guys or Christina Perri
Better choice: "Never Stop" (Wedding Version) by Safetysuit
Why: "'A Thousand Years' is a fantastic song but it's been played at thousands of weddings," says Dave. "You've probably never heard of Safetysuit, but you'll fall in love with 'Never Stop' on your first listen."
Other good options: "Latch" (Acoustic Version) by Sam Smith, "Can't Help Falling In Love With You" by Ingrid Michaelson
Couple's Reception Entrance Song
You've said your vows, now it's time to party! Choose an upbeat tune as you and your new spouse make your grand entrance into the reception.
Most overplayed song: "I Gotta Feeling" by Black Eyed Peas
Better choice: "Crazy In Love" by Beyonce feat. Jay-Z
Why: "The Black Eyed Peas classic is done, not only the song, but that sound has become cliche," says Dave. "Beyonce's breakout single may be older, but it's timeless and people can't not get hype when they hear those opening horns."
Other good options: "Adore You" by Harry Styles, "Higher Love" by Kygo & Whitney Houston
First Dance Song
There are so many first dance songs to choose from—select the tune with lyrics that feel personal to you as a couple.
Most overplayed song: "Perfect" by Ed Sheeran
Better choice: "Lover" by Taylor Swift
Why: "While 'Perfect' isn't that old it has been played a lot over the past two years and it's one of the most overplayed wedding songs," says Dave. "The vulnerability in Taylor Swift's retro sounding slow burner is tailor made for a first dance."
Other good options: "If I Ain't Got You" (Alicia Keys Cover) by James Bay, "Blessed" by Thomas Rhett
Father-Daughter Dance Song
A father-daughter dance is often a tear-jerker, but don't be afraid to have a little fun with your pick.
Most overplayed song: "I Loved Her First" by Heartland
Better choice: "First Man" by Camila Cabello
Why: "Heartland's song has been the top father-daughter song for almost 15 years, it's time for a change and Camila Cabello's beautiful ode to her father is near guaranteed to not leave a dry eye in the house (look up her Grammy performance)," says Dave.
Other good options: "Can't Take My Eyes Off You" by Frankie Valli and The 4 Seasons, "Daughters" by John Mayer
Mother-Son Dance Song
The mother-son dance is such a sweet moment during the reception—let your mom have a say in the tune you choose.
Most overplayed song: "My Wish" by Rascal Flatts
Better choice: A special song that has meaning to you and your mom.
Why: "My wife always sang 'Close To You' by the Carpenters to our son when he was a baby," says Dave. "Years from now, I'm going to tell him to dance with her to it at his wedding and she'll melt. Ask your parents about a special song from your childhood to use, don't feel pressured to use something canned in such a personal moment. (This can apply to father-daughter dance as well)."
Other good options: "Forever Young" by Rod Stewart, "Because You Loved Me" by Celine Dion
Cake Cutting Song
The cake cutting is a fun tradition many couples (and their guests!) enjoy, and the song to match the moment should be super-sweet, too.
Most overplayed song: "Sugar" by Maroon 5
Better choice: "Candy Shop" by 50 Cent
Why: "Spice up your cake cutting with the 50 Cent classic that's sure to get a crowd reaction when the opening notes hit," says Dave.
Other good options: "Sweetheart" by Thomas Rhett, "Love You Madly" by Cake
Last Dance Song
Your guests will likely crowd the dance floor for your last dance—make sure the song is a memorable one, whether you select something slow or upbeat.
Most overplayed song: "Closing Time" by Semisonic
Better choice: "We Are Young" by fun.
Why: "'Closing Time' wasn't considered that great when it was released in the 90s and it hasn't aged well, I suggest opting for the modern classic by fun. that will have your guests singing arm in arm until the closing line 'I'll carry you home tonight,'" says Dave.
Other good options: "Can't Stop The Feeling" by Justin Timberlake, "Killing Me Softly" by The Fugees