30 First Dance Songs That Are Modern AND Romantic
Choosing the first dance song is of many decisions to make for your wedding. Check out our picks for the best modern first dance songs for your big day.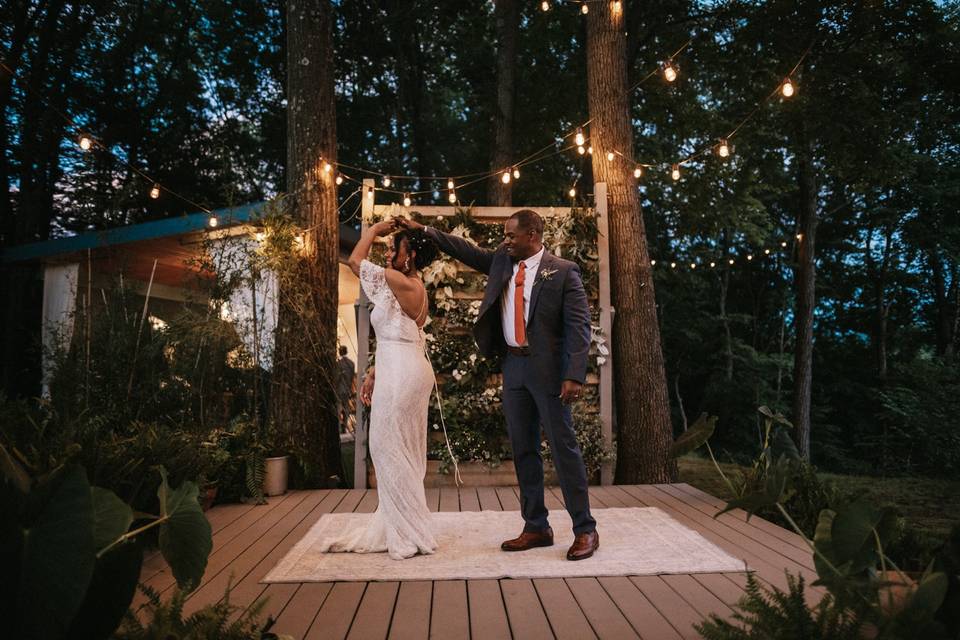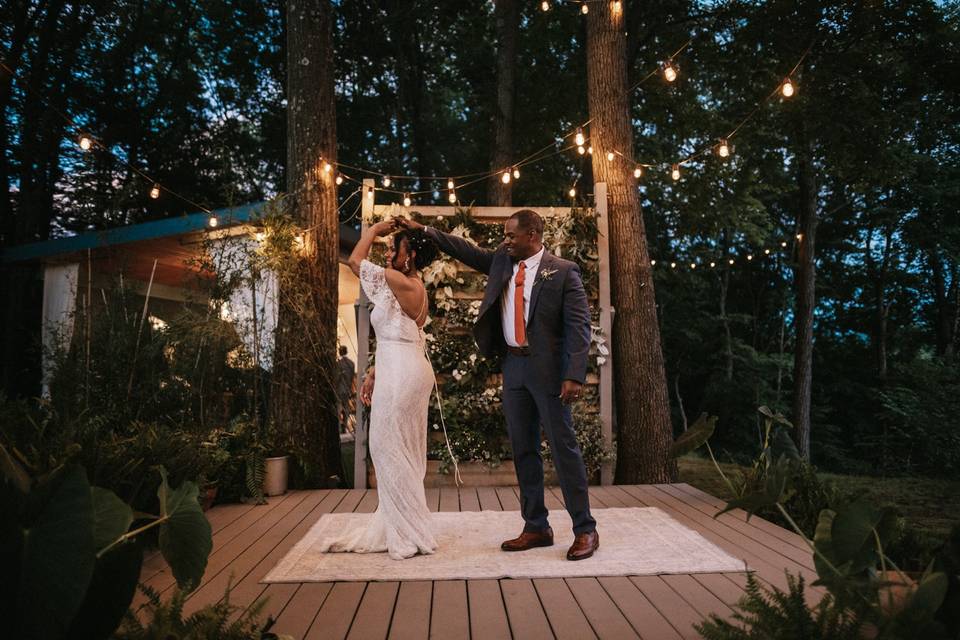 With so many first dance songs out there, picking "the one" isn't always easy. You have to find a first dance wedding song that has the right feel (romantic, but not overly sappy), is easy to dance to, and fits you and your partner's personality. Some of the best first dance songs are older classics (hello, "At Last"!), but there are lots of more modern wedding songs that are crowd-pleasers, too. Need a little extra help finding first dance songs you and your partner will both love? Check out some of our favorites!
"Coming Home" by Leon Bridges
If you're looking for a modern first dance song that has an old-school vibe, look no further than this Leon Bridges soul tune. It's slow, sexy, and absolutely stunning.
"Mirrors" by Justin Timberlake
Oh, how we love a good Justin Timberlake song for a first dance! This is one of the best first dance songs because it's romantic and also a little sexy.
"Llegaste Tu" by Luis Fonsi, Juan Luis Guerra
Next on our list of the best first dance songs is this Latin favorite, with lyrics describing the feeling of finding the person you're meant to spend the rest of your life with.
"Old Fashioned" by Cee-Lo Green
This is a bit of an unexpected first dance song, but it's definitely a favorite. We adore how the lyrics talk about a love that's "timeless" and "classic"—a perfect way of mixing a modern song with an old-school feel.
"Speechless" by Dan and Shay
Hey, if it worked as Joe Jonas and Sophie Turner's processional song at their Vegas wedding, this is definitely one of the best first dance songs.
"Best Part" by H.E.R. ft. Daniel Caesar
We love how the lyrics of this first dance song speak to the simple yet essential aspects of being in love: "You're the coffee that I need in the morning/You're my sunshine in the rain when it's pouring."
"Ho Hey" by The Lumineers
When it comes to the best first dance songs for a wedding, sometimes simple is most effective. This song's sweet lyrics make it a song that your guests will clap and sing along to.
"Lovesong" by Adele
Get ready to swoon when you listen to this tune, one of the best wedding first dance songs. "Whenever I'm alone with you/You make me feel like I am home again"—those words couldn't be more perfect for a newly-married couple!
"Love on Top" by Beyonce
Sometimes you just need a first dance song that will make you (and your guests) smile! This song is full of joy, upbeat, and will have the rest of your guests grooving as well.
"Mi Razón de Ser" by Banda MS
With a title that translates to "my reason for being," this Latin song makes for a super-meaningful first dance.
"A Thousand Years" by Christina Perri
This song hit it big with Twilight fans due to its appearance in Breaking Dawn, but it's made its mark in the wedding world, too. It's also a favorite as an instrumental processional song.
"I Am Yours" by Andy Grammar
What could be sweeter than these lyrics: "I been lost, I been found/But I know I am now, I am yours"?
"Wanted" by Hunter Hayes
If country first dance songs are your thing, you'll love this super-romantic tune.
"XO" by John Mayer
Of course we absolutely adore the original "XO" by Beyonce, but the slower tempo on John Mayer's cover makes it a bit easier to dance to. Hey, we don't all have Queen Bey's moves, right?
"Everything Has Changed" by Taylor Swift and Ed Sheeran
This song represents a perfect pairing of pop stars in Taylor Swift and Ed Sheeran. The lyrics evoke memories of first dates and those first romantic feelings—so sweet!
"God Gave Me You" by Blake Shelton
Another one of our favorite country first dance songs, this song by Blake Shelton offers some truly lovely lyrics. "For when I think I've lost my way/There are no words here left to say, it's true/God gave me you"—perfect for couples who have been through their share of ups and downs.
"Can't Help Falling in Love" by Haley Reinhart
We love a modern-day cover of a classic song, and Haley Reinhart's version of this Elvis Presley favorite is a perfect example—and certainly one of the best first dance songs.
"I Won't Give Up" by Jason Mraz
With lyrics like "I won't give up on us/Even if the skies get rough," this song represents the fact that life isn't always going to be perfect, but you and your partner will always be there for each other.
"Golden Hour" by Kacey Musgraves
We love this simple-but-sweet country first dance song, which features the lyrics: "Baby, don't you know?/That you're my golden hour/The color of my sky/You've set my world on fire/And I know, I know everything's gonna be alright".
"Hold You in My Arms" by Ray LaMontagne
This artist hit it big in the wedding world with his song "You Are The Best Thing," but "Hold You in My Arms" is one of our favorite of his first dance songs. It's perfect for a couple who supports each other through both happy and sad times.
"Your Song" by Ellie Goulding
This cover of the Elton John classic was actually the first dance song at Will and Kate's wedding—so there's certainly something special about it. Your guests will love this modern twist on a nostalgic favorite.
"All of Me" by John Legend
It's one of the best wedding first dance songs at the moment—and for good reason. Of course, John and Chrissy are totally #couplegoals, but we also love how the song describes a love that blooms despite "perfect imperfections."
"You and Me" by Dave Matthews Band
A wedding first dance song doesn't have to be a grand and dramatic tune—sometimes a low-key song is best. This song is totally romantic, but ideal for a more laid-back wedding.
"Everything" by Michael Buble
This song wins raves from dance instructors for being easy to dance to. We also love its old-school feel.
"So Easy" by Phillip Phillips
If you're hosting a wedding that celebrates natures, this may be the ideal first dance song. It channels natural elements like trees, rain, and the ocean in its lyrics.
"Lucky" by Jason Mraz and Colbie Caillat
"I'm lucky I'm in love with my best friend"—if that sums up your relationship, this is the ideal first dance song for you!
"God Must Have Spent a Little More Time on You" by Boyce Avenue ('NSYNC Cover)
Surprise your guests with this twist on the boy band favorite.
"First Day of My Life" by Bright Eyes
Another of our favorite sweet and simple first dance songs, this one with an indie vibe.
"Perfect" by Ed Sheeran
Sheeran's song "Thinking Out Loud" has become a classic first dance song, but it's this song that truly gives us all the feels. It's super-romantic without being sappy, and the lyrics are totally swoon-worthy.
"Latch (Acoustic)" by Sam Smith
Smith's smooth vocals take center stage of this stunning first dance song. We particularly love the acoustic version of this song, which really let the beautiful lyrics shine. This first dance song may bring a few tears to the eyes of your guests, and that's not a bad thing.