6 Costs to Eliminate from Your Wedding Budget Right. Now.
We talked to wedding vendors to get the inside scoop on how—and where—to cut corners on costs for your big day.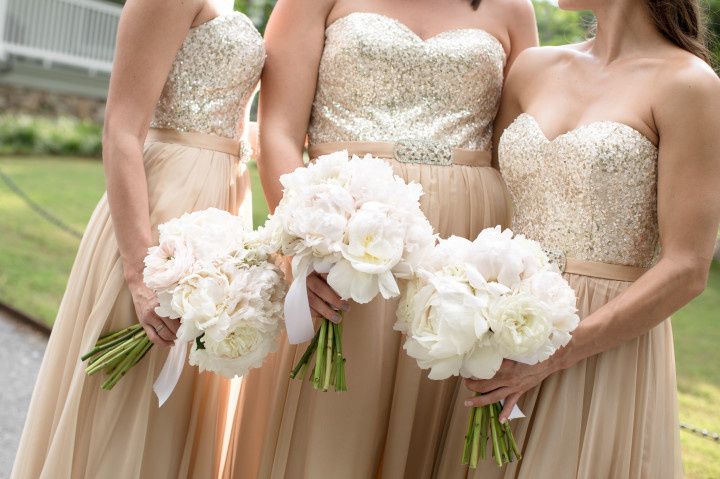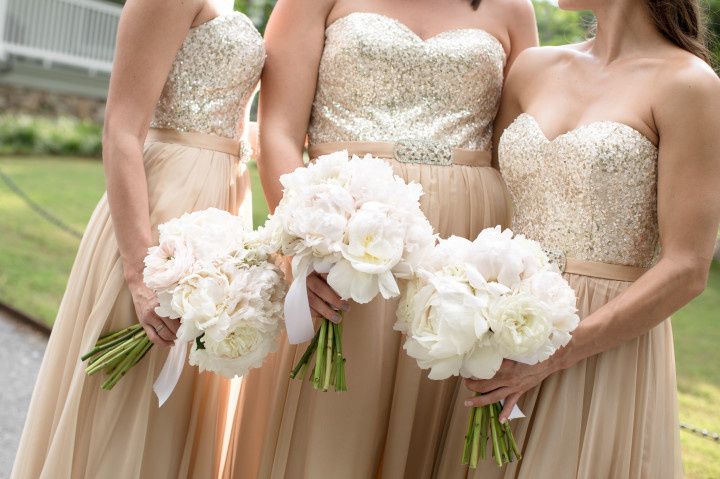 Photo: Photo Love
When it comes to getting married on a budget, there's no shortage of expenses that can set your spending out of control. In fact, it's pretty much impossible to avoid spending more than you'd actually set out to, which is why tracking your expenses (cue the color-coded Excel spreadsheet) can seriously come in handy. Thankfully, there are some tricks of the trade that can help prevent you from going overboard on your budget.


We talked to wedding vendors to get the inside scoop on how—and where—to cut corners if you're getting married on a budget.
Lavish Party Favors
While these little gifts from the just-married couple to their wedding guests might seem like an important gesture, it's the first item many wedding planners recommend tweaking if you're getting married on a budget. "Often, guests will forget to take the favor or not want to pack it while traveling," says Tessa Brand of Tessa Lyn Events in Santa Monica, California. That's not to say that you shouldn't have them—it can be a wonderful gesture for your wedding guests—however, it might not be worth doling out pricey trinkets for each person. "If you want to do something small, a photo booth is a great combination of a favor and day-of entertainment," she adds. "The guests can take their photo as a memento and have some fun making it!" Other great and affordable options include personalized matchbooks with your wedding dates labeled, candles or tea infusers.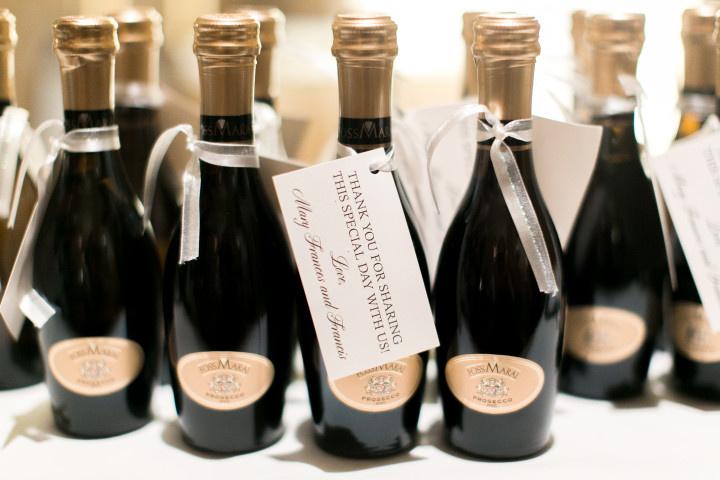 Photo: Arte De Vie
Over-the-Top Welcome Bags
A small bag of goodies for each of your hotel guests is another nice gesture that only recently gained in popularity. It typically involves preparing a bag containing snacks, drinks and some sweet treats for out-of-town wedding guests. However, to save some serious cash without nixing the welcome bag idea all together, a smart idea is to skip the personalized, knit tote bag to go along with it. Yes, it's nice when the bag is printed especially for your big day, but a throw-away gift bag will do the trick just fine.


Out-of-Season Flowers
When your florist has to order a shipment of peonies from Holland to make sure that you can have them at your fall wedding, you better believe you're going to be paying a few pretty pennies extra. If you're getting married on a budget, ask him or her to recommend cost-effective blooms—whether that means they're in-season or they've got a great seller. "Because florals are ultimately based on the cost of the products themselves, adding some less expensive flowers will lead to a more dramatic overall look," suggests Brand. Adding greenery is another low-cost way to make your arrangements look more full.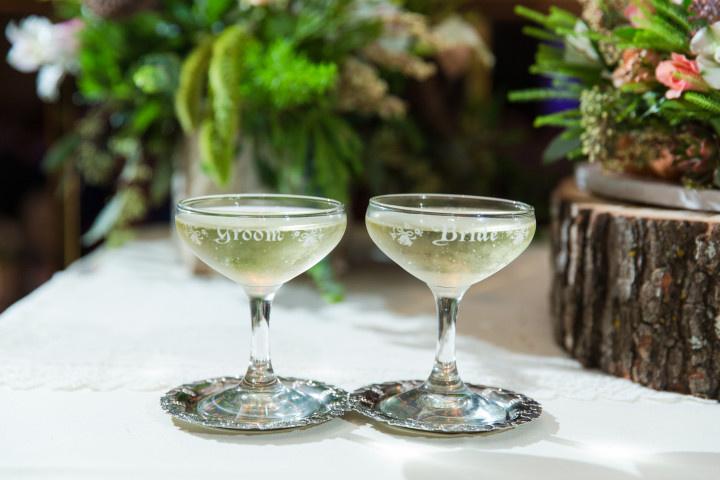 Photo: New Seasons Photography
(Some of) the Cake
"As a wedding planner, I always see leftover cake go to waste at the end of a wedding," says Brand. "No matter how delicious, not every guest will eat a slice of cake." When you think about it, everyone is dressed to the nines (which, for some, means wearing a tight outfit), so most likely your guests aren't planning to go for seconds when it comes to the dessert—hey, if they do, that's okay too! You can certainly expect some people to skip out on the cake or share a slice with another guest. Some may even leave before it's served—or be too busy to take a break from the dance floor. Brand suggests ordering a slice for about 75 percent of your guests, which will still leave you with plenty!


Multiple Wedding Dresses
It's becoming more and more of a trend to splurge on not one, but two (or three!) wedding gowns for your big day. But if you're looking to cut on costs, this is probably not where you should be spending your extra dough. "This can be a big drain on the wedding budget and such a hard thing to discard if it's never used," explains Wendy Collins of Stowe Mountain Lodge in Stowe, Vermont. Instead, she recommends putting all of your pennies into one jar for that one special dress you only get to wear for one night.


Champagne Toast
Not all weddings have a special champagne toast—when the venue pours individual glass of champagne for each wedding guest so the entire party can cheers to the couple at the exact same moment. It's a nice gesture, but totally unnecessary, says Kerline Docteur of Joie de Vie Weddings & Events, LLC in Windermere, Florida. "That is one less glass that has to be set on your table—and, trust me, you'll have to pay for each one," she says. "Also, that savings may become an additional savings of tax and service charges." Instead, use this savings toward your bar or adding more to your meal experience.