10 Hidden Costs That Can Wreck Your Wedding Budget
Here, wedding pros give us the lowdown on the most common unexpected wedding costs so that you can plan for them in advance (or prevent them all together).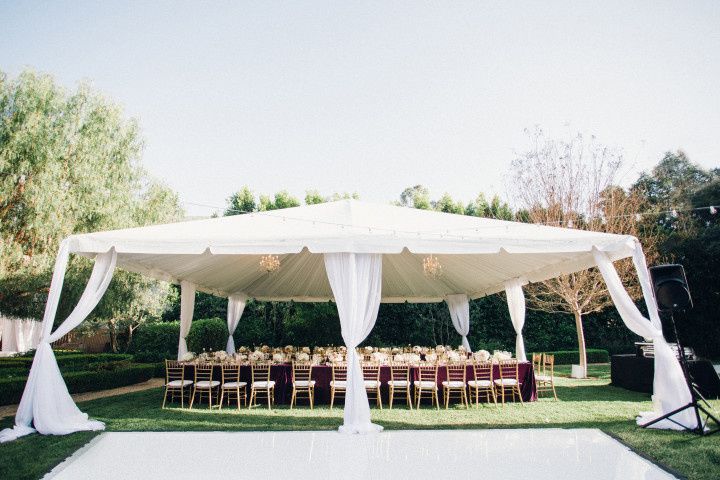 Establishing a realistic wedding budget (and sticking to it!) is one of the most challenging parts of wedding planning. You'll have to research the average costs in the area where you want to get married, scout out wedding vendors who can fulfill your needs, and most importantly, decide how you and your future spouse are going to fund it all. However, even after all of that preparation, it's still possible to be caught off-guard by hidden fees.

One simple way to get a better sense of the total cost for any given service or product is to request an itemized contract that lists every single detail in writing. "Once you have all of the contracts from your major vendors (venue, catering, lighting, etc.), then you can evaluate each of them line by line, and prioritize what you want to keep. It's pretty painless to go through and decide on two appetizers instead of four, skip the raw cocktail hour, or reduce the number of bistro tables and loveseats in the lounge area. That way, you still keep the overall vision of your wedding, but you can easily shave off a few items to stay within your budget," says Sara Fried from Fête Nashville.
Here, wedding pros give us the lowdown on the most common unexpected wedding costs so you can plan for them in advance (or prevent them all together).
Weather-related expenses
"Choosing a late winter or early spring wedding date can save thousands on your site fee but keep in mind that Mother Nature can bring that cost savings right back up," says Kristen Jensen of Sugar Rush Events in Walnut Creek, California. Even if you're getting married during peak season in your area, you could experience unforeseen weather conditions like a downpour or heat wave. Save yourself the stress of agonizing over variables that aren't in your control by setting aside an emergency fund for unexpected costs, and booking a venue that can accommodate your guest count and any climate changes.

"I recently planned an outdoor wedding where we had to use our emergency fund," says Susan Dunne of Weddings By Susan Dunne in Marina Del Ray, California. The celebration took place in Southern California, where there is always a tiny chance of rain. Initially, the couple was supposed to have an open-panel draping tent to provide some shade for guests during the reception dinner. However, once the forecast showed a possibility of rain showers, she was forced to pull the trigger and switch to a covered tent, ensuring the tables and chairs would not get wet. "Luckily, at the beginning stages of wedding planning, we talked about the possibility of rain, and because we had already budgeted for it, the couple didn't get hit with an unexpected cost," Dunne says.

Cost estimate: A tent can cost anywhere between $2,200 and $7,500, depending on the siding, style, and your number of guests. The most budget-friendly option is a "frame tent," which is a freestanding structure that can be set up on most solid surfaces. It has exposed metal pipes on the inside, which you can leave as they are to hang lights and decorations or hide with layers of draped fabric. Depending on the weather conditions, you might also need a tent heater, which runs about $200 each (typically, you'll need two heaters per tent to make guests comfortable).
Gratuities
Tips can add up quickly towards the end of the wedding-planning process, so plan for them early on to avoid going over budget. Consider the total you spent with the vendor and how happy you are with their level of service.

"People forget that we're working through our lunch hour and are on our feet for 10-15 hours at a time, so something extra goes a long way! We would recommend writing your creative partner a thank-you note, slipping the cash inside, and giving it to the lead contact for disbursement. Always tip in cash and in small bills directly to the team members working that day," says Kate Turner of Kate & Company in Kirkwood, Missouri.

According to Turner, not providing a tip because someone is the owner of a company is a common misconception. If they're having a short cash flow month, then they might skip their paycheck to ensure their employees get paid. When it comes to gratuities, oft-forgotten vendors include valets and staff members that deal with décor, lighting, and rentals.

If you don't have money in your budget to tip everyone, consider another thoughtful gesture such as writing a glowing review on WeddingWire and sending a thank-you note. Facebook and Instagram shout-outs also go a long way to help these small businesses continue to grow.

Cost estimate: Check out WeddingWire's handy Wedding Tipping Guide to help you figure out who to tip, and how much.
Service fees, sales tax, and other miscellaneous charges
In addition to the per person cost, many venues have an 18 to 22 percent service charge (which provides for the wait staff), along with sales tax (the percentage depends on the state where you're getting married). "Most venues do list the service charge in the contract. However, when the price per person is discussed, it's often left out of the conversation until that time, as with the tax and any other charges," says Amanda Hudes of Smiling Through Chaos in Allendale, New Jersey.

Venues that provide a stunning location but don't offer full-scale amenities such as food and drinks will charge a site fee for couples to utilize the space. Examples might include a historic castle or botanical garden. Some places allow for the couple to bring in any vendor they'd like to use while others might tack on a penalty cost for wedding pros that aren't on the "preferred" list. There may also be additional charges for cake cutting and corkage, so check with your venue before bringing in a confection from an outside bakery or your own wine. (Note: Edible favors aren't subject to this fee.)

Hudes recommends reviewing the contract line by line to ensure that everything you verbally agreed upon is in writing. "One time, I was hired after a couple already booked the venue. It was much harder to prove that the coordinator has promised them that specific alcohol brands would be provided at the wedding since that point wasn't listed in the contract," she says.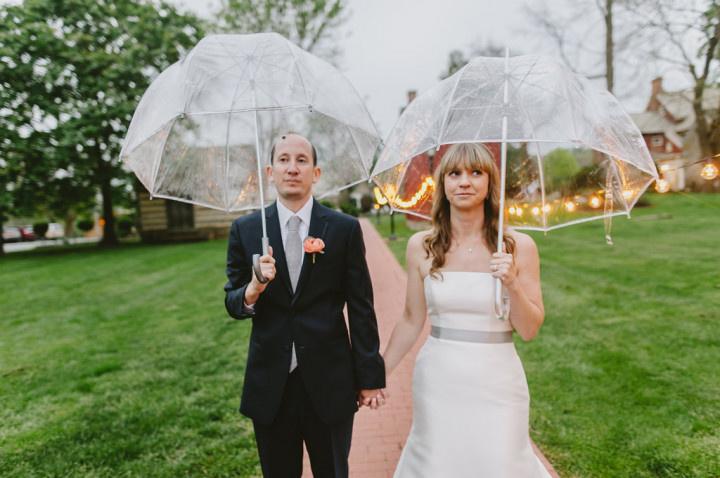 Overtime charges
Weddings have so many moving parts that sometimes timing just doesn't work out in the way that couples had hoped. If your event runs past the contracted hours, then you might be slapped with overtime charges. Play it safe by asking all of your vendors about this ahead of time and getting fees in writing, so you'll know what to expect. For example, some venues may charge overtime costs while others don't. (There may be additional charges for early arrival as well.)

To help prevent this scenario, create a realistic timeline that takes into account all of the major components of your wedding celebration. "Allocate enough time for getting dressed and taking photos – those two activities, in particular, can take longer than expected. You don't want to risk having your amazing wedding finale events (i.e. cake-cutting, final dances, sparkler exit) missing from your photo/video coverage!" says Lindsay Quinn of NST Pictures.

Cost estimate: The typical "per hour" charge for overtime starts around $250 per hour. NST Pictures, for example, asks for $300 per additional hour, with the option of adding on as many hours as couples need to capture their big day.
Setup and breakdown, as well as delivery costs
When it comes to the décor budget, keep in mind that wedding vendors also charge for setting up and breaking down the event. Typically, the setup and breakdown fees take into account gas to and from the venue, the hours required to get everything in place or remove and pack up items, and any labor costs for additional assistance.

"For a wedding with various floral arrangements and design elements, the cost would increase because a single person could not prepare the venue by themselves. Additionally, the location might not allow for flowers to be delivered or arranged until a couple of hours before the ceremony or reception are to start. In that case, your floral designer is working against the clock and must hire even more help to expedite the process," says Jacqueline Hites of Blooming Hites in Atlanta, Georgia. Some venues charge if there are items left after a wedding, so it's important that your florist can do so in a tidy manner.

Cost estimate: "It can range upward of $300, depending on the scale of the wedding and rentals that the couple has selected. For a larger event with 300 to 400 guests, then $1,500 is a more accurate estimate," says Laura Kurkjian of Soiree8 Rentals in Studio City, California.
Vendor meals
When calculating catering costs, some couples forget to factor in providing meals to their team of wedding professionals, which could mean anywhere from three to over 20 people, especially if you have a band. Feeding your vendors a hot meal during your reception is a must—so there's no getting around this expense.

"The general rule of thumb is to feed every vendor at the reception. The cost is less than the food and beverage estimate per guest, but it should still be taken into account nonetheless," says Danielle Rothweiler of Rothweiler Event Design in Verona, New Jersey.

Cost estimate: On average, the catering cost per vendor can range from $50 to $85, but it can be as low as $25 to $35, depending on the venue and location.
Welcome bag deliveries
Welcoming guests with a bag or basket filled with small treats and trinkets is always a thoughtful gesture, especially if loved ones had to travel from far away to attend your event. But what many couples don't know is that some hotels charge a fee to deliver welcome bags since they have to designate a particular staff member to handle this task. Pricing is dependent on the type of delivery service that the couple is expecting, whether it's dropping them off at each room or distributing them at check-in. Negotiate the delivery fee with your sales manager; if you're booking a significant number of rooms in a room block, then you might be able to use that as leverage.

One way to get around the cost is to give out welcome bags during the rehearsal dinner. "Some of our clients will invite their guests to the hotel bar or hospitality suite for late-night cocktails and bites. During that time, loved ones can say hello to the couple and collect their bags. Alternatively, the couple can opt for 'farewell' bags for their guests, which would be distributed to them at the conclusion of the reception," says Geomyra Lewis of Geomyra Lewis Weddings & Events in Alexandria, Virginia.

Cost estimate: Handout fees start around $2 to $3 per bag while room delivery fees range from $3 to $5, depending on the hotel chain.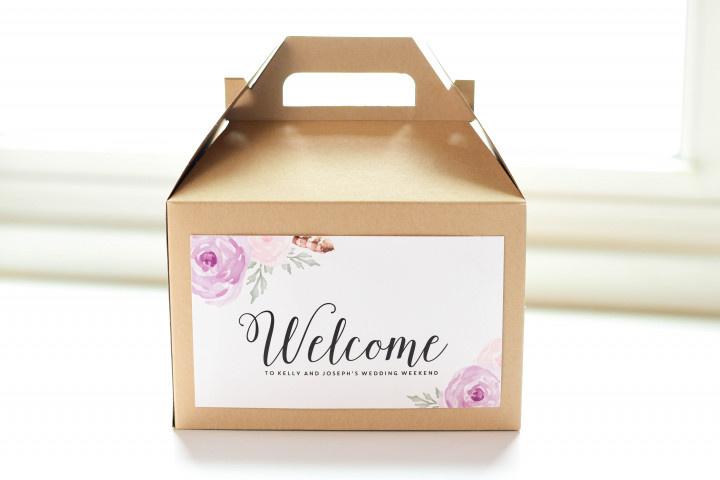 Transportation fees and parking
Couples are often unaware that transportation companies have time minimums and location maximums. "Just because guests need to go three blocks from the ceremony to the reception doesn't mean their vendor can charge them for only ten minutes of their time. Most companies have a three to four-hour minimum, which is generally non-negotiable," says Amy Saltzman of Alchemy Event Studio in Atlanta, Georgia. Similarly, companies based in cities frequently charge an additional fee for work outside of a certain set radius. Saltzman tells us that depending on the scope of the job, this cost can sometimes be waived, but forewarned is forearmed.

Tying the knot in a major metropolitan city, such as New York, Washington D.C. or Baltimore? Factor in parking fees and accessibility before committing to a venue, especially if you plan to cover this cost for your guests. Although the contract typically indicates this amount, Lewis recommends estimating how many cars you anticipate will be parking at the property before committing to the listed charge. Another option is to provide pricing for a nearby parking garage.

Cost estimate: Parking will range based on the location of the wedding. For example, the fee can range anywhere from $7 to as much as $50 per car in the D.C. metro area.
Power generator charges
More often than not, a venue charges for the use of their power above and beyond anything they provide internally and a primary 20amp circuit for a DJ. If they can't provide the amount needed for the job, then it's necessary to bring in a generator.

"Having a vendor who is knowledgeable about creating a power plan is extremely important. After all, if the power goes out, then the wedding is pretty much over," says Brian Lee of Elevated Pulse Productions in Irvine, California.

Cost estimate: Pricing can range anywhere from $500 to $2,500, depending on the type of generator.
Postage
When purchasing stationery items, postage typically isn't included in the cost estimate. You'll want to factor this in not just for your wedding invitations but also your save-the-dates, RSVP cards, and thank-you notes. Keep in mind that as insert cards get added into the equation, the postage requirements will go up. If you're trying to keep costs low, then avoid square-shaped invitations, which require more postage regardless of weight.

"I always recommend that clients have their items weighed at the post office before purchasing postage to ensure that they have the correct amount," says Sara Fitzgerald O'Brien of Sara Fitz Photography in Hamilton, New Jersey.

Cost estimate: A typical A-2 sized save-the-date would require about 49 cents of postage. Each invitation set usually runs about 70 cents and higher.