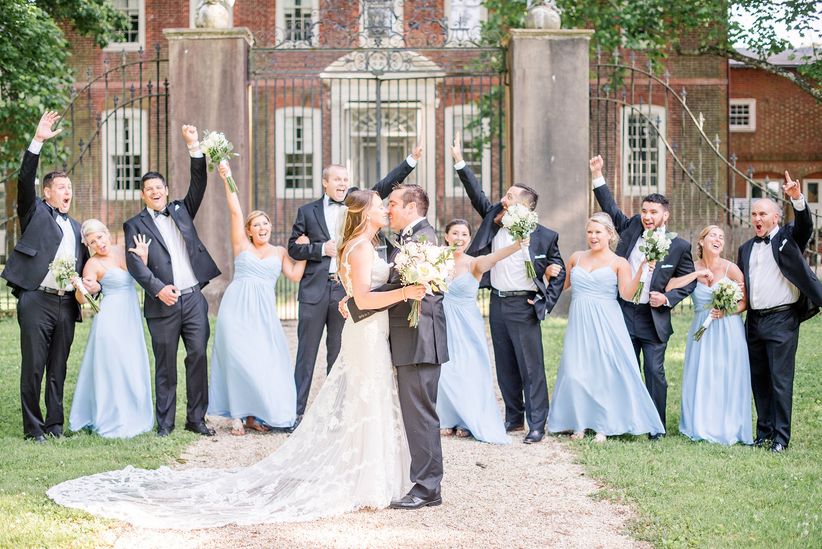 Photo: Michael & Laura Photography
From dresses to venues and every category in between, the wedding planning journey costs a pretty penny, but don't let your wedding budget take away from all the fun. Make it a point to sit down with your partner and prioritize the categories that are most important within your budget while always keeping the big picture in mind.
Get your wedding budget checklist in shape and put your money where it counts.
Hiring an incredible photographer
First and foremost, it's essential to invest in a top-notch photographer. They're responsible for telling the story of your day and capturing the images you'll treasure for a lifetime. Once the occasion has come and gone, those photographs will remind you of all the joy-filled moments that made up your wedding.

Similarly, a videographer is absolutely worth the investment for the sweet memories you can share with your children and grandchildren one day.
Saying "yes!" to a planner or coordinator
It may be tempting to DIY your own wedding planning, but you better believe the stress will set in at one point or another. A planner allows you to outsource the spreadsheets, logistics, and the creative direction so be fully present throughout the planning process. After all, it's a once-in-a-lifetime experience you don't want to miss.

However, if a planner simply isn't within your wedding budget, consider a day-of coordinator who will run the show while you sit back and enjoy. A stress-free couple equals much smoother sailing from "I will" to "I do!"
Planning an amazing food and drink experience
In the process of planning your dream day, don't forget to be thoughtful about your guests' experience. No one wants to serve their dearest friends and family a mediocre meal, so make sure you hire caterers and bartenders who are up to the task. Consider a foodie farm-to-table menu, a jaw-dropping dessert buffet, or plan a surprise appearance of the hottest food truck in town. You'll love watching your guests' faces light up when you give them a dining experience they'll always remember.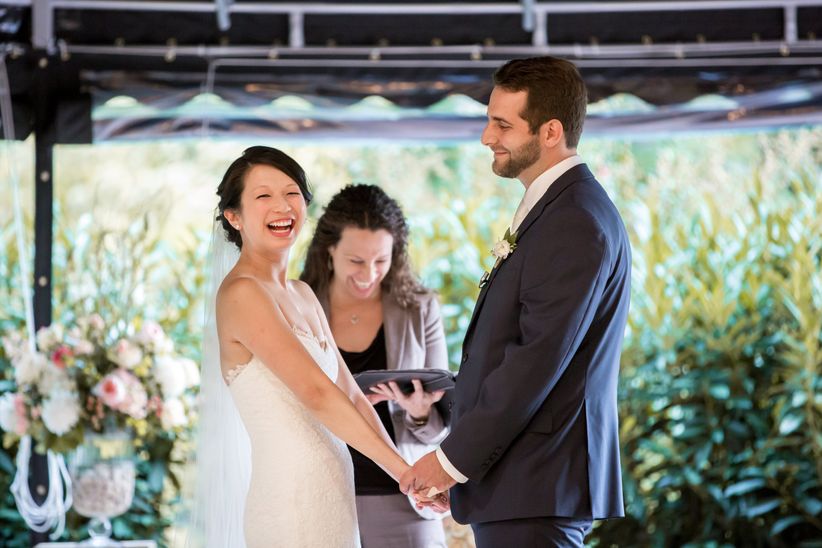 Photo: Idalia Photography
Booking the must-have venue
Take cues from Liv and Emma in Bride Wars and go big to book the venue of your dreams. It's no secret that the venue plays a key role in a wedding, so make sure the look, feel, and the overall vibe is just right. While the steep price tag might seem a little scary, keep in mind that the location is the cornerstone of your entire day.

Whether you're dreaming of a ballroom at The Plaza or a charming garden in the country, the perfect venue is one category you'll be thankful to have splurged on.
Going for your dream hair stylist and makeup artist
When it comes to your wedding budget, hair and makeup might feel like an afterthought but it's definitely one place you don't want to skimp. Pore through vendor portfolios to find a beauty artist that fits your unique style and be sure to book a trial-run so there's no surprises on the big day. Once you're found "the one" go ahead and splurge because if there was ever a day to turn heads, your wedding is most certainly it—and the pros will make sure that you look amazing in photos, too!
Taking the honeymoon of a lifetime
This category is a tempting one to skim over. You've already spent a ton of money on the wedding itself and many couples decide they're not up for the additional expense of a major trip. But when you stop to consider it, will you have more future opportunities to travel just the two of you? As careers advance, cross-country moves take place or kids come into the picture, getting time away together can be really tough. Take the chance to escape distraction-free with the one you love while you've got it.

Learning to be strategic about your splurges is an important part of any wedding budget but it's certainly no small task. Commit to the items that matter most to you as a couple, remembering the categories that will make the biggest impact. Splurge with a purpose on those big ticket investments and you'll have a wedding experience both you and your guests can't stop talking about.