Hiring a Day-of Coordinator
A day-of coordinator works with you to take care of smaller details leading up to the wedding and run the show on the big day.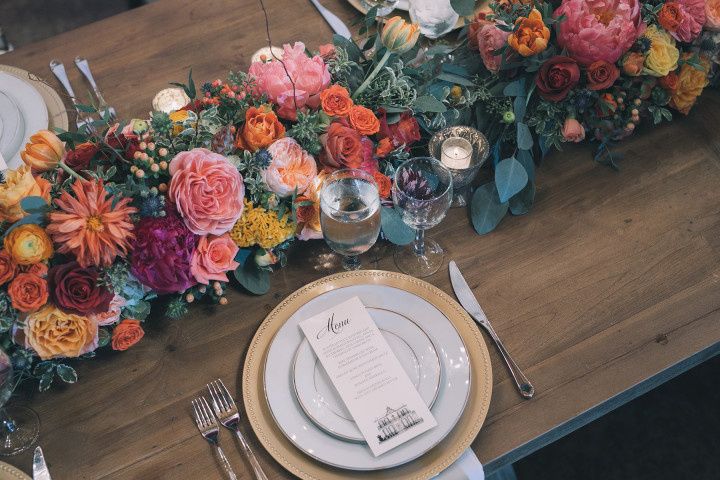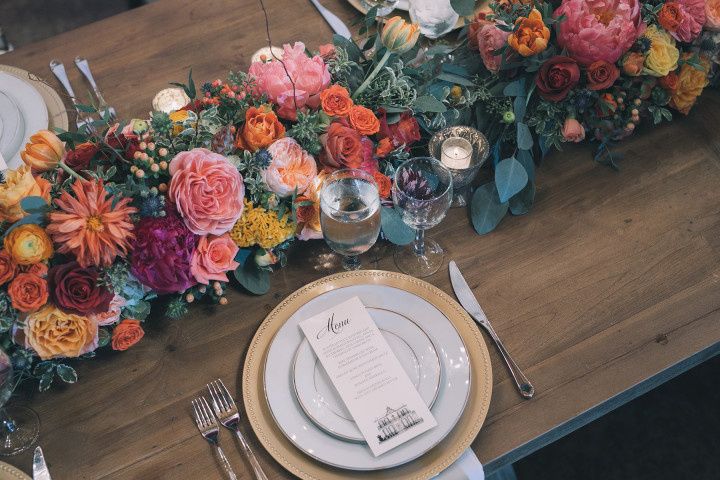 Photo: Black & Hue Photography
When it comes to your wedding, it's understandable to want to be in total control. You and your partner have spent countless hours dreaming and planning the big day—how do you leave the execution to someone else? But think about it: Do you really want to be the point of contact for your caterer who is running late? Those little details go a long way during your wedding—but looking out for them can take away from your enjoyment of one of the best days of your life.


Enter the wedding day-of coordinator, or event manager.

Different from a wedding planner, who helps design, budget, and plan your wedding from start to finish, a day-of coordinator works with you to take care of smaller details leading up to the wedding and run the show on the big day. Hiring a coordinator may just be the best money you spend on your wedding day. From managing the day's timeline to making sure all your vendors are accounted for and setting your floor plan gives you time to enjoy yourself and only worry about saying "I do."

"A great coordinator is a couples biggest cheerleader and supporter," says Natalie Seng of Designed Perfectly Events in Centreville, Virginia. "He or she can offer assistance during the last few weeks before the wedding and ensure nothing is overlooked or missed."

Did you catch that "last few weeks," note? That's right! A common misconception is that a day-of wedding coordinator only works the day of the wedding. In reality, says Seng, a coordinator works with you anywhere from four to eight weeks leading up to the day. Their job can entail contacting all of your vendors, creating and coordinating your timeline, executing any last minute details (hello seating chart!), and running the show on the day-of.

But most importantly, a wedding planner "frees you up to be a guest at your own wedding," says Janice Carnevale of Bellwether Events in Falls Church, Virginia. "It also frees up your mom, your sister, your aunt, and/or your bridesmaids to be guests as well, allowing you all to be present in the moment and not worrying about what is coming up next in the timeline."

That timeline is a key component to making everything run smoothly. "There are a lot of logistics that go into a wedding day," Sarah Pete Rizzi of Sincerely Pete Events in Washington, DC, explains. "Don't burden yourself as a bride or groom with having to manage details of your wedding day." For instance, did you know the transition from cocktail hour to reception can take up to 15 to 20 minutes? If you didn't account for that time the DJ may start announcing you before guests have even walked into the room. A wedding manager will build these little details into the day's schedule— and coordinate with your caterer, photographer, and florist to make sure photos are taken and the space is ready for guests.

Ignorance is bliss, especially on your wedding day when you are looking for perfection. But "things go wrong," says Rizzi. "Maybe it's a broken zipper or a missing button. Maybe it's that your cake didn't show up. No matter how well your families do or don't get along, there will be at least a bit of drama along the way." Hiring a day-of wedding coordinator means you don't have to think about those errors in timing, the florist running late, or Uncle Bill getting a little too tipsy by the bar. "If something goes wrong, your wedding planner will fix it (or make the best of it) and chances are you'll never know it was an issue in the first place," says Rizzi.

And it's not just the ceremony and reception your coordinator is focusing on. "After you leave to go to your after party or jet off on your honeymoon, your wedding planner will pack up your gifts, make sure your marriage license is safe, grab your heels from under the cake table, and clean up all the things that need to be resolved at the end of a long day," says Rizzi.

Bottom line: Leave the stress of wedding behind when it's finally time to walk down the aisle. Trust your day to a coordinator who can run the show, fix the glitches, and get you hitched—happily and flawlessly. It's their job to make your day perfect and your job to enjoy tying the knot!