How to Hire Your Wedding Vendor Team Online
Yes, it's okay to start planning your wedding despite the current circumstances. Here's how to choose wedding vendors without actually meeting in person.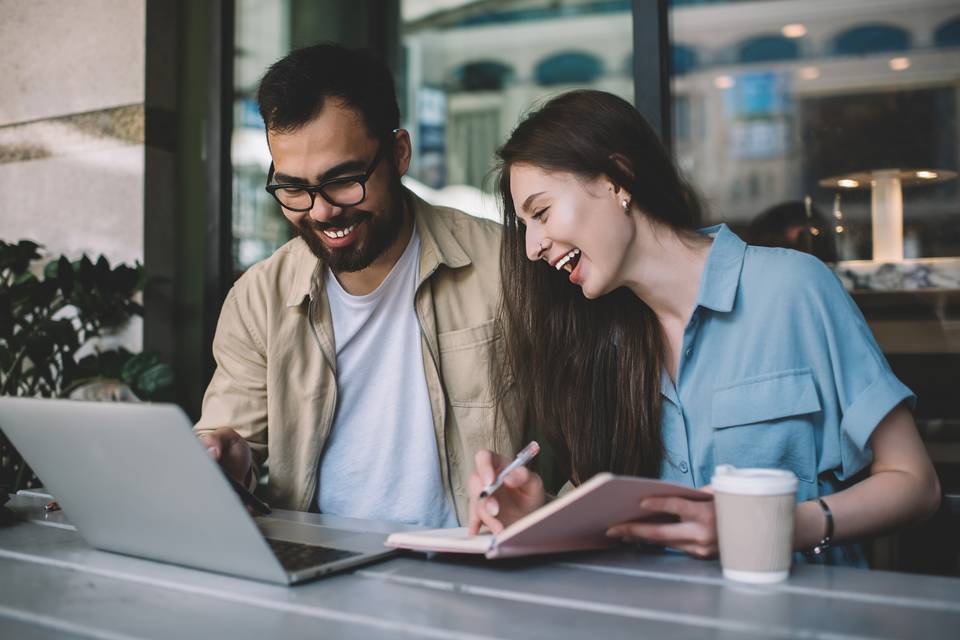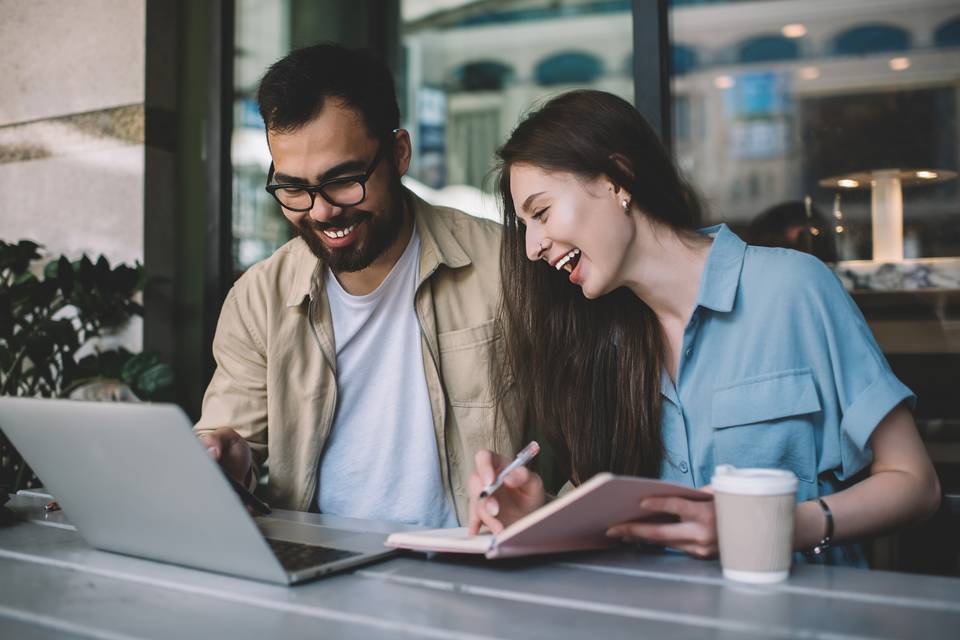 If you're recently engaged, you might be feeling anxious to start hiring wedding vendors. While in the past, we've strongly recommended meeting vendors in person before hiring them, times are indeed changing. Whether due to COVID concerns or because you're getting married at a location far from home, there may be many reasons why an in-person vendor interview isn't possible and fortunately, there are other ways to browse, virtually connect with, and even book pros to build your vendor team. If you're trying to figure out how to choose wedding vendors without meeting in-person, here's a step-by-step guide.
Ask your recently-married pals for recommendations.
Your friends and family members who recently planned a wedding are invaluable resources when it comes to choosing your vendors. If you loved a particular aspect of a wedding you attended (delicious food, gorgeous flowers, a show-stopping cake, etc.), don't be afraid to ask the couple to recommend their vendors. The newlyweds will likely be flattered, and vendors will certainly appreciate the referral.
Read online reviews.
Checking out online reviews on a site like WeddingWire is another good way to narrow down the list of wedding vendors in your area. Yes, star ratings are a useful quick reference, but be sure to actually read the reviews, as well. Look for specific stories about how wedding vendors went above and beyond the call of duty, and make sure positive reviews were written recently. Remember, too, that a bad review isn't necessarily a deal breaker—if it's one bad review in a sea of positives, look at the bigger picture, and be sure to check out if and how the vendor responded to a negative review.
Take 360-degree venue tours.
Choosing a venue when you can't actually visit the site can be tricky. However, on sites like WeddingWire, you can take a 360-degree tour of a wedding venue, which is almost as good as paying an in-person visit. You can check out both indoor and outdoor spaces, and view rooms from different perspectives. If you're particularly interested in a certain venue, you may be able to speak to a representative and have him or her "walk" you through the virtual tour to share details about the space and answer any questions.
Find the best way to communicate.
Yes, a wedding vendor should get back to you in a timely fashion. However, many wedding vendors are dealing with a lot right now—couples changing their wedding plans, not to mention dealing with children who may be home from school or other family issues. A friendly and prompt response is certainly ideal, but a bit more patience may be required.
Schedule virtual interviews.
While we usually recommend meeting potential vendors in person before booking, times have certainly changed, and we are wholeheartedly in favor of the virtual interview. These interviews should be taken seriously—try to find a time when you and your partner will both be available to meet, and pretend you're meeting in person (no PJs or loud TV in the background!). Come prepared with a list of questions applicable to the type of vendor you're speaking with. Though it may be a bit more difficult to get a sense of a vendor's personality through a computer or phone, it's still possible—if your instinct tells you that a vendor is a good fit, and his or her reviews check out, you're probably right.
Ask for photos and videos.
For wedding vendors who will be creating a tangible product for your wedding—cake bakers, florists, stationers, hair stylists, makeup artists, photographers, and more—don't be shy about asking for recent photos of their work. You can also ask pros like videographers, bands, and ceremony musicians for videos that showcase their skills. Even if you can't have an in-person meeting, it doesn't have to deter you from hiring a vendor based on photos, interviews, and reviews.
Read contracts carefully.
If you've found a vendor you love, be sure to read over his or her contract closely. Don't understand some of the language in the document? Ask! Given the current circumstances, be sure to ask about the vendor's postponement policy. And what happens if the vendor has an emergency and can't perform services for your wedding? Once you've accounted for all the what-ifs, you can sign on the dotted line and add another vendor to your team.
Find the best way to stay in touch.
Once the contract has been signed, sealed, and delivered, make sure to talk to your newly-hired pro about the best way to communicate with them moving forward, be it phone, email, text, or video chat. You'll also want to discuss next steps: When will you talk next? Is there anything your vendor needs from you? While you'll likely start working very closely with some pros right away, you may not need to work with other until closer to your wedding date.