How Much Does Wedding Insurance Really Cost?
If you're getting married, you might be wondering how much wedding insurance costs. Here's the answer: It's probably not as much as you think.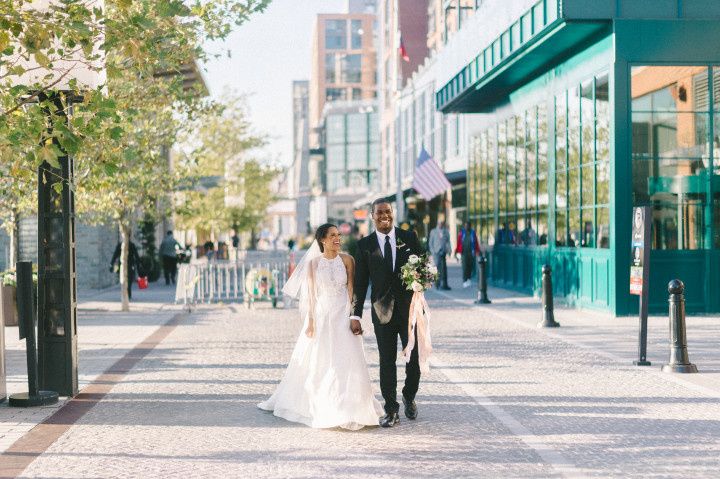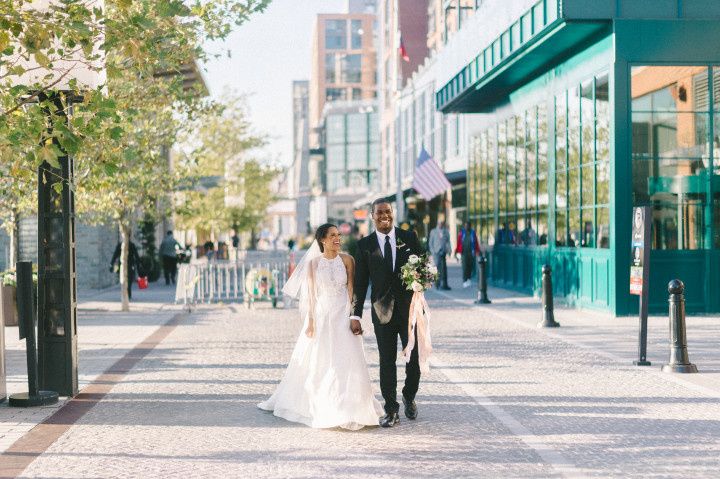 If you're like most engaged couples, you're probably quite surprised by the amount of expenses lining up in preparation for your big day. One expense that many brides and grooms forgo in the name of exhausting expenses is wedding insurance—especially if they're wondering how much wedding insurance costs. After all, why spend so much extra money just in case something should go wrong on or before your wedding day? In actuality, however, wedding insurance is a smart expenditure, and one that very well might come in handy in some way, shape or form. "Not only does wedding insurance give a soon-to-be-married couple peace of mind during the planning process, their actual wedding day and long after their event, but it can also help avoid huge problems should something(s) not pan out quite right," explains Giovana Duailibe, CEO of Belief Wedding Planners.
Read on to learn more about how much wedding insurance costs.
The main areas that wedding insurance can cover, according to Duailibe, include if the venue cancels for some reason, a vendor not showing up on the wedding day, and if the couple needs to cancel due to illness or other emergencies, or even if someone gets hurts during the event. "It's important to make sure to read all the contract as policies can be different," she points out.
Most professionals recommend wedding insurance no matter the couple's situation. "From damage to the venues, to dresses of guests to material from vendors, all is covered and it can save thousands of dollars should something happen," says Rui Mota Pinto, wedding tailor and planner. "The difference should be on the amount that the insurance covers not whether or not a couple should have insurance in the first place."
Like most things, not all wedding insurance plans are created equally. In fact, the answer to the "how much does wedding insurance cost" questions is really that rates can vary dramatically based on what you insure, deductibles, coverage, as well as the insurance company. "If the couple already have home or auto insurance, they should reach out to their insurance company to find out if they carry wedding insurance," suggests Jacqueline Vazquez of Lifetime Events by Jacqueline in Scarsdale, New York. If not, there are other companies who do offer wedding insurance. i.e. Travelers, Wedsure, Wedsafe to name a few.
Duailibe recommends not opting for the most basic plan available, adding that full coverage or such a large-scale event like a wedding is best. "The insurance company will ask the couple the cost of the full wedding (or an idea of that), which will then be priced," she says.
Sample Wedding Insurance Quote
Date: 03/28/2019
Selected Coverage Coverage Limit Liability $1,000,000/$2,000,000 per occur / per aggregate
Included:
Host Liquor Liability Included
Medical Payments $1,000.00
Cancellation/Postponement $50,000.00
Additional Expense Limit $12,500.00
Change of Heart Not Covered
Gifts $5,000.00
Jewelry $5,000.00
Loss of Deposits $25,000.00
Photographs & Video $5,000.00
Professional Counseling $5,000.00
Rented Party Supplies Not Covered
Special Attire $5,000.00
Wedding Insurance Quote $735.22
The process of purchasing wedding insurance doesn't need to be complicated. Vazquez recommends researching and comparing insurance company quotes and making sure you feel comfortable with whatever is included and the rate itself. "Ask questions and know the process if anything were to happen," she adds.