Your Ideal Wedding Theme, Based on Your Love Language
For every love language, there's a wedding theme to match. We're breaking them down one-by-one to help you find your wedding day aesthetic.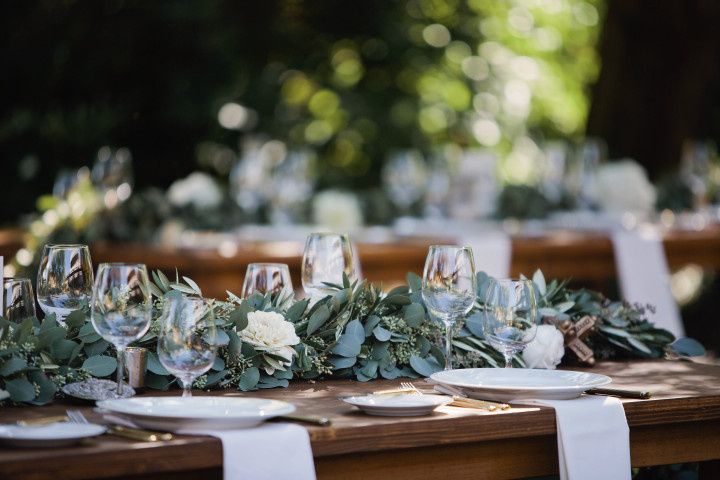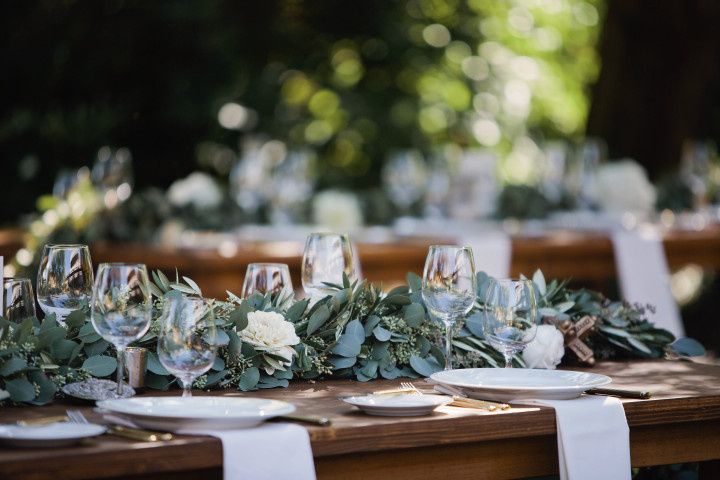 Your love language says a lot about you. It describes how you (or your spouse) like to receive and display affection, which can make your relationship a lot smoother down the road. But beyond that, your love language can help shine a light on other aspects of your life — even the non-scientific ones, like your wedding theme. Your love language is just one piece of the puzzle if we're talking self-awareness and understanding what makes you tick, but it comes in handy as you're planning a wedding. If you're stuck on choosing a wedding theme, turn to your love language to help you make a decision!
What's the perfect wedding theme for your love language? Find out below.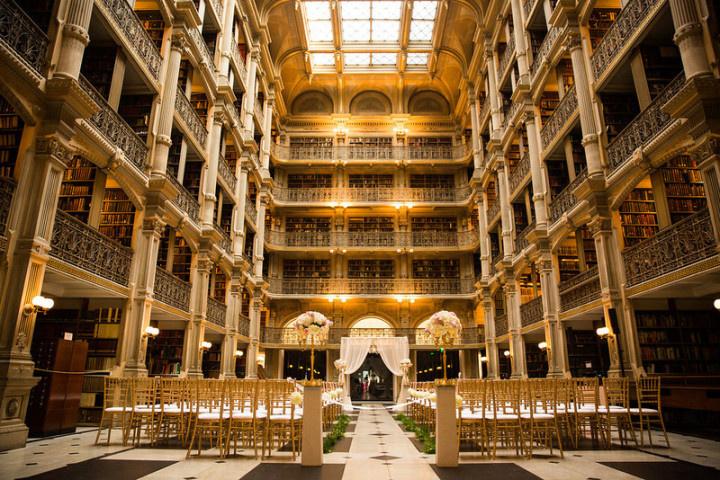 Words of Affirmation
Theme: Book-Inspired Wedding
You feel most appreciated and understood when someone compliments you, praises you, or simply tells you out of the blue that you're the best — preferably while listing all the reasons why. To sum it up: you love words and how they make you feel. Naturally, a book-inspired event full of romantic quotes makes sense as your wedding theme. Maybe you have a favorite classic romance novel that can be the inspiration behind your wedding (Pride and Prejudice, anyone?). Or if love poems, fairy tales or famous love letters make you weak in the knees, you can incorporate those into your theme, whether it's by framing a copy of the page or handwriting them onto custom signs. For a truly enchanting effect, get married at a historic library.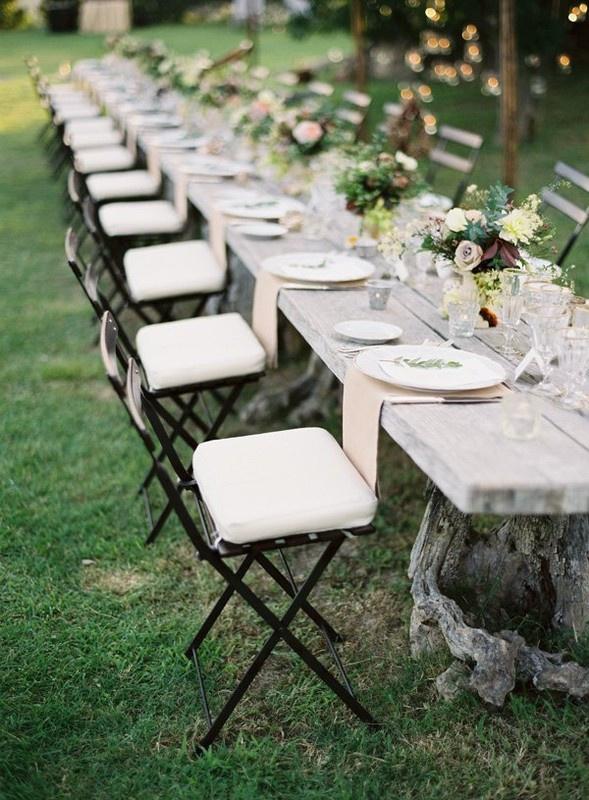 Quality Time
Theme: Intimate Winery Wedding
Nothing speaks to your soul more than undivided attention. It's crucial that your significant other is willing to spend uninterrupted, quality time together, even if it means you simply turn off your phones and watch Netflix on the couch together after a long day of work. You appreciate a slower pace of life and show dedication to your partner by planning regular dates, vacations, or other memorable activities that will strengthen your bond. For the big day, an intimate winery wedding is the perfect theme. A vineyard or winery venue inherently sets the tone for a more low-key (but not boring!) celebration, while a smaller guest list gives you more time to connect with everyone at the wedding, including your spouse. To you, having the best day ever doesn't require much more than a good meal and good conversation with your favorite people!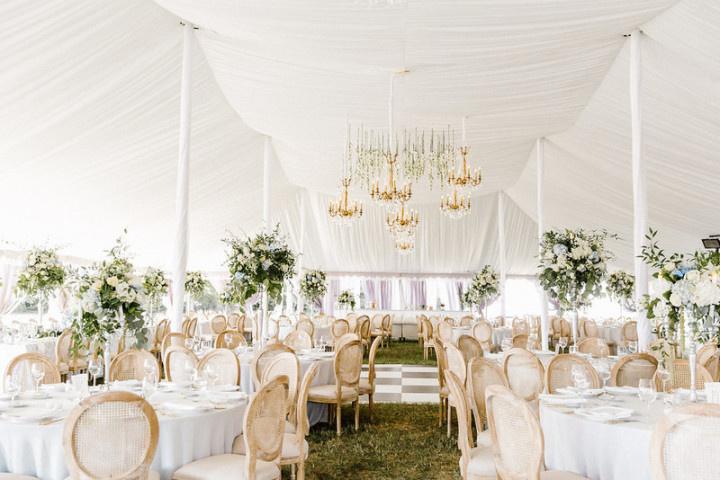 Receiving Gifts
Theme: Glamorous & Personalized Wedding
This love language might seem materialistic at first, but that's hardly the case. Unexpected gifts and physical tokens symbolize your partner's love for you, but in your eyes, it's less about the actual gift and more about the thought and effort that goes into it. A glamorous wedding theme complements your attention to detail and also allows you to personalize every aspect of the wedding, leaving nothing untouched. Celebrate (and show off) your love by tapping into your visual side when choosing your wedding decor — think of it as a direct display of your relationship through elaborate centerpieces, floral arrangements, exquisite table linens, and fine china. Take your wedding to the next level by incorporating a trendy decorative accent, like a neon sign or hanging centerpiece, to wow your guests.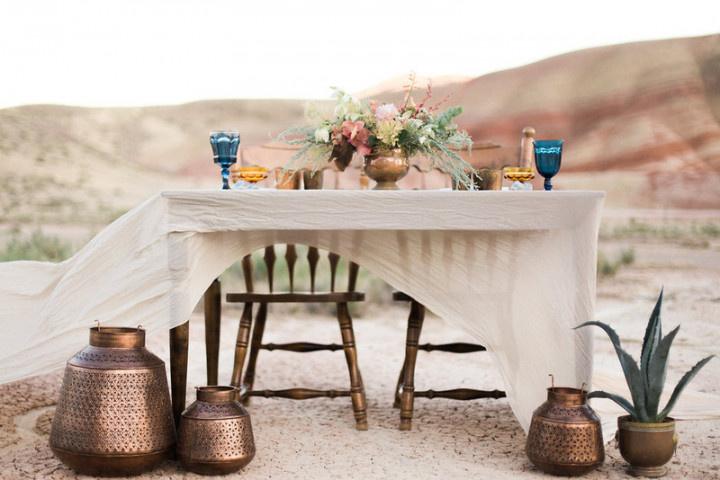 Acts of Service
Theme: Bohemian Farm-to-Table Wedding
You see fireworks whenever your partner does anything to lighten your load of responsibilities, whether it's taking on your least-favorite chore around the house or running errands in your place when you have a million other things going on. To you, building a strong relationship is all about stepping up to the plate and helping out when your partner needs you the most (and vice versa), even if you'd much rather be doing something else. Selflessly giving back is the ultimate display of affection in your eyes, and you can reinforce that belief by having a sustainable, farm-to-table wedding to keep the cycle going. What exactly is a sustainable wedding and how does it relate to acts of service, you ask? You can "give back" to your community by hiring wedding vendors who specialize in using local goods (like flowers and menu ingredients) that support small businesses in the area while also minimizing the overall effect on the environment. This farm-to-table mindset is a natural match for a bohemian wedding theme, which focuses on earthy, organic details and reusable items, like vintage rentals. Serve your community (and the environment) by reducing waste and having low-impact elements at your wedding, such as seasonal flowers, potted plants, and smaller meal portions.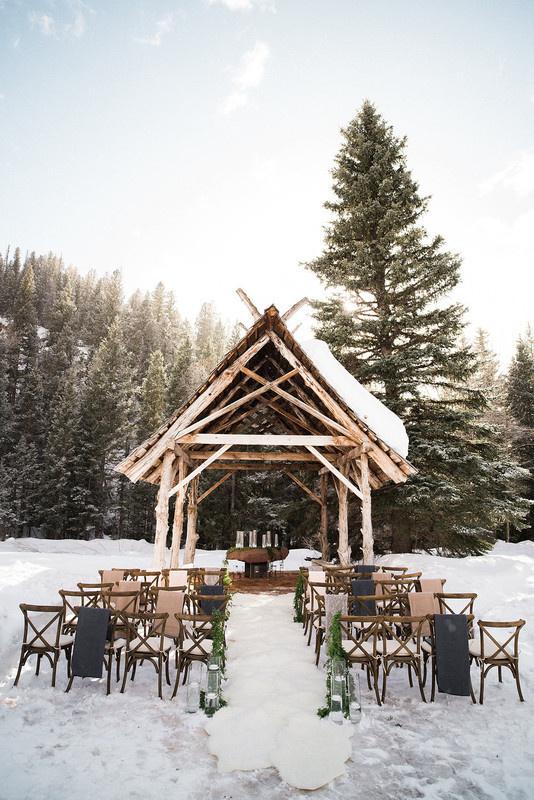 Physical Touch
Theme: Cozy Winter Wedding
If physical touch is your love language, you know that it doesn't just mean getting between the sheets or engaging in crazy PDA whenever you're together. You thrive on even the most basic contact with your S.O., like holding hands, bear hugs, back rubs, and forehead kisses, all of which are the primary source of intimacy and security in your relationship. For your wedding theme, we envision a cozy winter celebration somewhere snowy and scenic, such as a ski lodge in the mountains. This type of theme emphasizes the use of texture (faux fur, dried floral accents) and darker color palettes to create a sultry, moody wedding vibe. Shearling blankets, candle decorations and colder temperatures will create an inviting, homey atmosphere — an excellent excuse to stay close to your spouse and snuggle up with each other throughout the wedding.