How to Stop Being Indecisive About Wedding Planning
Is indecisiveness causing you some wedding-planning drama? Here's how to stop being indecisive and move forward in your planning journey.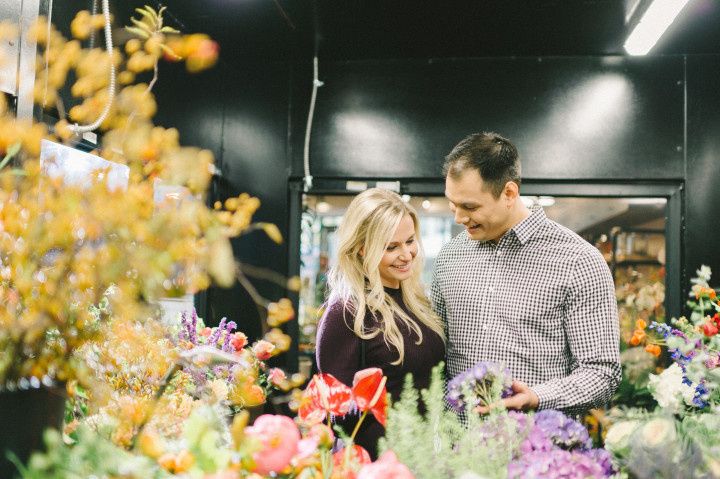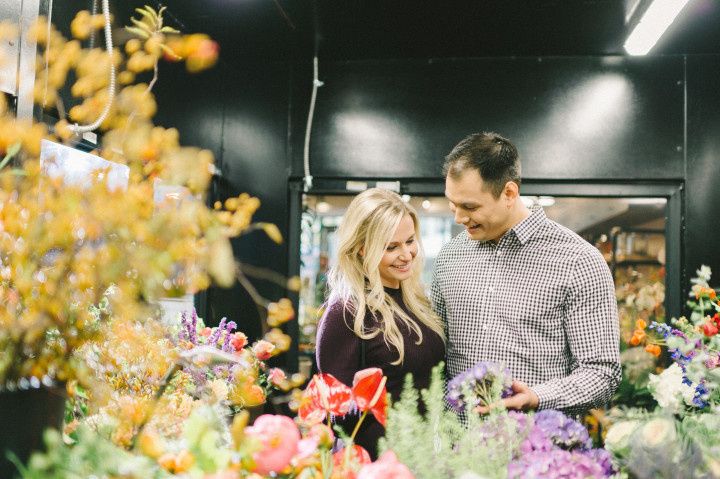 Although wedding planning is most definitely fun and exciting, it can also be quite overwhelming, especially considering the myriad of decisions, both big and small, you'll have to make in a relatively short period of time. As a result, couples planning their big day might come across a few situations where they just can't choose and will need to just stop being indecisive.
This can happen for many reasons. According to Leah Weinberg of Color Pop Events in Long Island City, New York, the most common reason for indecisiveness over planning your wedding is that the experience is entirely brand new. "All of the different options to choose from can sometimes lead to decision paralysis, not to mention the fact that the couple is likely spending more money than they even imagined on their big day," she says. "While you can't necessarily take all the time in the world to make decisions during the wedding planning process, you should make sure that the decisions you do make are informed and thought out."
If this sounds like you and your soon-to-be-spouse at the moment, don't fret! Consider putting these expert-approved solutions to help you stop being indecisive about wedding planning.
Make a list of non-negotiables.
Early on in the planning process, Deb Erb of Simply Events Inc. in Lititz, Pennsylvania, suggests that couples make a concrete list of what is most important to them. "If flowers and pictures are a big deal to you, know that you should spend more time selecting your photographer and florist than perhaps your DJ or band," she says. "Thinking through the most important aspects of a wedding day early on will also make it easier to stay within a budget."
Block out the chatter.
Everyone is going to have opinions on your big day, from your best friend to your boss. While it's fine to lend an ear to their dos and don'ts, you have to be careful when soliciting too much of their advice in order to stop being indecisive. "The more people you involve, the more opinions you are going to get," warns Danielle Rothweiler of Rothweiler Event Design in Verona, New Jersey. "Without a doubt, those opinions will eventually conflict and you'll be confused with whom to believe and not wanting to offend anyone." She suggests keeping your circle small and making a pact with your partner that you two have to agree before deciding on anything.
Trust your vendors.
"Professionals know how to guide couples because they have the experience needed to know what works and how to cater toward the couple's likes and dislikes and things they have dreamed about," says Deb. "Vendors who only want the best for their clients will steer them in the right direction and help them stay on budget."
Set social media limits.
While Instagram and wedding websites are amazing resources to plan out your big day, Deb warns that they can also make a couple feel pressured to keep up with what other couples are doing. "When a bride feels like she needs to include every décor idea and Pinterest suggestion into her day, it becomes very hard to make simple decisions, let alone difficult ones," she adds.
Create a timeline—and stick to it.
Just as you would for your job, it's helpful to create a checklist for when you should ideally have a wedding to-do crossed off your list. "Any accountability coach will tell you that the only way to truly get something done is to see it, formalize it, plan it and then tackle it," says Jenny Orsini of Jenny Orsini Events in Berkeley Heights, New Jersey." "Can't figure out if you want your color palette to be blush and white or lavender and cream? Give yourself a limited amount of time to ponder the options and assign a due date by which you must decide."
Ask for help when you need it.
This can include your mom, aunt, sister, grandma, BFFs—essentially anyone who is close to you and whose opinion you value and trust, advises Kimberly Lehman of Love, Laughter & Elegance in Massillon, Ohio. "A few positive opinions will reinforce your decisions and help you stop being indecisive, which will help you to go on to the next step in the planning process," she adds.
Keep things in perspective.
At the end of the day, wedding planning is a huge endeavor, so of course some of the decisions are going to be met with a little hesitation to say the least. However, while it's one of the most amazing days of your life, you do need to keep things in perspective. "You're marrying your best friend, while surrounded by dear friends and family," says Jenny. "Your guests will only remember the amazing energy of the party and how you glowed when you walked down the aisle, not whether the roses were purple or pink."