6 Situations When a Short Engagement is Totally Ideal
Want to get married, like, yesterday? Here are some signs that a short engagement is right for you.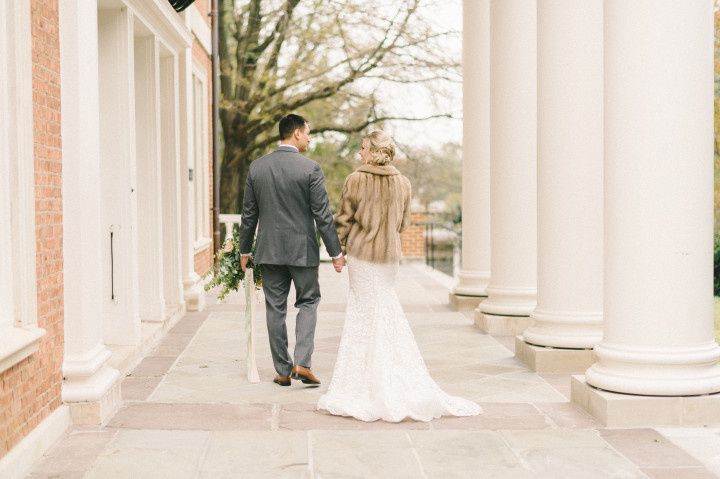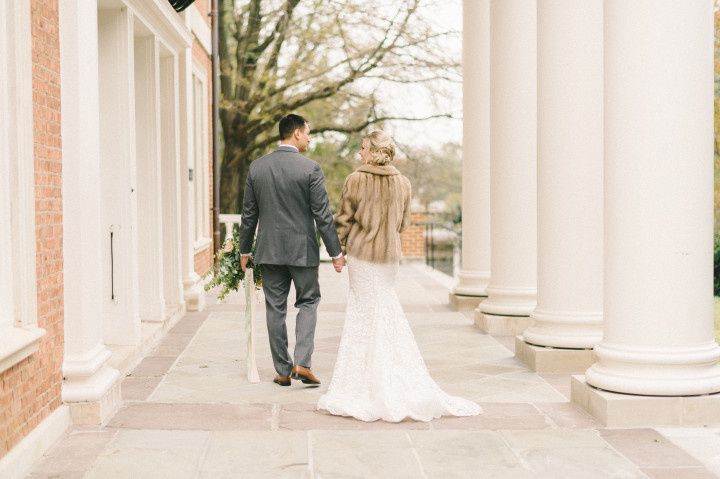 Once you come back down to earth after receiving a marriage proposal from the love of your life, you might start to think about when and even where you'll get married. As if the swarms of people—everyone from friends and family to perfect strangers—asking you "when do you think you'll get married" wasn't enough pressure, vendors and venues start booking up fast. You may be caught between the concept of having a short engagement or a longer one. Whatever you wind up deciding, will be wonderful nonetheless (after all, you still get to marry that very special person), but sometimes making the decision to jump into planning or to postpone it for a bit is tough.
To help you decide which is right for you, we asked top planners to share some of the scenarios where it's better to have a short engagement.
You're looking to save on costs.
While a longer engagement might give you the opportunity to pile up more money to spend on your big day, a short engagement may present you with the opportunity to book a venue or vendor who has availability for your date and are more inclined to negotiate on their prices. "With that being said, many vendors also offer deals and discounts around peak holiday seasons, so if you're willing to hold out on booking a vendor to see if any deals come up over the next holiday, you might be able to walk away with a better package," says Kelly Heyn of SociaLife Event Planning, in Spring Lake, New Jersey.
There's a venue opening.
Many newly engaged couples are surprised to learn just how far out most venues get booked—especially when it comes to popular wedding weekends, like Memorial Day and Labor Day. In fact, some venues even have a waiting list that runs several years! However, if you are recently engaged and are open to planning your wedding with a short engagement, you may be in luck. "Oftentimes wedding venues get last-minute cancellations, leaving a window of opportunity that wouldn't normally exist," explains Kelly. "If you are recently engaged and open to hosting your wedding in just a few short months, it may be worth contacting some of the top venues in the area to see if they have any available dates left open, or could potentially put you on a wait list if anything comes up." This situation may also lend itself to you scoring a better deal, especially if the other couple already paid a non-refundable deposit that could possibly be used towards your event.
You have a dream wedding season that's about to come around.
If your lifelong dream is to get married in the month of June, but you just got engaged on Valentine's Day, the prospect of waiting a year and a half to walk down the aisle might not be something you're open to. While it can be challenging to find available venues and vendors in such a short time frame, Kelly says it is absolutely possible to plan a wedding in six months instead of waiting 18, as long as the couple is flexible and open to different ideas. "Consider hosting a wedding on a different day of the week like a Friday or Sunday, or possibly the day before a holiday when many guests are off from work," she adds.
One of you is deployed in the military.
"While military deployments can be unpredictable, members are typically given three to six months' notice of a deployment in order to prepare," notes Kelly. "Therefore, if a couple is trying to plan their wedding around a spouse who may be deployed, they may have to plan on having a short engagement." Many vendors are proud to work with military couples to ensure that their wedding day goes off without a hitch, even in the shortest of planning circumstances. In this case, however, Kelly suggests purchasing wedding cancelation insurance in case the wedding needs to be postponed or cancelled because of an unpredicted deployment.
You're so ready to just "be married".
There are some couples who just want to be married, and a simple wedding may be the perfect for them—no bells and whistles required, notes Patti Hastings of P. Hastings Design in Pine Mountain, Georgia. "If all you really care about is being surrounded by family and close friends, a smaller and more intimate wedding that requires much less time planning might be a better fit for you," she adds.
You're not a planner.
Put simply: If you're not into the planning aspect of having a wedding, you might not want to elongate the process. In either circumstance, it may also be worthwhile to hire a wedding planner who can take the work off your hands. "Yes it's an additional expense, but the time you save may trump the stress you would take on by doing it yourself," says Kelly. "Also, ask family and friends for help—you'd be surprised how many people love wedding planning and will jump at the chance take over some of these tasks."