5 Situations When a Long Engagement is Better
Deciding between whether to have a short or long engagement can be a toughie—here are some reasons why a long engagement might be best for you.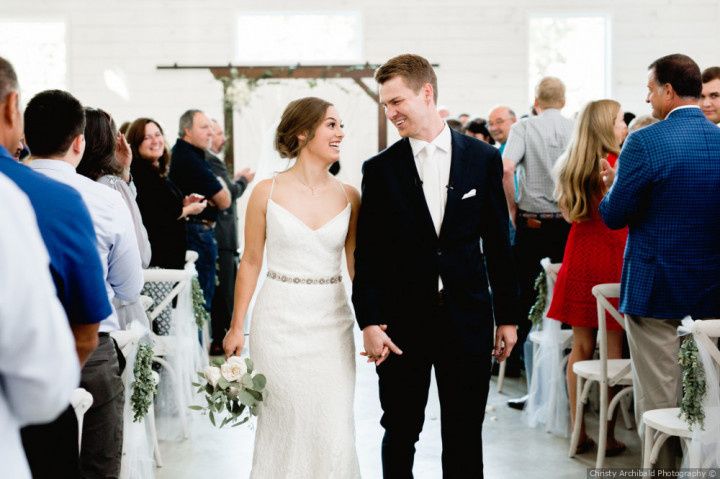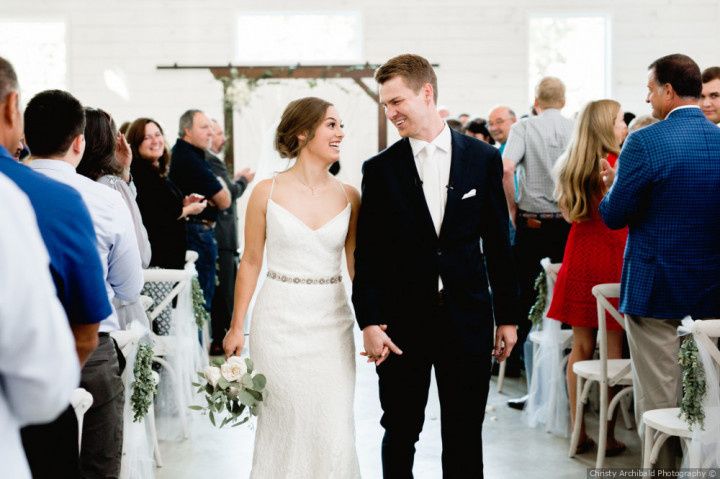 As soon as you scream "yes" and put that shiny, bright ring on your finger, your mind goes into planning mode. Maybe not in terms of planning a full-out wedding, but you immediately start picturing your life together as a married couple. Soon after, if you haven't already, you might start to consider when you should get hitched—if a short or long engagement is right for you. After all, the engagement period is not meant to last forever—it eventually ends once you tie the knot.
How long of an engagement you have is entirely up to you and your partner. There are a myriad of reasons why a couple might choose to have a long engagement rather than a short one—and wedding planners recommend always erring on the side of caution if you're having a tough time deciding whether to have a super-short engagement or a long one, as a long one allows you more flexibility and time to plan and prepare for a lifetime of marital bliss ahead. "The longer the wedding planning time frame, the more spread out the meetings and decision making will be, which can help you actually enjoy the process and not feel rushed," says Valarie Falvey of Kirkbrides in Cleveland, Ohio.
Can't decide if a long engagement is right for you? Here are five situations where it makes sense to stretch out your engagement.
You need more time to stockpile funds.
Weddings are expensive, no matter how you cut it. Even if you're planning on having a small affair, the costs will likely surpass anything you've spent on a party before in life. But the more time you have to save, not to mention seek out vendors who are well-priced for your budget, will only help ensure that you don't go overboard and spend more than your means.
You live far away from your vendors.
If you live far from your wedding location, you might want to consider spreading out your engagement. AsValarie points out, trips back and forth will require time and money, and you will want to meet the majority of your vendors face-to-face at least once before your big day. A long engagement will give you enough time to plan things out without rushing.
You and your future spouse will be living separately.
If you and your spouse-to-be are living in separate locations due to work, school or other circumstances, you may want to schedule the wedding closer to the time when you will be able relocate—meaning a long engagement is probably best. This is often the case for military couples. "Starting your married life off on the right foot is important, so you want to ensure that it truly is the best timeframe for both of you," says Valarie. "If it is at all uncertain, we always recommend obtaining wedding insurance that will cover you in the case of deployment in the future."
You're waiting to graduate.
"Many of our brides and grooms have scheduled their weddings for right after they graduate from university or medical, dental or law school," says Valarie. "We think that the feeling of being finished with school coupled with entering into a new married life with your love is doubly exciting!" In addition to the heightened emotion, having graduated will give you enough time to actually plan. No more research papers keeping you up all night!
You have time to change your mind.
No, we're not talking about changing your mind about the person you're marrying, silly! We're talking decor, attire, and all those little wedding details. Trends come and go, even (and especially!) in the wedding world, so having a long engagement gives you extra time to feel confident that you're making the right decision, say on bridesmaid gowns, or on the uplighting hue that your DJ will use. Since many of these decisions don't need to be made until a few months shy of the big day, you can think about them for several months, if not a whole year or longer, before coming to your well-thought out decision.