How to Plan a Wedding When You're in a Long-Distance Relationship
If you and your partner are living apart while planning a wedding, here's how to ensure the experience is smooth and stress-free.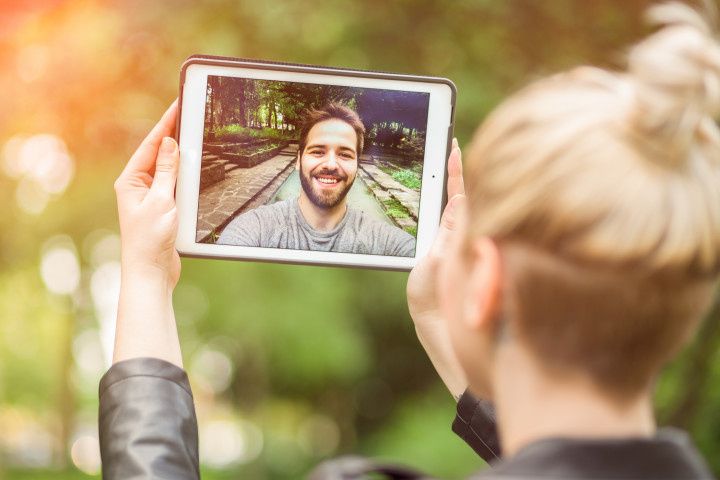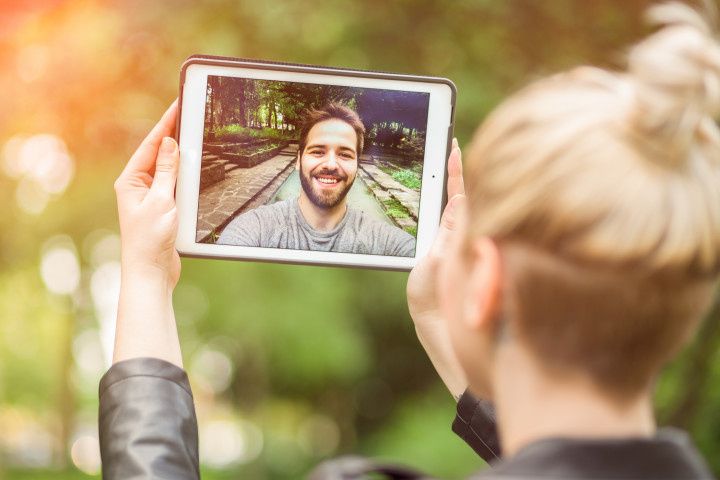 Planning a wedding is one of the first major "tests" of your communication skills as a committed couple. Between budgeting and organizing, hiring and buying, there's no shortage of opportunities to work together with your other half. But when you're in a long-distance relationship during the planning process? Well, it means those open lines of communication have to be all the better.
While planning a wedding when you're in a long-distance relationship is tough, it's certainly not impossible. In fact, taking a few intentional steps along the way will ensure you get to "I do" and actually have some serious fun in the process!
Set designated times to wedding plan.
When you and your soon-to-be aren't in the same location, putting time on the calendar to "talk wedding" helps keep your planning timeline on track. Many couples find it helpful to organize weekend trips to wedding plan together in-person and tackle the big to-dos like meeting with vendors, visiting venues, and working on the guest list. If you have the luxury of a long engagement, these planning trips can be generously spaced out, but if you're keeping the engagement short and sweet, get these planning trips to the calendar early and often to avoid any last-minute overwhelm. Whatever your timeline, establish a game plan and you'll be set up for smooth sailing despite the long-distance.
Work together on the to-dos.
If you're in a long-distance relationship, it can be easy for the weight of wedding planning to fall on one person. This particularly happens when one partner lives close to the wedding location and takes on the majority of planning by default. While this might work in the early stages of engagement, as wedding crunch time draws closer the stress is bound to set in. Instead, make sure you're both contributing regardless of location and operating as a solid support for each other during this exciting yet challenging time.
Communicate, communicate, communicate.
Just as good communication is key to any successful long-distance relationship, it becomes even more important when wedding planning enters the picture. Make sure both you and your partner are involved in the decision making, and that your big day is truly a reflection of you as a couple. Sure, one partner may be more interested in the details than the other, but always make sure both parties feel heard, respected, and cared for throughout the process.
Take advantage of technology.
Have upcoming vendors meetings one (or both) partners can't make in-person? Be proactive to schedule a video call for you to all chat and get to know one another. Apps like Skype and FaceTime make it easy for long-distance couples to participate in those planning milestones together without the cost of a plane ticket. Video calls can be particularly helpful for both the bride and groom to talk with their key vendors, such as a photographer or planner to establish a relationship prior to the big day.
Bring a wedding planner on board.
If budget allows, consider hiring a professional wedding planner or coordinator to help you organize all the details leading up to and on the big day itself. Many couples report that having a wedding planner was one of their best decision, and if you're in a long-distance relationship having that professional support system can be all the more important. Planners will not only make tackling that to-do list so much easier but will ensure you're communicating as a couple all along the way.