7 Ways to Be the Couple Wedding Vendors Want to Work With
Looking for a few ways to stand out in the crowd when reaching out to wedding vendors? We're here to help!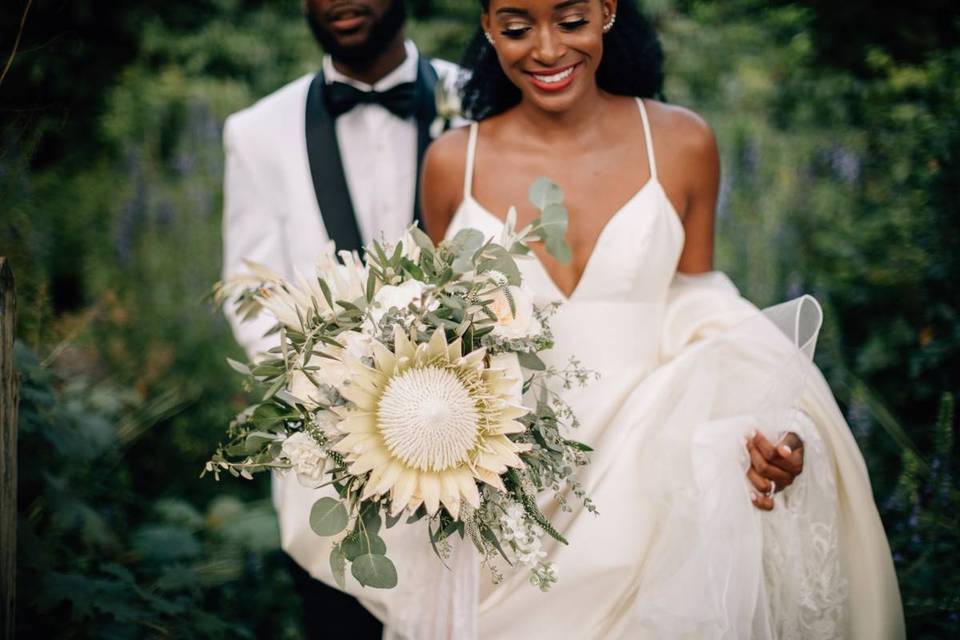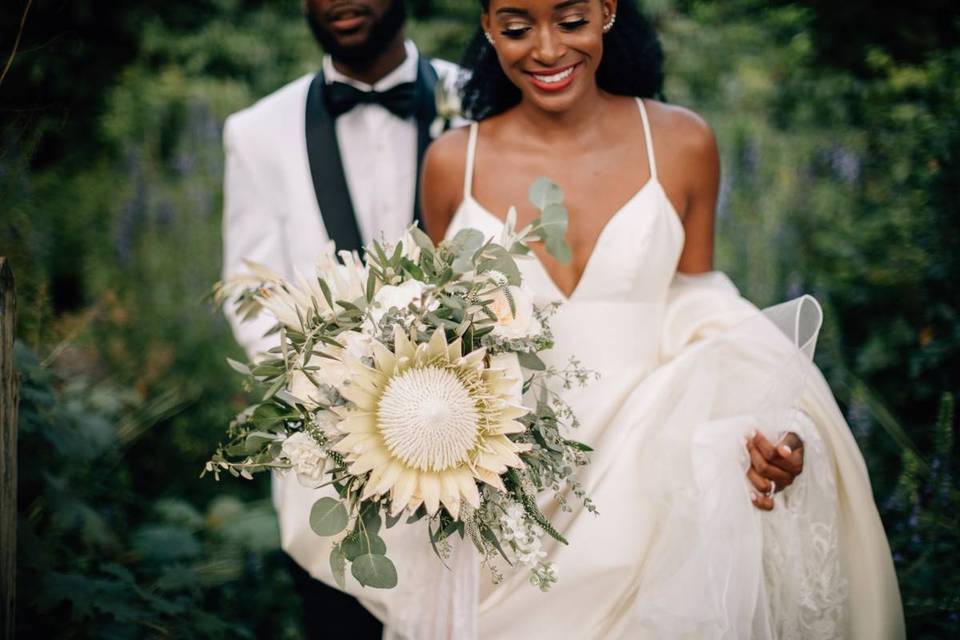 Every couple wants an amazing crew of wedding vendors by their side, but actually hiring the perfect team is no small task. Simply researching vendors in your area can feel like information overload but it's important to remember that wedding pros will be interviewing YOU just as much as you're interviewing them. Whether you're booking a venue, photographer, planner or more, the couple-vendor relationship needs to be a good fit on both sides and that means open, honest, and respectful communication right from the get-go. Looking for a few ways to stand out in the crowd of inquiries? We're here to help with 7 ways to score the wedding vendor team of your dreams.
Remember, first impressions matter.
Email or online messaging is usually the first form of communication a couple will have with their potential wedding vendors so it's incredibly important to use solid email etiquette for that initial contact. Sending a one sentence note of "How much do you charge?" is a sure-fire way to start things off on the wrong foot. Instead, be sure to introduce yourselves as a soon-to-be-married couple, explain why you're interested in working together, and then kindly inquire about pricing and details if need be. This kind of thoughtful communication will ensure the vendor views you as a serious inquiry who's truly interested in their services.
Do your homework upfront.
You've set up an in-person or virtual meeting with your potential vendor (score!), but before you sit down face-to-face take the time to do a little research. Carefully look through their website, portfolio, social media, and read up on their bio and experience to see if their style and personality lines up with yours. Of course, you'll learn much more about them in person, but there's no use in wasting a wedding pro's time if their creative work isn't what you're looking for.
Bring ideas and vision.
It's time for the big meeting and you may even be feeling a bit nervous. Remember to relax, be yourselves, and bring a healthy dose of excitement and enthusiasm to the table. Openly share your ideas, your likes and dislikes, and your overall vision when describing your dream day. Avoid a disinterested "I don't know" or "I don't care" mentality as this can be very off-putting to a creative professional. Your vendors will feed off your energy and they enjoy couples who are truly excited about the process.
Steer clear of demanding behavior.
Simply put, leave the diva attitude at home when it comes to vendor inquiries. When wedding vendors communicate with couples who appear bossy, demanding, or demeaning, it's sure to send them running for the hills. Again, make sure your first impression is a positive one and never mistreat vendors, especially before you've hired them.
Be reasonable about communication.
Sometimes in the chaos of wedding planning couples forget their vendors are humans with lives and families and schedules outside of their upcoming wedding. With that in mind, remember to be respectful about when and how often you contact them both before and after they've been hired.

Many vendors report their couples calling, texting, or emailing at all hours of the night and expecting an immediate response. While your wedding team should respond to your questions or concerns in a timely manner, understand that they likely have professional boundaries in place and remember to always be respectful of their time.
Avoid the "discount" ask.
Some couples treat a wedding vendors' pricing as flexible or an opportunity to barter, but this is often a critical mistake. Vendors have carefully priced their work for a specific reason and asking for discounts can feel outright insulting and easily put the kibosh on a couple-vendor relationship.

If you feel you must negotiate for a particular reason (for example, if you're marrying in the off-season) make sure to handle the situation with incredible tact and grace. Communicate that you mean no disrespect and be fully prepared that the answer could be no.
Follow the golden rule.
We all learned the "treat others as you want to be treated" rule back in grade school, and there's never a better time to put that into practice than working with your vendors. It may seem small, but kindness, warmth, and respect will go a very long way, and ultimately, help you book that wedding dream team.