10 Tips for Planning a Wedding with a Short Engagement
If you're hoping for a quick engagement, check out these tips to help ensure a (relatively) stress-free wedding planning process!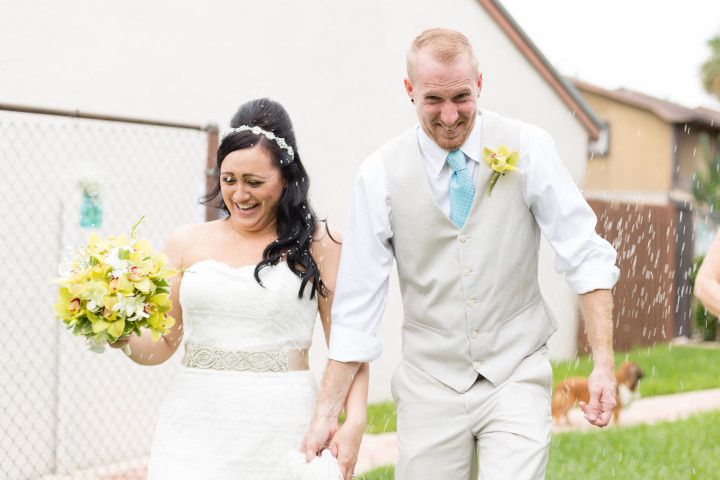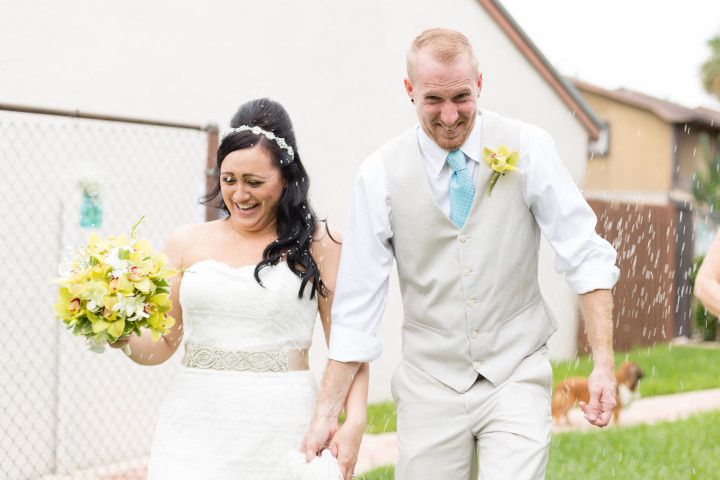 Photo: Stephanie Rawcliffe Photography
We've recently seen a whole lot of celebrities go from engaged to married in very short periods of time. Both Cameron Diaz and Benji Madden, and Ludacris and Eudoxie Mbouguiengue planned their weddings in just two weeks! According to WeddingWire couples, the average length of an engagement is 13 months, but there are many who choose to wed in far less than that.


If you're hoping for a short engagement, check out these tips to help ensure a (relatively) stress-free wedding planning process!

Get Organized. Really, Really Organized.
It's easy to become overwhelmed and you don't have time to forget tasks, so it's important to make sure you're organized from the beginning. Start a checklist and figure out your budget right away, and refer back to these daily. Even just accomplishing one or two small tasks a day can help move things in the right direction.

Hire a Planner
A wedding planner can be a huge help no matter what time frame you're working with, but particularly if you're trying to get things done in just a few short months. A planner can help you hire right wedding vendors (they have major connections!), make fast decisions, and help keep everything on track.

Don't Be (Too) Picky
If you have very specific needs and wants for your wedding, a short engagement may not be for you. It may not be possible for you to have the exact dress/photographer/wedding date/venue/other that you want, simply because vendors book up fast and items may take a long time to order. Focus on hiring vendors whose personalities you like and who are willing to work with you in your short time frame.

Consider Off Days or the Off Season
Having trouble finding a venue that's available? Consider booking a date that's not Saturday or Sunday, in a month that's not super-popular (January and February in many parts of the country). Venues and vendors will have more availability, and you may even receive a discount!

Ask for Help
Hiring a planner is a major plus, but don't forget about your family members and friends when it comes to providing assistance. Whether it's having your mom research florists or one of your bridesmaids stuff invitation envelopes, your nearest and dearest love you and want to assist in any way that they can! Don't be afraid to ask for help and delegate, delegate, delegate!

Shop Sample Sales
When shopping for a wedding gown, try to hit up sample sales in your area. You'll be able to find deeply discounted gowns that you can take home right away. While it's unlikely that you'll find a gown at a sample sale that fits perfectly, you may be able to find a style that can be altered to fit you.

Cut the Guest List
A shorter engagement often means that fewer guests will be able to attend due to their own longstanding plans. Sticking with a smaller guest list from the beginning will mean that more venues are available, and you'll be able to more easily stick to your budget. And for those who wanted a more intimate wedding anyway, it's ideal.

Set Up Your Wedding Website and Send Invites ASAP
You'll want to make sure that your guests are in the know about your plans as soon as possible. Usually save-the-dates are sent at least four months in advance of a wedding. If that's possible in your timeframe, go for it. If you're working with a shorter timeframe, set up your wedding website right away with all pertinent information and send your guests an email notifying them about it. And then send invitations out at least six weeks ahead of time. An even shorter timeframe will require you to contact guests directly via phone or email.

Don't Agonize Over Decisions
With a shorter engagement, you won't have as much time to make decisions. So when it comes to planning your wedding, be quick and decisive, and don't sweat the small stuff. And once you've selected your color scheme, your attire, your flowers, your menu, or anything else, own your decision and stick with it. It's much harder to change things around in a short period of time.

Get Excited!
You may have a stressful few weeks or months ahead, but in the end, you get to marry the love of your life sooner! Keep this as your focus throughout the planning process.