8 Personalized Wedding Favor Ideas for Every Style
Add a personal touch to your wedding favors by incorporating unique and creative details from your wedding day!
When it comes to your wedding favors, there are severals ways to add a personalized touch. Your wedding favors should reflect your wedding's theme or style (for example, sunglasses for a beach wedding or a s'mores kit for a fall celebration) or incorporate your interests as a couple. Think about what makes you and your wedding unique and translate that into fun (and hopefully useful!) items for your guests. Get inspired by the season, destination, and theme of your wedding to create personalized gifts that are unique to your wedding day.
These personalized favor ideas will make your wedding even more memorable.
If you're having a destination wedding...
One of the perks of hosting a destination wedding is that you and your guests get to experience a different culture, and trying new food and drinks is no exception. Consider gifting your guests small bottles of a local spirit or wine: limoncello in Italy or bourbon in Kentucky. Your guests will be able to take part of your wedding's locale with them, and will think of you every time they enjoy a drink!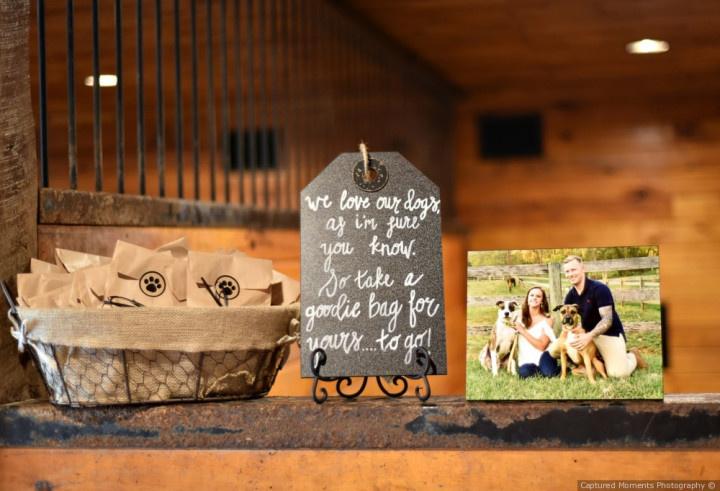 If you love your pet...
For dog lovers out there, these personalized favors are for you! We're seeing couples including their pets into their marriage proposal, wedding photos. and even on the big day. These gift bags for dogs are both thoughtful and adorable.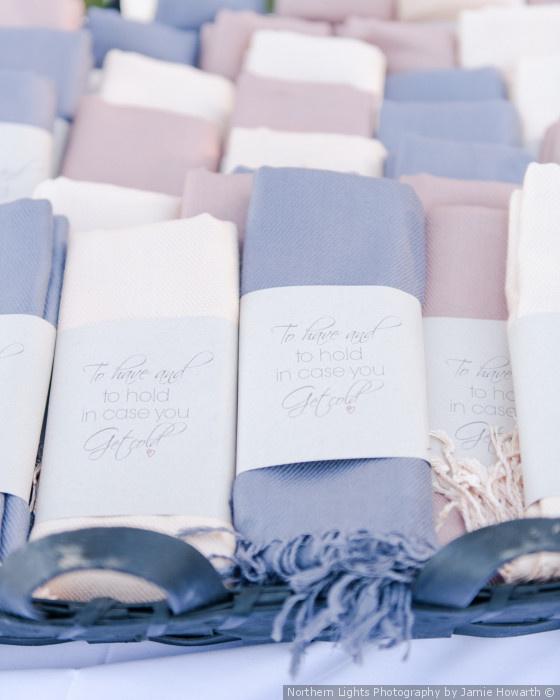 If you're getting married outside...
For fall and winter weddings when the evenings get chilly, consider gifting throw blankets or shawls. They can be personalized with a meaningful quote, and can fit right in with your color scheme. Not only will your guests thank you for thinking of them, but they will put these to use long after your celebration.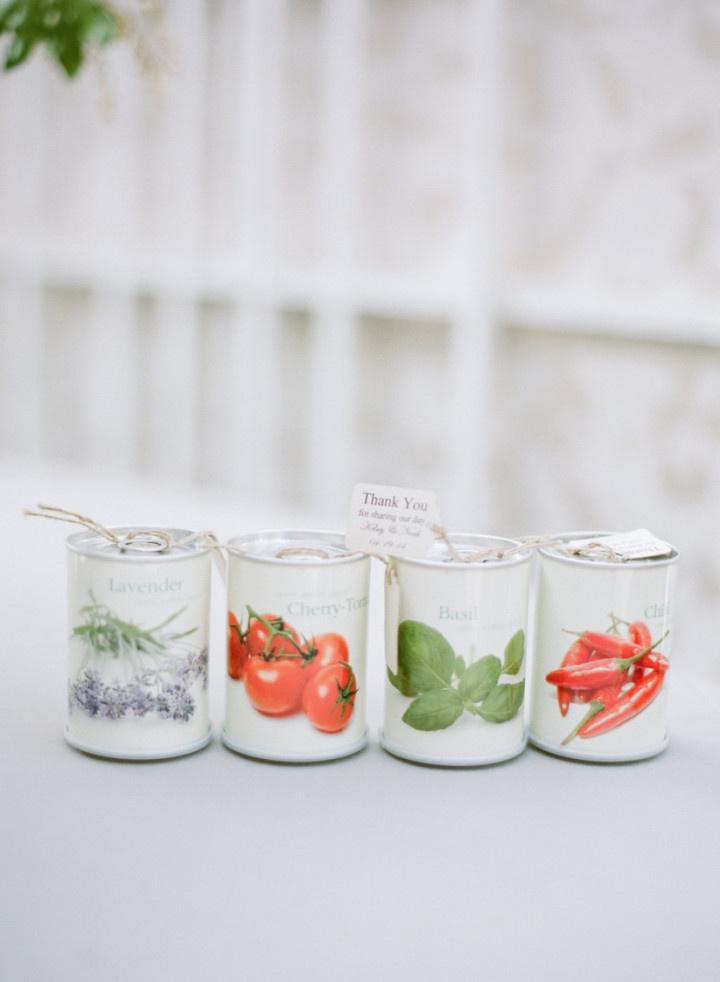 If you're an outdoorsy couple...
Gifting flower, vegetable, or plant seeds is something that is both personalized to your interests and functional. While some favors may go untouched after the wedding day, these will likely be put to good use—and they're great for the environment, too.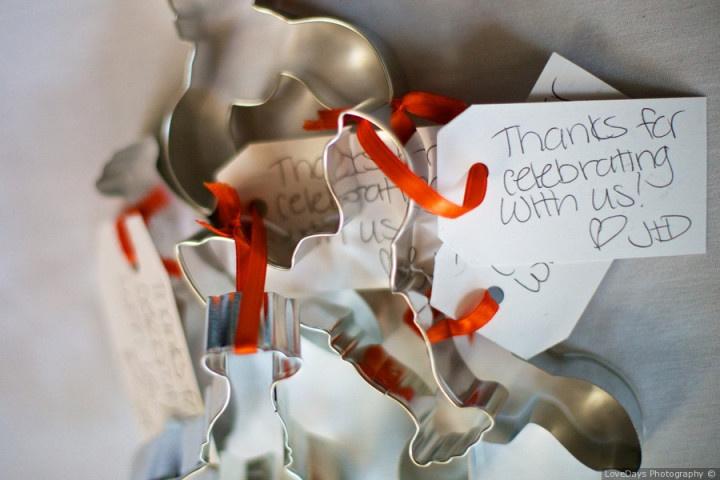 If you love to bake...
For the couples that love to cook together, this favor is about as unique as it gets. Cookie cutters come in any shape (again, tailor this to something you like!), and they're the perfect way to showcase your interests. For example, lobster-shaped cutters if you're getting married on the New England coast, snowflakes if you're getting married in the winter, or cowboy hats and boots if you're getting married in the South.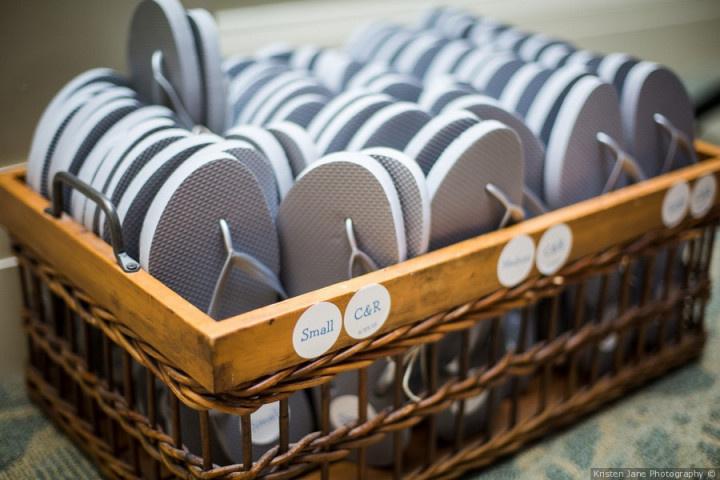 If you're getting married at the beach...
There's nothing more fitting for a beach wedding than a pair of flip flops. Especially if sand and late-night dancing are involved, guests may need an alternate pair of shoes. Try providing neutral-colored flip flops, so your guests can wear them long after your big day.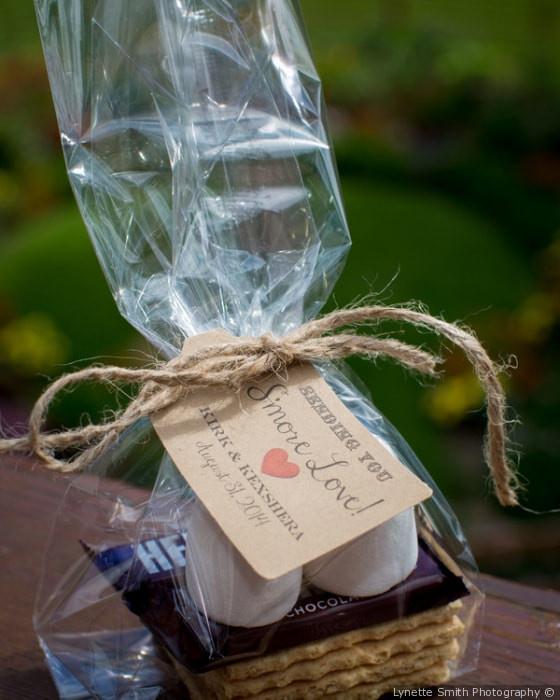 If you're getting married in the fall...
Nothing screams fall more than a s'mores kit, and your guests will certainly adore this sweet favor idea. Don't forget to get creative with decorative packaging and a personalized label!