Yarn Pom Pom Wedding Favor Box DIY
Read on for instructions!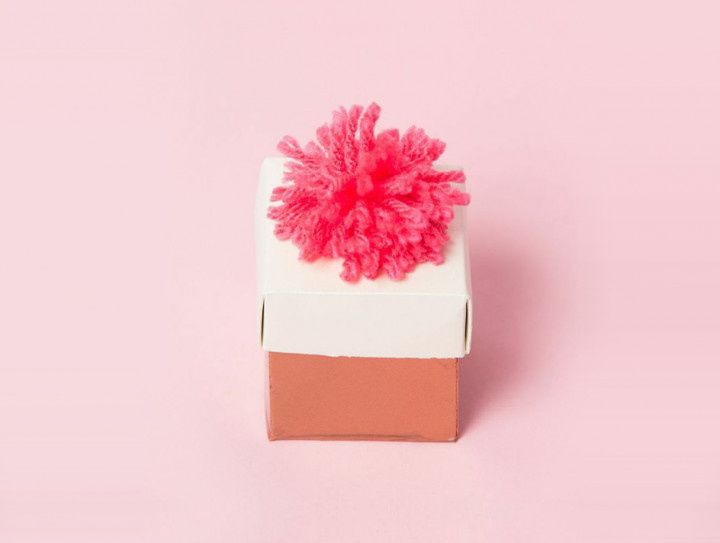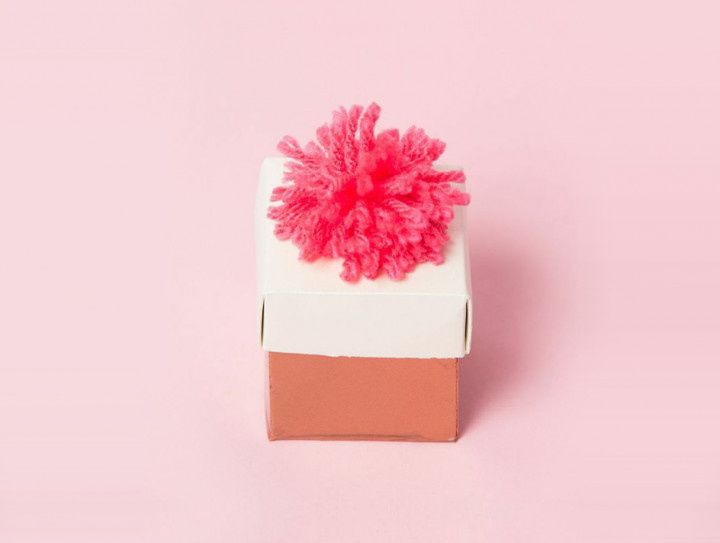 Photo: George Francis Jr.
Simple white wedding favor boxes are easy to customize to match your wedding theme and decor! For this design, we started with the Ivory Shimmer Two Piece Favor Box by Invitations by Dawn (50 for $80). We spray painted the bottom using copper spray paint, and the adorable yarn pom pom took under two minutes to make.


Here's how to make this super cute favor box topper!

1. Place your middle finger and pointer finger together.

2. Wrap yarn comfortably around the two fingers 10 to 15 times. The more times you wrap, the fuller your pom pom will be.

3. Slide the yarn loop off of your fingers. Pinch in the middle.

4. Using a new piece of string, tie a knot around the pinched middle of the loop.

5. Cut through the middle of each end of the loop and spray the strands until you have a full pom pom. Trim any uneven strings.

6. Attach the pom to the box lid by placing a drop of hot glue on the bottom of the center tie of the pom. Press firmly to the top center of the box lid.