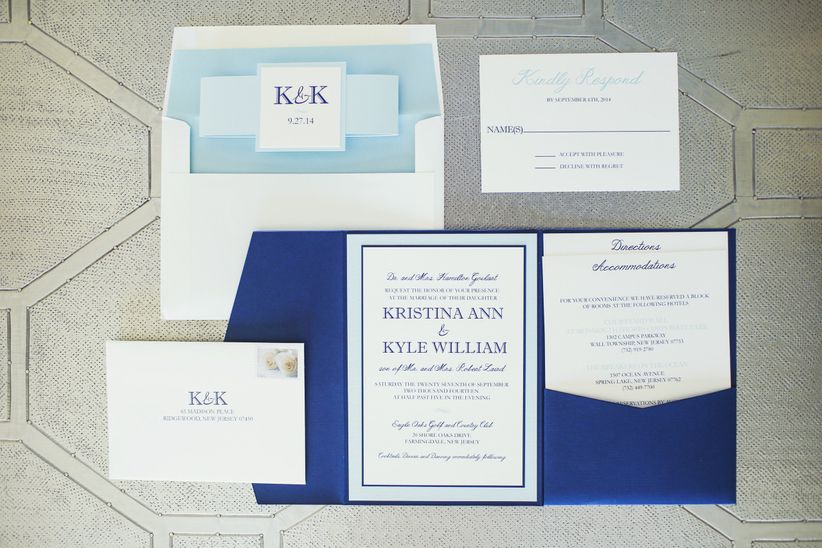 Photo: Vanessa Joy Photography
For couples looking to achieve a sophisticated, elegant aesthetic, classic wedding style is the way to go. Forget the latest trends—this style is all about using elements that will stand the test of time.


Wondering if a classic wedding is right for you? Read all about the style here to find out.
Venue
With the right decor, you can make classic wedding style work for almost any venue, but the most suitable types are country clubs, hotels, estates, ballrooms, and banquet halls. These venues are generally traditional, elegant and sophisticated—all important elements of classic style.
If you prefer an outdoor venue, consider a vineyard, well-kept garden or formal courtyard (nothing too rustic or rugged). For a unique spin on classic style, host your wedding at a museum, restaurant, conservatory, castle, or theater.
Season
The great thing about classic weddings is that they are always in style—and in season! Classic wedding style is versatile and will work year-round, but you can incorporate seasonal details if you'd like.
Color Palette
For this style, you'll want to choose a
color palette
that is timeless, but that doesn't mean it has to be boring. Most importantly, stay away from anything that is too vibrant or neon.
First, take a look at your venue's existing decor (wallpaper, carpet, lighting, etc.). If there are any prominent colors, try to incorporate them into your palette for a look that's cohesive and doesn't clash with the surroundings.
Start by choosing one or two neutrals, such as ivory, gray, black, white, or beige. You can add dimension by using a variety of textures, materials and even a touch of metallics here and there so the colors don't look too monochrome. If you want to add a bit of drama, incorporate statement colors, like red, blue, coral, emerald green, or blush.
You can also switch up the color palette based on your wedding season. In the winter, choose metallics and darker colors, like gold, silver, red, navy blue, and black. For the warmer months, opt for colors that feel fresh, such as pink, pale blue, light green, lilac, or peach.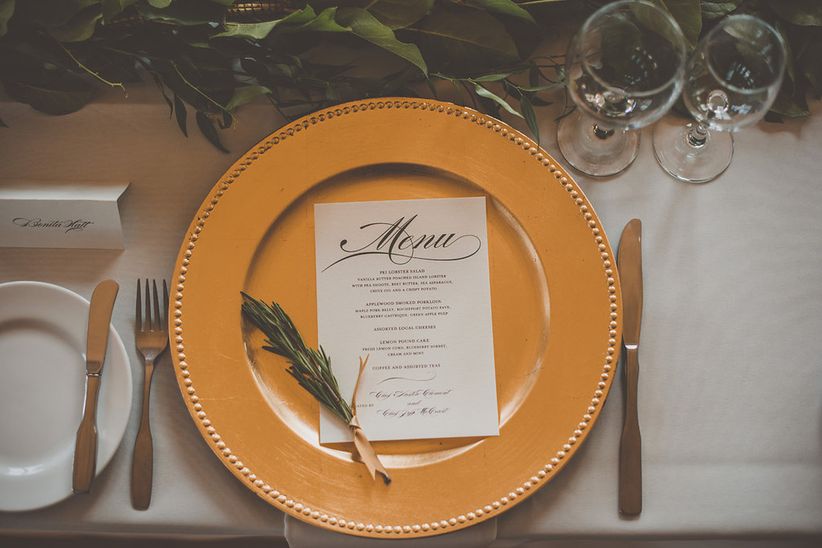 Photo: Heather Wilkinson
Decor
While it can be fun to include all the latest trends on your big day, the last thing you want is to look back at your wedding photos in a few decades and wonder what you were thinking. When it comes to choosing classic wedding decor, ask yourself first, "Will this still look beautiful in 20, 30, or 40 years?" If you're not sure, then you might want to pass.

Look for pieces that are inherently classic, such as fine china, candelabras, votives, chair sashes, and luxe table linens. You should also keep the decor relatively understated, and skip anything that is too flashy or extravagant. That being said, classic wedding decor doesn't have to be dull. Spruce up ordinary banquet tables with sequined runners, swap traditional Chiavari chairs for an upholstered style, or drape fabric swags throughout your venue. Ultimately, you should aim to achieve a vibe that is chic, elegant, and sophisticated.

Avoid mix-and-match elements, which will look too eclectic for a classic wedding. Instead, stick with two or three colors and use the same types of accents (pearl strands, lace, rhinestones, etc.) throughout the wedding to create a cohesive, well-planned effect.

Stationery
In general, stationery for classic weddings should be traditional and formal. You can personalize your invitation suite by adding your monogram (a must for classic weddings), stripes, foil stamping, letterpressed script, or laser-cut filigrees. Finish the suite with elegant hand-calligraphed addresses.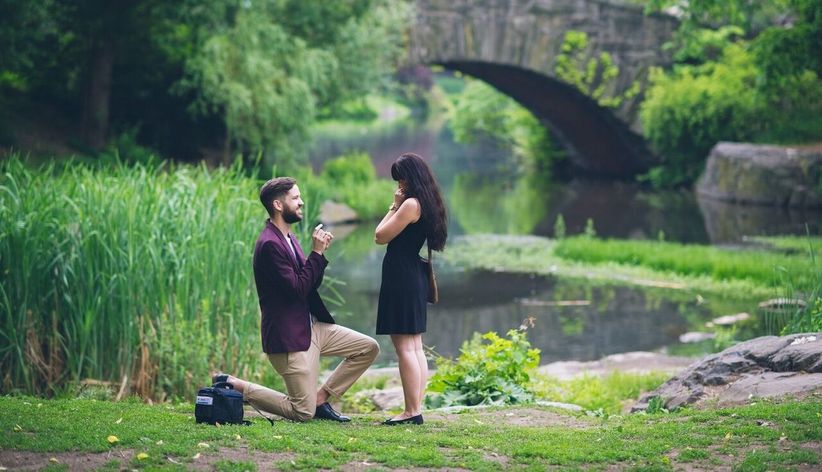 Photo: Jessica Hill Photography
Flowers
When it comes wedding flowers, you can't get more classic than roses. We love roses for their timeless, romantic appeal and the fact that they're available year-round. Not only do they smell oh-so-pretty, but roses come in dozens of different sizes, colors, and varieties. Peonies are also quintessentially classic, although they're only in-season for a short time each year, so you can expect them to be more expensive than roses and most other wedding flowers as a result. Hydrangeas, phalaenopsis orchids, stephanotis, ranunculuses, and anemones are all great floral options for classic weddings as well.

If you're carrying a bouquet, avoid anything too trendy, like oversized arrangements or an abundance of loose greenery. Instead, have your florist design a more symmetrical bouquet that sticks with a few types of flowers and accents. Finish the bouquet with satin ribbons, lace, or a sparkling brooch for a personal touch.

Don't forget about your ceremony space! Floral arches look beautiful at the altar, or you can line the aisle with flower petals for a romantic effect. Just be sure you don't go overboard with the floral decor—too much will take the focus away from you and your S.O.

Reception centerpieces should be relatively uniform, although you can add visual interest by alternating between tall and short arrangements on each table. It's also important to choose the proper centerpiece vessels. Anything too informal or distracting can take away from the actual flowers and change the look of your centerpieces. A few of our favorite options for classic weddings are glass cylinder vases, rose bowls, and candelabras.

Attire
Depending on the formality of your venue, you should expect the dress code to be on the fancier side. Ballrooms and country clubs are more likely to require black-tie, while you might have the option to be more informal at a garden, museum or vineyard wedding.

A ball gown is the perfect option for brides who want that traditional classic look. Choose a minimal satin gown, or go for something more glamorous with tulle, beaded embroidery or intricate lace details. If a ball gown silhouette isn't for you, fitted gowns and sheath gowns are equally classic alternatives. Accessorize with pearl jewelry (so timeless!), understated shoes, and a polished hairstyle. Finish your bridal look with a sash that's tied in a neat bow around your waist.

If the venue requires a black tie dress code, you'll need to wear a tuxedo. For more casual attire, stick with a suit in a darker color, although don't feel limited to the standard black. Navy blue and charcoal gray are both classic with a twist.

Cake and Dessert
It wouldn't be a classic wedding without a traditional wedding cake. You can keep it simple with just the frosting and a topper, or you can ask your baker to add subtle decorative accents. Hand-piped icing, Swiss dots, monograms, and fresh flowers are just a few of our favorites