20 Celestial Wedding Theme Ideas Inspired by the Night Sky
Feeling starry-eyed? Bring an otherworldly vibe to your big day with these celestial wedding ideas.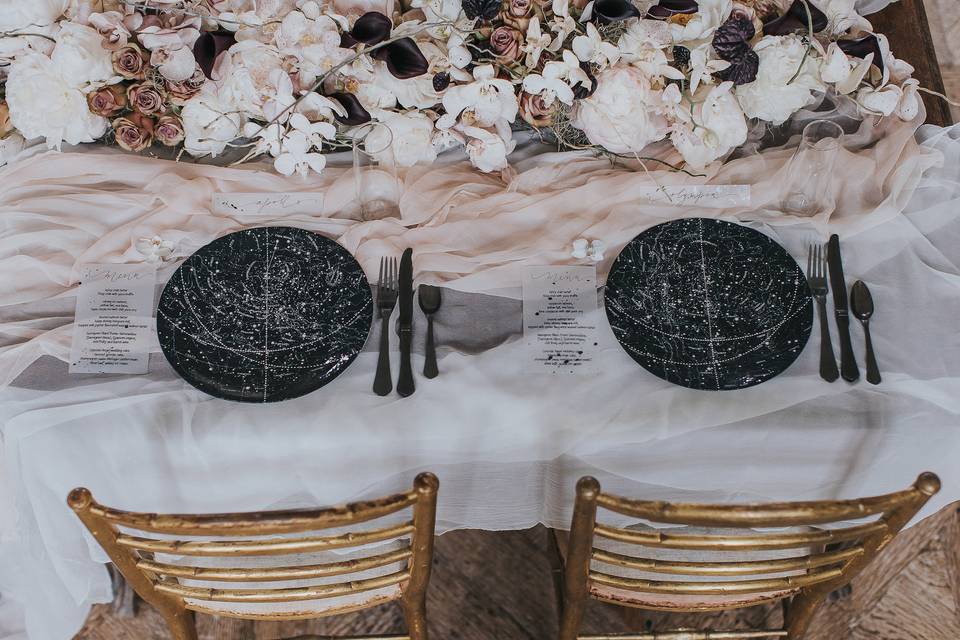 The celestial wedding theme—a decor aesthetic inspired by astronomy, stars, and the sky—has become a mainstay for couples envisioning a boho-meets-romantic vibe for their special day. Reading our horoscopes, diving deep into each other's sun signs, and blaming Mercury retrograde for all of our minor inconveniences has become the norm for many of us these days (looking at you, fellow millennials), so why not turn to the cosmos for inspiration when it's time to get married? From sultry, midnight blue colors to iridescent details, these enchanting wedding ideas are perfect for any star-obsessed couple.
What's a celestial-themed wedding?
By official definition, the word "celestial" refers to anything related to outer space, the planets, the sky, or astronomy. That includes things we see every day, like clouds, the sun and the moon, to more distant celestial bodies, like stars, galaxies, and constellations. For your special day, a celestial wedding theme is a little bit moody, a little bit whimsical, and a little bit boho.
Navy blues, greens, and purples should be the bulk of your celestial wedding color palette, but you can add accent tones like pink and dark orange—think sunset colors. Finally, you'll want to incorporate a lot of metallic silver, gold or bronze elements that will reflect the light and add maximum sparkle and shimmer to your decor.
Celestial Wedding Theme Ideas
Read to plan your starry night wedding? Use these ideas to get started with your celestial theme.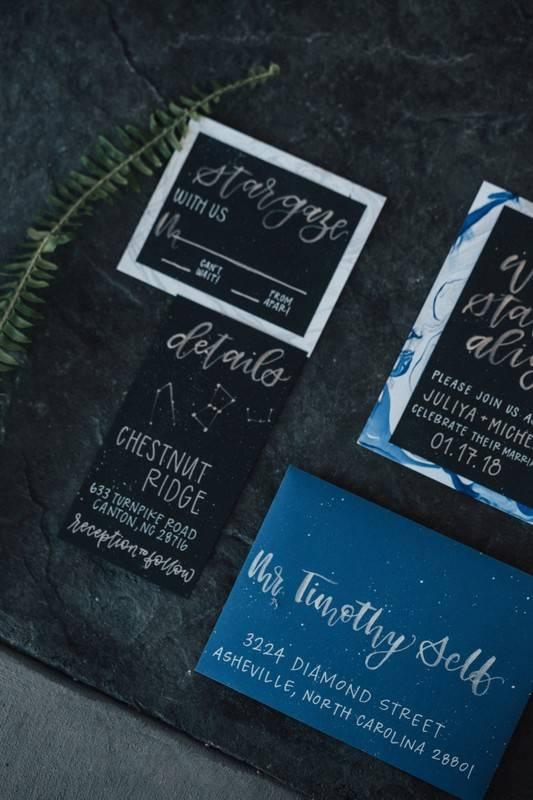 Celestial wedding invitation suite
While there's always the option of sending out invitations decorated with stars and glitter, we prefer a more subtle take on the celestial wedding theme when it comes to your stationery. These navy blue invitations are the perfect example of how to pull off a galactic-inspired theme in a unique way with details like constellation sketches, whimsical calligraphy, and watercolor paper.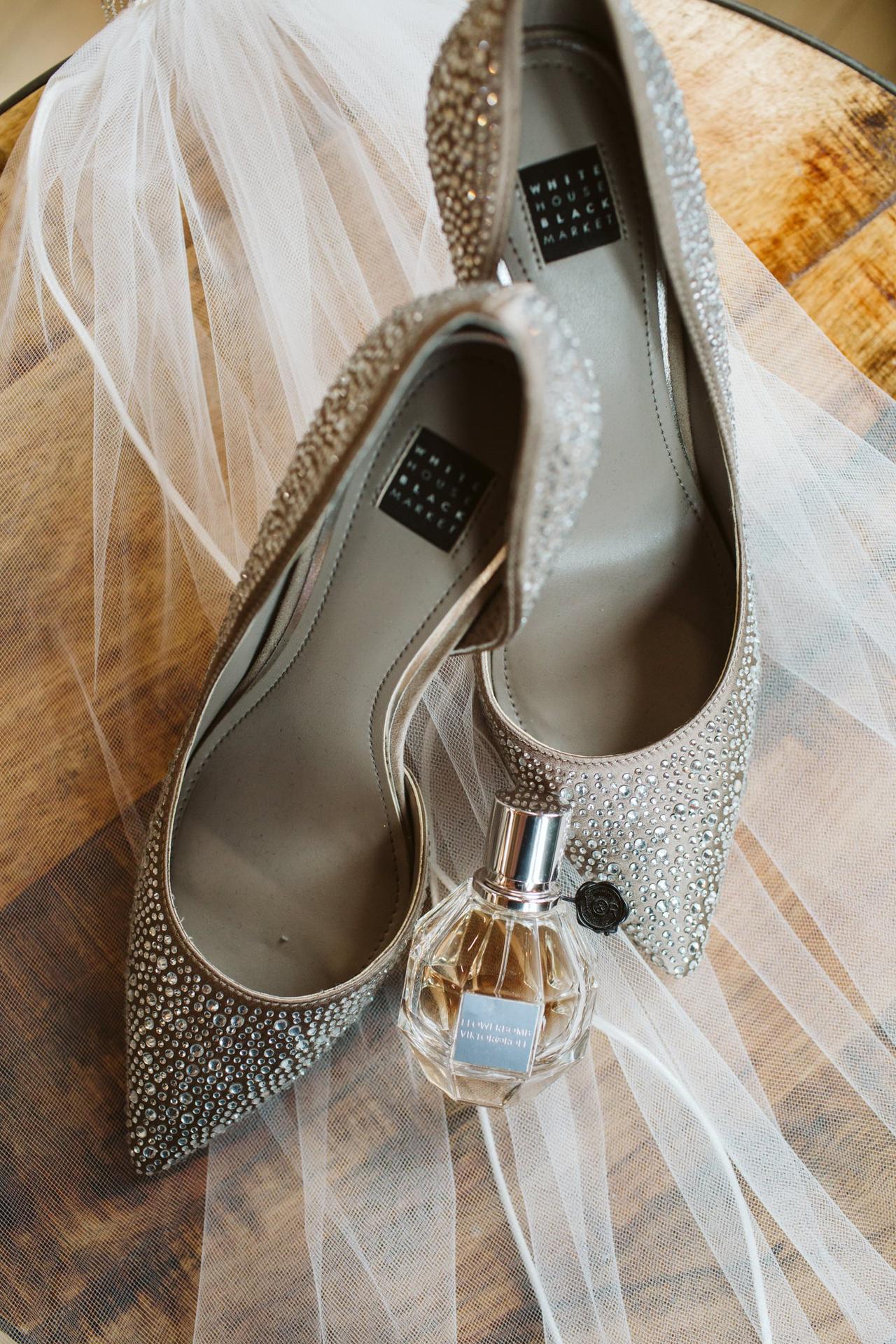 Rhinestone wedding high heels
Embrace your celestial theme by rocking a pair of rhinestone or glitter shoes to mimic a starry night sky. If heels aren't your thing, a pair of sparkly flats or sneakers are just as playful.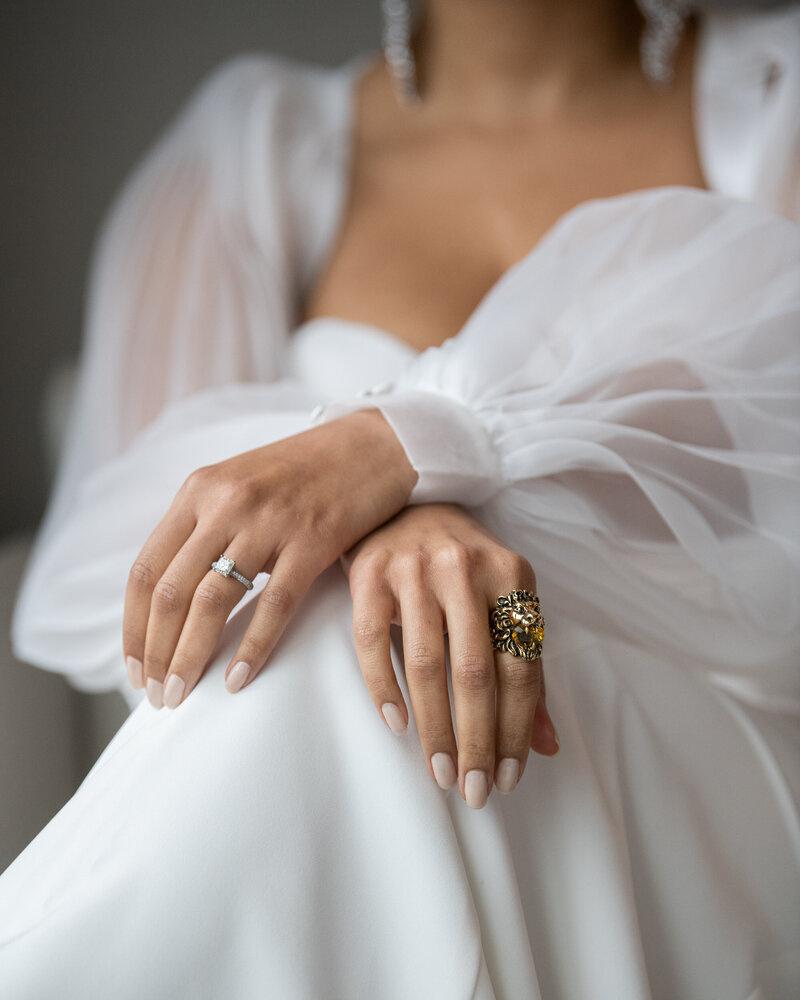 Milky Way-inspired nail polish
Having trouble making a final decision about your bridal manicure? A simple cream or ivory shade is flattering and timeless—choose a formula with a hint of shimmer to reflect your theme.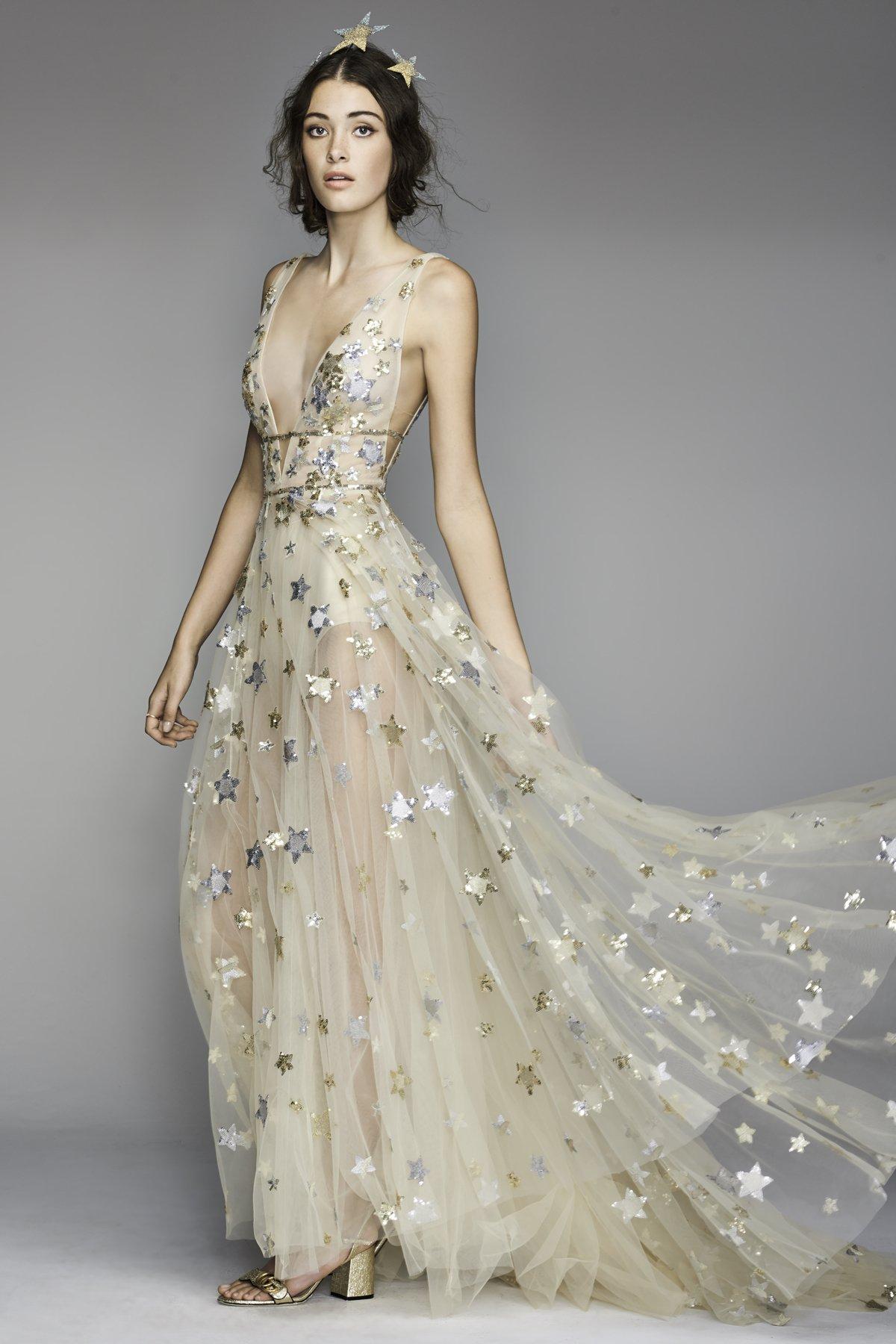 Dress by Willowby by Watters
Starry night wedding dress
A celestial wedding theme is all about incorporating whimsical details, and that goes for your wedding day attire, too! Rock a wedding dress covered in starburst-shaped beading or sequins (like the "Orion" dress by Willowby, shown above) to truly make a statement.
Dewy bridal makeup
Achieve an angelic, out-of-this world glow by keeping your wedding day makeup light and airy. Focus on using products that aren't overly matte, then amp up the shimmer with highlighter on your cheekbones, metallic eyeshadow or eyeliner, and high-shine lip gloss.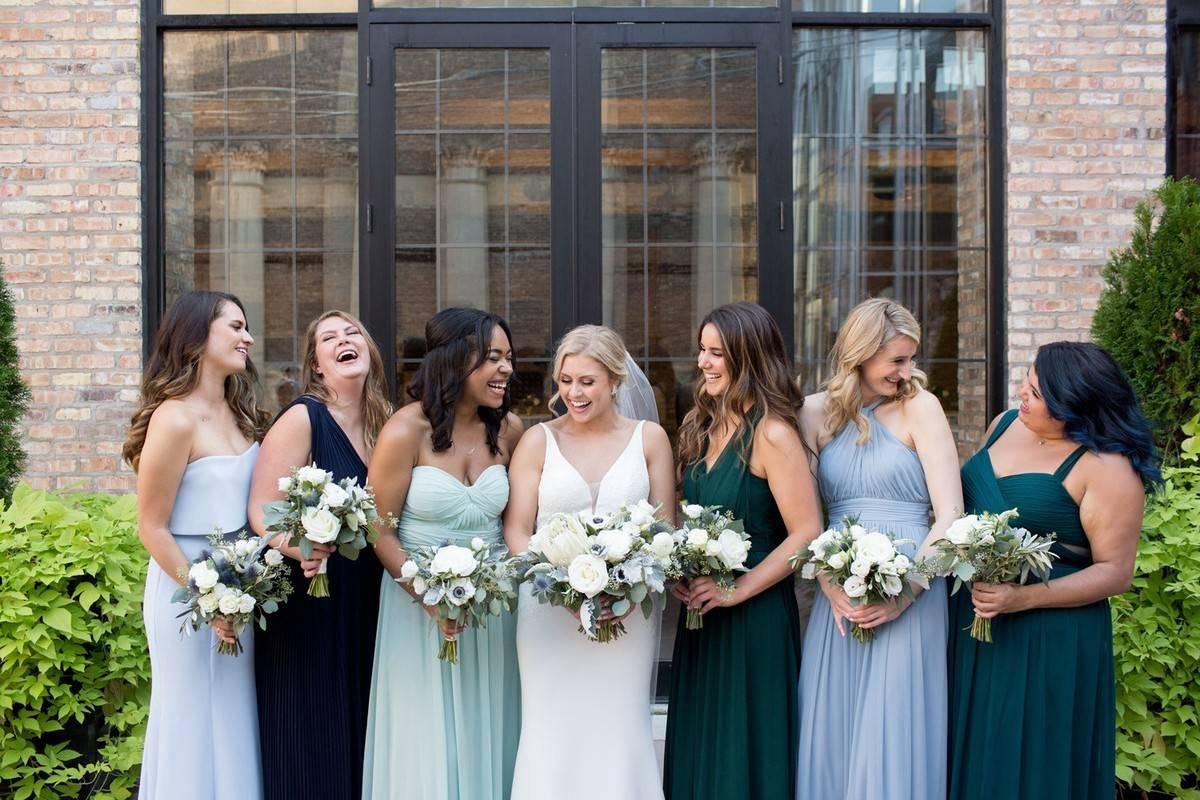 Blue and green bridesmaid dresses
These blue and green bridesmaid dresses are like a breath of fresh air for your wedding party, especially with the mix-and-match styles. Recreate the look by choosing two or three colors and giving your 'maids the freedom to pick a dress that makes them feel most comfortable.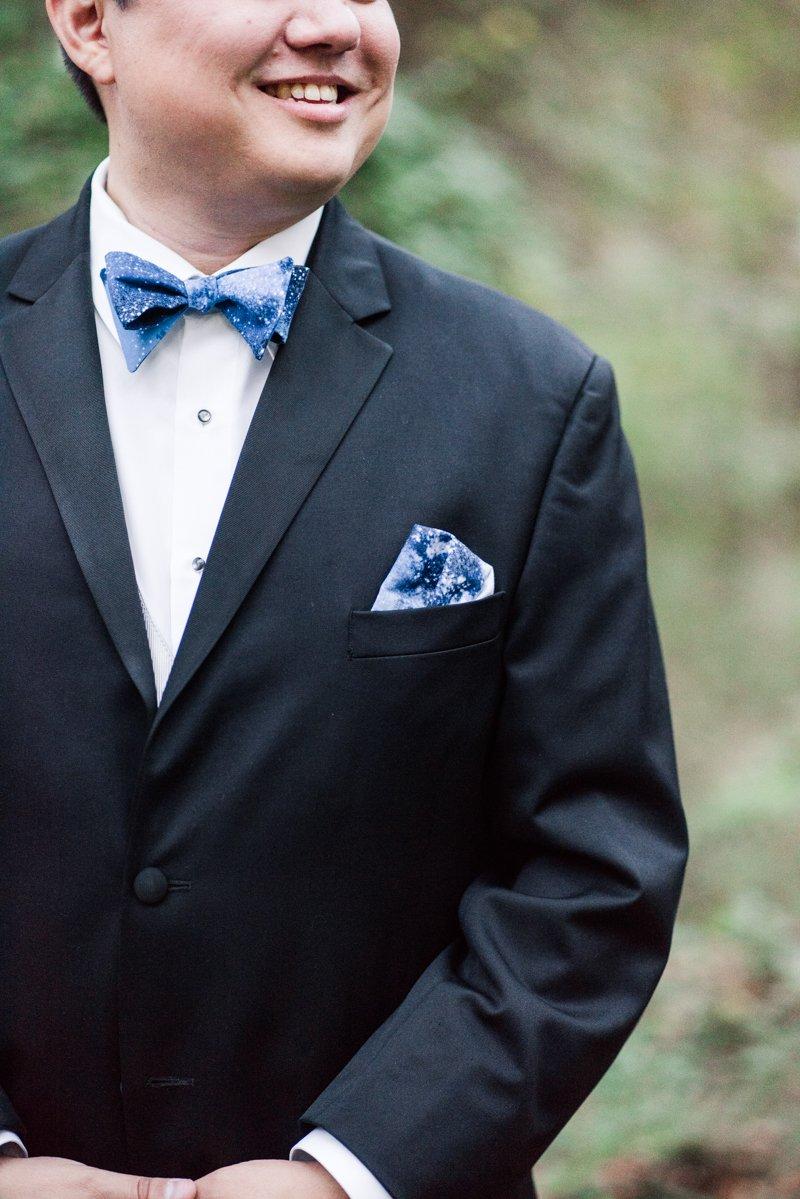 Celestial pocket square and tie
Finish off your suit with starry night-inspired accessories, like this matching pocket square and bow tie decorated with a speckled pattern that mimics a galaxy.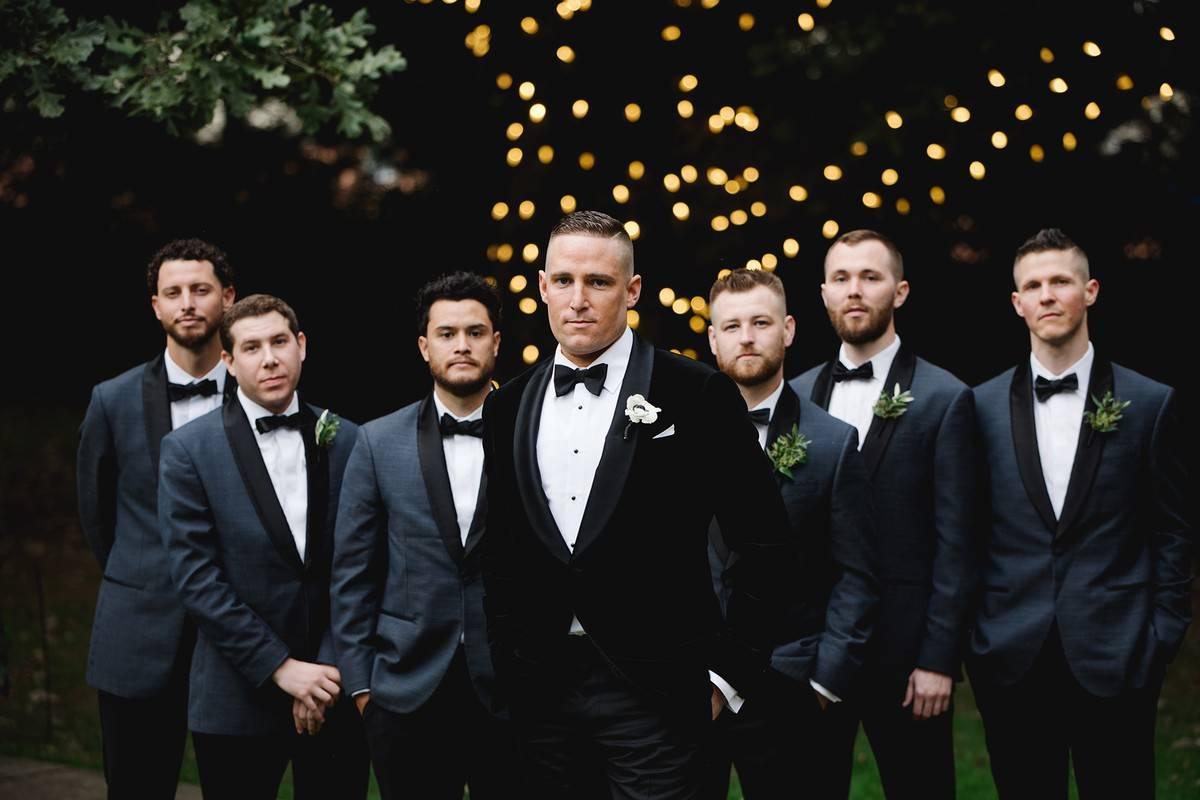 Midnight blue and black tuxedos
Think you can't mix blue and black together? Think again. This stylish wedding party is proof that the two are extremely complementary, and they fit right in with a celestial-themed wedding.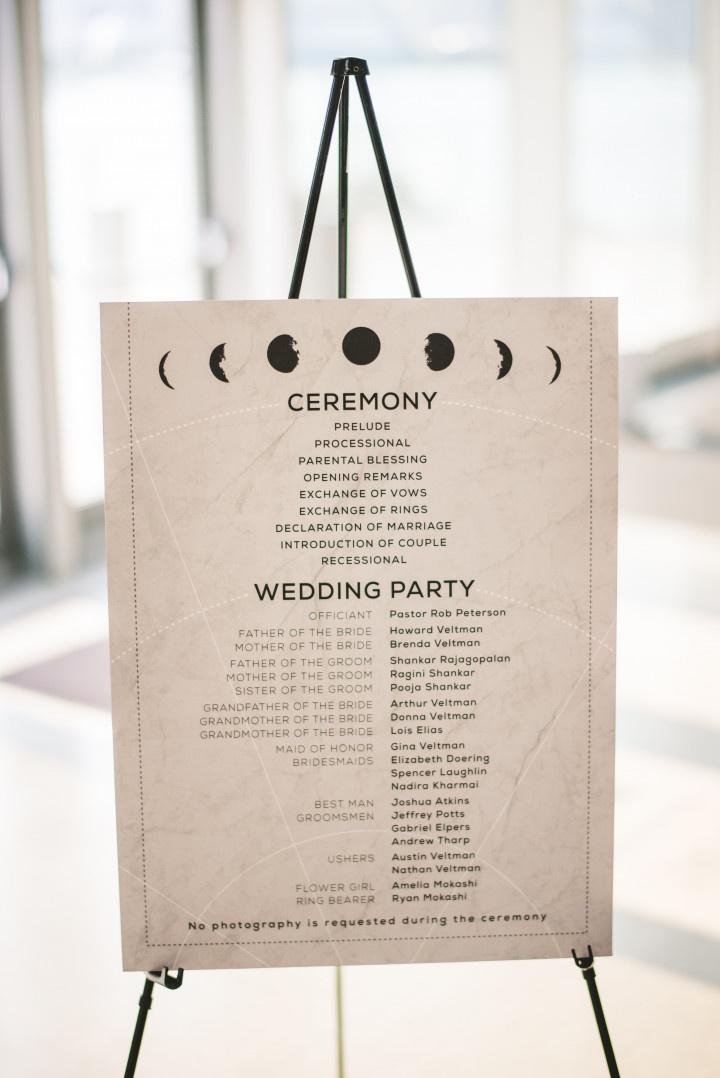 Lunar wedding ceremony signage
If you're planning to skip the traditional wedding ceremony programs, this moon phase illustration sign is the perfect alternative for astronomy lovers (fun fact: this sign is from a planetarium wedding).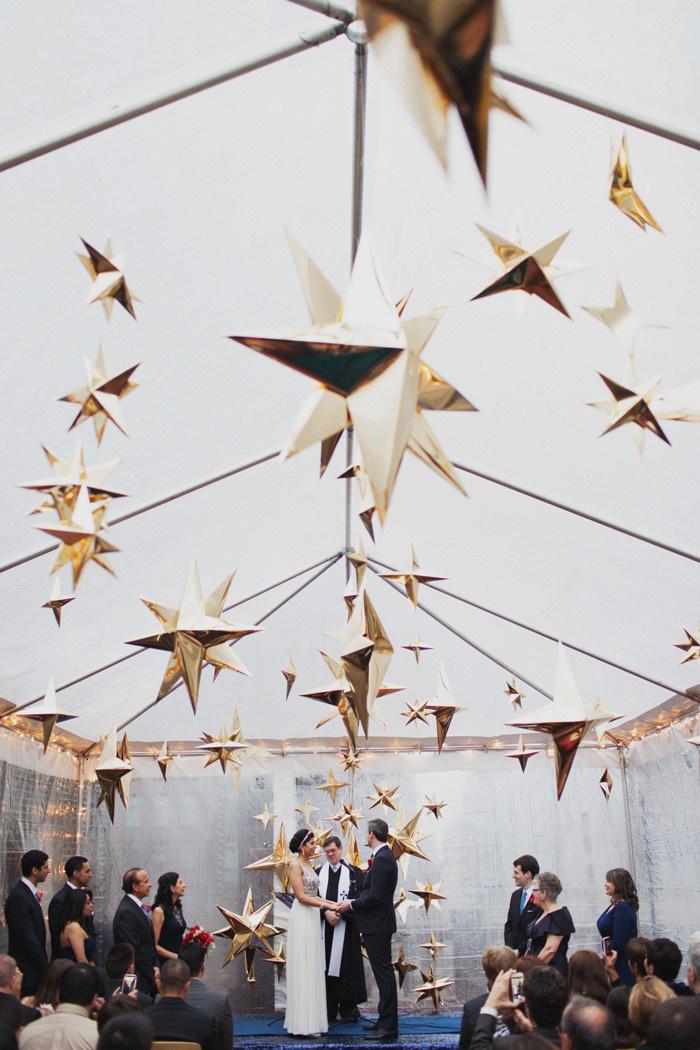 Star ceremony decor
Create a wow-worthy ceremony (or reception) setting by decorating the space with gold stars suspended from the ceiling. Use stars in varying sizes and string them up with fishing line for the most realistic effect—it's even more magical when you add candles.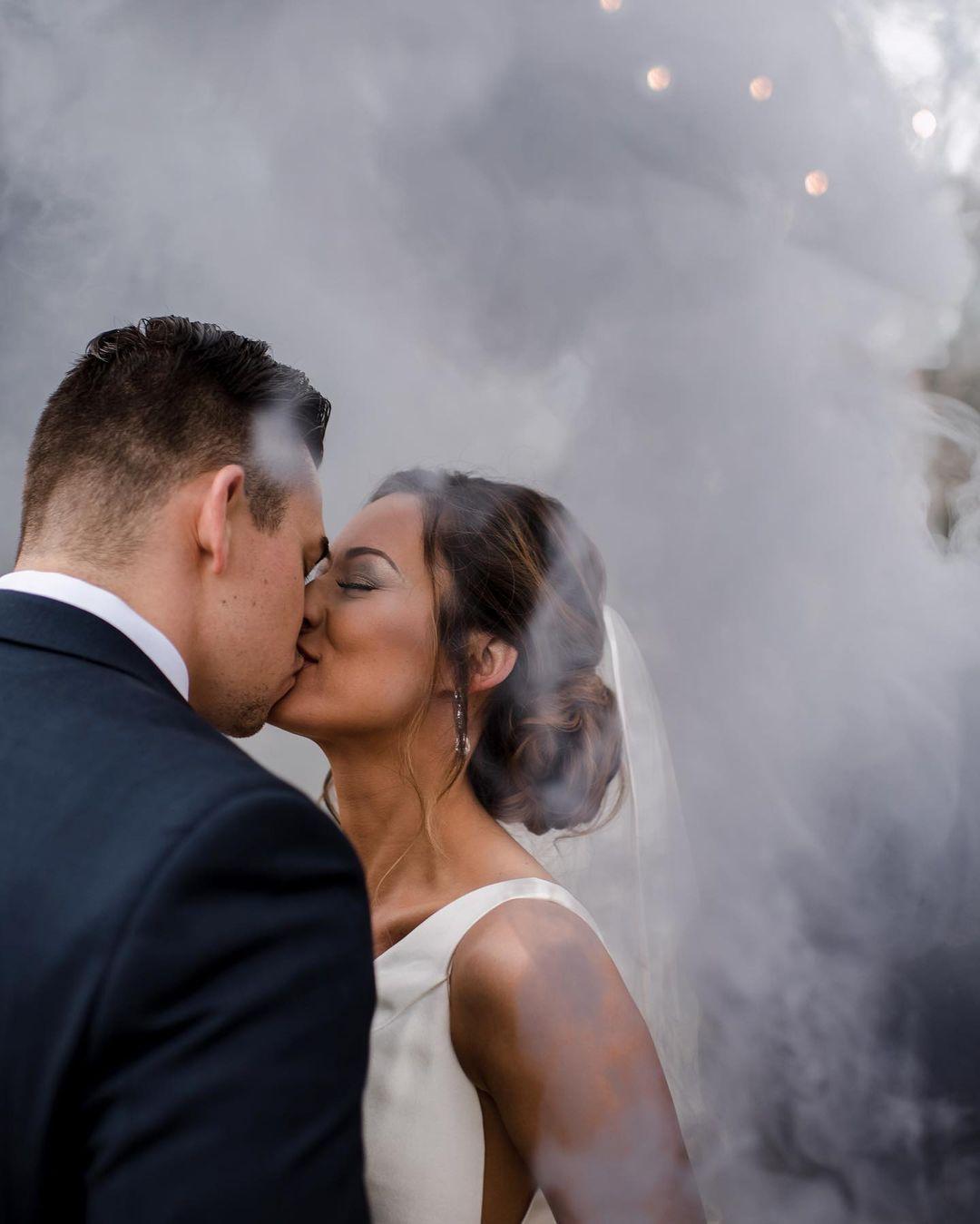 Smoke bomb wedding portraits
Use smoke bombs in your wedding photos to make it look like you're floating in the clouds. You can find them in almost any color you want, whether you prefer a realistic gray or a vibrant purple.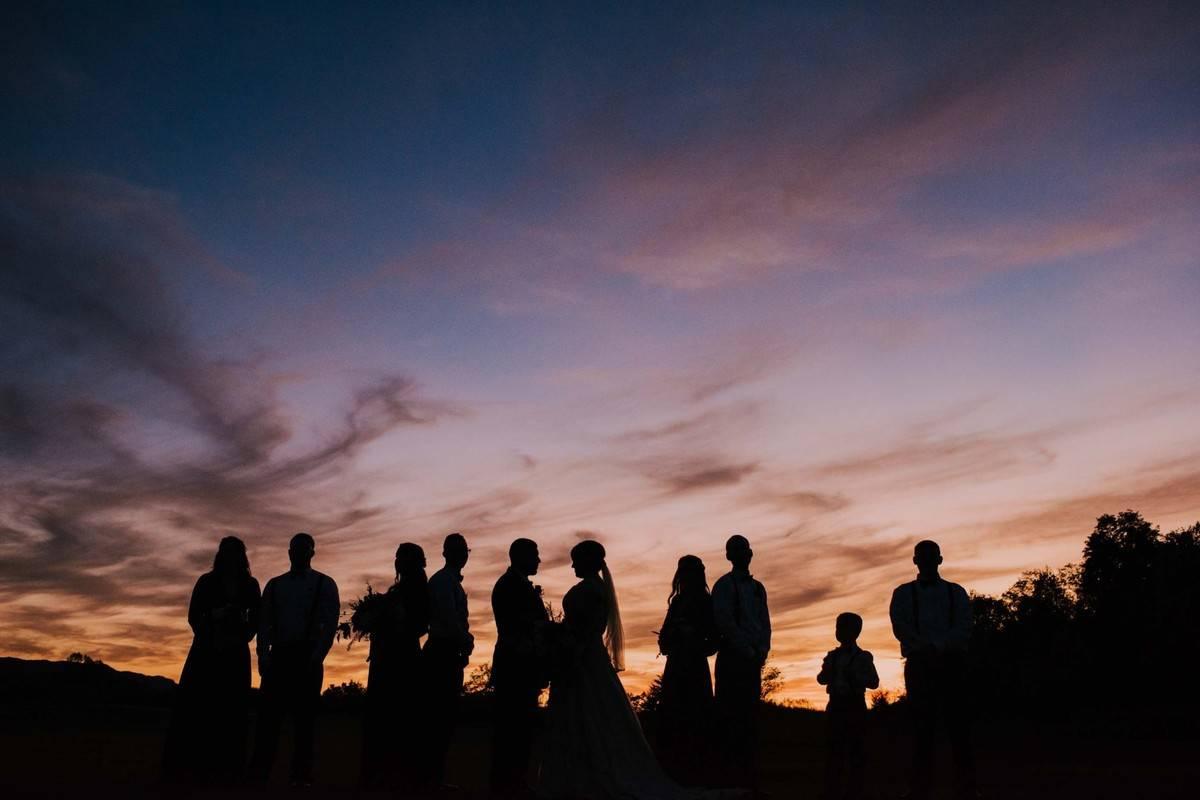 Sunset wedding photo backdrop
Here's a photo op you can recreate with your entire wedding party. Plan ahead with your photographer to spend a few minutes outside right after sunset to capture a dramatic snapshot of your silhouettes against the sky.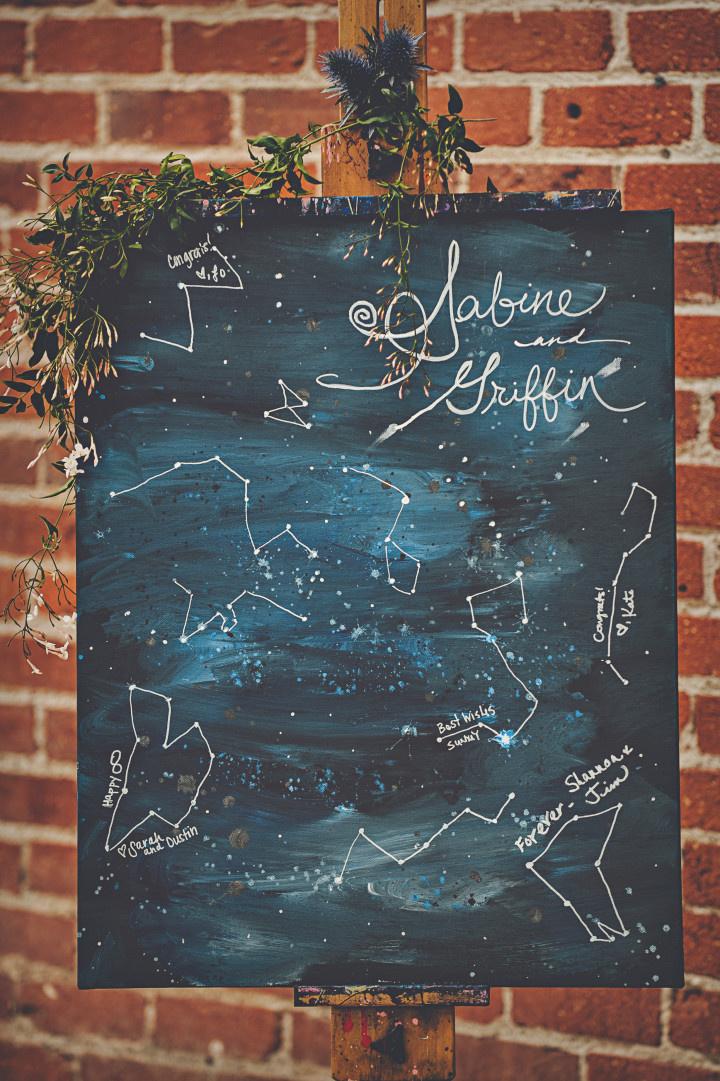 Constellation wedding guest book
Forget the traditional guest book—this creative constellation guest book is so much cooler (and on-theme). Use well-known constellations, like the Big Dipper and Little Dipper, or personalize the poster with your zodiac signs. After the wedding, you can frame it and hang it in your home.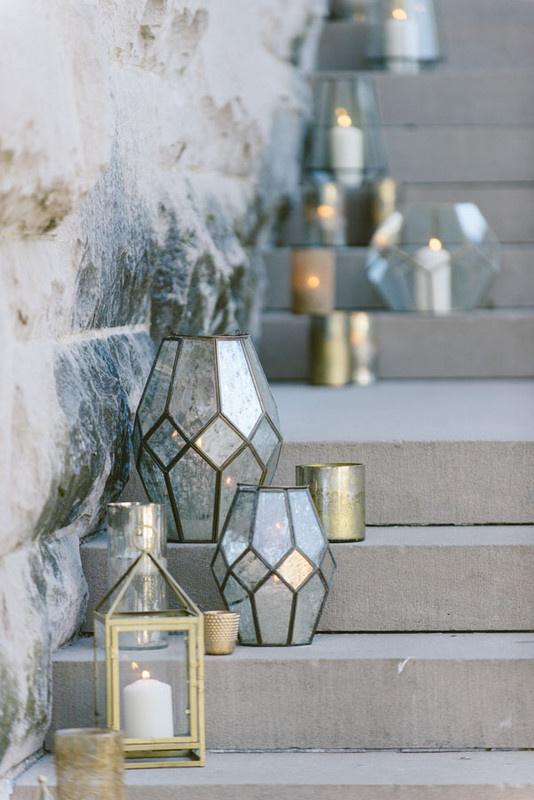 Metallic vases and candles
Quickly fill empty space or illuminate dark walkways at your wedding venue by displaying clusters of candles in metallic vases. Use a mix of silver, gold, and mercury glass vessels in different shapes and sizes.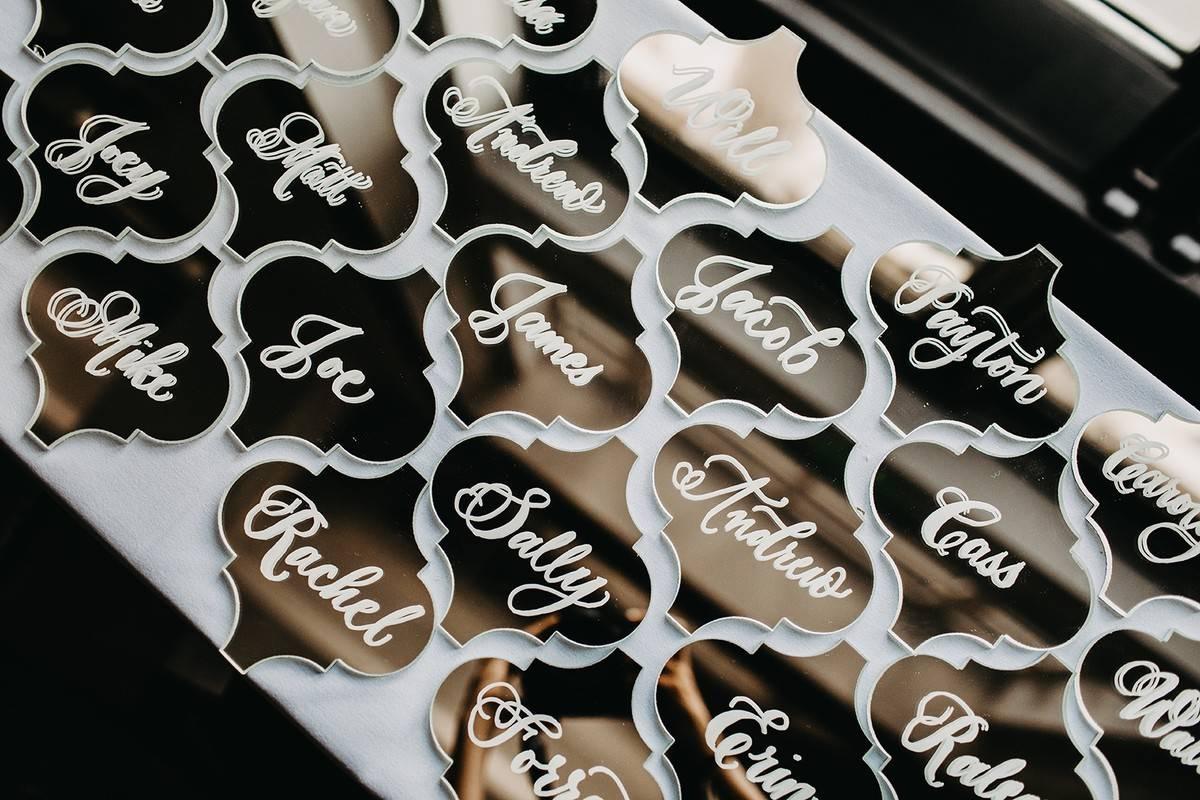 Mirrored wedding escort cards
Your wedding escort cards are a tiny but perfect opportunity to play up your celestial wedding theme. These miniature mirrors are simple enough to recreate, but they're much more memorable than the average paper escort card design.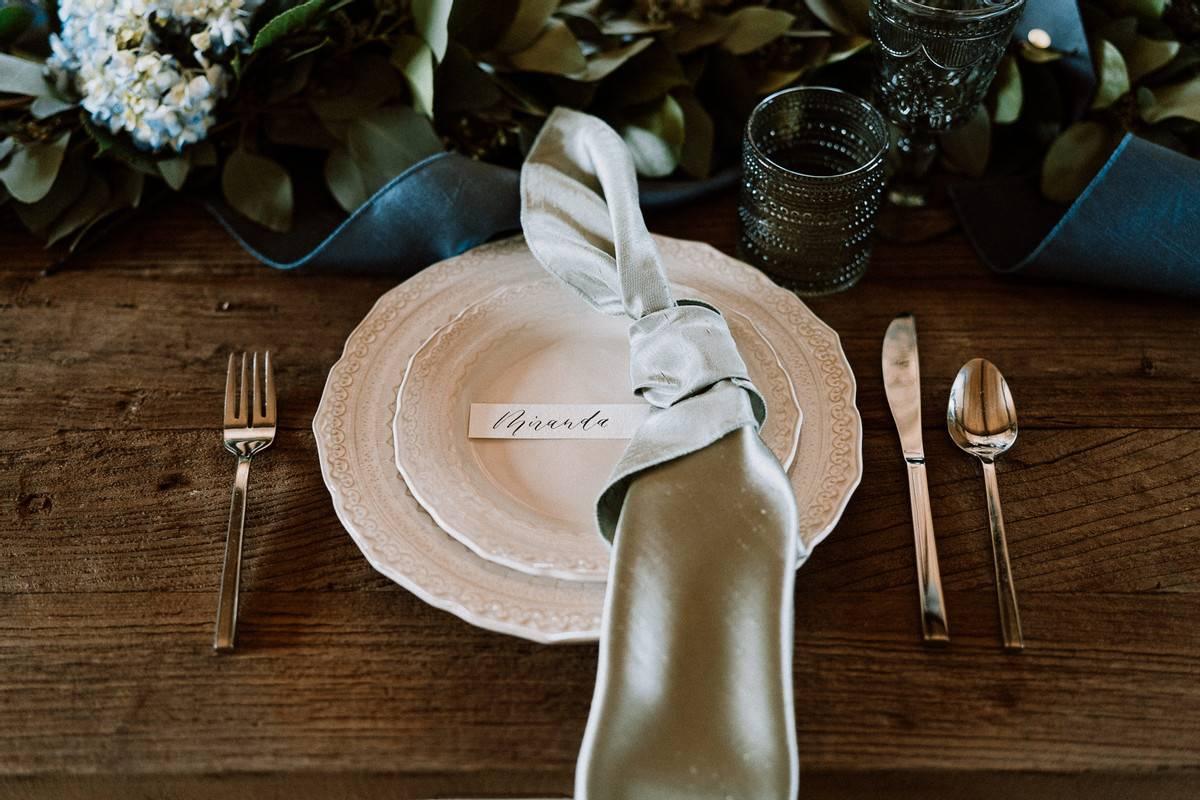 Silver and gold table setting
Since this wedding theme is more eclectic than classic, it's okay to mix silver and yellow gold tones. Finish your wedding place settings with shiny shantung silk napkins in a silver or gold hue to tie your tablescape together.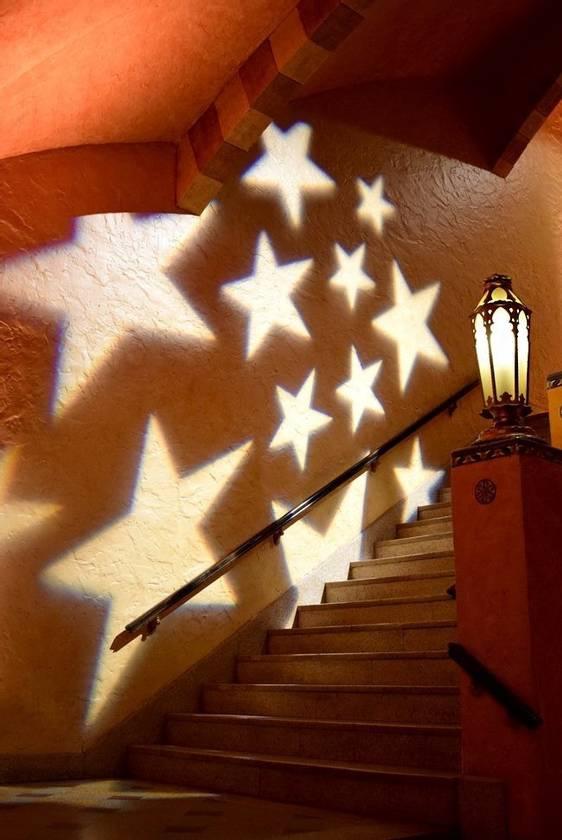 Star-shaped gobo projections
Whether they're on the ceiling, the floor, or the walls of your venue, celestial-inspired gobos are a fun way to accent your reception space with decorative lighting.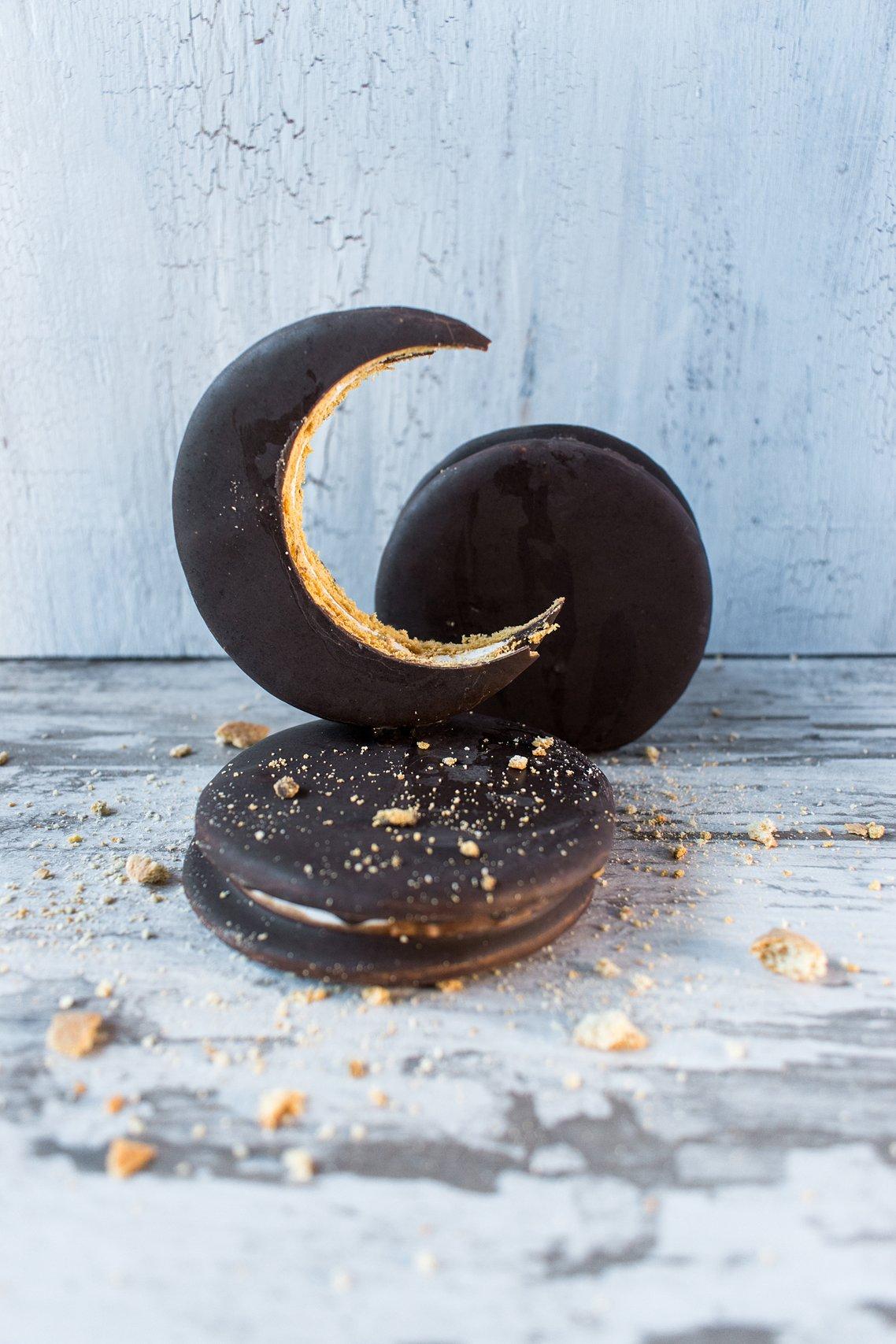 MoonPie wedding desserts
Thanks to their name, these sweet treats are practically a must for any celestial-theme wedding. You can serve them as-is in their circular form or cut them into crescent moon shapes if you really want to go all out with your theme.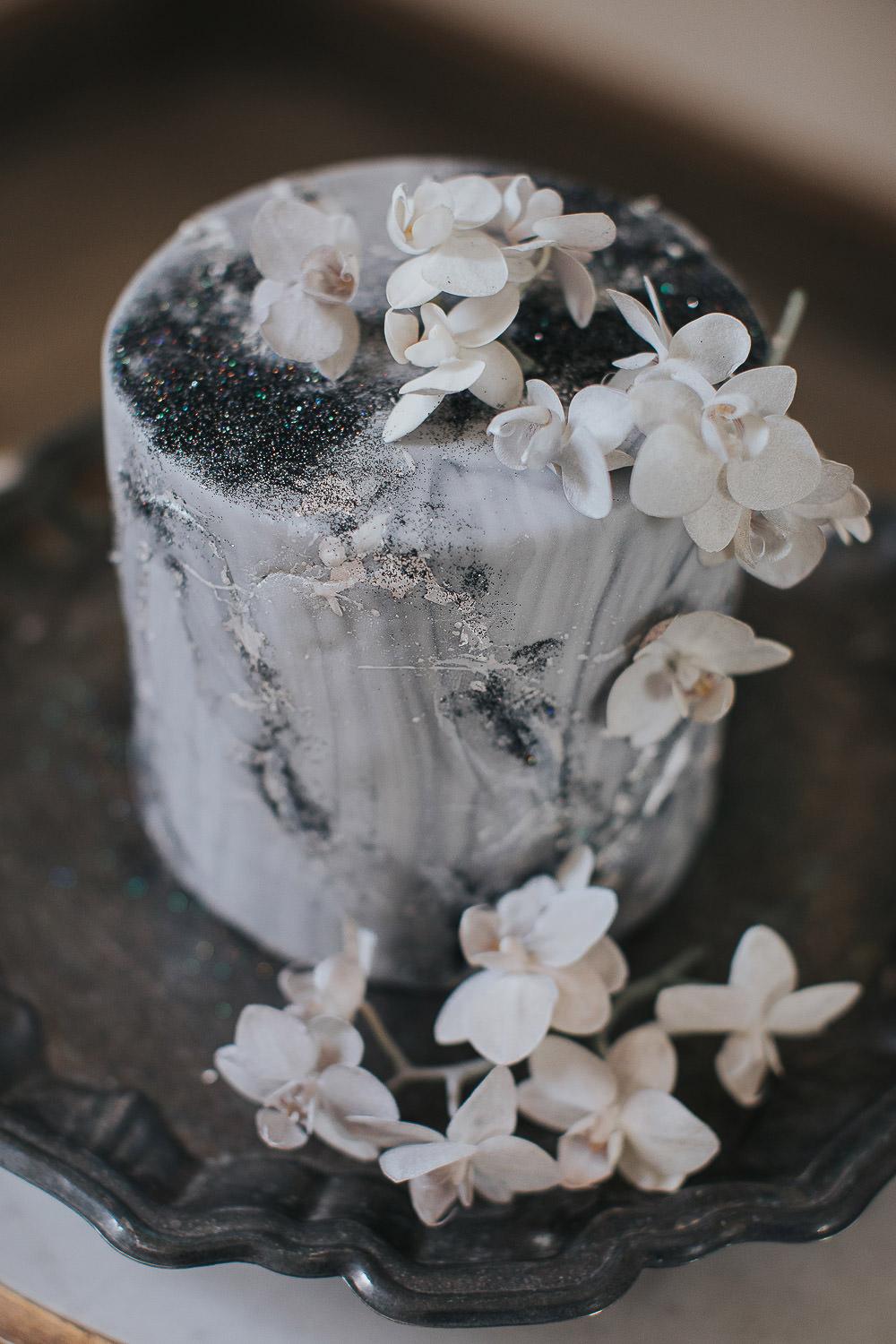 Celestial wedding cake
Your cake doesn't have to be covered in stars and constellations to be on-theme (although we're completely on board with those ideas, too). This marbled gray and white fondant cake is topped off with edible glitter that looks like stardust.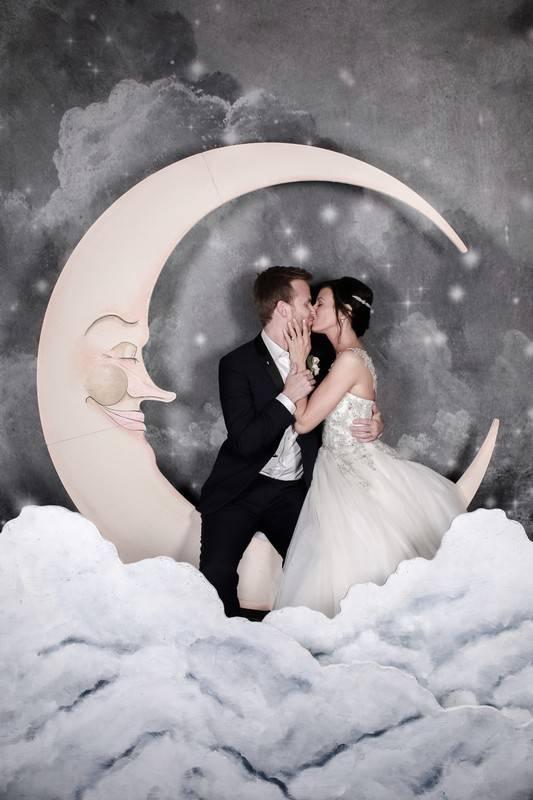 Crescent moon photo booth
A photo booth can be a great way to entertain guests during your reception when they're not eating or dancing. Take yours to the next level by designing an on-theme set with a life-size crescent moon, clouds, and starry night backdrop.