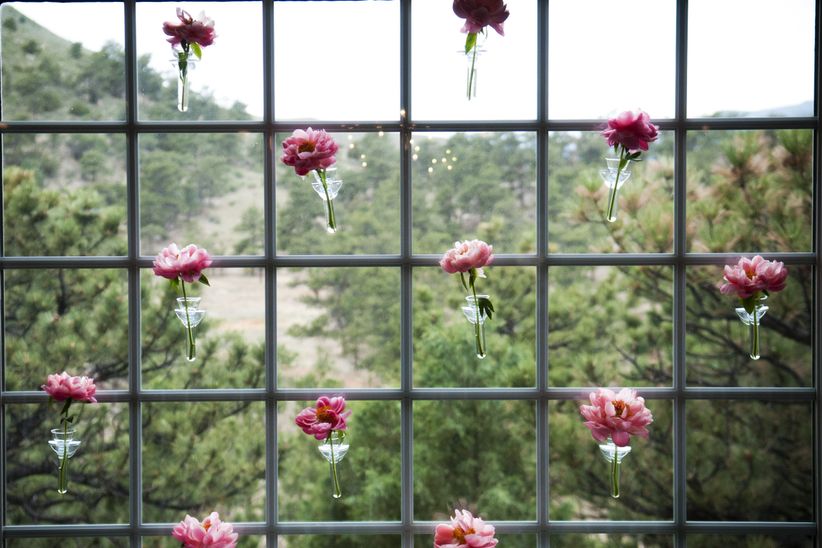 Photo: Two One Photography
Looking for a fresh way to display your wedding flowers? Try arranging them up above!
Keep reading for 11 inventive ways to hang your blooms.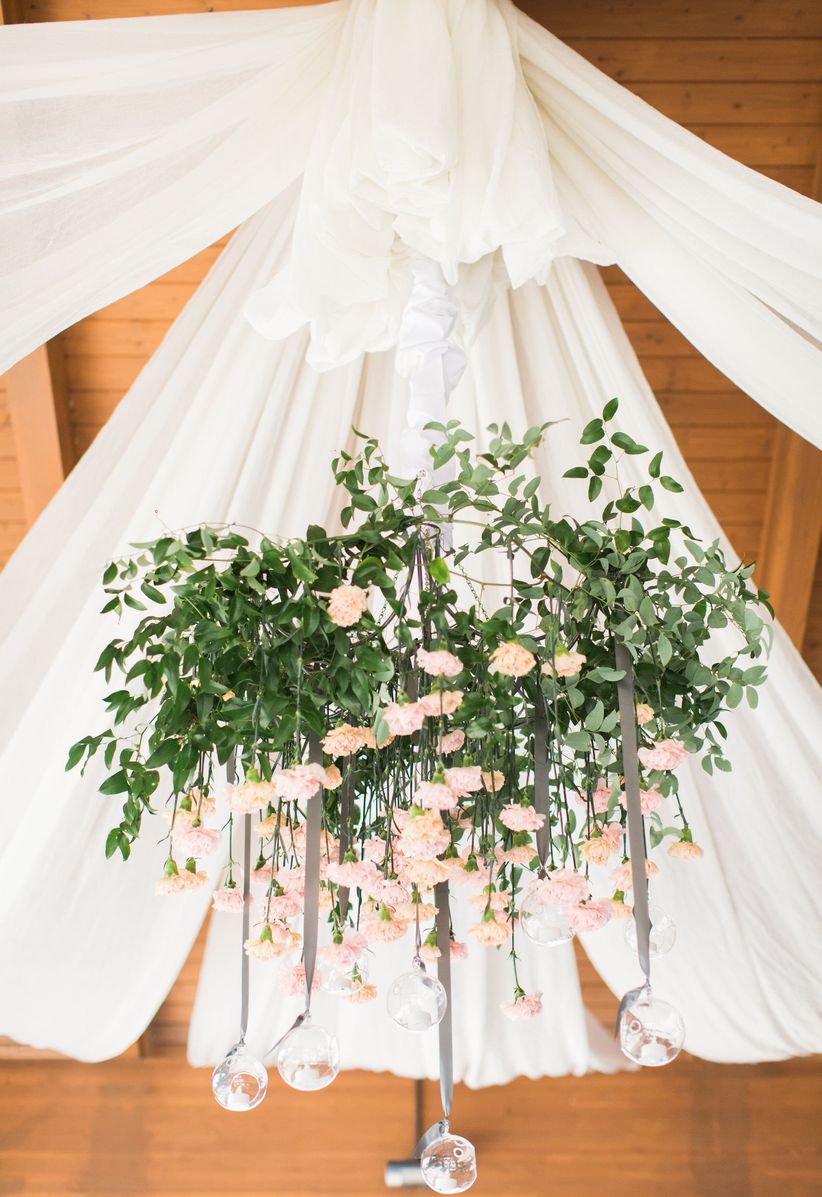 Photo: Amanda K Photo Art
Chandelier
Spruce up a simple chandelier frame with lush garden flowers.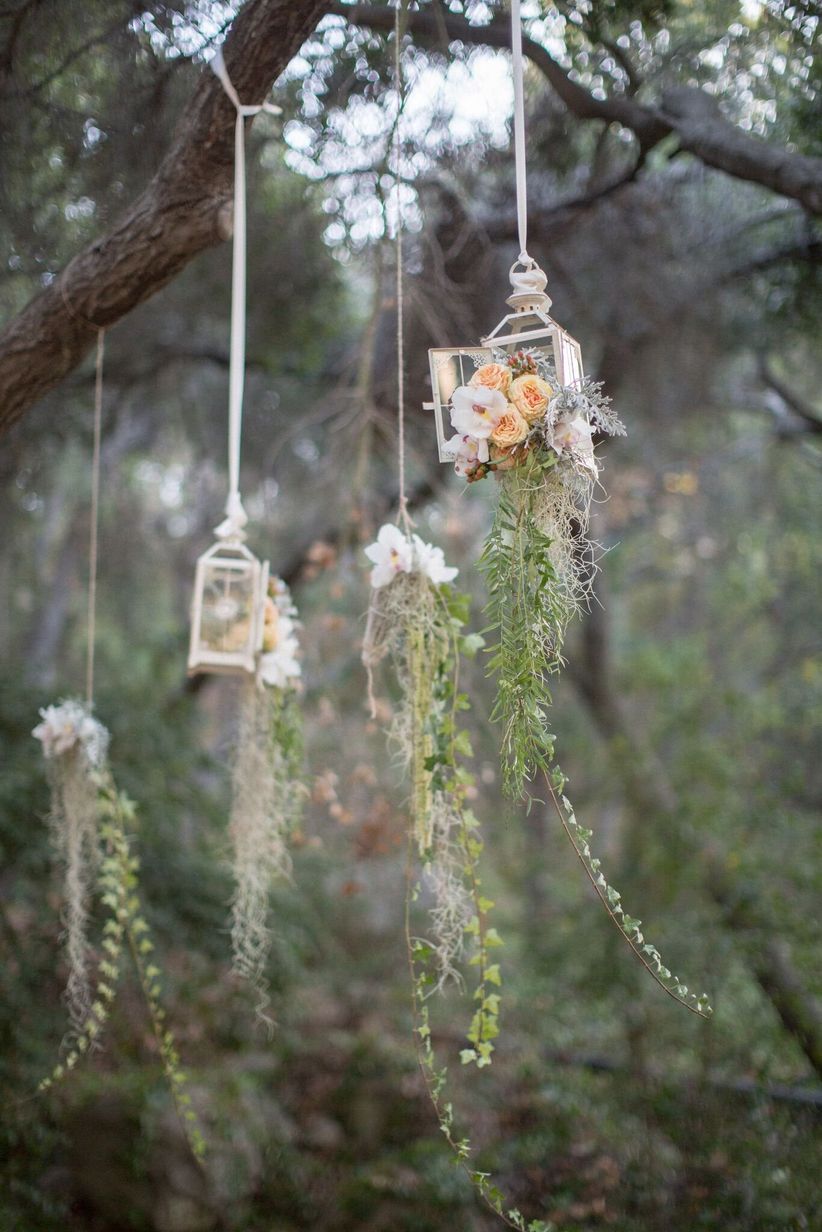 Photo: Kiel Rucker Photography
Lanterns
Have blooms and greenery spill from decorative lanterns for an unexpected, romantic look.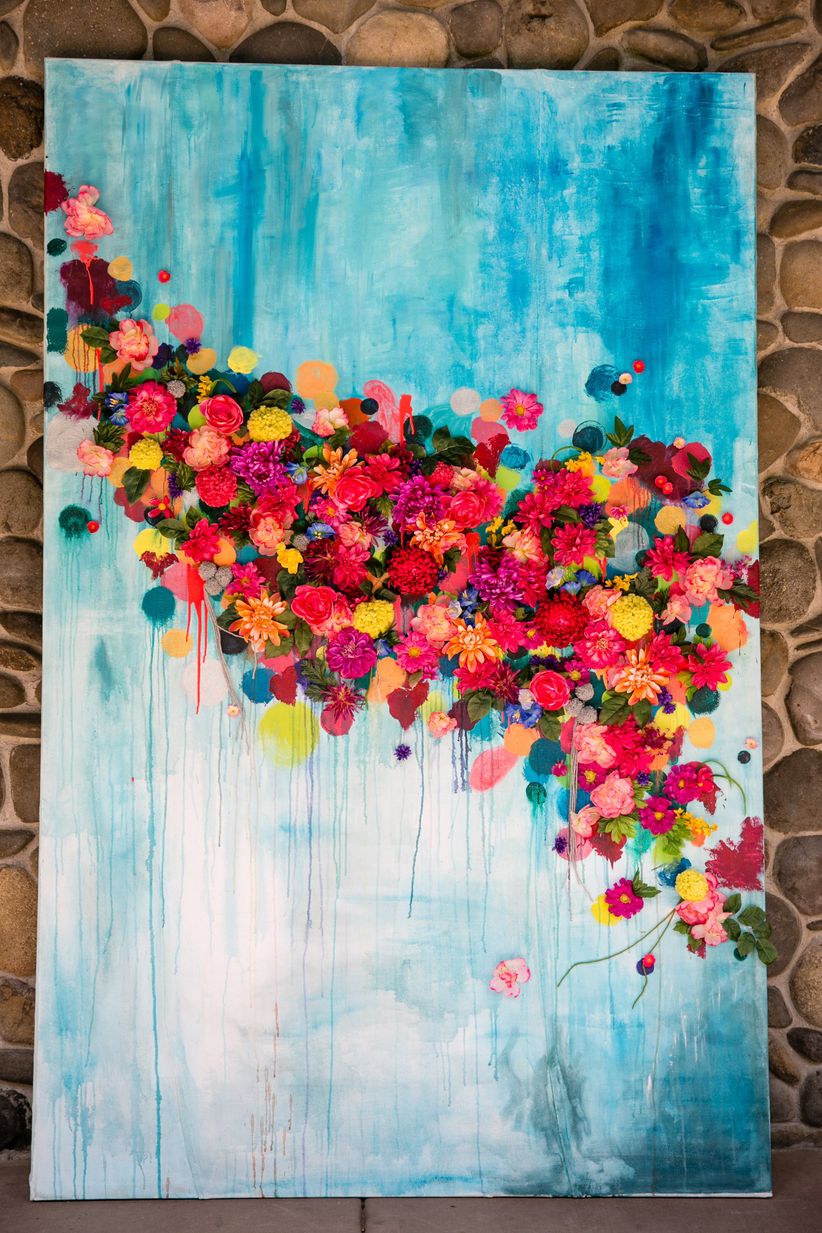 Photo: Nemus Photography
Photo Backdrop
Create a fun photo backdrop with clusters of blossoms, and then encourage your guests to strike a pose!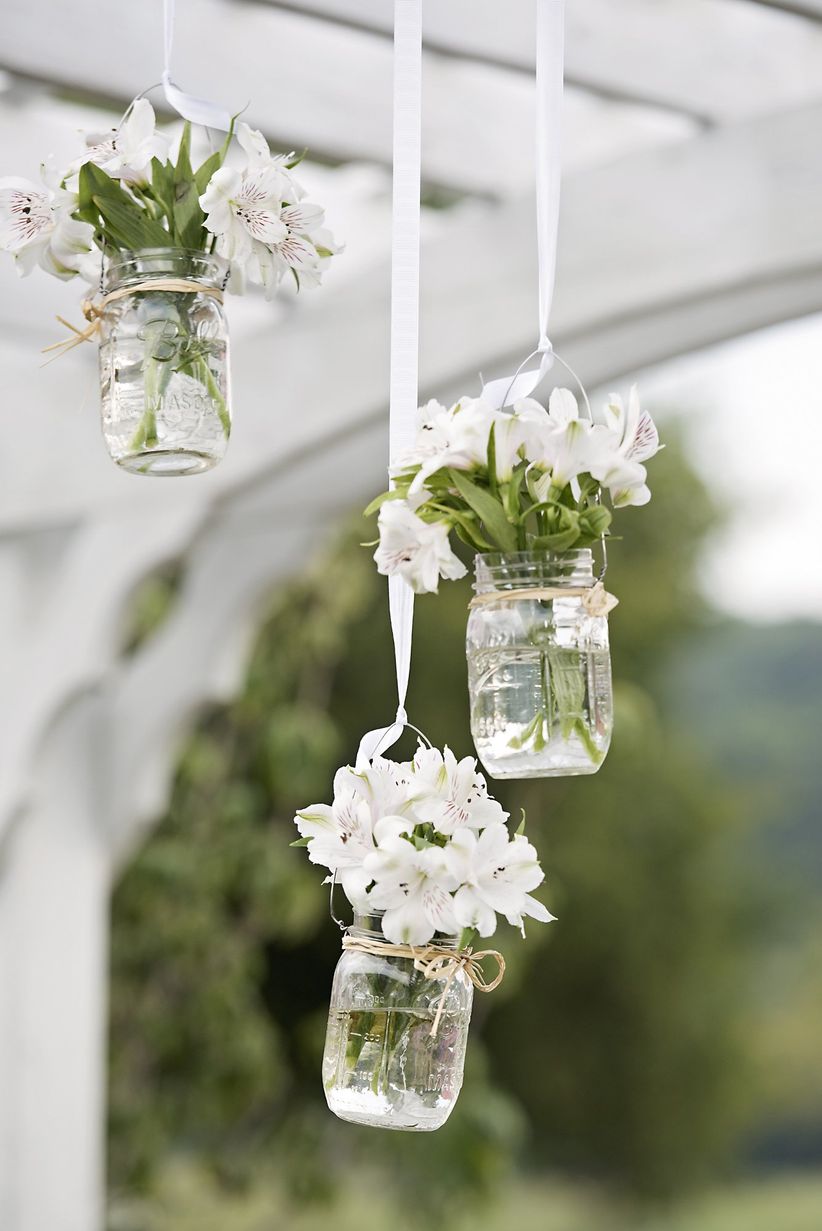 Photo: Rebecca Denton Photography
Jars
Fill recycled glass jars with roses and wildflowers for an easy-to-execute display.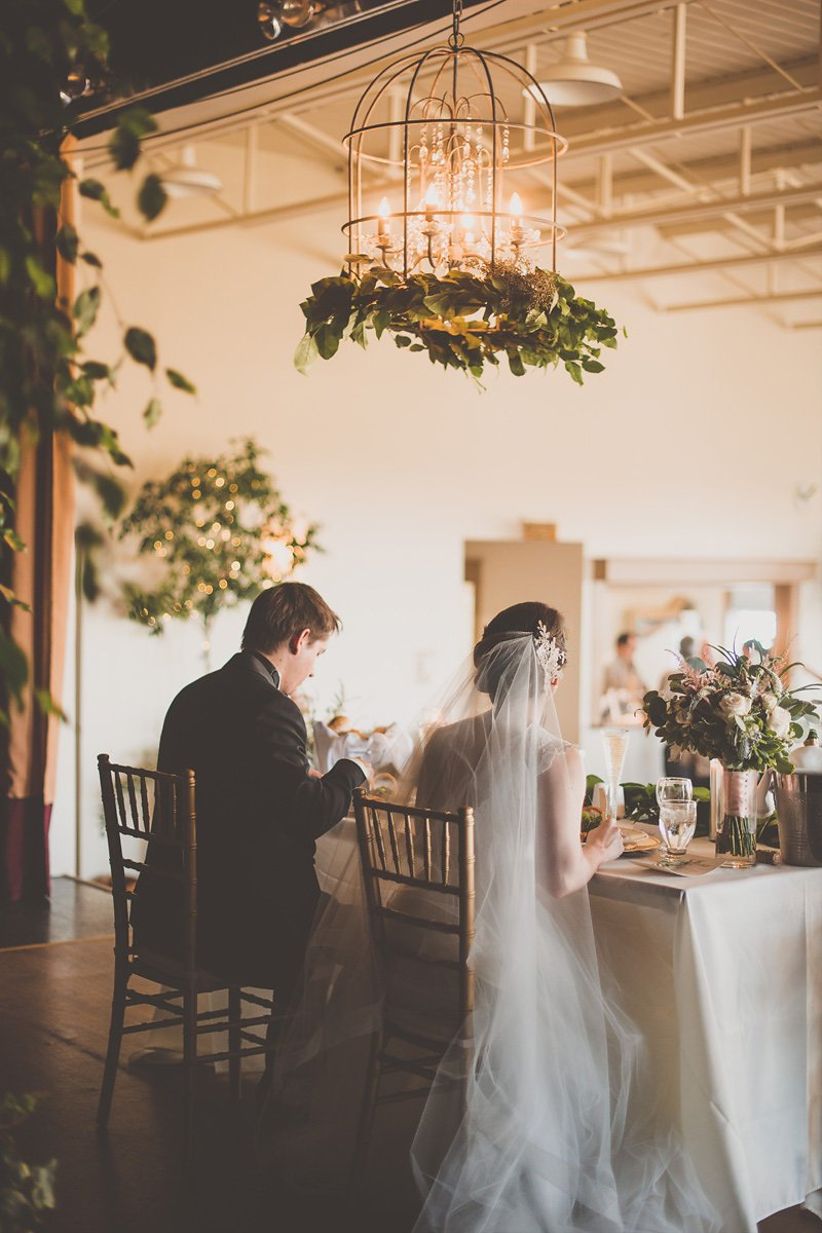 Photo: Heather Wilkinson
Birdcage
For a vintage-inspired wedding, fasten fresh flowers or greenery to an antique birdcage.
Photo: Bethany Snyder Photography
Ladder
Arrange blooms atop a suspended ladder for an unexpected floating accent!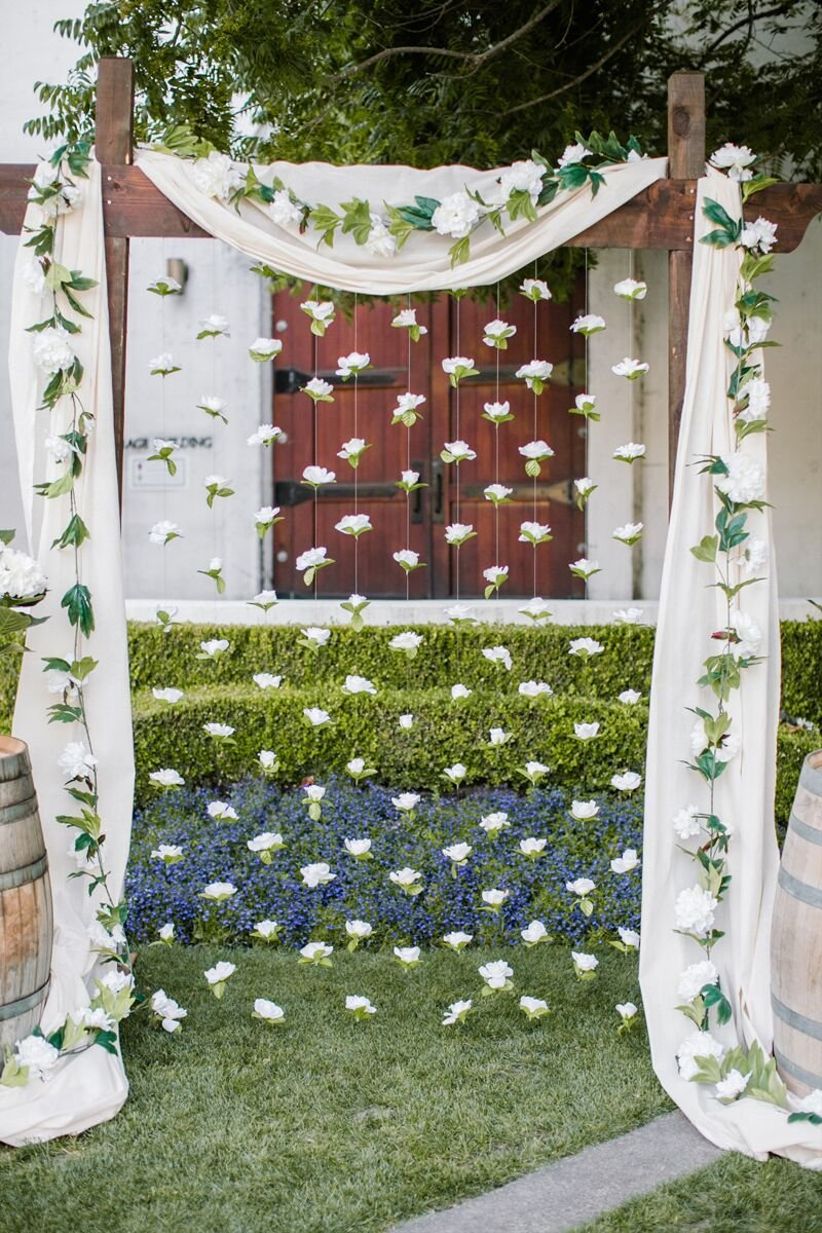 Photo: Clane Gessel Photography
String Garland
Chain buds together with thread, twine, or cord for a fabulous floral curtain!
Photo: Jenna Leigh Photography
Mini Terrariums
Fill hanging glass globes with little floral clusters for a modern garden feel.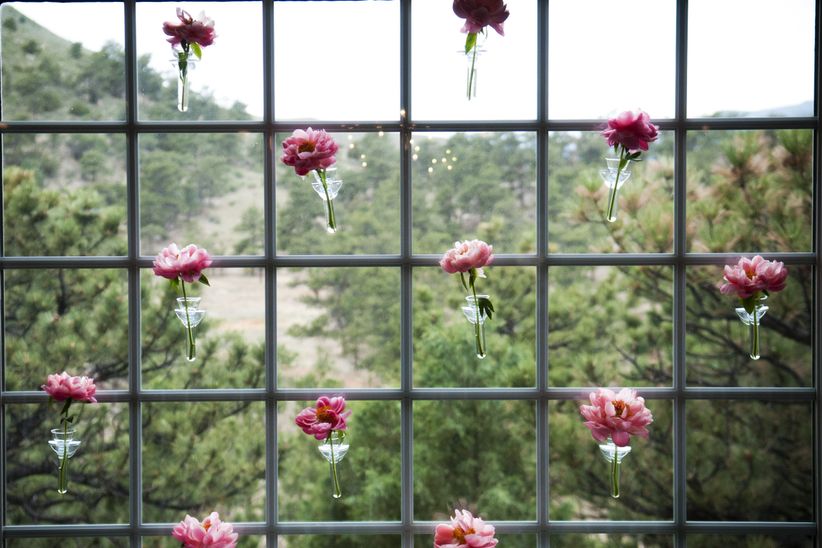 Photo: Two One Photography
Test Tubes
For a modern twist, stick individual stems in test tubes and hang them from the ceiling, or use suction cups to fasthen them to a window.
Photo: Jennifer Halen Photography
Baskets
Display flowers in wicker baskets or bundles of grapevine for a sweet, freshly picked look.
Photo: Sprung Photo - Victoria Sprung Photography
ConesPlace a few stems into petite paper cones and hang with ribbon.