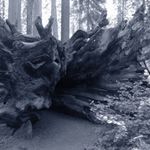 AQuixoticBride
Writer, cat lady, nerd. Interests include: being a New Orleanian wherever I am. Feel free to reach out with questions about New Orleans, whether you're... View More
Writer, cat lady, nerd. Interests include: being a New Orleanian wherever I am. Feel free to reach out with questions about New Orleans, whether you're planning a destination wedding, a honeymoon, or just want to talk about food (or the Saints)!
Happily married 🎉
July 14, 2018

Falling out of love with your husband
Jess
, on October 6, 2020 at 5:20 PM
I think I'm just going through a rough spot in my life, but I need advice. Me and my hubby have been married almost 4 months now and I just turned 30 in September. We have been together off and on...