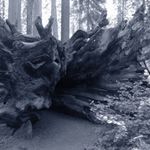 AQuixoticBride
Writer, cat lady, nerd. Interests include: being a New Orleanian wherever I am. Feel free to reach out with questions about New Orleans, whether you're... View More
Writer, cat lady, nerd. Interests include: being a New Orleanian wherever I am. Feel free to reach out with questions about New Orleans, whether you're planning a destination wedding, a honeymoon, or just want to talk about food (or the Saints)!
Happily married 🎉
July 14, 2018

Is your birthstone part of your engagement ring?
A diamond is often a traditional pick for an engagement ring, but if you were born in April it's also your birthstone! Does anyone else have their birthstone (or that of someone important to you) as...