The Latest Wedding Trends, Straight From the Experts
These latest wedding trends, ideas and themes will be a major source of inspiration to engaged couples planning their own big days.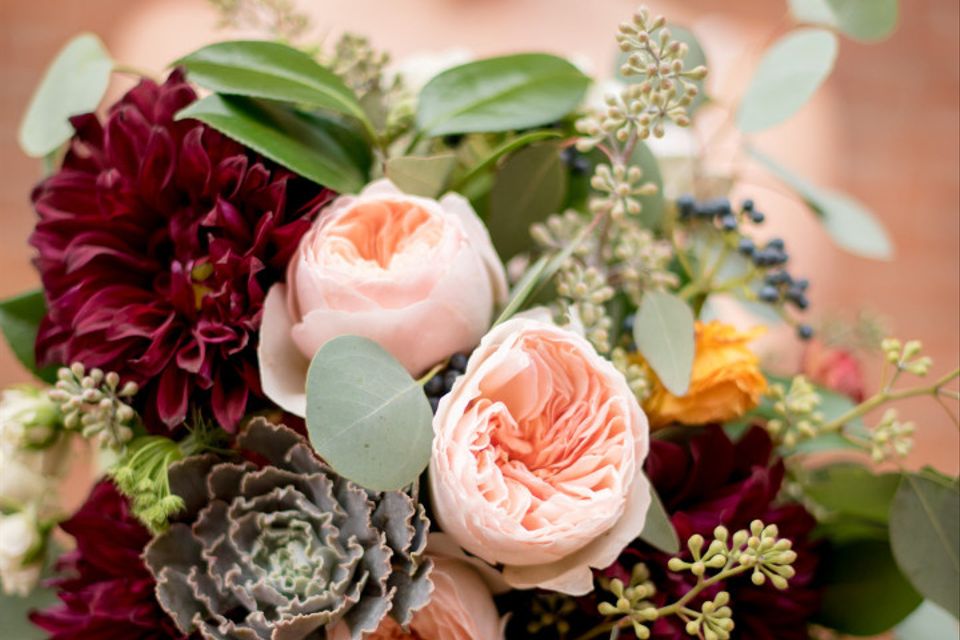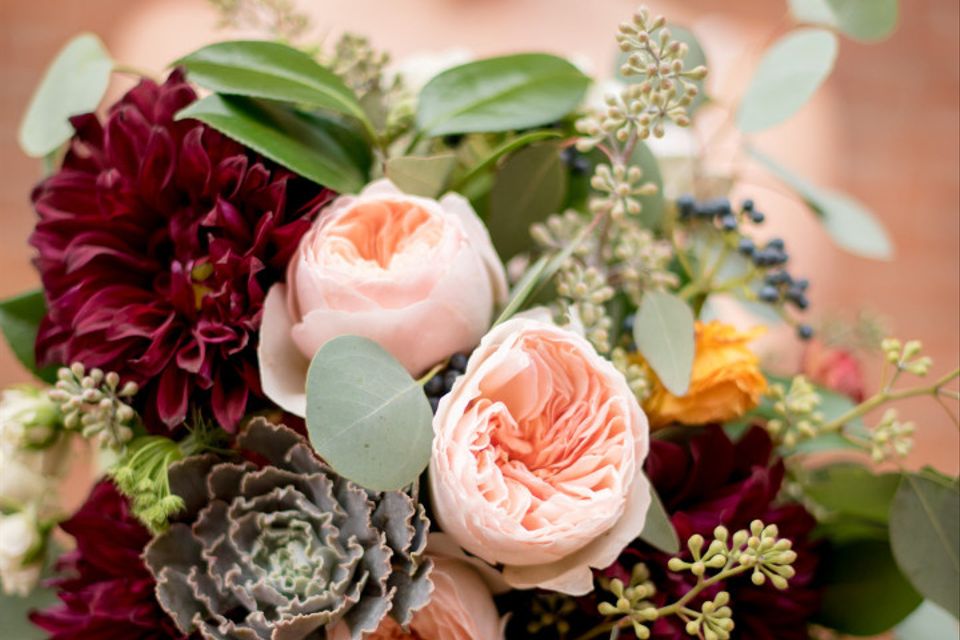 Every year couples seek out new and unique details to include in their wedding ceremony and reception. When it comes to the latest wedding trends, brides and grooms will be finding updates to currently popular designs as well as innovative ideas that haven't been seen before at weddings.
Here, vendors from across the country are sharing the very best of the latest wedding trends.
Sculptural floral installations are the new centerpieces.
Floral installations became the hot new centerpiece design in 2018, and we'll see a continuation of this unique wedding idea in 2019. LauraJean of LauraJean Floral & Event Design in Cambridge, Massachusetts, says that designers will be creating instillations to sit on the reception table instead of hanging them from above. "Floral installations are still really popular, but the trend will bring more unique sculptural installations on the table."
Sunday weddings are on the rise.
Couples have been adding multiple events to their wedding weekend including welcome parties, after parties and post-wedding brunches for years, but instead of ending the weekend at the brunch, they're planning the big event for Sunday. "Couples are hosting family and friends all weekend long and are opting to celebrate, with a full ceremony and wedding, towards the end of the weekend," says LauraJean of LauraJean Floral & Event Design.
When it comes to flowers in bouquets, brides are choosing quality over quantity.
Greenery has been popular in garlands and archways, but now brides are including an abundance of greenery in their bridal bouquets. Christine Boulton of Branching Out Chicago, an event floral design service associated with Branching Out Event Florist in Nashville, says that brides are more interested in amazing flowers than an abundance of flowers. "Giant greenery with two to six amazing blooms, such as garden roses, peonies, and protea, are what brides will be carrying in 2019."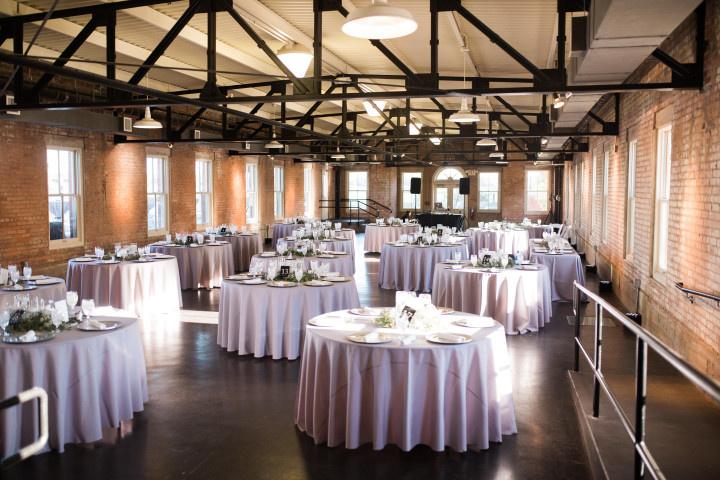 Purple is replacing pink as the go-to shade.
When considering the latest wedding trends, say goodbye to pale pinks and hello to shades of purple. "Blush has had its time in the wedding world for several years," says Christina Millikin of Glow Events in San Francisco. "Lavender and shades of purples are beginning to replace classic blush tones." Christina also notes that purple can be a very versatile color. "You can make it light and airy or bold and dramatic."
Rust is the new hot metallic.
Metallics have evolved from shiny silvers and golds to matte copper and brass, and now they're progressing to rust. "I'm really excited to be using rust as a fall tone and metallic accent for a new look as one of the latest wedding trends," says Millikin. When using rust in your wedding palette, include a brighter color to ensure that it doesn't look too dark. Two color palettes Christina recommends that include rust are: rust with navy and grey and rust paired with cream and burgundy.
Brides are opting for natural and classic beauty looks.
Bridal beauty is going back to classic. "Brides are going to be embracing a natural look that highlights their favorite feature with a bold accent," explains Linsey Snyder Wachalter of Face Time Beauty in New York City and Palm Beach. "Think wine-colored lips with full lashes or a metallic eye shadow with a super-soft pink lip." Linsey adds that faux lashes are used almost universally because you can enhance the eyes without adding more makeup to the skin.
For new wedding trends related to hairstyles, half-up-sweeps that frame the face with a few locks and are softly gathered in the back of the head, will be the go-to look for brides. "This is a modern way to enhance a woman's hairstyle from what she may wear every day in a soft, neutral way."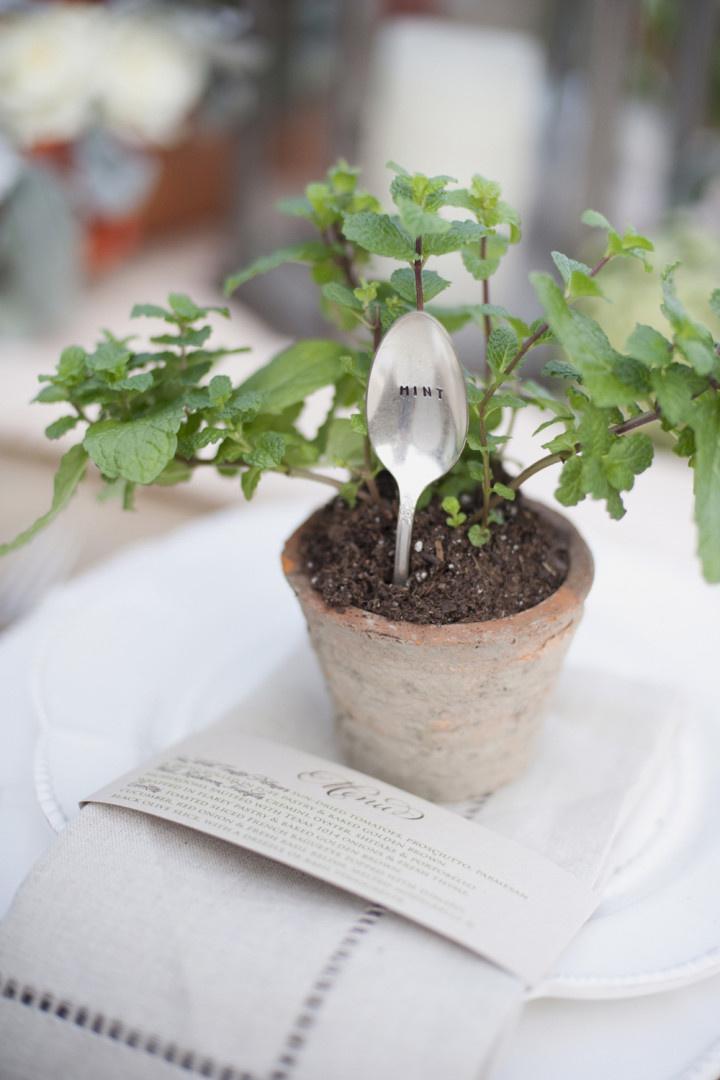 Plants and herbs are decorating tables.
Instead of traditional flowers, Ali Philips of Engaging Events by Ali in Chicago, shared that couples are still looking to include greenery in their reception décor, but are selecting something other than foliage. "Greenery in the form of plants and herbs in modern vessels are going to be decorating reception tables in 2019. White ceramic, black ceramic and wood boxes are some of the modern-style containers being used."
Couples are choosing upgraded linens with lots of textures.
It's not just plants, herbs and ceramic and wooden vessels that will enhance the look of wedding reception tables. In regards to new wedding trends, linens are going beyond basic white. "Instead of a solid color tablecloth and napkin, rental companies have a diverse selection of textured linens to choose from," says Ali Philips of Engaging Events by Ali. Trimmed in lace, frayed edges and embellished with beads and ribbons are some of the distinctive ornaments to give linens an upgrade.
Location-themed favors are a must.
Edible favors have been popular for years, but now it's not just the newlyweds' favorite food they'll be serving, but something that's meaningful too. "Couples are choosing favors that are focused on where the couple is from, either where they currently live or their hometowns," shares Ali Philips, owner of Engaging Events by Ali. Some local Chicago favorites Ali's featuring at upcoming weddings include Vosges chocolates and Garretts Popcorn.
Interactive bars allow guests to customize their drinks.
Caterers have been offering food truck and interactive food stations for a few years, allowing guests to customize the food they eat during a couple's cocktail hour, but Heather Lowenthal of Posh Parties in Palm Beach, Florida, tells WeddingWire that interactive bars are the latest food and beverage trend at weddings. "Couples like to include something interactive for their guests to do and a having a specialty bar, like a tequila tasting or scotch tasting bars are a fun activity. A mixologist onsite can assist guests in choosing different drinks to try and enjoy."