14 Reception Entertainment Ideas for a COVID Wedding
From live artists to comedians, magicians and games, couples are finding creative (and safe!) ways to entertain their guests during COVID-era weddings.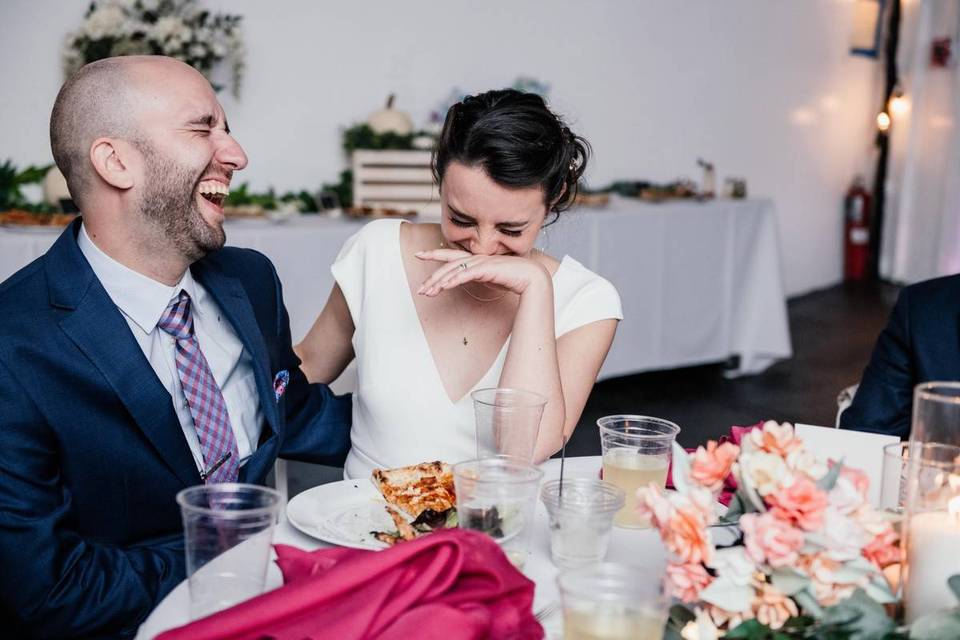 In the coming months, weddings are going feel a lot more like fancy dinner parties—and we are here for it. Where crowded dance floors were once the norm, guests are heeding social distancing guidelines and spending more time at their tables, leading couples and wedding pros to come up with alternative wedding reception entertainment ideas to liven up events. Fortunately, there are lots of options to choose from—and, if budget allows, couples are incorporating multiple entertainment "moments" to surprise and delight. Note that guests will likely be watching more than participating, so make sure there are ample opportunities for your loved ones to get up and stretch their legs during the reception.
It's important to note that hiring a DJ or a live band is still absolutely essential, even if dancing isn't going to be a major part of your reception entertainment. Your DJ or bandleader will serve as an emcee for the evening, and will play music for special dances, ambiance, and other important moments during your event.
These wedding reception entertainment ideas, from toasts to comedians, musicians to games, are sure to delight your guests.
Special Dances
The first dance and parent dances are highlights of any wedding reception, and they can still go forward amid social distancing guidelines. Guests wouldn't join the couple and their parents on the dance floor during these dances, but can watch and groove along from their seats.
Toasts
Traditionally, the father of the bride, the maid of honor, and the best man give speeches during the reception. Less dancing means more time for speeches and toasts. If you're having a micro wedding, you could even ask each and every guest to say a few words. Those joining the event via Zoom can also be included, sharing a story or memory of the couple. And of course, the newlyweds should definitely give a thank-you speech to their loved ones for attending.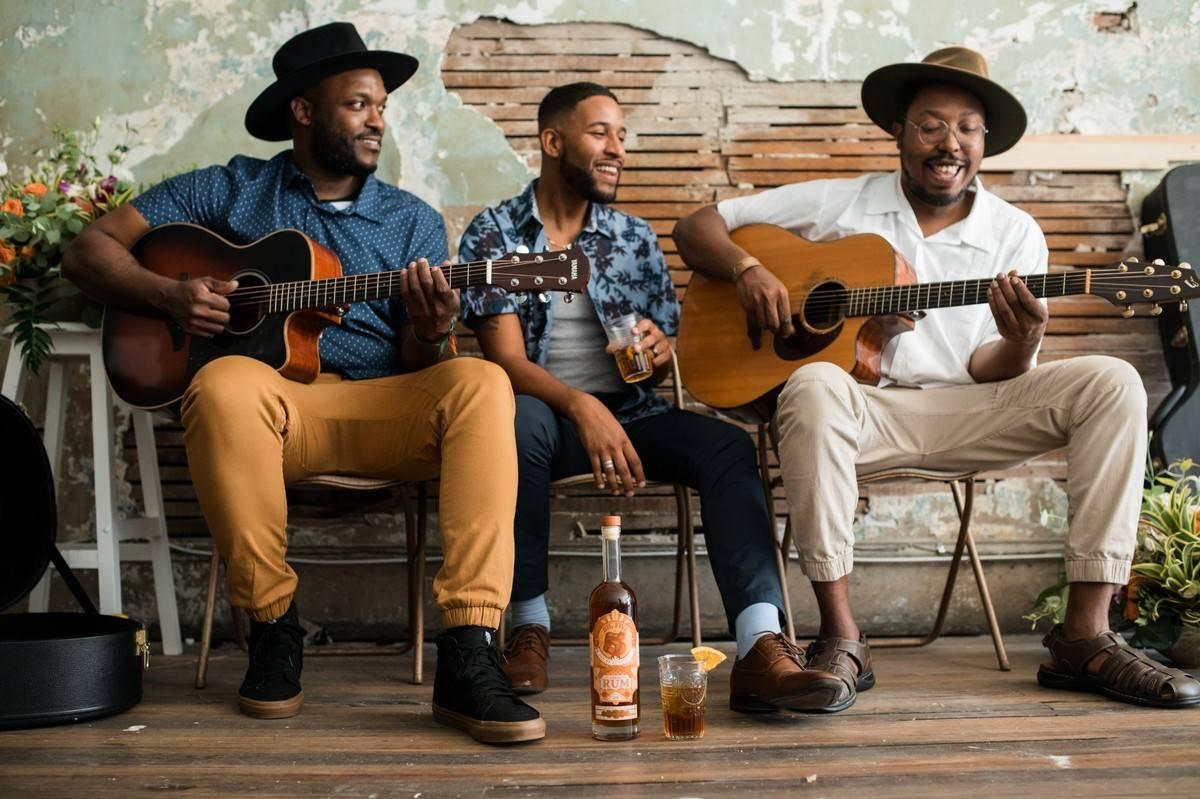 Music Zones
If you're getting married at a larger venue, you might consider setting up different-themed music areas that your DJ controls, or featuring different live musicians. These zones can be set up as lounges where guests can relax—for example, a coffee bar themed area with a live acoustic group performing.
Stand-Up Comedian
We all could use a laugh right about now! One of our favorite wedding reception entertainment ideas is to hire a local stand-up comedian to perform a short set while guests are enjoying dinner. You can even share funny stories about your relationship and your guests with the performer in advance, so they can personalize their jokes for your event.
Pre-Produced Videos
Your guests who are unable to attend your wedding in-person will still want to find a special way to share some love. A wedding party member can ask your loved ones to create short videos in your honor, which your videographer can compile into an edited film. These videos can be as simple as your grandparents sharing a short speech or as elaborate as your cousins performing a choreographed dance.
Photo Montages
A slideshow of photos from throughout the couple's childhood and relationship can be a real highlight of any wedding—and a tear-jerkers. It's actually pretty easy to DIY your slideshow, or you can ask a tech-savvy loved one for assistance. Be sure to talk to your venue or DJ to make sure you have appropriate audio-visual equipment to show the slideshow during your reception.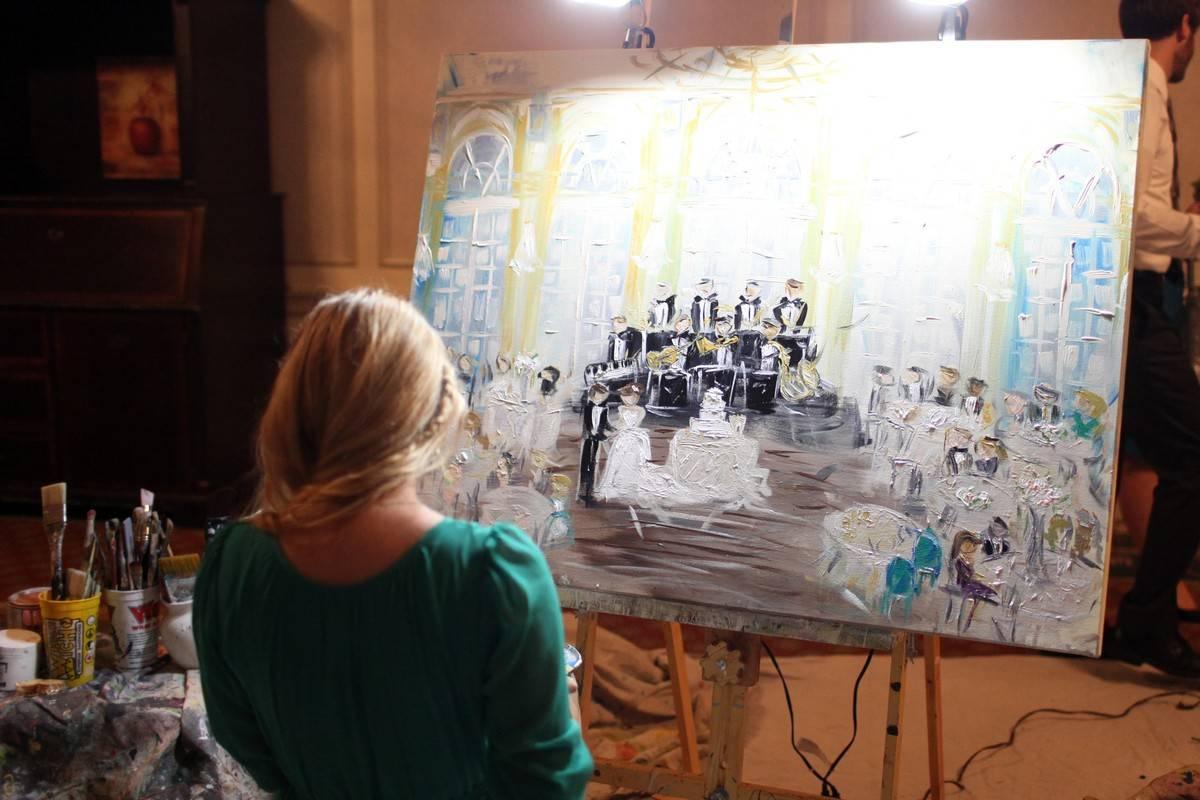 Live Event Artists
This is such a cool wedding reception entertainment idea! A live event artist will paint a scene from your wedding during the event. Not only is it fun for your guests to watch the progression of the artwork, you'll also receive a gorgeous painting to treasure in your home after the big day is over.
Magician
We know, your wedding isn't a child's birthday party. But there are lots of magicians and illusionists that specialize grown-up events—and will totally wow your guests!
Unique Photo Booths
We're hearing major buzz about the 360-degree photo booth, which capture your guests from all angles. This style of photo booth is safer than the standard crowd-in-a-tiny-box option, as the images are taken from a distance by a professional and there's no touch screen. We recommend skipping the communal photo props for now. There are other types of wedding photo booths that allow for social distancing as well.
Table Games
Provide each table with some fun games to enjoy throughout the reception. Examples include I Spy, Mad Libs, Couple Trivia, or a personalized crossword puzzle. If you're feeling particularly nostalgic, you can even set out some of your favorite games from childhood—think Jenga, Connect Four, or Guess Who?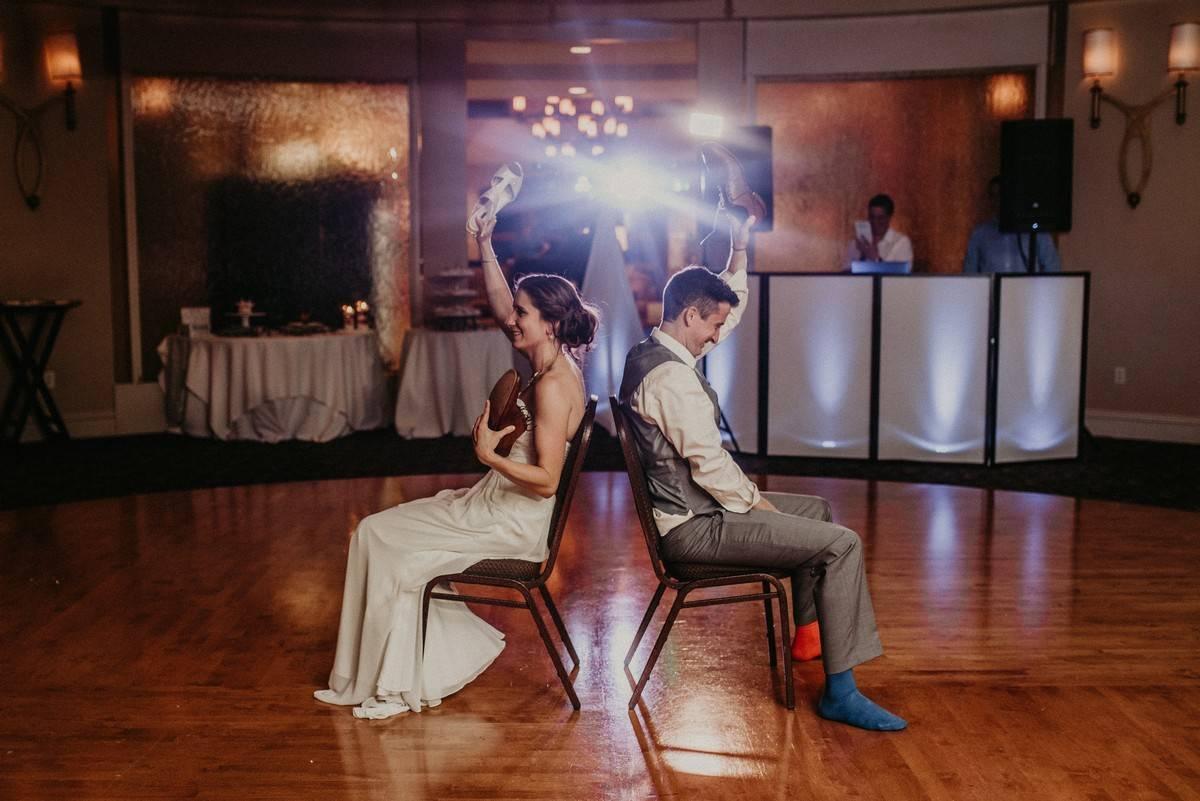 Shoe Game
For the wedding shoe game, the couple are seated in chairs back to back. They remove their shoes so each person is holding one of their own shoes and one of their partner's. The emcee asks the couple questions (like "Who takes longer to get ready in the morning?" or "Who's the better cook?"), and they raise either their own shoe or their partner's shoe to answer.
Wine or Whiskey Tastings
Each table can be served a flight of wines or whiskey varieties (with appropriate accompaniments). You can include printed materials on each wine or whiskey so that guests can learn more, or even have a sommelier or whiskey expert on hand to guide your crew through the tasting. Cheers!
Silent Disco
If you're getting married at a large outdoor space, a silent disco allows guests to dance to music only they can hear. You can section off areas so that each table can dance in their own zone, appropriately spaced apart. Then, guests wear headphones, listen to tunes, and rock out—safely.
Fireworks
Okay, so this is a pricey wedding reception entertainment idea, but it's a real show-stopping way to close out a wedding celebration. Just make sure that your hire professionals to set up your fireworks display—and that it's safe and legal to have fireworks in your area.