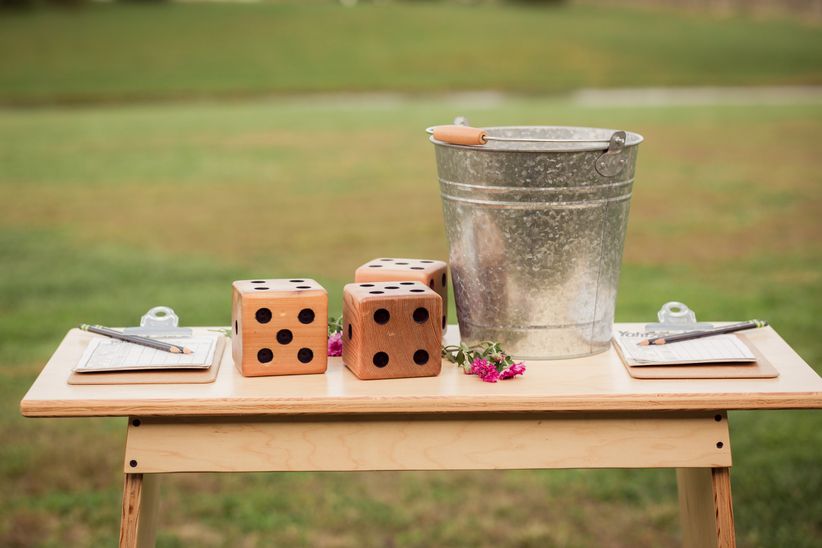 Photo: Amber Green Photography
While we love a game of cornhole just as much as the next guy, there are plenty of equally awesome wedding games that don't get as much play (pardon the pun).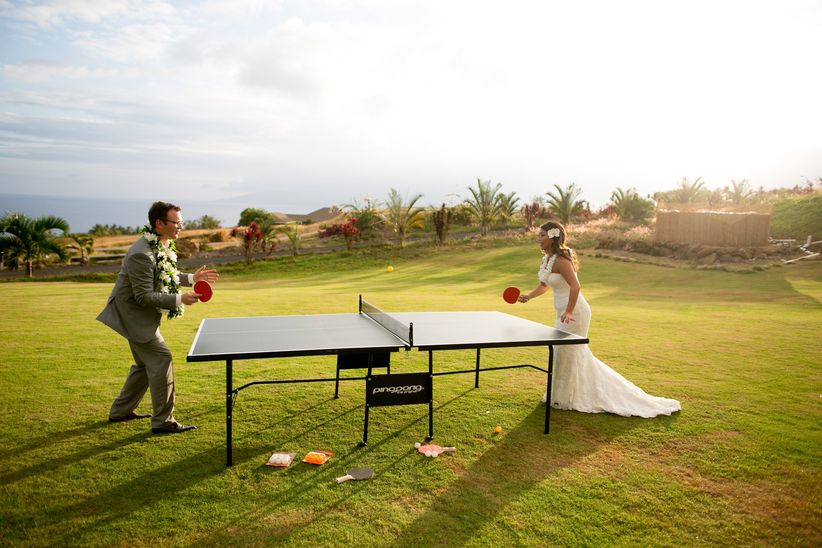 Photo: Joanna Tano Photography
Ping Pong

Like cornhole, ping pong can be played in teams, is inherently social, and can be enjoyed by guests of all ages and skill levels (all you need is a little hand-eye coordination and you're in the game!)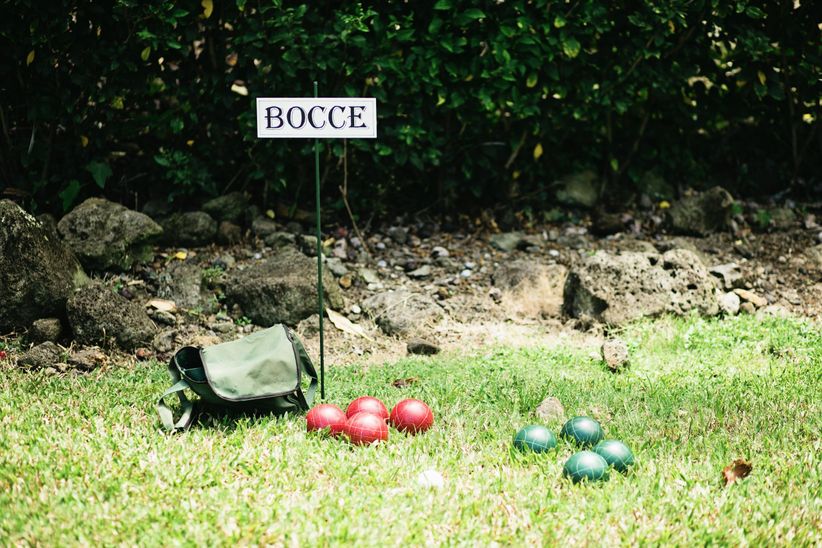 Photo: Bluella Photography
Bocce

Folks of all ages will love this outdoor game—great to get your guests to mix, mingle, and laugh together!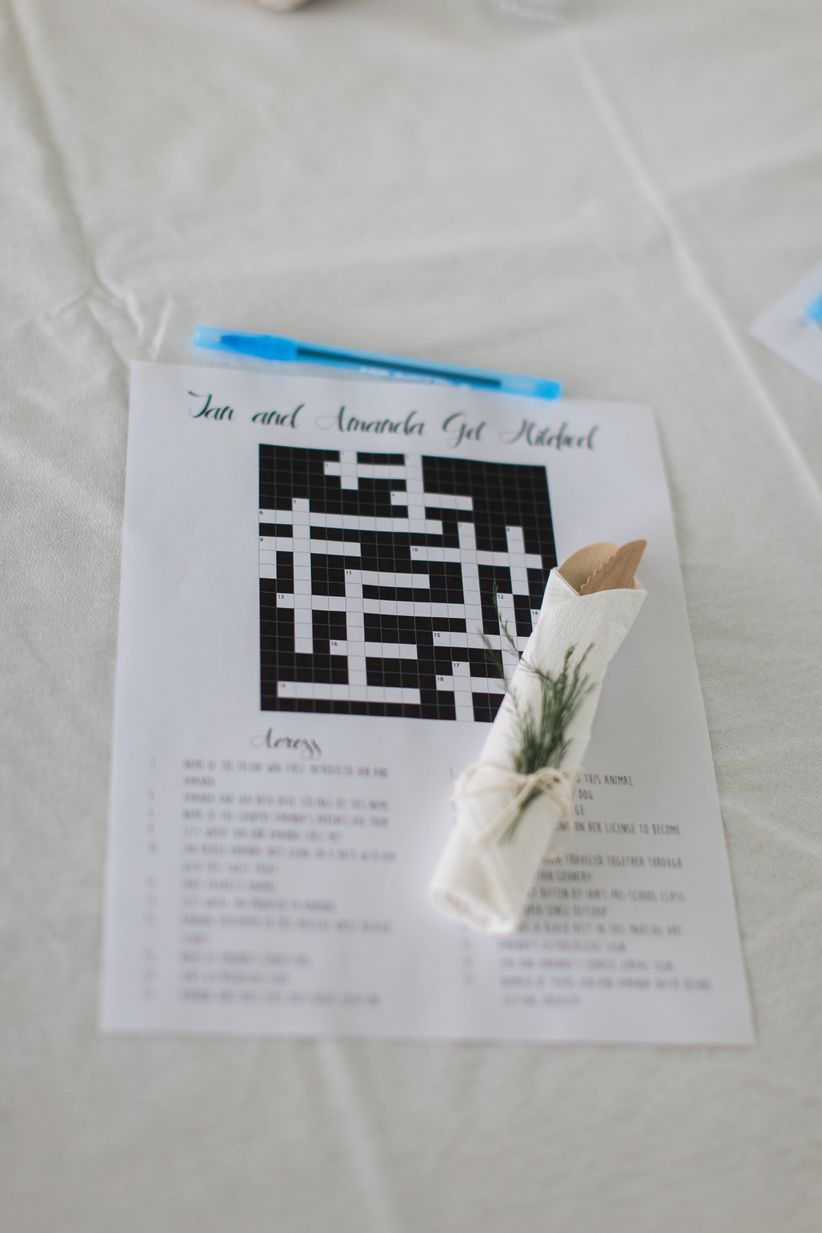 Photo: Dina Remi Studios
Place Setting Puzzles

Custom crosswords are a great way to keep guests entertained and put them to the test with a little newlywed trivia.
Photo: Kaylan Buteyn Photography
Piñata

Because adults like candy, too! Or, better yet, fill it with scratch-off lotto tickets (best wedding favor ever? We think so.)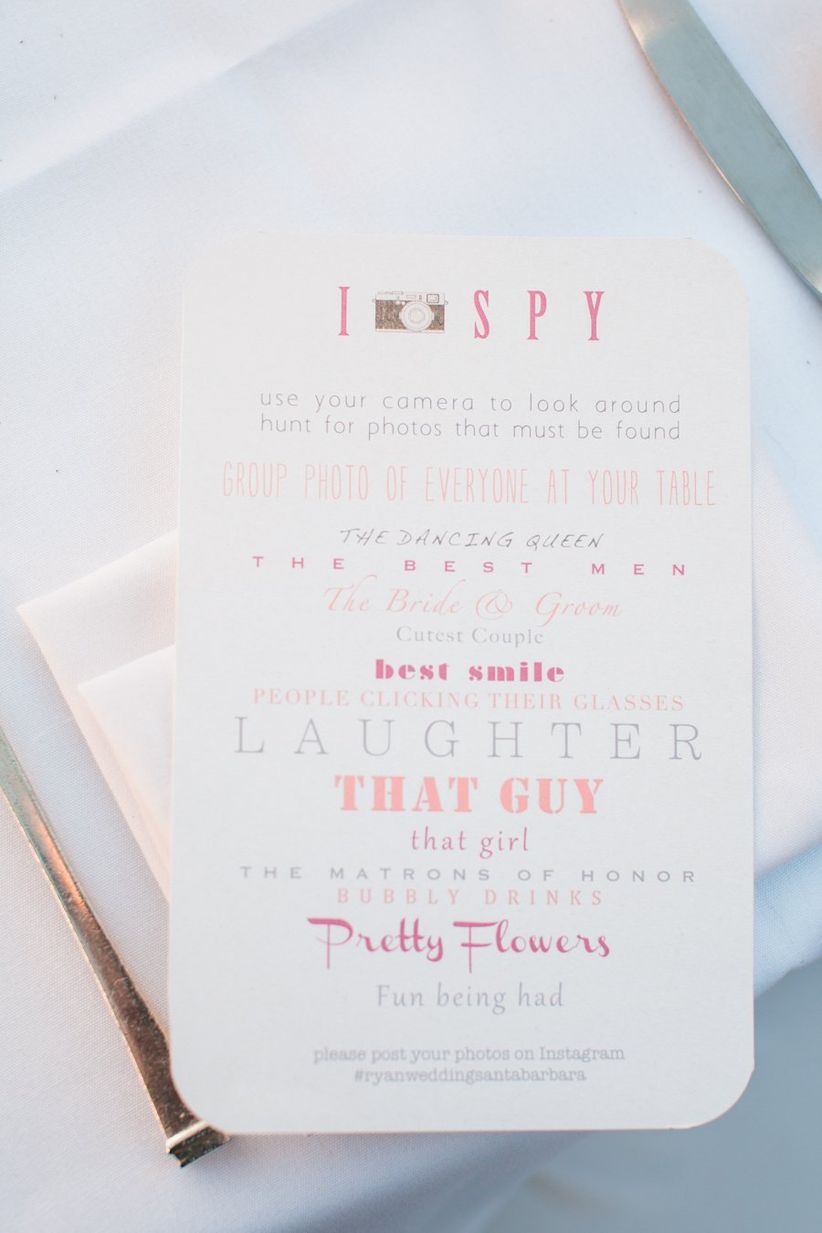 Photo: Whitney Turner Photography
I Spy

Challenge your guests to a mini photo scavenger hunt.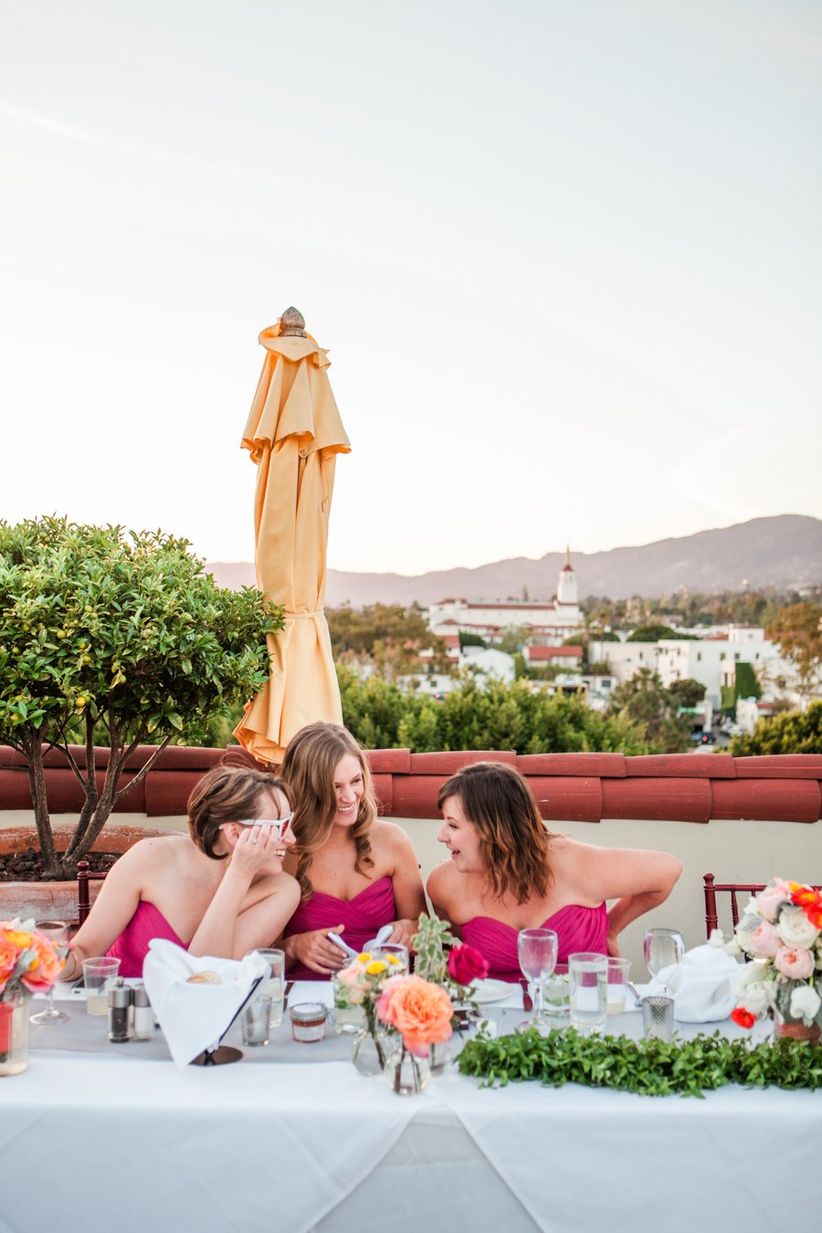 Photo: Whitney Turner Photography
Table Song Challenge

The rules: every table must work together to come up with a song about the couple (or a poem, for the—ahem—less musically inclined) by the end of dinner and perform it during dessert. It can be funny, sentimental, or both! While this might be a little tricky to pull off with a large guest list, it's bound to be a hit at more intimate weddings.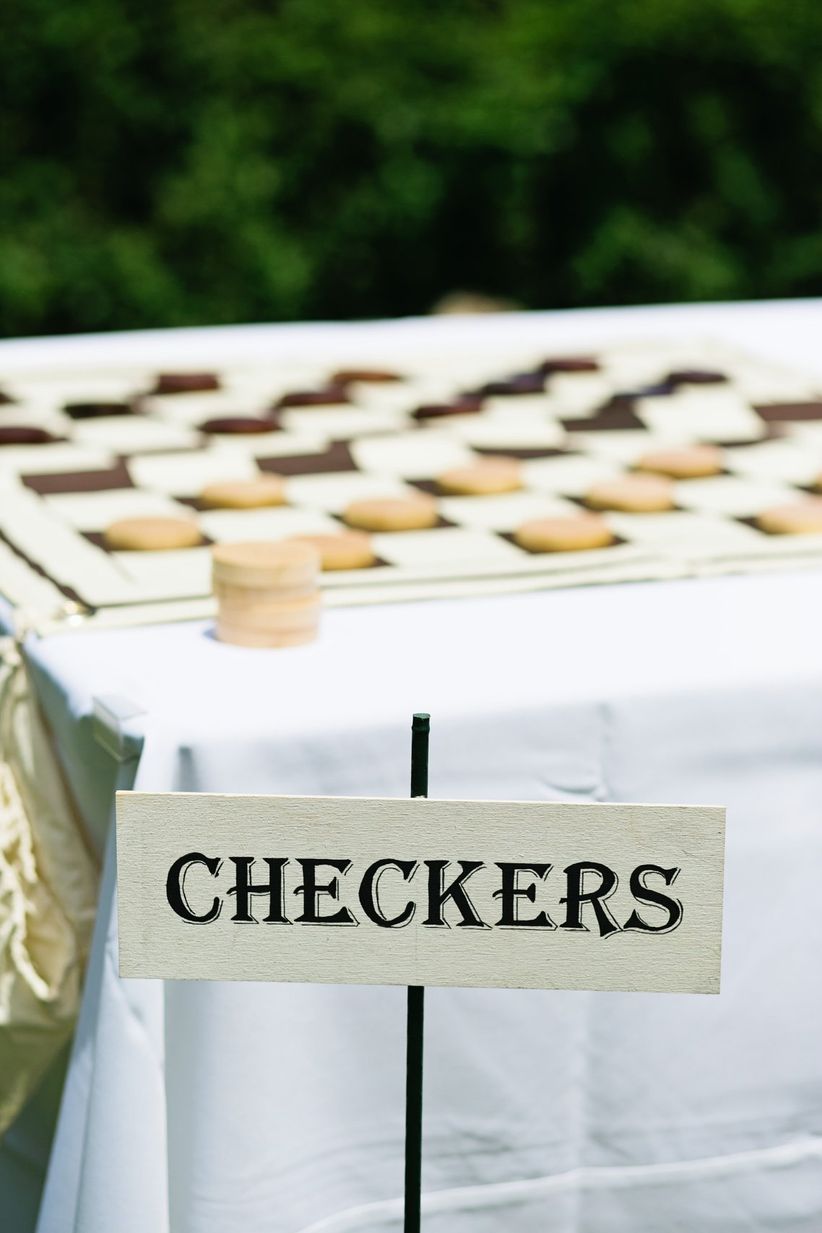 Photo: Bluella Photography
Checkers

Give cocktail hour a competitive twist with this crowd-pleasing board game.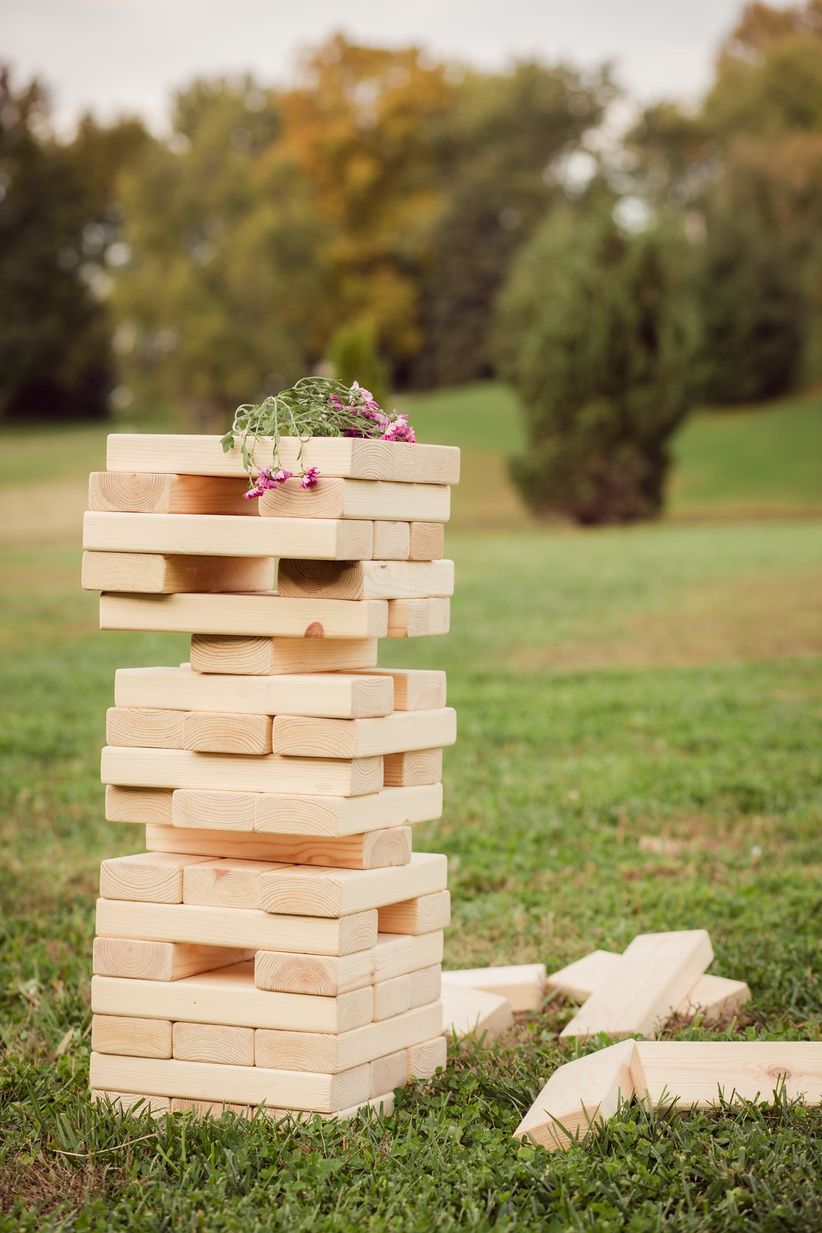 Photo: Amber Green Photography
Giant Jenga

Everything is more fun in the supersized version, right? Find out how high guests can stack these jumbo pieces before the tower topples over. Might need a step-stool for this one!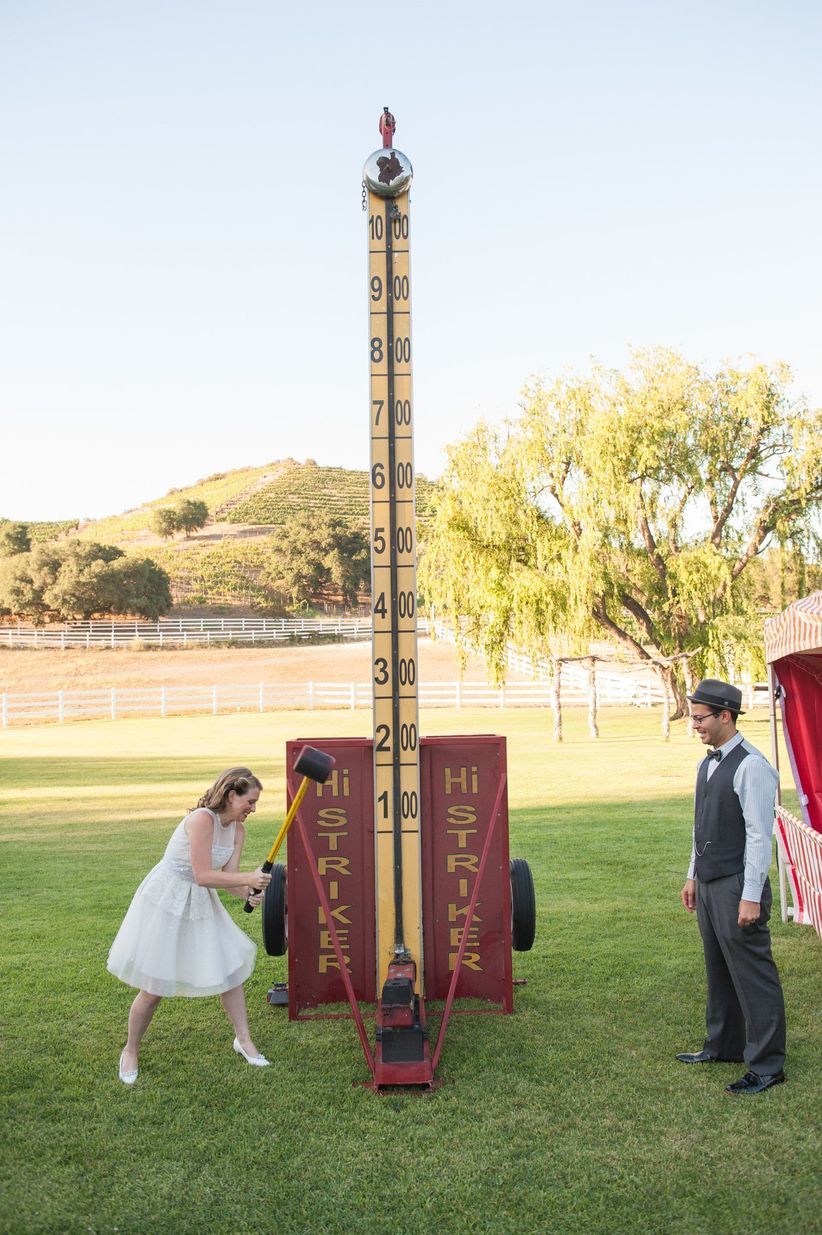 Photo: The Big Affair
High Striker Game

This classic carnival game would make a festive addition to a vintage themed wedding.
Photo: Andrew Morrell Photography
Limbo

Get all your guests out on the dance floor for a good old fashioned limbo contest! How low can you go, how low can you go?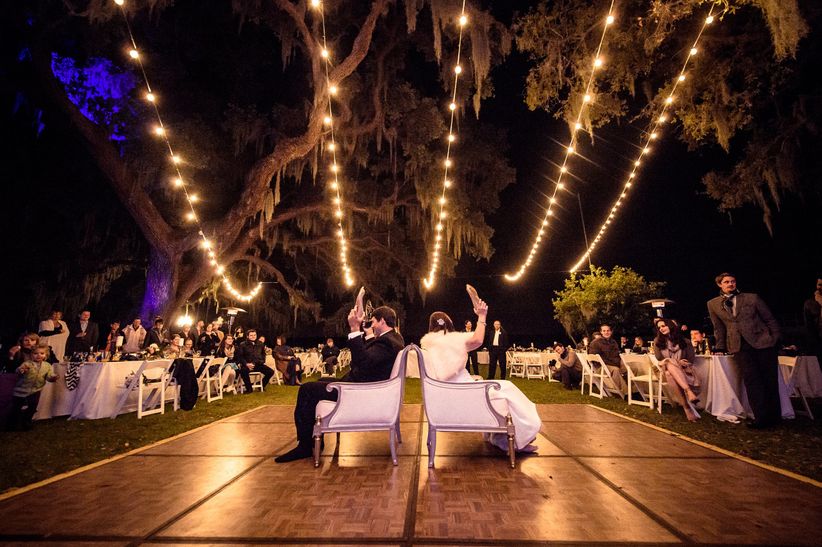 Photo: Matt Steeves Photography
Newlywed Shoe Game

The rules: the happy couple sits in the center of the room, facing back-to-back (no peeking!) They exchange shoes so that each of them is holding one of their own shoes and one of their spouse's shoes. They are then read a series of questions (e.g. "Who is the better cook?" or "Who has better dance moves?") and must both answer at the same time by raising the appropriate person's shoe.