The 7 Wedding-Planning Tasks You Need to Do Before the Fun Stuff
Yes, much of wedding planning is quite enjoyable, but there are certain tasks that are less so. Here's how to ensure you get things done in the right order.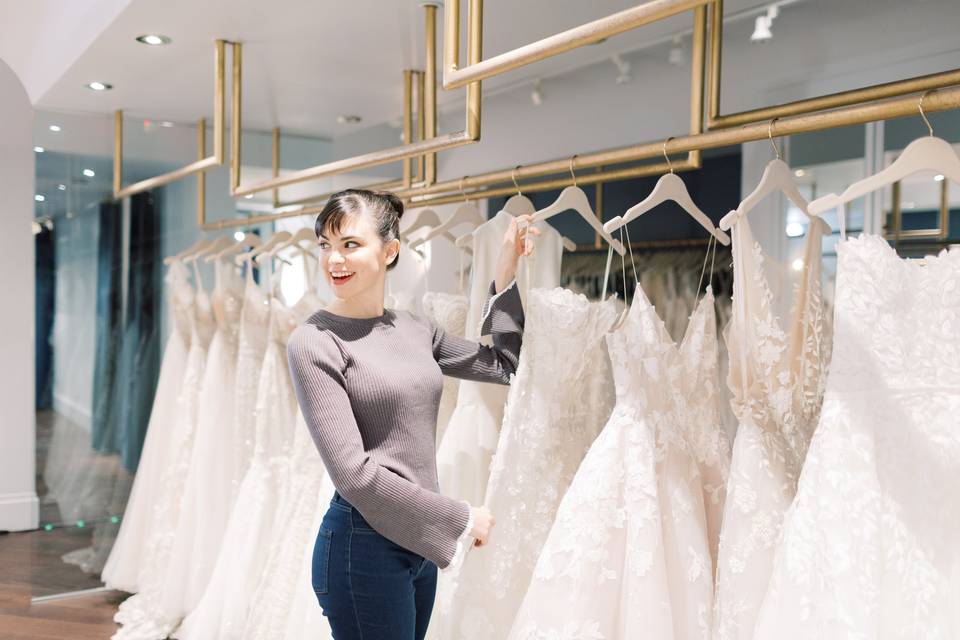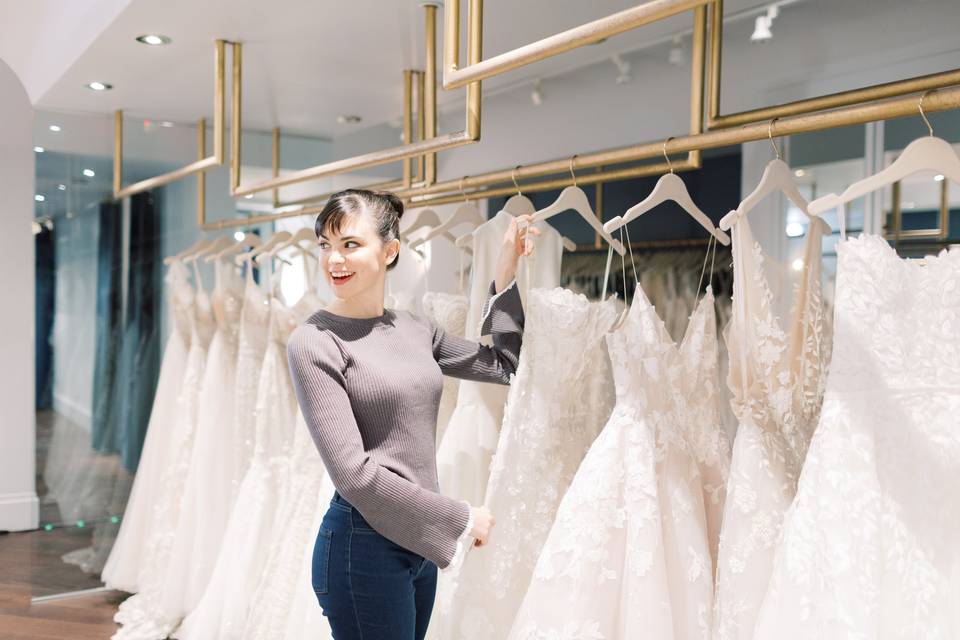 Let's get real about wedding planning—in order to get to the really fun parts, there are some not-so-fun tasks you need to handle first. That's why it's so important to use a checklist to stay organized and on top of all your wedding-planning tasks. While it's great to be so excited about your big day (we are too!), remember that getting the less-than-fun tasks out of the way will help you actually enjoy the best parts of planning, stress-free.
So here's a list of the wedding-planning tasks you probably can't wait to do, along with the tasks you'll need to tackle first.
You want to: Go dress/attire shopping.
You need to: Book a venue.
No matter how excited you are about shopping for your dress, suit, or other wedding attire, it shouldn't be the first thing you do after getting engaged. In fact, there are several essential wedding-planning tasks that you'll need to handle before setting foot in a bridal salon or tuxedo shop. Most important, perhaps, is booking your venue. Once you know where you're getting married, you can more easily figure out what to wear—different attire works best for different venues. For example, you might initially think you're getting married on the beach and buy a light and ethereal gown—but then end up booking a grand ballroom.
You want to: Have your menu and cake tasting.
You need to: Carefully read through contracts.
Two of the most highly anticipated wedding-planning tasks are the menu and cake tasting. However, before you can start sampling the delicious food and scrumptious cake, there's some work to be done. Some caterers or venues will offer menu tastings before you sign a contract (those you may have to pay a fee), and some will only offer after you've signed. In either case, you should be sure to read the vendor's contract before scheduling a tasting to make sure that the caterer, venue, or cake baker is within budget. While reading contracts and talking about budget aren't necessarily a highlight of wedding planning, they're definitely important.
You want to: Create your wedding playlist.
You need to: Decide if you'll have a band or a DJ.
Creating the soundtrack to your ceremony and reception can be one of the most fun wedding-planning tasks. But you need to know if you're having live musicians or a DJ (or both) perform on your big day. Live musicians usually have song lists (though they can likely learn a special tune or two with enough notice), and DJs can play most any song. You'll also want to work directly with your bandleader or DJ to create your playlist—their expertise can be very helpful.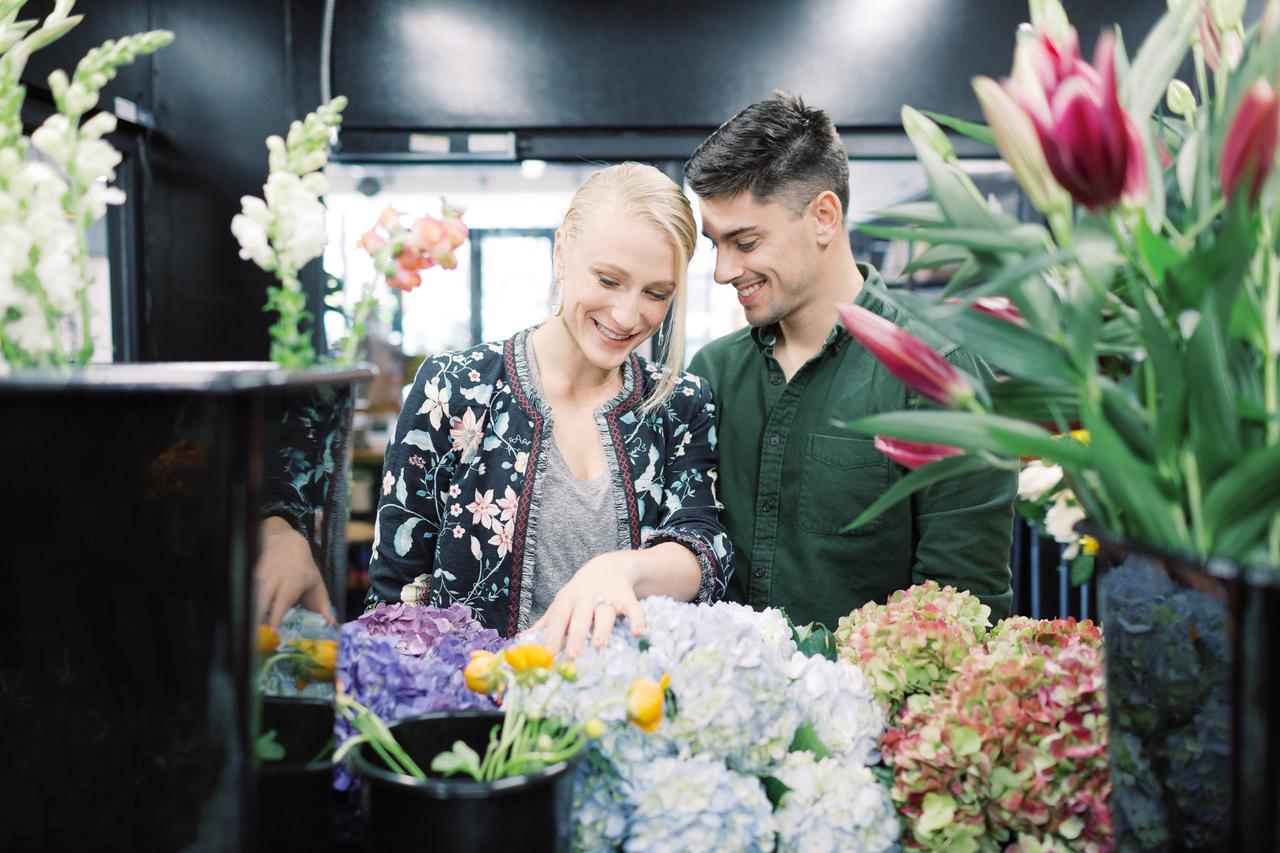 You want to: Choose your color scheme.
You need to: Set a date.
While your color scheme doesn't have to reflect your wedding's season, it's a good idea to have your date set before choosing your palette. Your wedding date could inspire the colors you choose to decorate your special day, whether that means rich, jewel tones for a fall wedding or airy pastels for a spring event.
You want to: Select your wedding flowers.
You need to: Set your budget.
Working with a talented florist to choose your wedding flowers can be an exciting wedding-planning task. But before you can pick the types of flowers and arrangements you'd like to feature on your big day, you should make sure your flower budget is set. It's so easy to fall in love with lush peony bouquets, only to realize that they're out of your price range. Being upfront with your florist about your budget will ensure that you order floral arrangements that are both beautiful and affordable.
You want to: Send your save-the-dates.
You need to: Create your wedding website (and registry).
Of course, in order to send your save-the-dates, you need to set an actual date. But you'll also want to make sure that your wedding website is ready for primetime. And remember that your wedding website and your registry go hand-in-hand. While putting your registry information directly on your save-the-date is a no-no, you can link to it from your wedding website and include that link on your save-the-dates. So (in order): Start your registry, create your wedding website, and then put those save-the-dates in the mail!
You want to: Send out your wedding invitations.
You have to: Finalize your guest list.
Sending your wedding invitations is one of the most satisfying wedding-planning tasks. Remember, though, you'll need to have your guest list totally nailed down before putting those invites in the mail. You certainly wouldn't want to disinvite someone, nor is it a good idea to add someone to your guest list after initially sending out your invitations (they'll likely find out they were a late addition). So in the interest of etiquette, your guest list should be all set before you send out your invitations (and ideally, before you send out your save-the-dates, as well).